Welcome to my Monster Scenery: Verdant Forest review. Monster Fight Club makes this scenery and sent some of it to me in a shipment of gaming terrain for evaluation.
So, what do I think of the product? My hope is that by the end of this review, you can make up your own mind. Let's get into it…
Disclaimer: Monster Fight Club sent Must Contain Minis this package of products for review purposes. While I accept review products, I am in no other way compensated for the posts on Must Contain Minis and reserve the right to give positive and negative reviews.
Opening The Box
Just like their other products, Monster Fight Club puts a lot of thought in their packaging. They just look good and you can tell a lot of care went into presentation.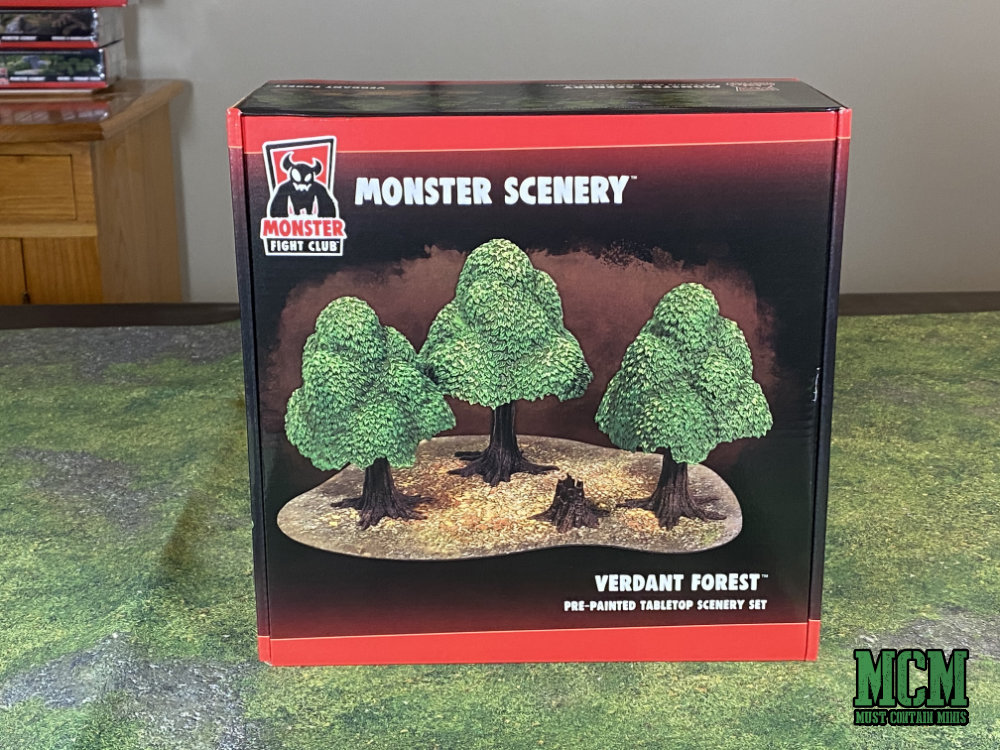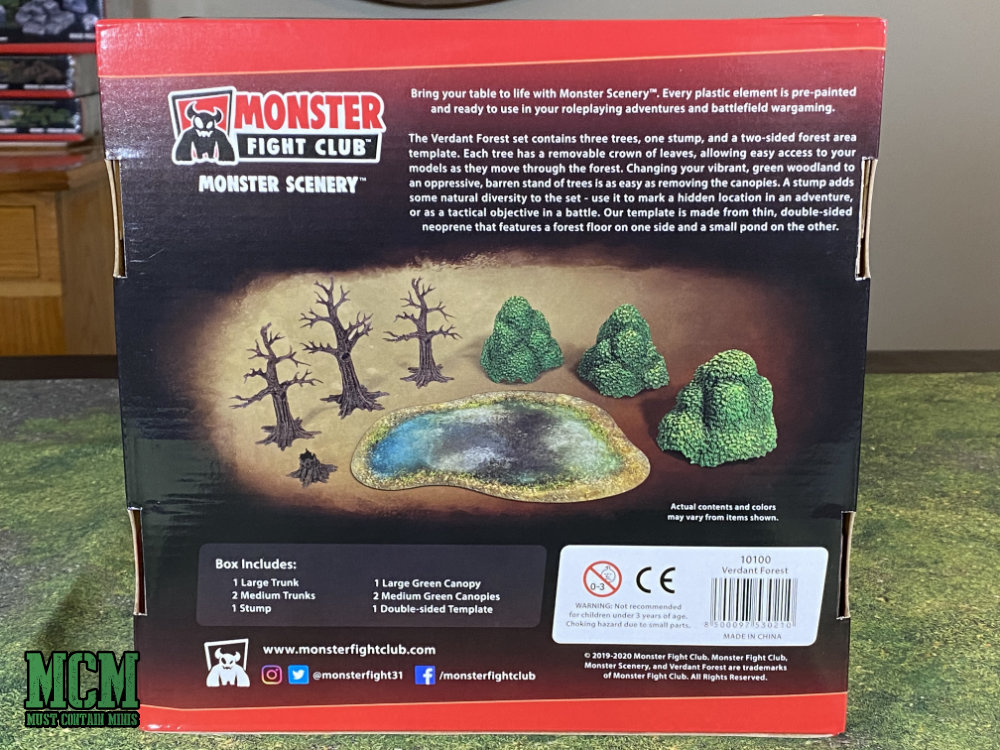 Inside the box and you find…
1 Large Tree Trunk
2 Medium Tree Trunks
1 Large Tree Leaf Canopy
2 Medium Tree Leaf Canopies
1 Tree Stump
1 Double-sided Neoprene Area Template
When I opened the box, I was fascinated at how they packed the items. Whomever is in charge of boxing these items is extremely fastidious in their approach. I like it.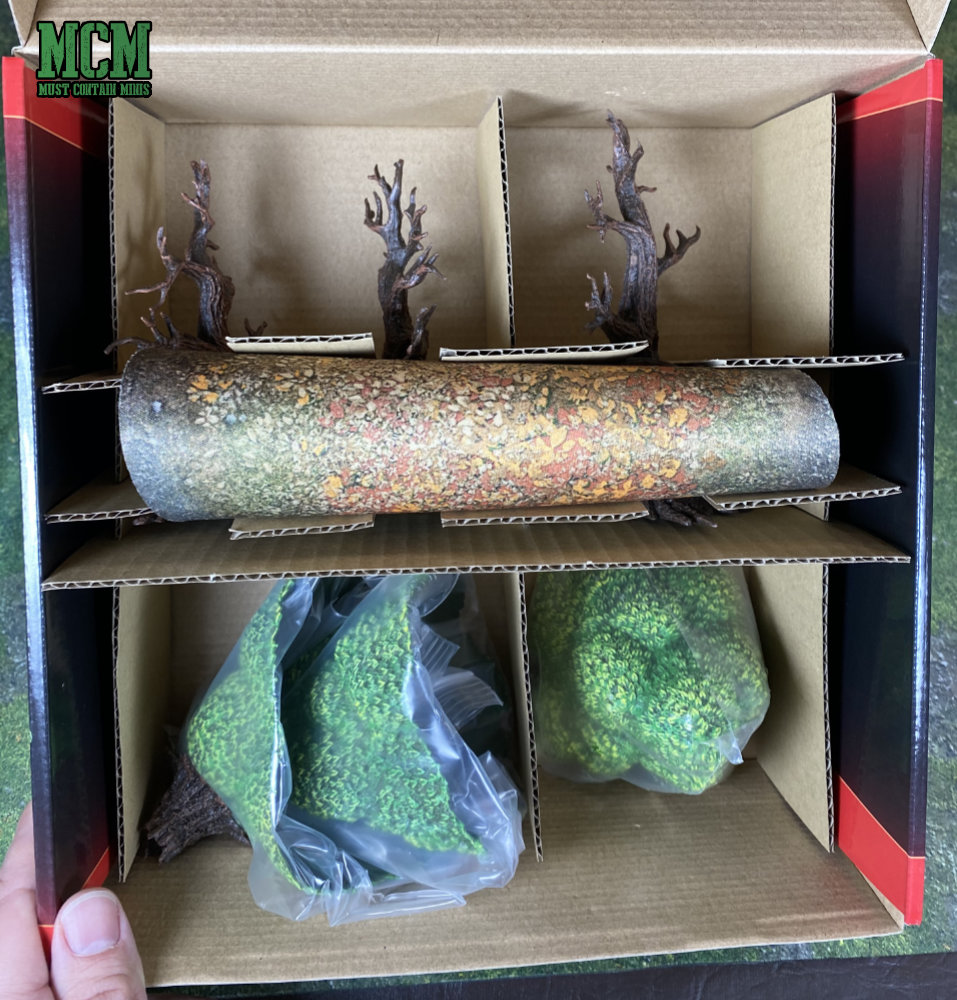 The double-sided neoprene area template came out with a bit of a curl. I ironed that issue away the same way that I ironed out the creases on my Monster Fight Club Neoprene Gaming Mat.
Inspecting the Product
I've heard some reviewers say that you might want to drybrush another layer of colour on these terrain pieces, but for me, they are ready to go right out of the box. I unpacked the box and took a picture of the bare trees on the area template.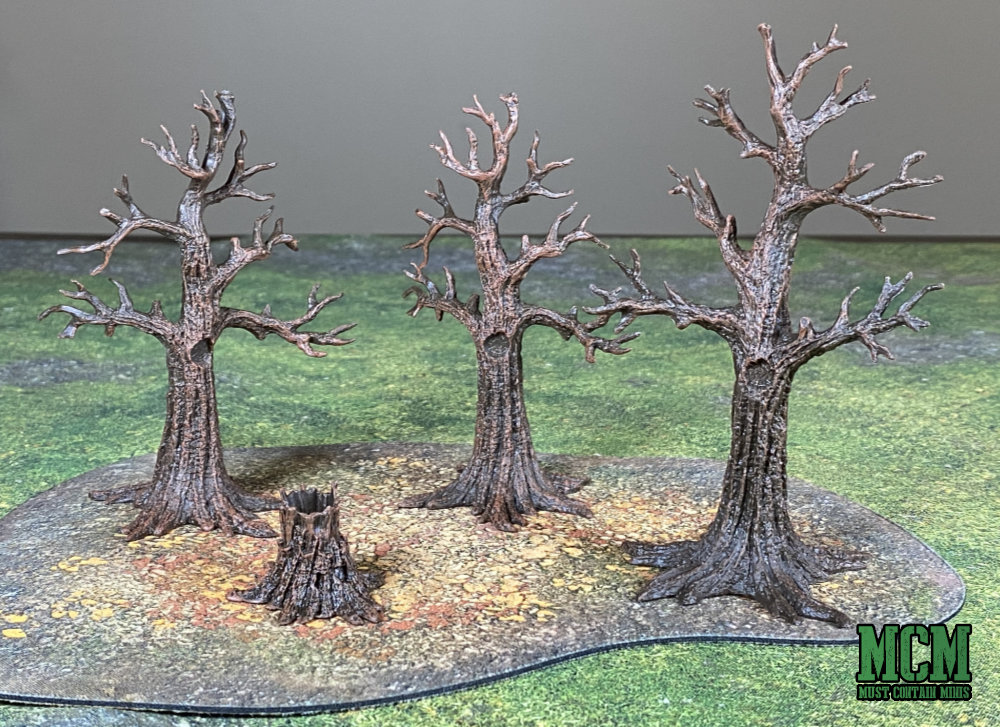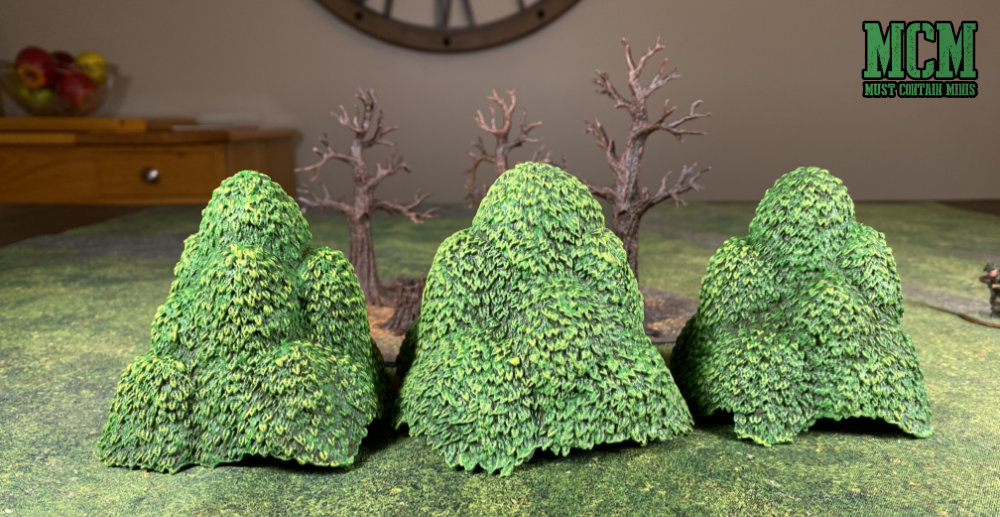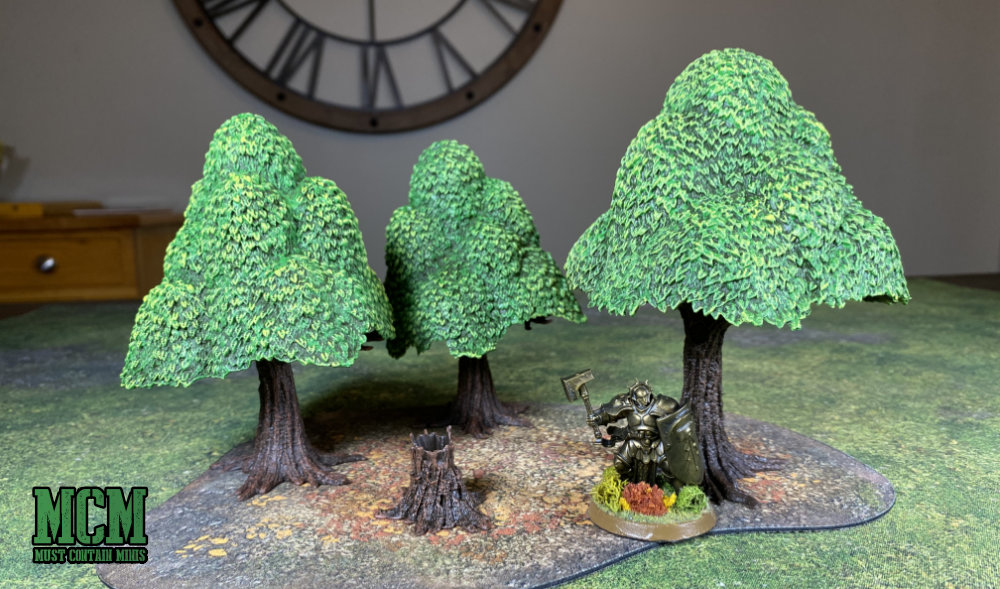 The trees come across as very durable and I have no fears about wrecking them. The plastic of the tree tops has some flex which should make them even more resistant for if you transport them around.
Aside from being of very good quality, this forest also comes with an impressive amount of variability in how you can use it.
Verdant Forest Features
As mentioned earlier, this product has some versatility to it. Let's take a look the features of these terrain pieces.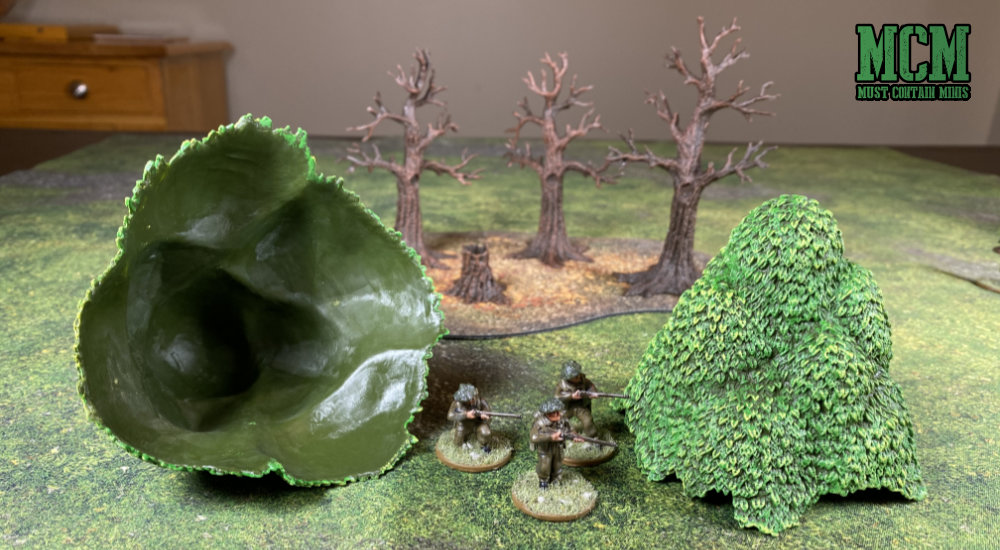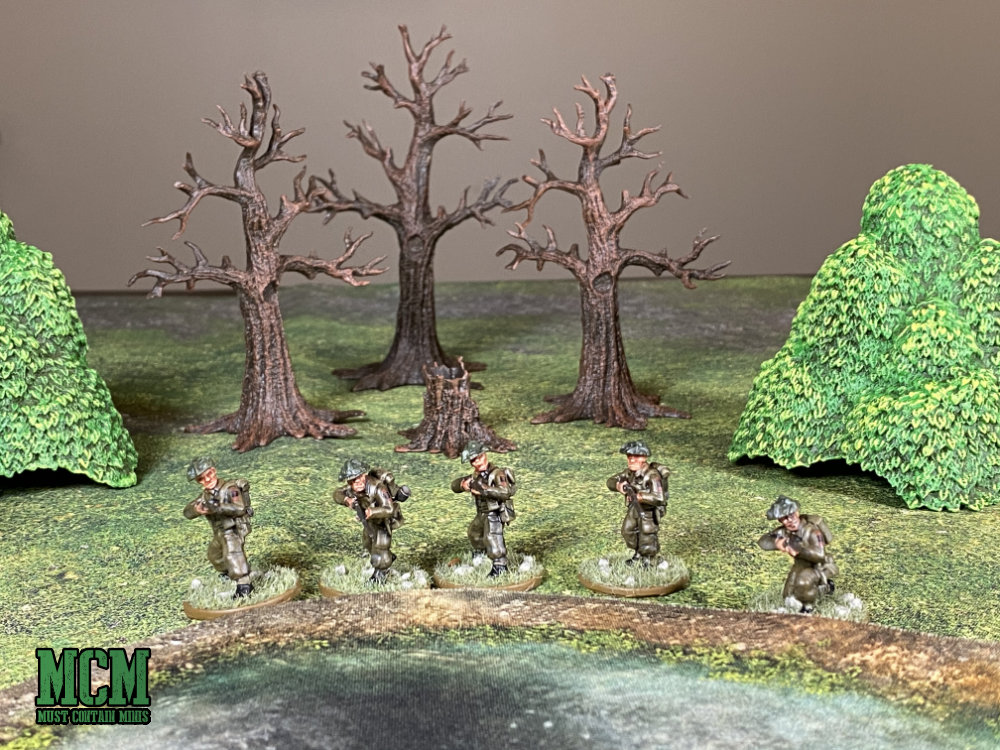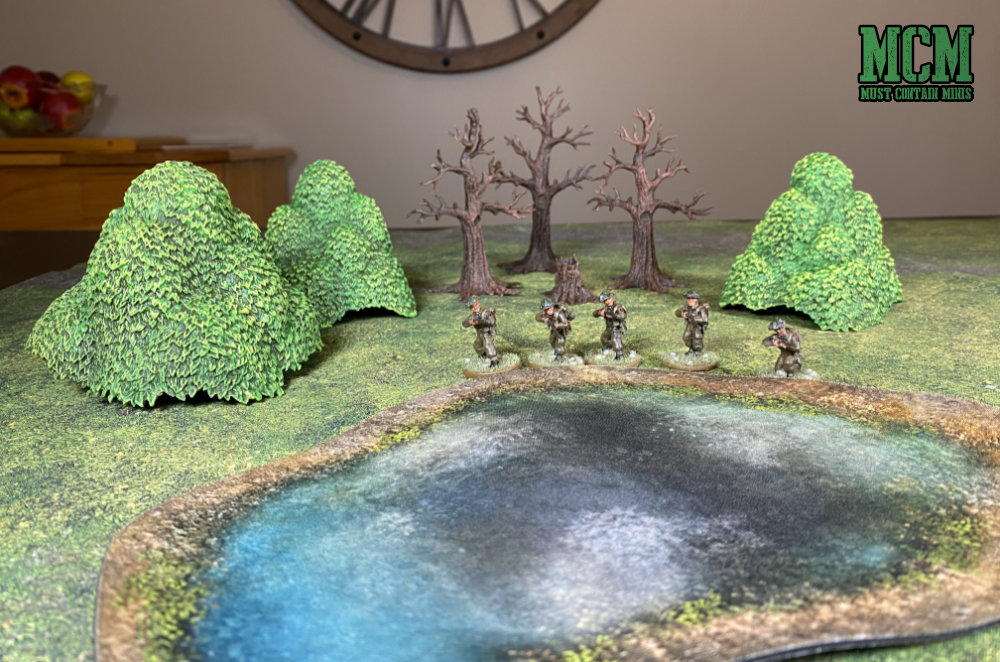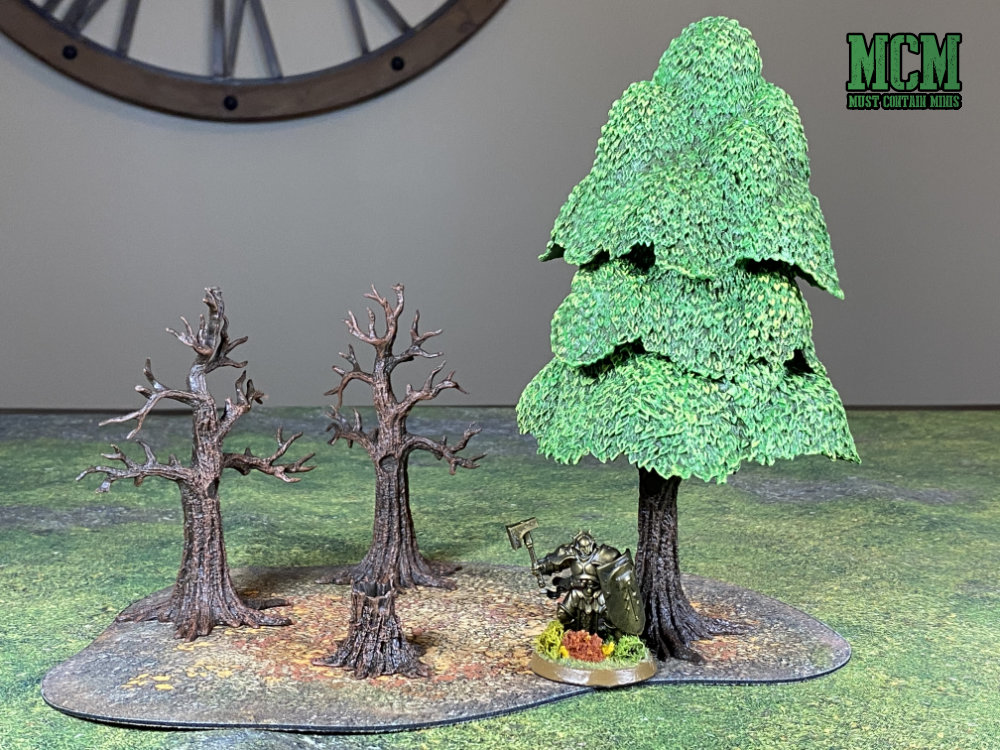 This gives players a few extra ways to use the terrain outside of just having a few trees.
Scale Comparison Images
What would a Verdant Forest Review be without a few scale comparison images?
Monster Fight Club builds their scenery to fit miniatures scaled 28mm to 40mm tall in gaming scale. To show what that looks like, I took miniatures from a few games and placed them under the tree canopy. They all fit – Frostgrave, Bolt Action and Age of Sigmar.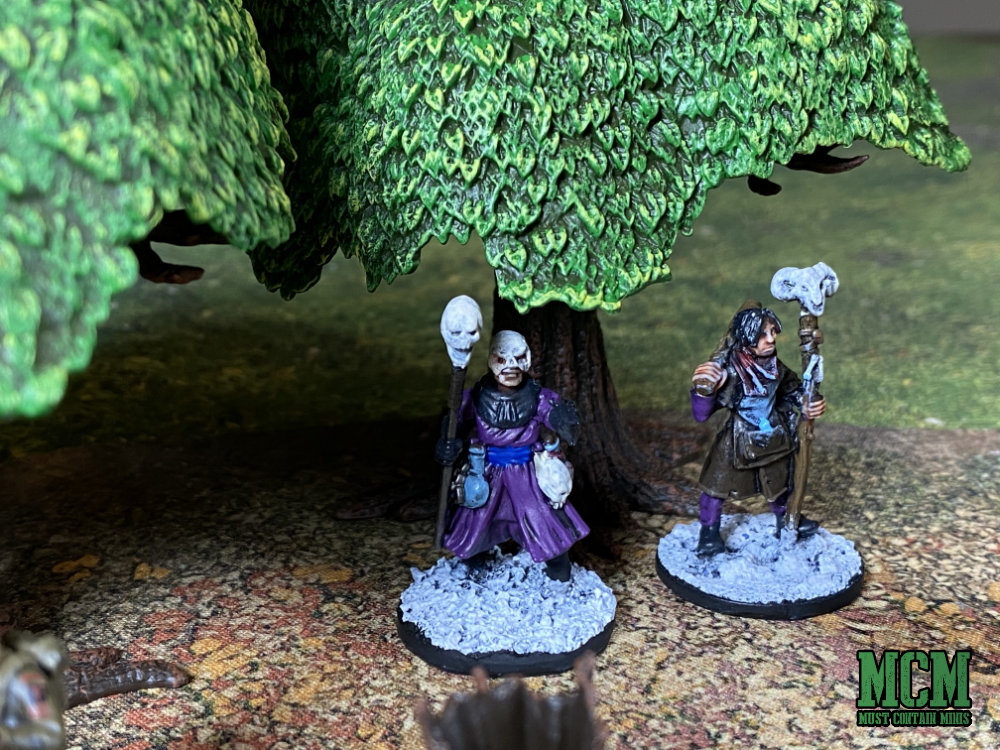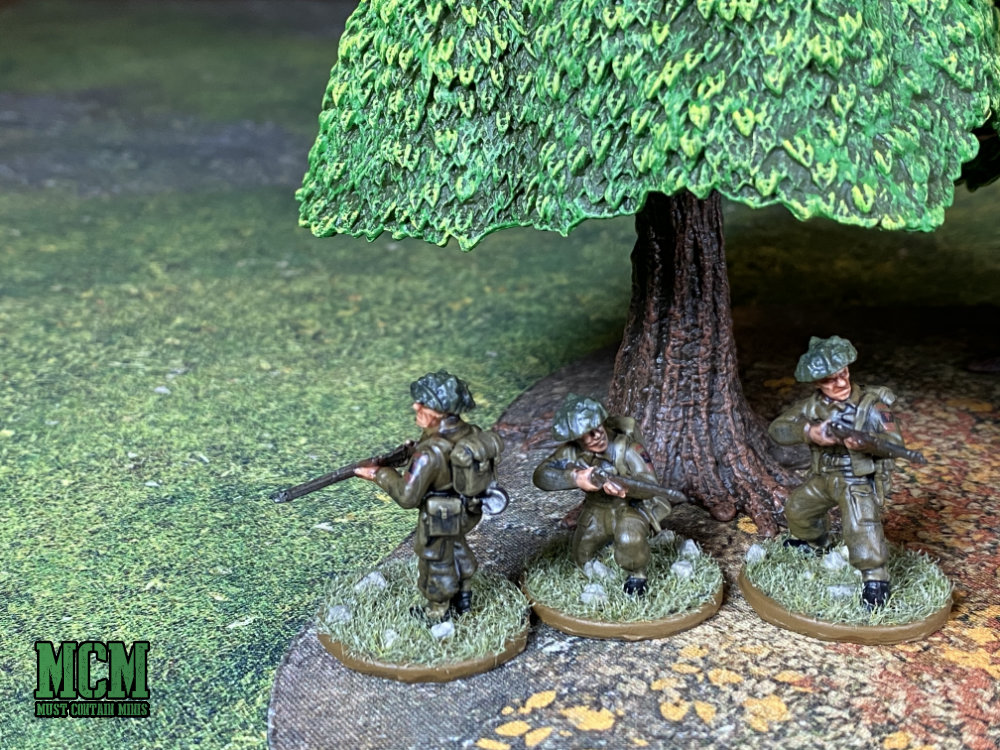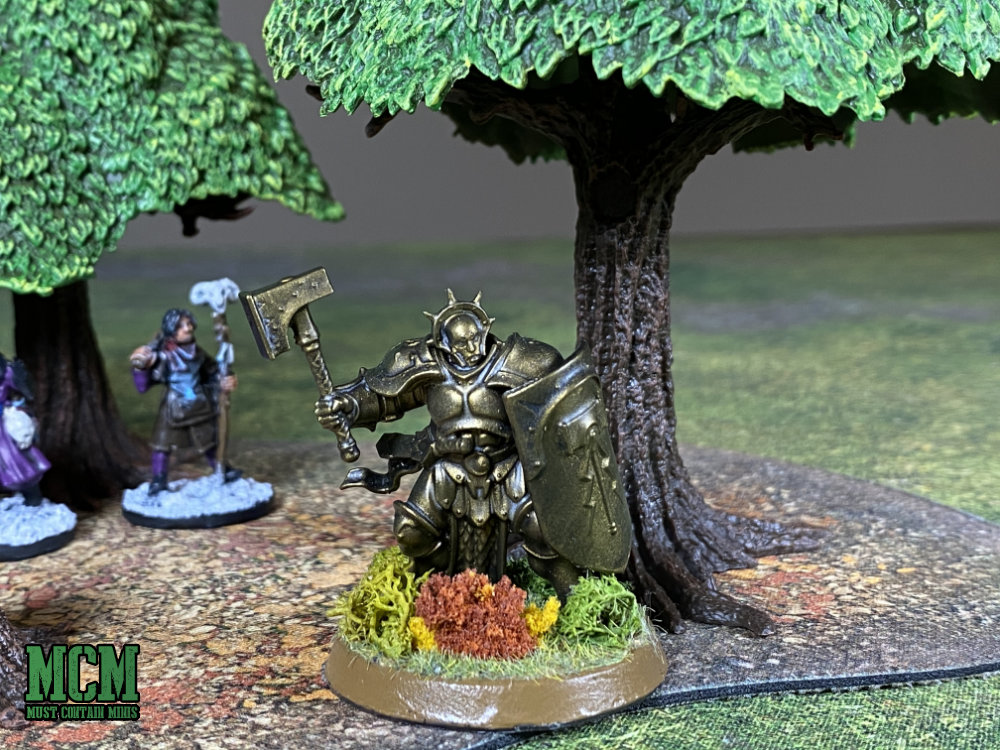 As you can see from the images above, the larger Sig Marine and smaller figures by Warlord Games and North Star Military Figures all fit in well with the scenery.
My YouTube Review
Update – October 12, 2020: I just started a YouTube Channel. My third post there is a review of these trees plus Monster Fight Club's gaming mat.
Wrapping it up…
There you have it, my Monster Scenery: Verdant Forest Review. What do I think of this terrain by Monster Fight Club? I like it. The quality is there, it comes pre-painted and it offers lots of flexibility.
You can even get these trees with different canopy tops, giving the product even more variety. If you haven't checked out their Monster Scenery: Ice Wilds Kickstarter, be sure to give it a look too before it is over.
Oh, and if you like that gaming mat, check out my Monster Scenery: Game Mat review.
Until next time, Happy Gaming Everyone!!!