Lately I noticed a spike in numbers of people visiting articles about Runewars the Miniatures Game. This game by Fantasy Flight Games is a few years old and is a fair bit of fun. It combines some nice miniatures with a Board Game type approach to wargames. It is kind of like Star Wars X-Wing meets Star Wars Armada and goes fantasy. Interestingly enough. All three games are by Fantasy Flight Games. With that out of the way, let's take a closer look with this Runewars the Miniatures Game article round up on Must Contain Minis.
The Articles…
In total, I wrote five articles about the game. To make it easier to find them, I decided to make this post collecting all of the links together into one single location.
The Review…
Back in 2017, Asmodee and Fantasy Flight Games were kind enough to send me a review copy of Runewars: The Miniatures Game. For me, Runewars was highly anticipated and I was excited to take a look at the product. The miniatures are nice and the game plays well. At the time, I wasn't too sure about the pricing model, but it seems like the figures are available at very affordable prices today. Below is my Review of the game.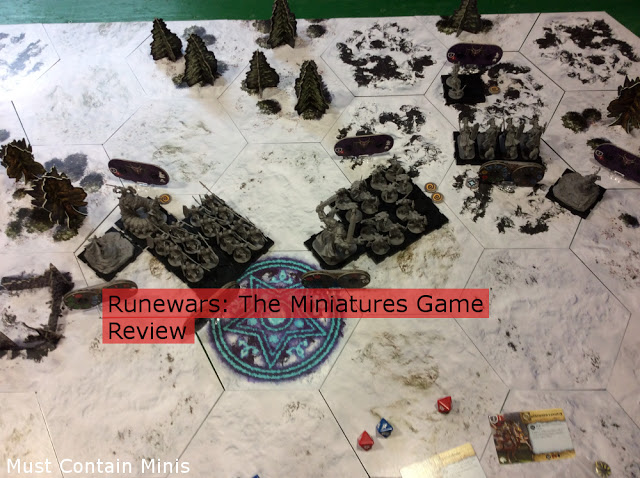 The Miniatures…
One of the things that I love to do on Must Contain Minis is show off the figures that come with these games and give some context to how they measure up to other ranges. Below are my articles looking at the figures in the base game.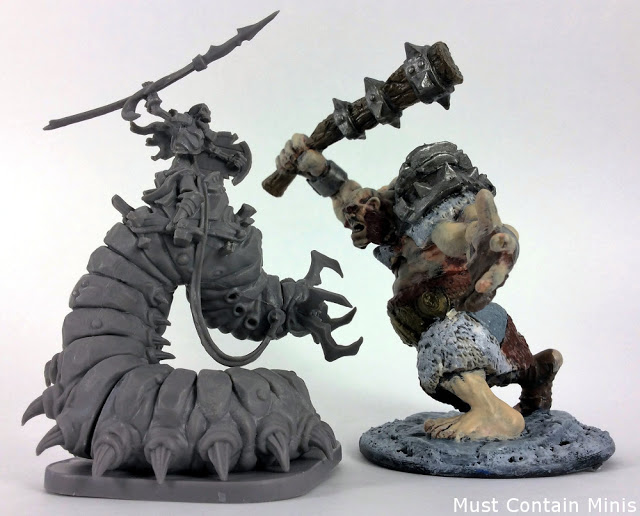 Battle Reports…
They take a lot of time, but writing up Battle Reports is just a ton of fun. A lot of people like reading them too to get a feel for the game and the stories that the game can tell. These Battle Reports use just the miniatures from the base game set.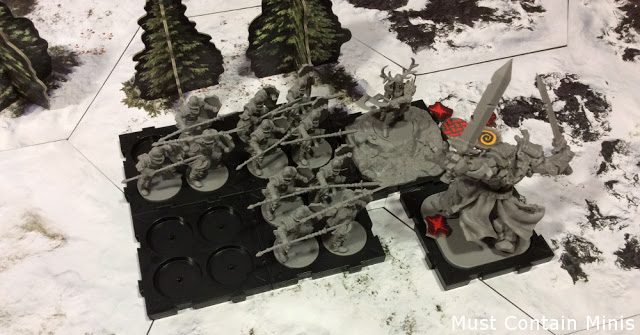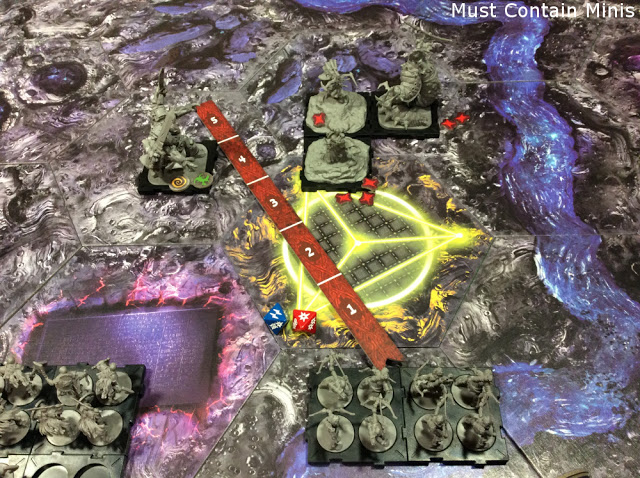 Wrapping it up…
Hopefully you enjoyed today's Runewars the Miniatures Game Article Round Up. Overall, it is a very good game if you like combining miniatures games with a board game feel. On top of that, you can get the figures at a steel of a price on some sites. I think that is why the scale comparison articles, in particular, have seen a large spike in visitors over the past little while.
Until next time, Happy Gaming Everyone!!!