Today I want to shine a little light on a Kickstarter by a brand new company. Tally-Ho Games is launching their first Kickstarter Campaign called Hunt Saboteur. In this Kickstarter, they are raising money for their brand new PDF rule set and new miniatures.
The game takes place during a Fox Hunt where you play as either the Hunters for the Saboteurs. The hunters obviously want to get the fox while the saboteurs want the fox to run free. To do this, both sides employ tactics to manipulate the hounds of the hunt. The game should take 45 minutes to play.
As a note, most of the images in this post are from the Hunt Saboteur Kickstarter Page. I will note in the two images where the photos are my own. 
The Pledge Levels
Being that this is their first Kickstarter, they decided to start small. A base pledge of $5 Canadian will get you their PDF rules. They are also Kickstarting three 28mm miniatures with this campaign. Those miniatures look pretty cool. They are of a Fox, a Hound and a Hunt Saboteur. The pledge for the rules and the three minis is $35. You can by the set of three miniatures painted plus the PDF rules for $75. Again, all of the pledge levels are in Canadian dollars. I also think that shipping is included on those pledge levels too, but you will have to double check that.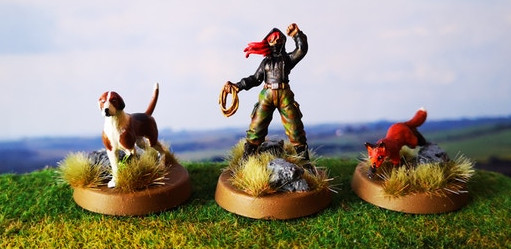 Hunt Saboteur
While the Hunt Saboteur Kickstarter is meant to kickstart this new game, the creator hopes that the miniatures can pull double duty in other games too. I am all for that and a big fan of playing games with whatever miniatures you want. I could see the animals being used for a variety of games from Dungeons and Dragons over to a number of miniature agnostic games. The Hunt Saboteur would likely also work well as a Zombie Survivor, a modern day adventurer, or as a post apocalyptic hero.
Sample Miniatures
Tally-Ho Games gave me a preview copy of these miniatures. I have to admit that I like them. The minis came to me on a nice clean sprue. I had a little bit of snipping to do to get the figures off of the sprue and very little clean up to do. Below are two pictures of how the minis looked on the sprue.
I took both of these pictures, and they originally appeared in my Birthday Haul Post for 2019.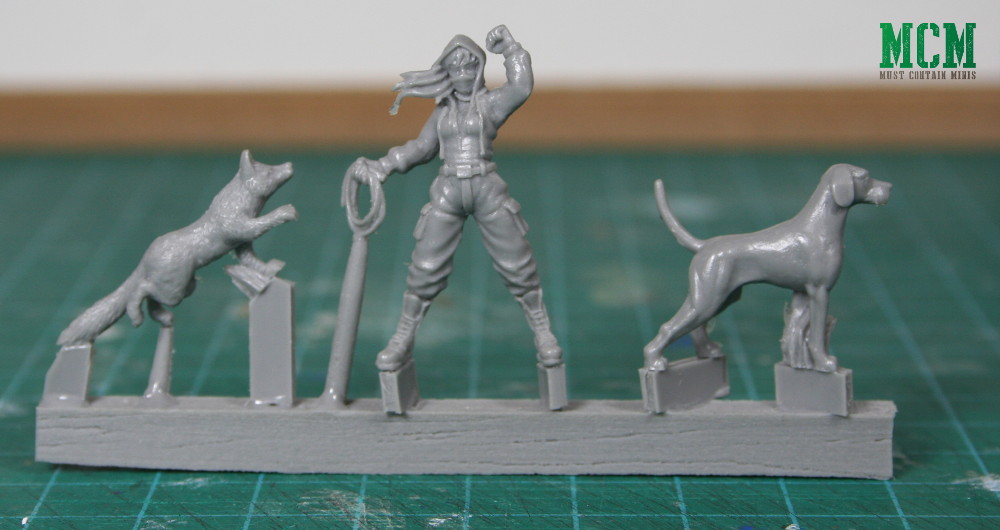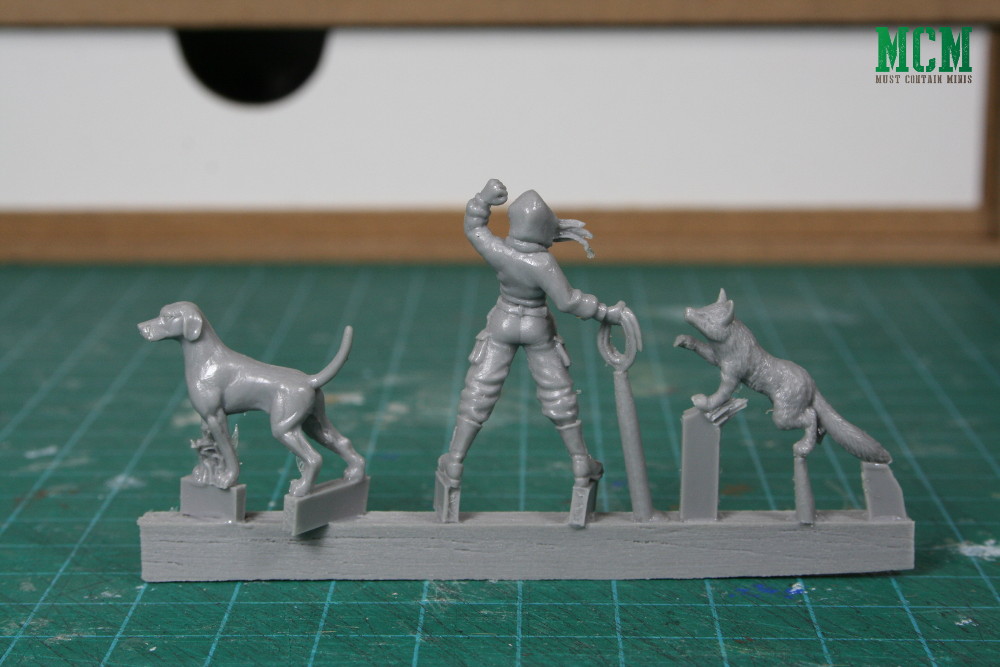 I took those miniatures and mounted them on some 25mm round bases I had sitting around. I then primed them and intend to have them painted for a showcase before the end of the Kickstarter.
The Rules
The rules for Hunt Saboteur are very affordable. They are asking for $5 for a PDF copy. Not bad at all. I have not been able to look at the rules myself because I have so many other projects on the go. Some of the play testers and another reviewer offered up their opinions of the game though. You can find those snippets on the Kickstarter page.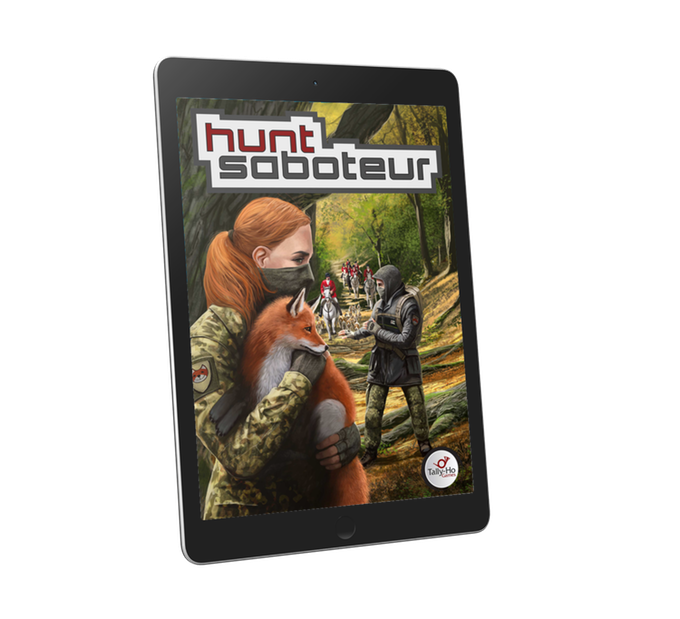 Wrapping it up…
Today's post is meant only to increase awareness about this Kickstarter project. Hopefully you enjoyed it and found it interesting.
The sample miniatures given to me for this game are really neat. I don't know if these will be the same as the final production models, but what I received are nice and clean. They are now primed and waiting for painting on my desk. Hopefully I will get pictures of them up on the site before this campaign is over.
If you like this post, be sure to check out the post where I paint the Hunt Saboteur.
Until next time, Happy Gaming Everyone!!!