Last year for my Birthday, I took the day off work and built models. This year, I went to broadsword 8 (a local gaming convention) and bought myself some stuff. On top of that, I outfitted my office with furniture. In today's post, I look at what I received (or bought myself) for my Birthday.
Outfitting the Must Contain Minis Office
I bought the furniture of the Must Contain Minis office closer to Christmas time than my Birthday. That said, the understanding is that this furniture would serve as part of my Birthday present. It makes for a pretty nice looking hobby area.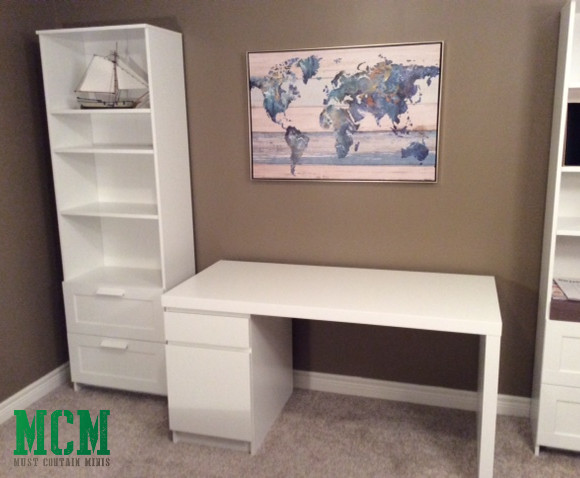 Next, I bought a vinyl liner for the top of the desk to protect the surface. I then looked into a miniature building (and painting) organization system to go on top of the desk. HobbyZone.PL was kind enough to send me an entire Modular Workshop System to go on my desk as a review product. A large thank you goes to them for sending this along. Their product is high quality and beautiful. Plus it matches my desk perfectly. Check it out.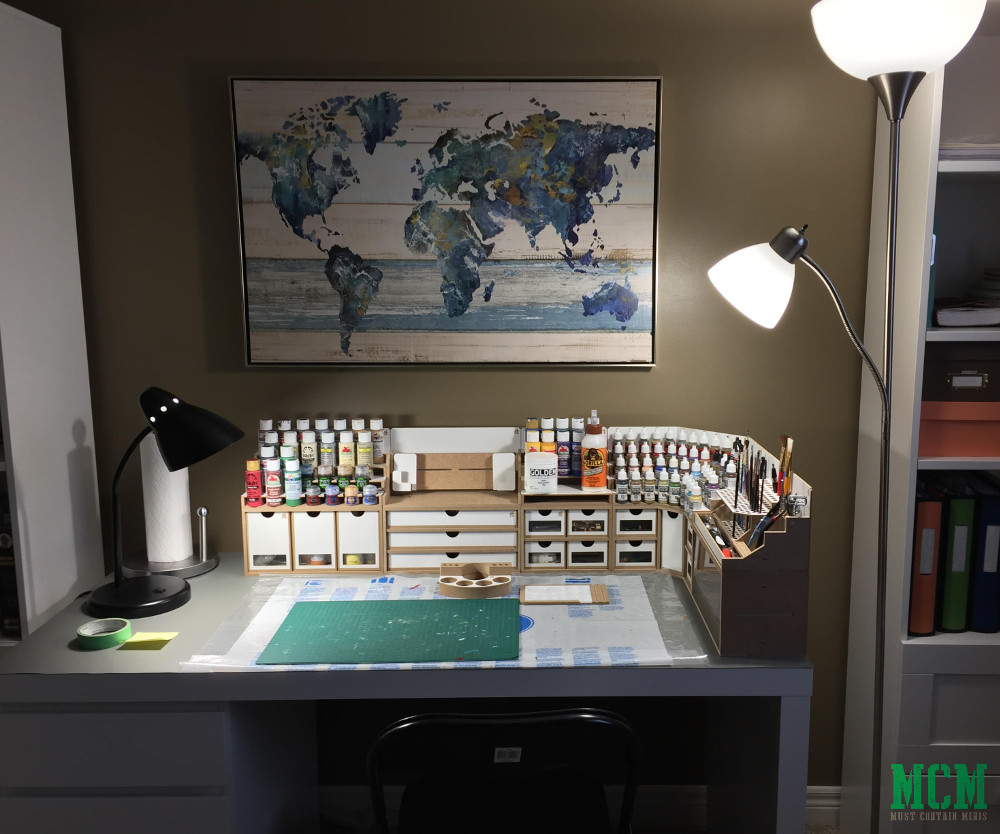 That setup is an absolutely awesome Birthday present.
Of course, on top of acquiring the items in the picture above, my wife and I had to find room in the house to do this. So, thanks also goes out to Mrs. Must Contain Minis for carving out a room for my painting, building and blogging. We are still working on an area for my gaming. It is going to be really awesome once everything is done.
The items above would have likely sufficed, but I also took some money to a local gaming convention to buy myself a few more items. These items I also consider presents to myself for my Birthday.
Broadsword Purchases
Below is a picture of all the items I acquired close to my Birthday. In truth, not all the items are from Broadsword. One of the items actually came for review and just arrived around the time of my special day. Let's take a closer look at the haul.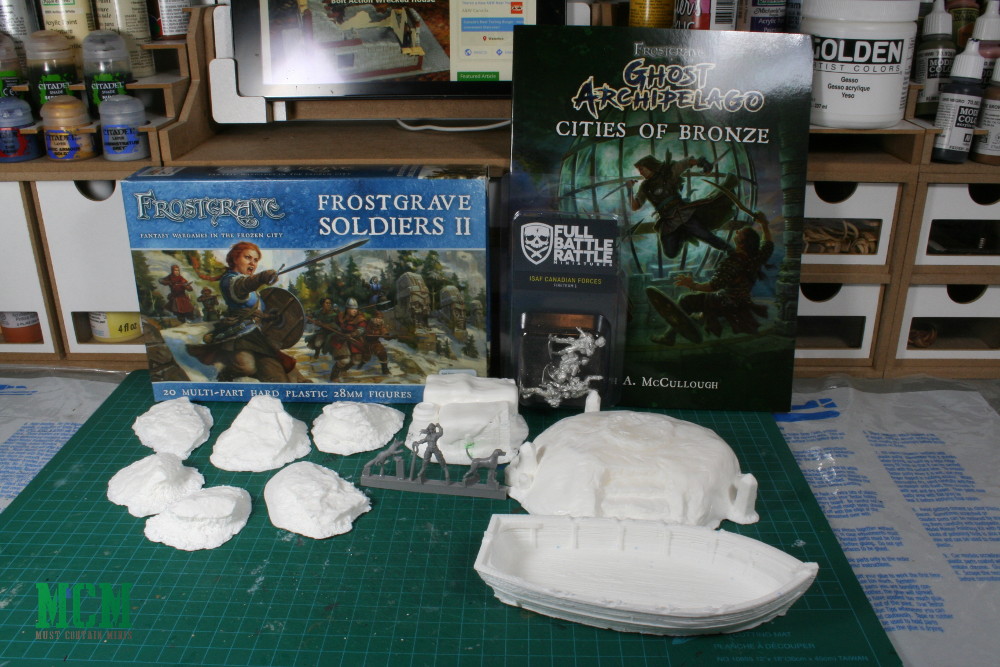 I gave myself the budget of $50 when I went to Broadsword with the intent of spreading it around the vendors to buy products to demo on this site. Six Squared Studios was very good to me as they gave me a lot of prototype demo products to go with the terrain that I purchased. They did not know that I was celebrating my Birthday. They did that because they know of my website.
Six Squared Studios
Check these items out…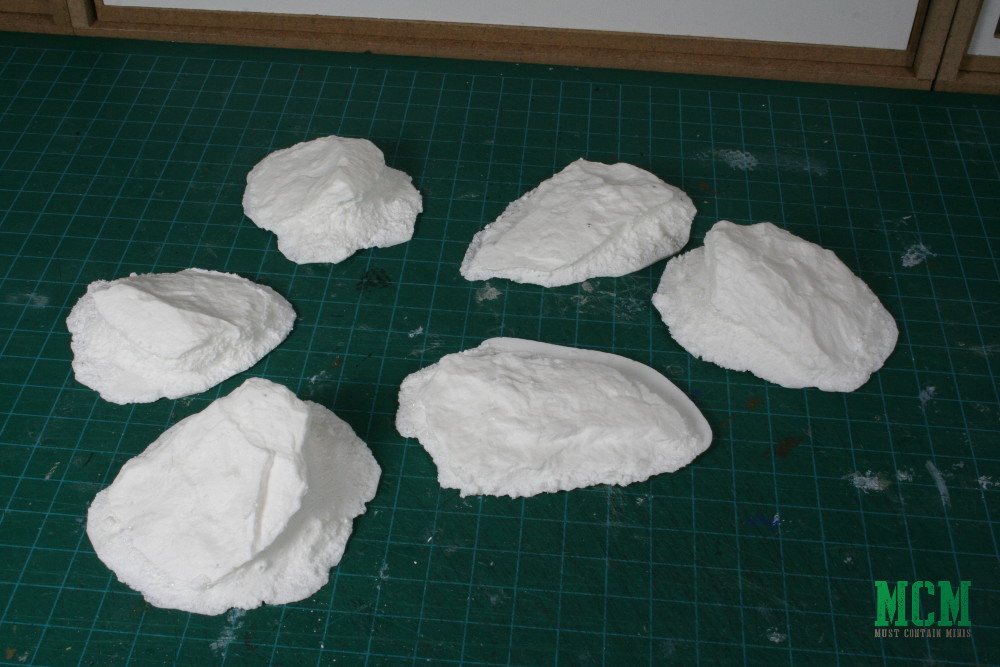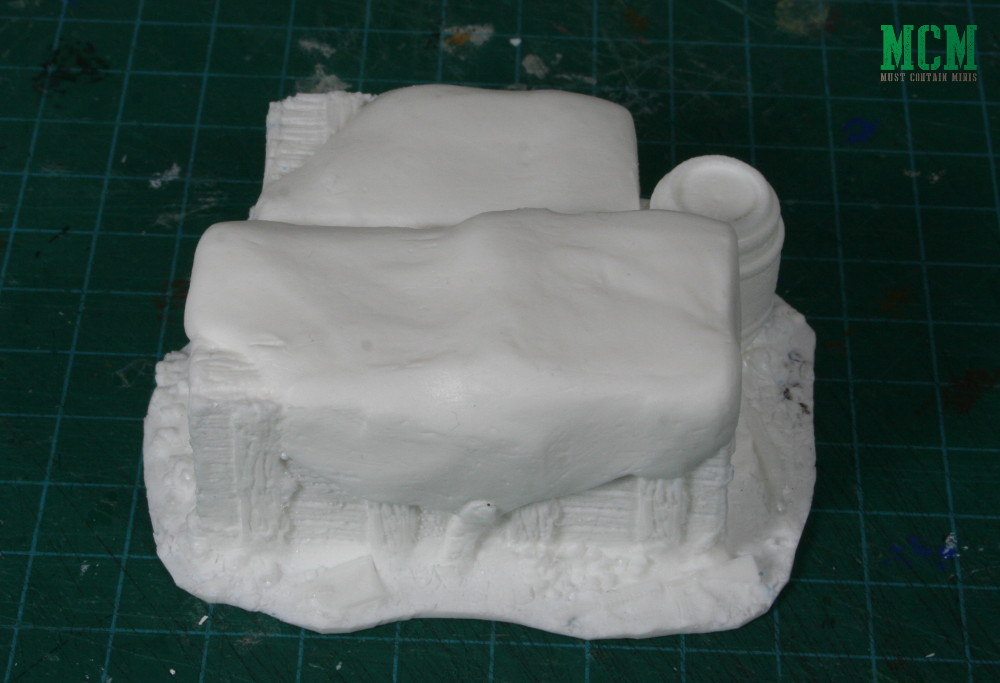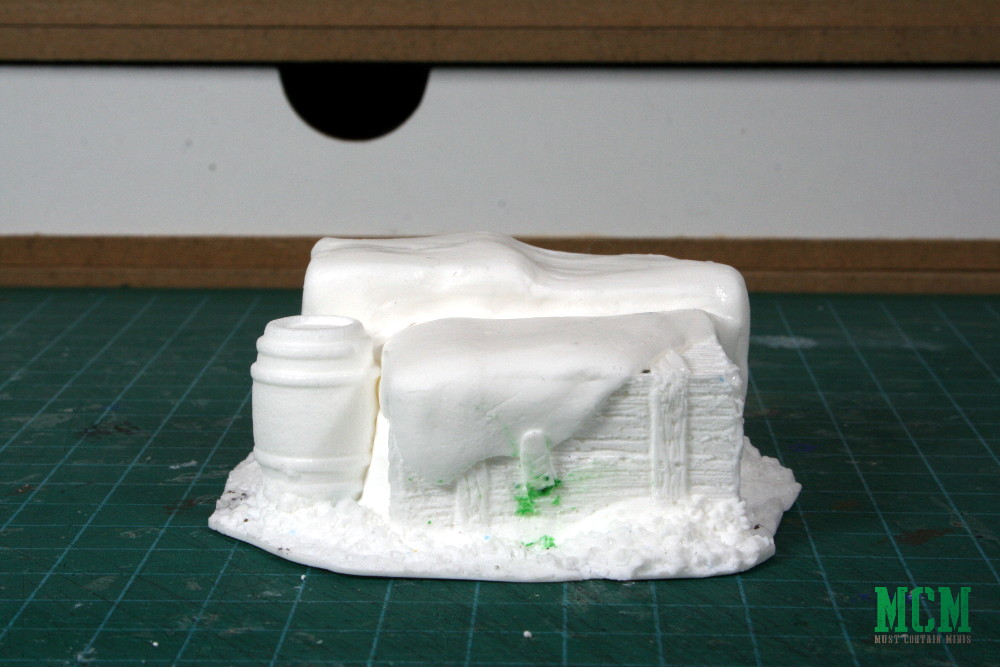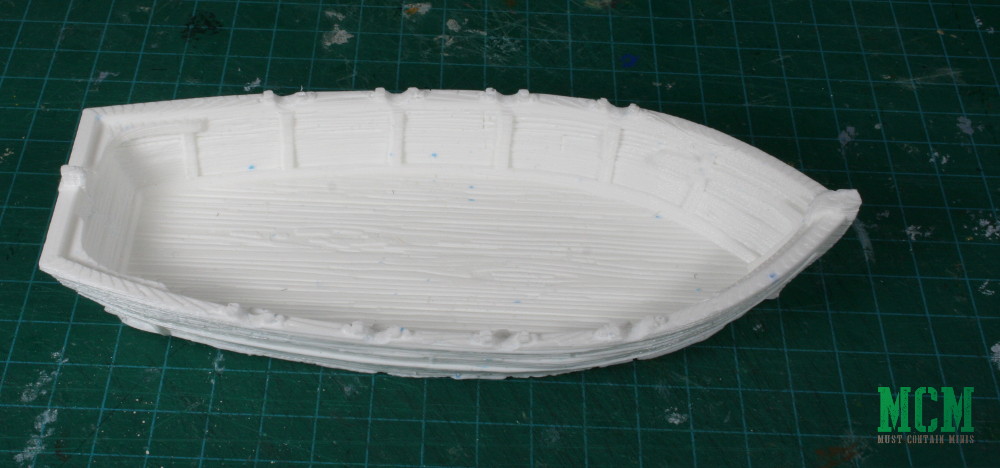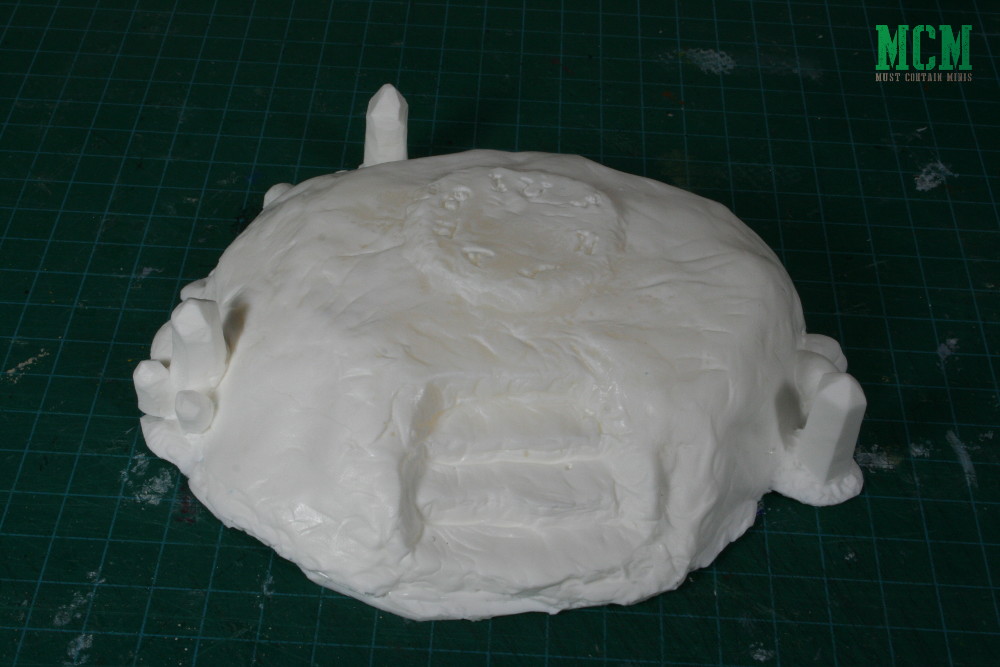 On top of picking up some terrain pieces from Six Squared Studios, I also talked to them about what they have in the works. They have some really cool 3D printed terrain coming and more resin terrain too. This is a company to keep your eye on.
Frostgrave
One of my absolute favourite companies is Osprey Games. I love their systems and that their games are miniature agnostic. While they are miniature agnostic, many of their games have official miniatures too. One of Must Contain Minis' most popular posts is my preview of the Frostgrave Female Soldiers. Now, I finally own a box. I bought them from Crucible Crush at the convention. Osprey Games was then kind enough to send me a preview copy of Frostgrave: Ghost Archipelago: Cities of Bronze. Thanks for sending that. I am really looking forward to checking that book out.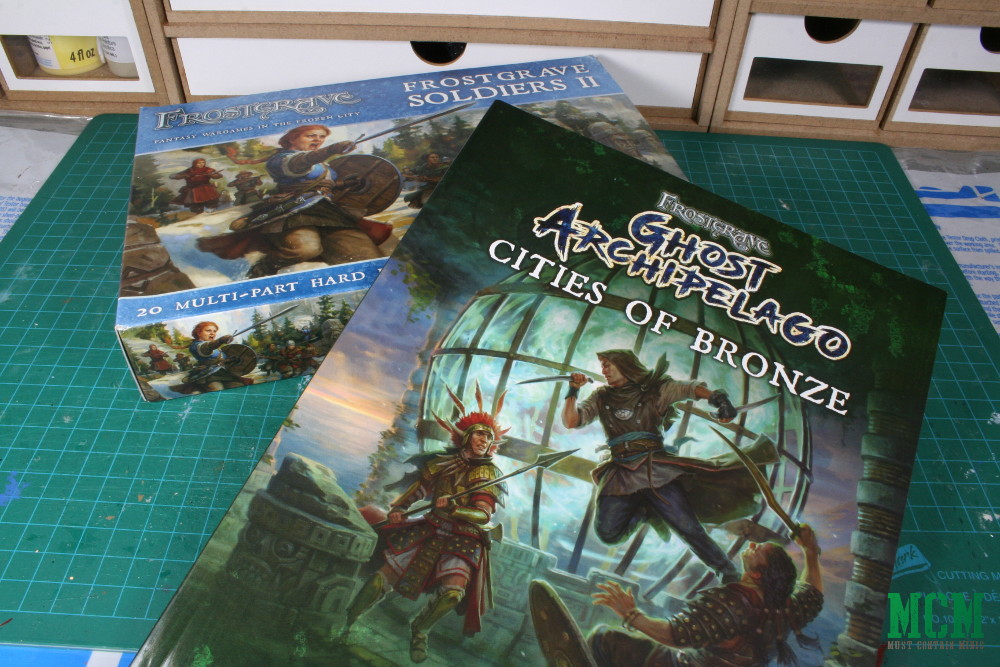 Full Battle Rattle Miniatures
One company that I have watched for a few years now, but had not bought anything from yet was Full Battle Rattle Miniatures. They specialize in Modern Canadian Soldiers. I especially love their LAV model. It looks brilliant.
I bought a pack of infantry to test the company out. Below is a picture of those figures.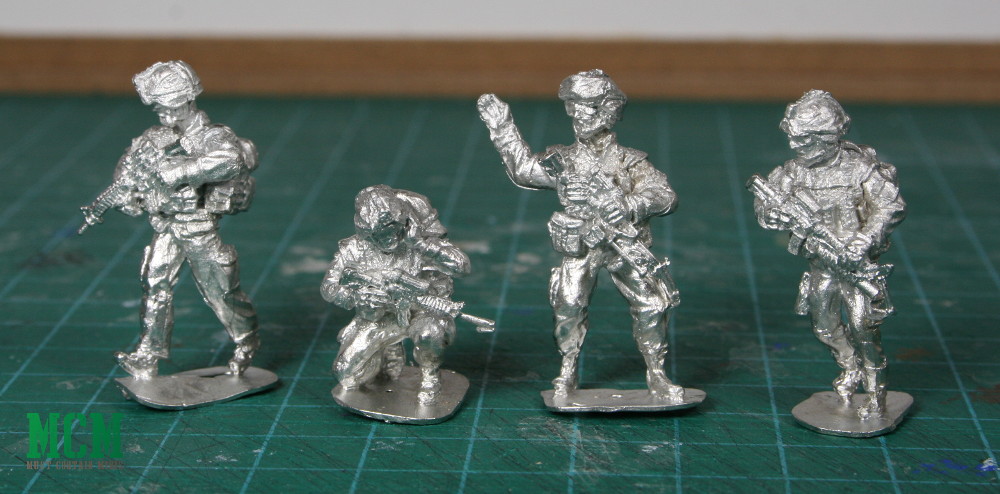 Tally-Ho Games
This next item was a bit of a pleasant surprise to me. A guy at the convention gave me a set of three preview miniatures for an upcoming Kickstarter Project by Tally-Ho Games. The project will likely go live on Tuesday (May 14, 2019). In it you play as a hunter or hunt saboteur. One group is hunting foxes while the other is trying to distract the hounds and let the fox go free. The miniatures are actually kind of neat. Check them out…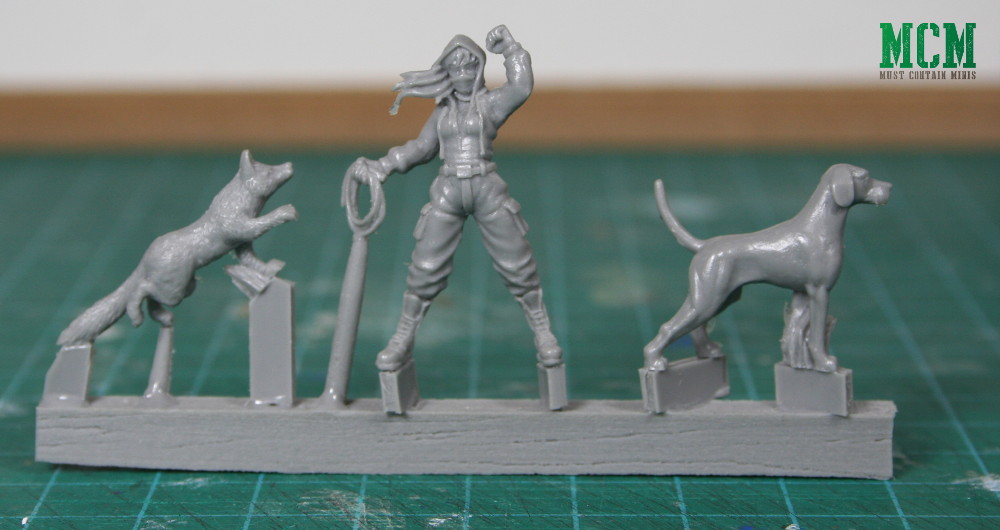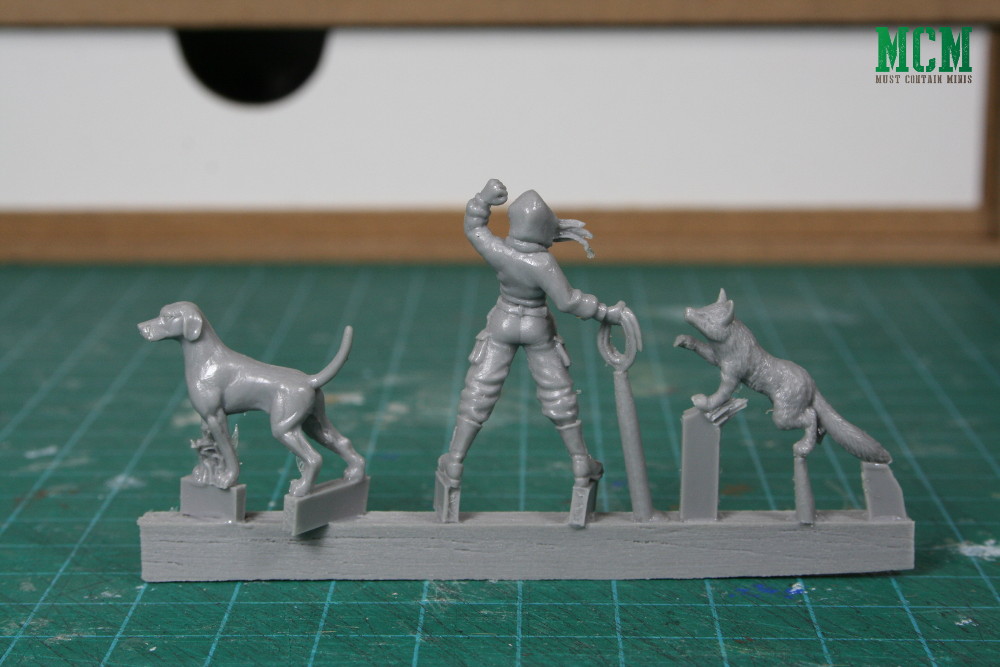 The minis look pretty neat and it is nice to get some minis of a fox and hound. I could see the Hunt Saboteur pulling double duty as a modern or post-apocalyptic figure for other games. I guess the fox and hound could make nice familiars for Dungeons and Dragons or other games where animal miniatures are beneficial.
Wrapping it up…
Hopefully you enjoyed this post looking at my Birthday Haul. I had a lot of fun attending Broadsword and am very happy with all that I brought home. The office is also extremely awesome.
Until next time, Happy Gaming Everyone!!!