Every year, I write a quick post about how I spent my Birthday. This year is no different. Yesterday was my Birthday and I figured I would let everyone know how I spent the day.
How I Spent the Day
2020 marked a unique Birthday for me. Like many other people around the world, we are almost in a lock-down situation due to the spread of COVID-19. Not much is open. Many businesses had to shut down due to the virus. There are no movies, no game stores and we aren't allowed in the parks. Plus, it snowed on my Birthday this year!!! That is not normal where I live.
As you may guess, we spent the day at home. Regardless, it was a relaxing birthday evening with a nice BBQ dinner and treats. I was able to paint up some of my miniatures too.
WIP Miniatures
Admittedly, I paint my miniatures up slowly. It takes time, but I get there. Today I have a work in progress picture for you. You can expect future posts about the minis that you see in the picture below.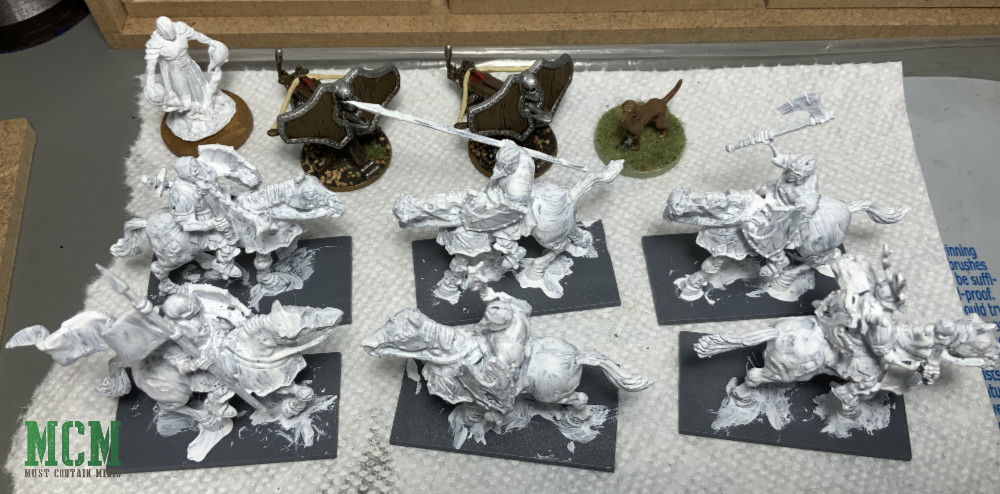 In the image above, we have a number of different brands on the go. Fireforge Games makes the Death Knights (Living Dead Knights). Tally-Ho Games made the hound in the back row during their Hunt Saboteur Kickstarter Campaign. The Ballista by WizKids I intend to use in an undead army. You can find this model in their unpainted Dungeons and Dragons line of miniatures. Finally, the necromancer in the back left corner is by Mantic Games and happens to be a web exclusive model.
Also on the paint table, but not pictured above are two living dead dogs that come in the same box set as the Fireforge Games Living Dead Knights. I reviewed that product earlier.
As a note, I have been using brush on white Gesso to prime my miniatures. It allows me to prime my models inside the house without having to worry about the weather outside.
Finished Miniatures
As you may notice in the picture above, some of the models are now complete. Let's take a closer look at them.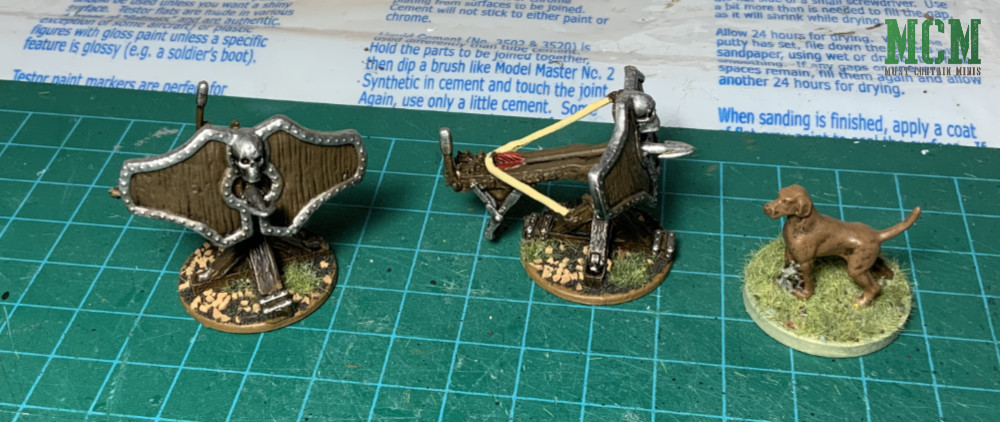 In addition to the minis above, I have more freshly completed miniatures in my HobbyZone "Showcase WIP Module." These minis were already painted, but not yet nicely based. I flocked and built up those bases to complete these miniatures.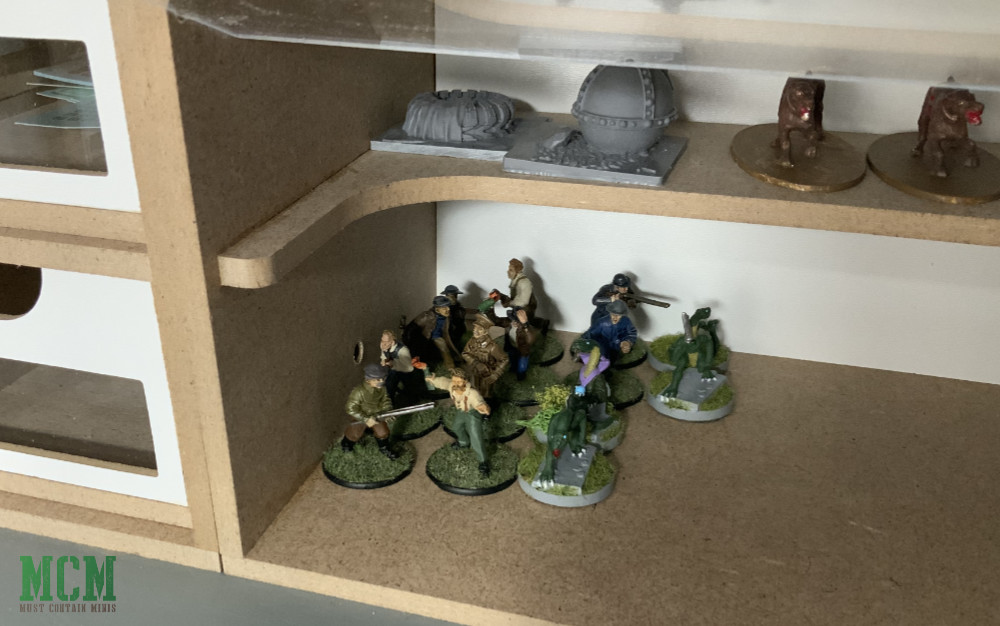 Above, I have the two sets of completed miniatures. On the left, a British LDV (Local Defence Volunteers) Section by Warlord Games. These minis are painted by Dave Lamers and based by me. On the right, a group of four RAFM Cthulhu Line Serpent Men painted and based by me.
Decisions to Make
Slowly I am priming up the miniatures that Fireforge Games sent me for review. Next, I have to decide what colour to settle on to paint the Living Dead army force. For their skin, I am thinking Pale/white, then some purple on top, followed by a green wash. What do you think?
Also, any ideas for their main army colours? I usually do a dark purple for my undead and cultist legions, but I am thinking maybe dark green. So many choices. I want to make the right choice on their colours because I have 36 miniatures to paint in that same colour scheme.
Wrapping it up…
Thank you for joining me in Celebrating my Birthday this year. I hope that you are also having a good time and finding enjoyable things to do during these times of lock-downs and social distancing.
As a final mention, please mention in the comments below if you have an idea of what colours I should go with for my Fireforge Games Living Dead army.
Until next time, Happy Gaming Everyone!!!
Links of Interest…