One of the things that I absolutely love are miniatures of Cultists and Cthulhuian based Deep Ones. When I saw the video below on the web, I wanted to share it with my readers. Check this out.
Is that tune ever catchy. I played this video in the background multiple times while I wrote this post. 🙂
To me, this Kickstarter (for the game Von Unaussprechlichen Kulten) looks very interesting. The idea is that you play as a cult and duke it out with other cults to gain the favour of your evil God. There are six Cults that you can choose to play.
Arcane Seekers
Cult De Ghouls
Dagonites
Death Cult
Dunwhich Folk
Serpent Worshippers
The game, Von Unaussprechlichen Kulten, is by the same person that brought to life
Strange Aeons
(a game that has captured my interest, but I am yet to play, for a number of years now).
The low level pledges for this Kickstarter are for just the ruleset, but you can also buy their miniatures. Below are a few pictures of those miniatures. For those looking, don't let the price-tag scare you. Those are Canadian Dollars!!!   🙂
The following images are from the Von Unaussprechlichen Kulten Kickstarter Page.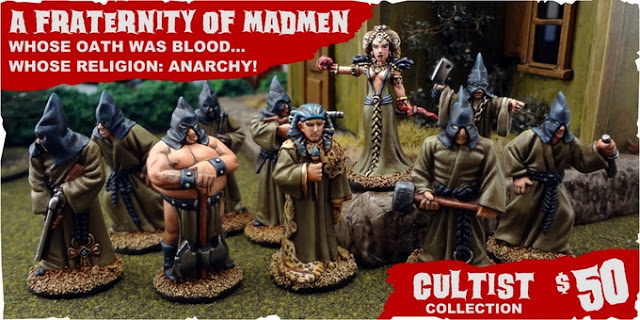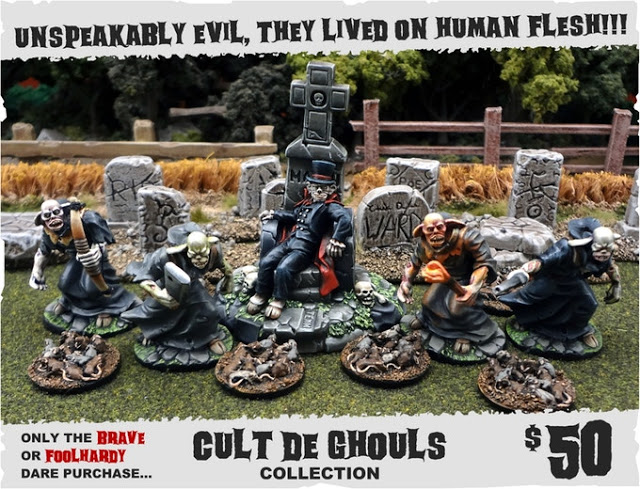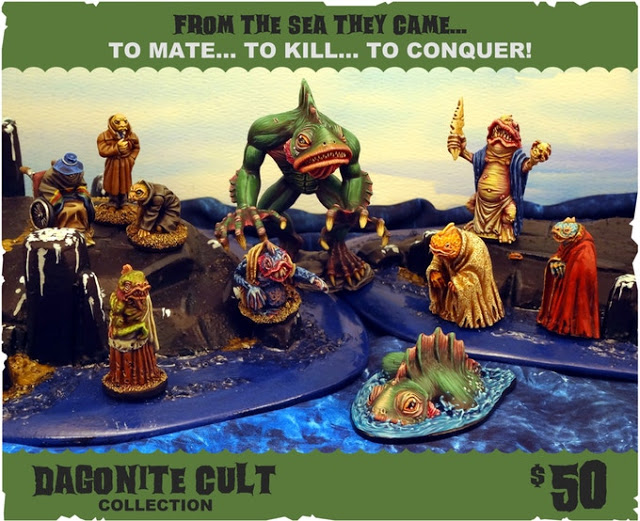 Of the Above groups, the Cult de Ghouls are my favourite followed by the Fraternity of Madmen.
As far as my own pre-existing cults, I already own the cultists for USX Modern Day Heroes, the cultists for Frostgrave, the cultists from 40K, and many unpainted cultists from RAFM's Cthulhu line. I also owned a fully painted set of Mansions of Madness (until I recently sold it to a happy new owner) and collect miniatures of Deep Ones.
So, if you like cults and want to find a friend who also likes cults to play cults… Look me up if you live in my area. This could be interesting.  🙂
Until next time, Happy Gaming Everyone!!!