Elder Dice by Infinite Black are absolutely beautiful dice for gaming. While aimed at the Role Playing Audience, I know Wargamers who use them too. They are really nice dice. In fact, I own a set of them from from one of their earlier kickstarters.
If you go in at a high enough level, they also have D6 booster packs to give you a good number of six-sided dice. One of my friends went in on a previous Elder Dice Kickstarter and picked up those earlier dice for his D6 collection.
I am not sure why, but there is just something that feels good about tossing some nicely made dice on the tabletop. If that appeals to you, you might want to check in on the newest Elder Dice: Shards of Illumination Kickstarter.
The campaign goes strong with just under two weeks left to their funding project. If you wonder whether Elder Dice: Shards of Illumination will fund, this campaign already breezed past their funding goal and continues to grow.
Please note that I sourced all of the images in this post from Infinite Black's Facebook Page.
What's New?
This time around, Infinite Black made a few upgrades to their products. The Dice designs continue to look better each time that they make them. The dice magnetic grimoire (holder) boxes look even better now with gold foil and spot gloss.
Don't want to hold your dice in a grimoire, they also make dice containers shaped like candles now. Want more information? Below is a quick video outlining all that is new about the dice.
New Dice Collections
Below are sample images of the new Dice Collections. these are two of the three original core girmoires of this Kickstarter campaign.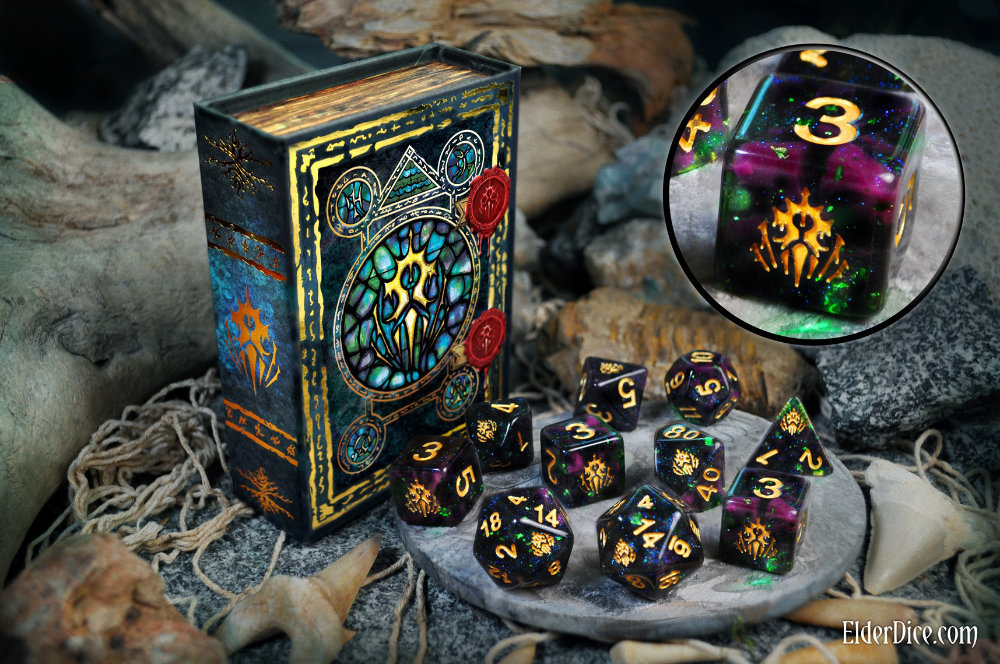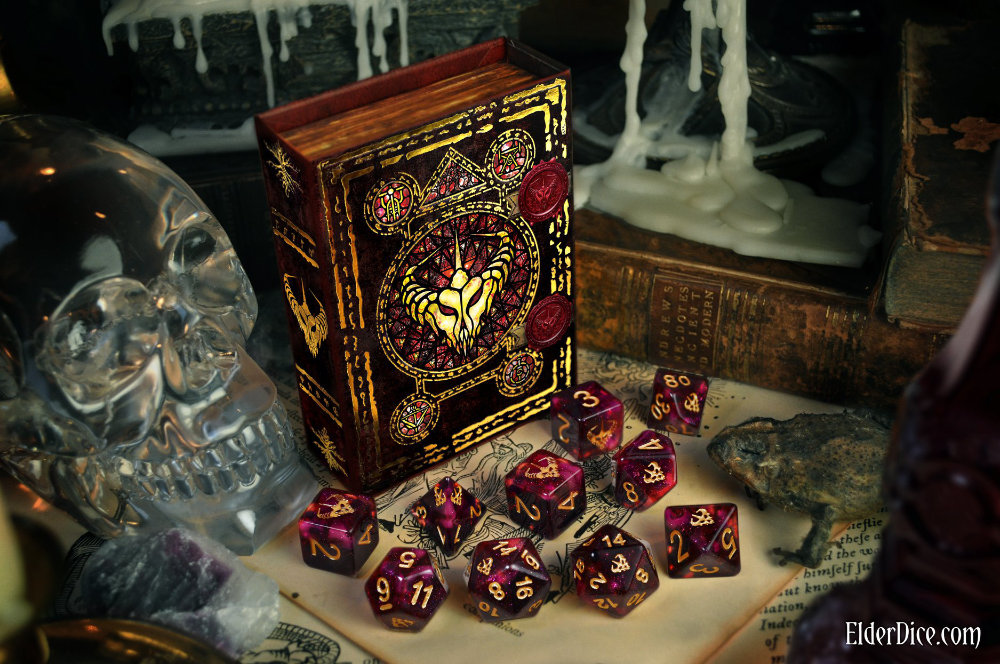 Infinite Black also unlocked a number of their stretch goals already. Many of the goals unlock new designs. Below are some of those designs.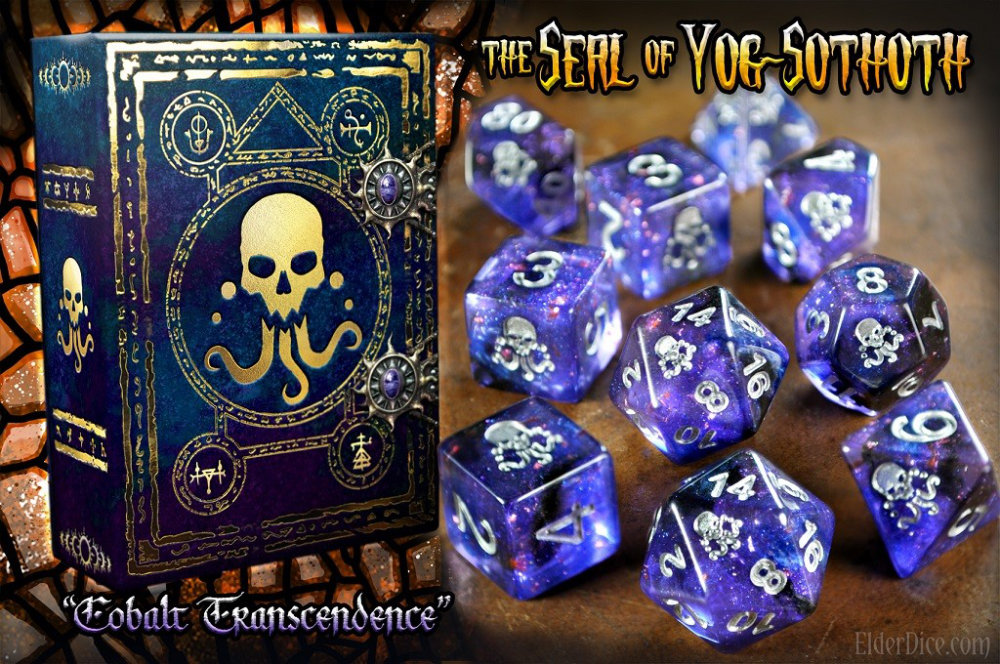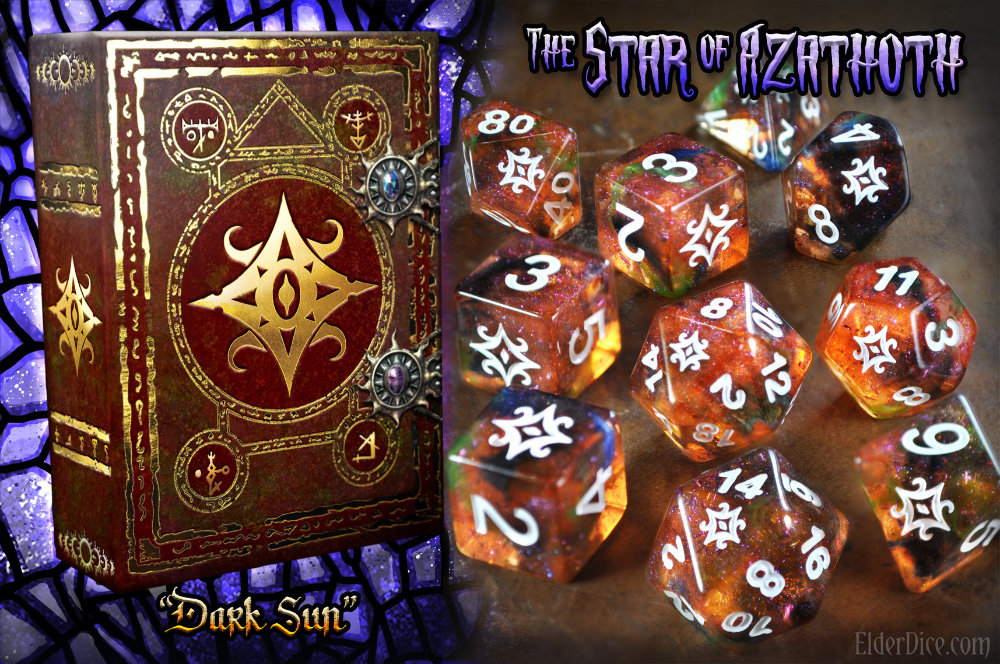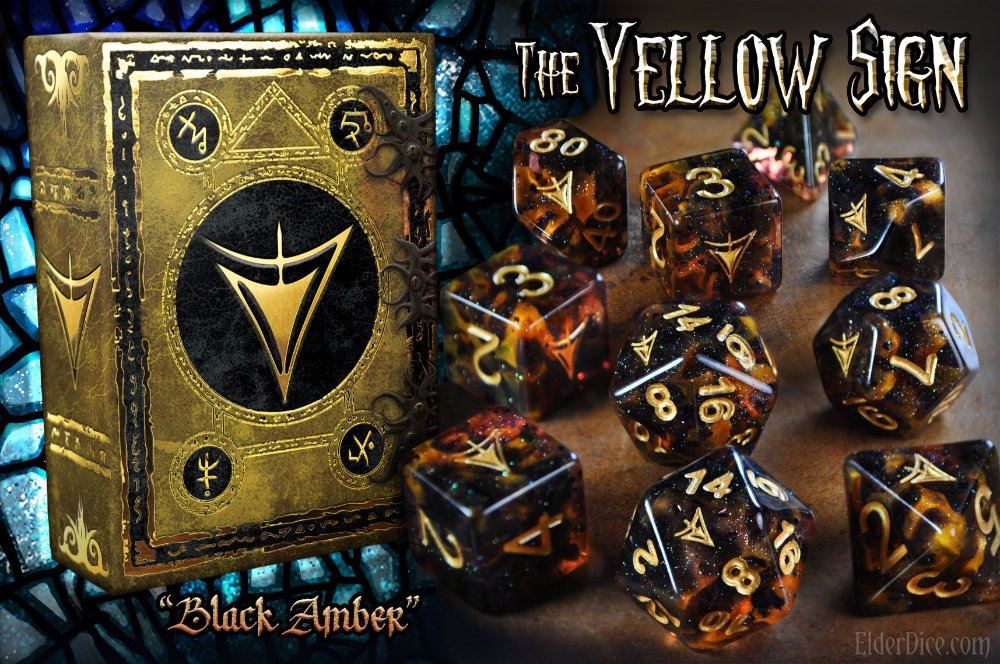 Of course, Infinite Black designed more dice sets too, but I need to leave a reason for you to still visit their Kickstarter page. As you can see, these are really nice gaming Dice.
Wrapping it up…
If the idea of rolling really pretty dice themed after Cthulhu and the mythos surrounding Cthulhu, I encourage you to look into the Elder Dice: Shards of Illumination Kickstarter Campaign. The dice look really nice.
If you want to read a review about their earlier dice, I have that too. That said, the guys at Infinite Black do better each time they release new dice. From what I am seeing in the Kickstarter images, the new dice look even better than their old ones.
Hopefully you enjoyed exploring this Kickstarter campaign with me.
Until next time, Happy Gaming Everyone!!!