This showcase shows up my painted up Chaos Cultists. At $12 Canadian for a box of 5, these guys are a fantastic deal. Although I do not currently play GW games, these guys found a home in my collection based on the fact that I like them and that they are extremely affordable.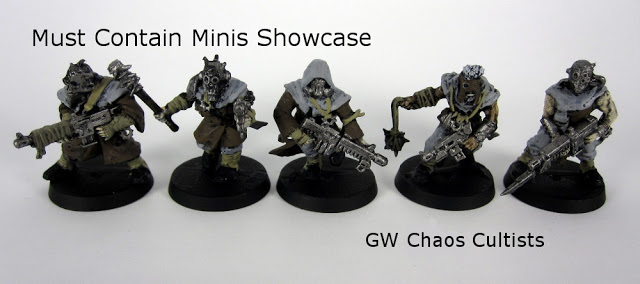 These are the Miniatures that come in GW's 40K Chaos Cultists boxed set for just $12 Canadian.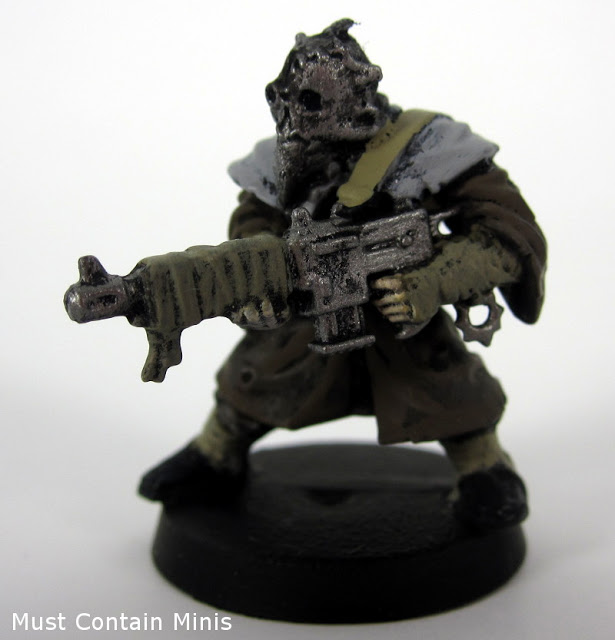 Lots of nice little details in this mini.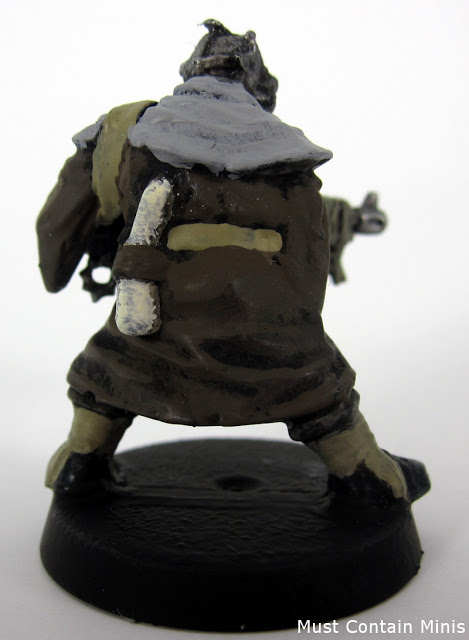 I am not sure why he has a horn on his back. Regardless, it is a nice looking model.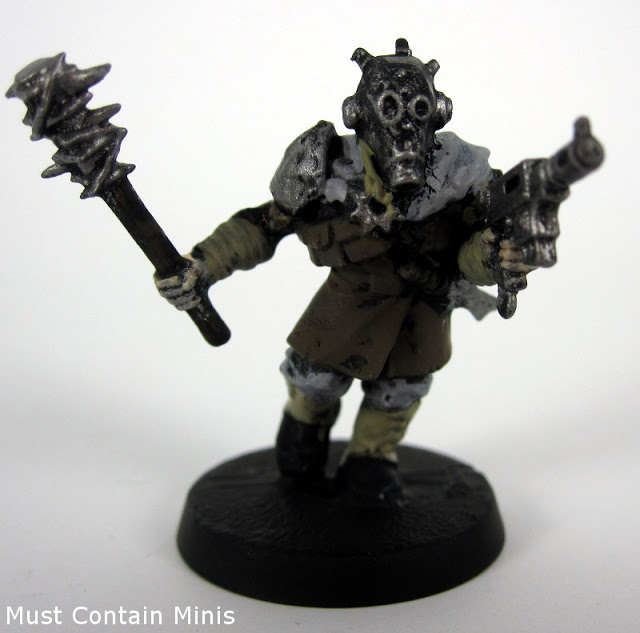 This was a fun mini to paint up. I like his mask and club.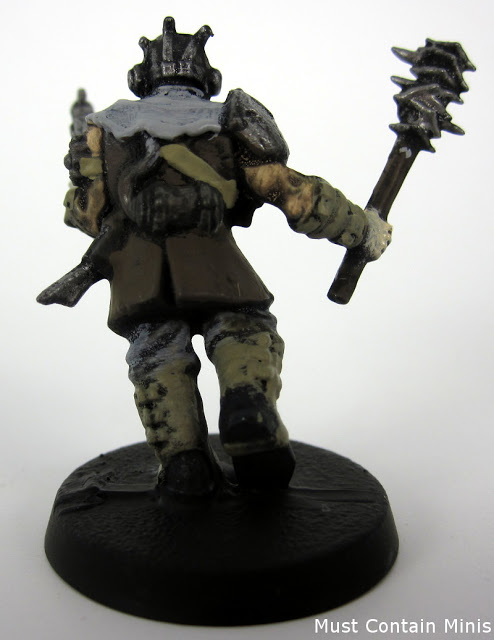 There are a couple of small painting mistakes on the back where I got some of the grey dry-brushing on the wrong spot, but not too bad overall.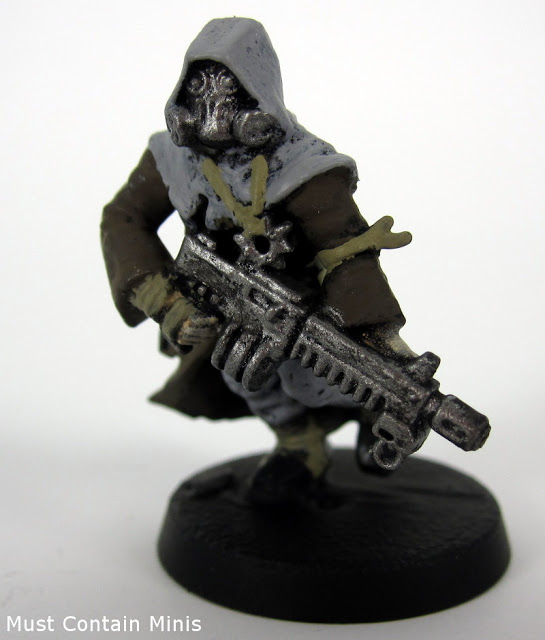 This mini has some nice motion to it. The fingers and gun details really picked up well through some simple highlighting.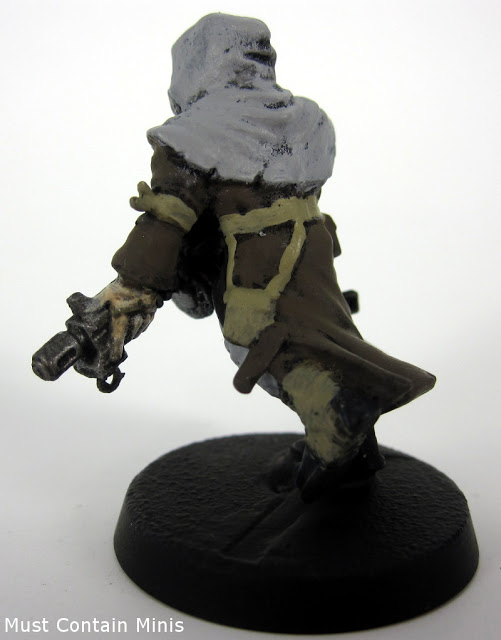 Check out how well those fingers turned out. Not bad at all.  🙂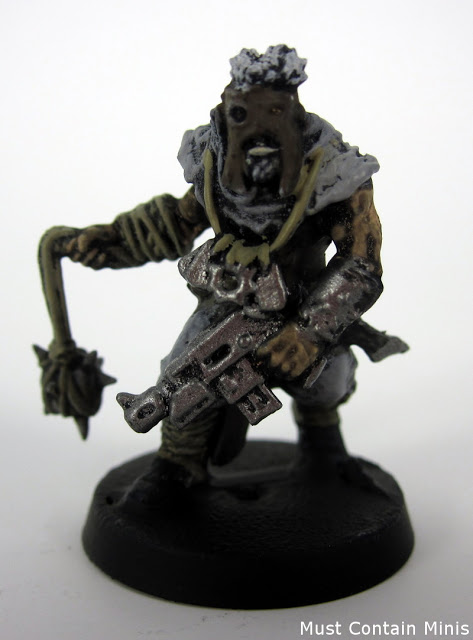 This is my favourite model of the batch. I love the wrapped rope around his arm with the morning star ball attached. The dog tags are pretty cool too.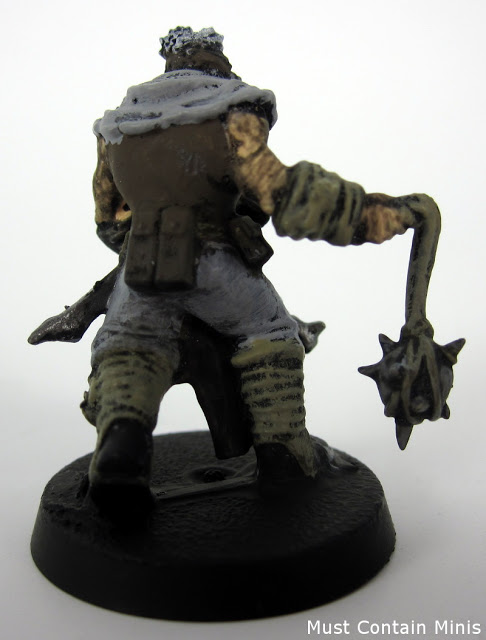 The hair I did as black with a dry brushing of white.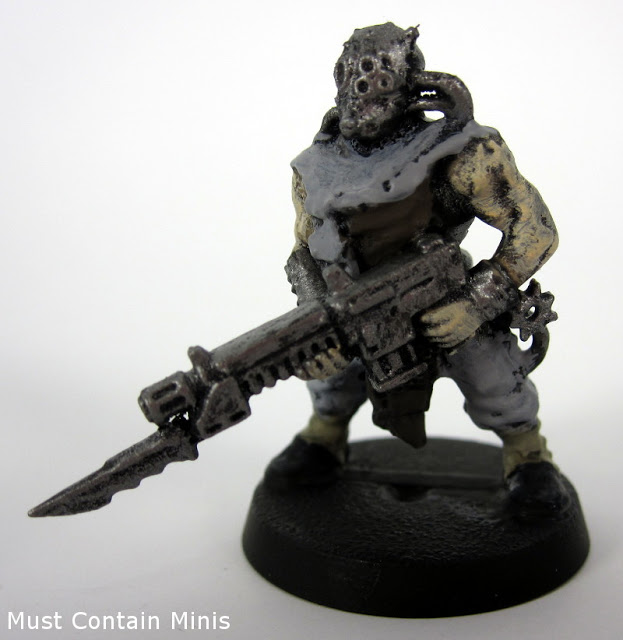 This mini has a cool helmet with lots of mechanical stuff attached to him. Perhaps he has cybernetic enhancements.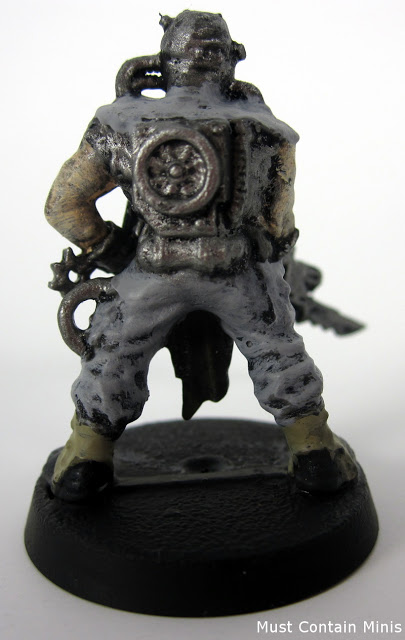 I am not sure what the back pack is for, but it will likely represent a Quantum Harness in Rogue Stars.
These models by GW are certainly a great deal at $12 for 5 of them. They look fairly decent despite me not being the best quality painter in the world and are certainly good enough for a tabletop quality.
My use for these models will be as a Pirate Gang for Rogue Stars. One of the nice things about Rogue Stars is that one can use whatever models they want to play the game.
Until next time, Happy Gaming Everyone!!!
[amazon_link asins='B00A8MYNLM,1472810775,B073X5L1XZ,B077NX7DD8,B01LXSGGZB,B01LX50RTN,1785812718,B01M4JCI2W' template='ProductCarousel' store='mustcontainmi-20′ marketplace='US' link_id='c9feb182-8eef-11e8-b817-97fc0409e4e4′]