In this post, I give you a quick Stargrave Crew Miniatures Preview. The folks at North Star Military Figures have been very busy with their current Nickstarter campaign. If Nickstarter is new to you, this is their pre-sales program for their miniatures and games. It is akin to a Kickstarter. There is a link to their campaign at the end of the article.
I grabbed a few of the images that they showed to share with you. This post includes pictures of the Plastic Sprues for Stargrave Crew Miniatures and another sample picture of the built minis.
Please note, all of the images in this post come from North Star Military Figures Facebook Page.
With that out of the way, let's take a closer look at those Stargrave Crew Miniatures.

The Plastic Sprues
If you are like me, what interested me the most about the preview images is the plastic sprues. What do they look like? What can I make with the Stargrave Crew plastic frames?
Well, here are pictures of the frames so you can figure out if they are something you like.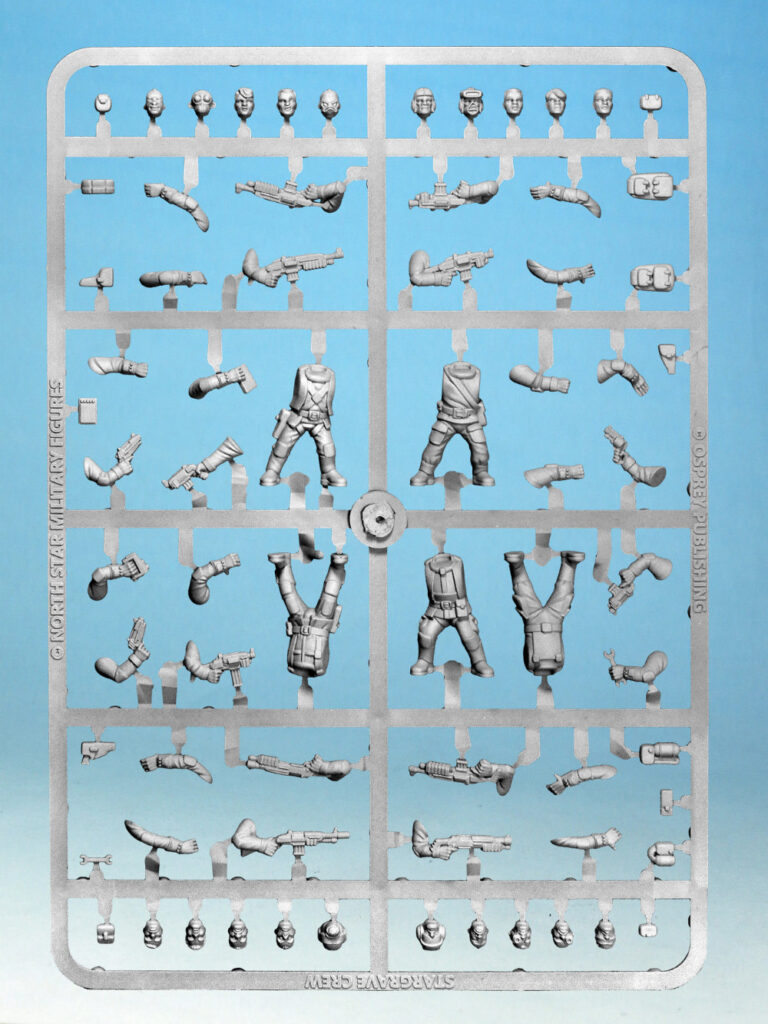 To me, these miniatures look to have a Firefly style to them. I like it. I was a little surprised to see bullet style weapons over laser weapons, but it works.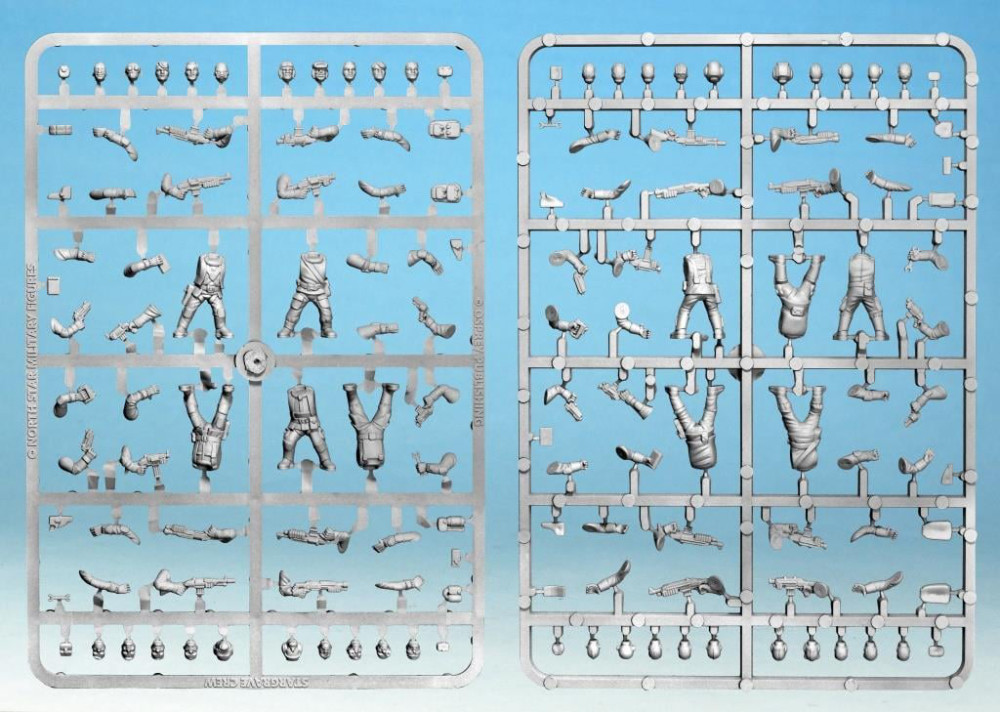 What do you think of this frame? Let us know in the comments below.
More Information about Stargrave
If you are looking for more information about Stargrave, I have a number of preview posts on Must Contain Minis. One big one is my Flip Through Article of the Stargrave Rule book. That one is well worth a watch. In it, I show you exactly what is in the rulebook. You can even pause the page to read most of the book from that article.
I also have a Nickstarter Preview discussing the crowdfunding campaign and showing the Stragrave Troopers Plastic Sprue too.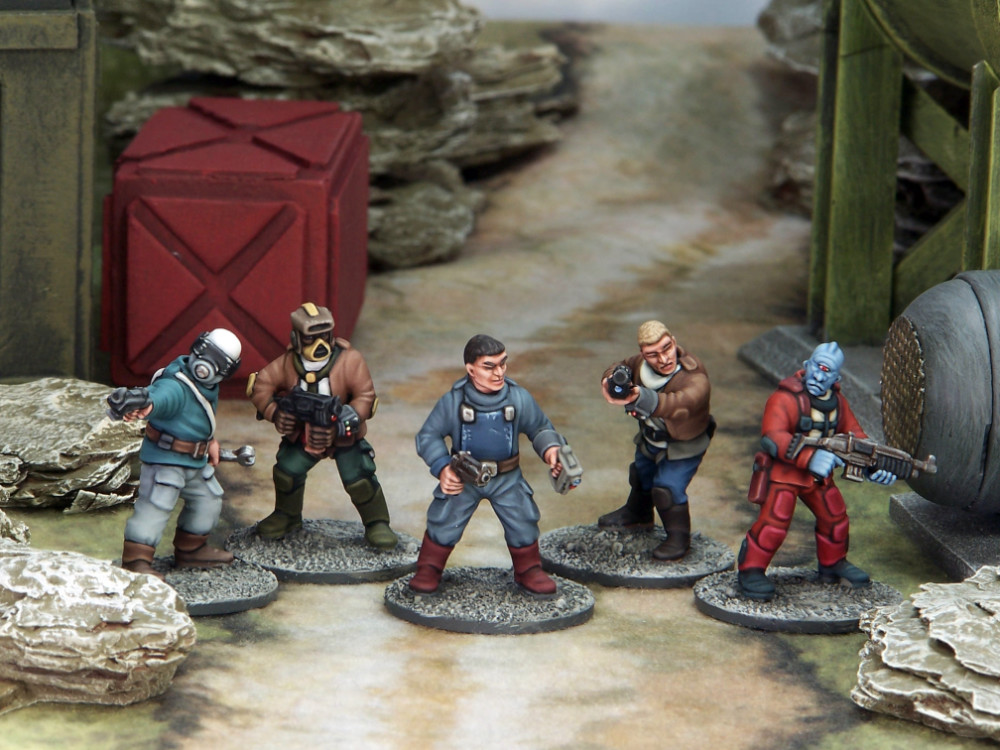 Finally, I have written articles describing all of the "Monsters" and Aliens in the Stargrave book and one talking about the types of Captains, First Mates, and Crew Members that you can take with you into the game.
The Flip Through and the "Monsters" and Aliens posts specifically I recommend you check out as they give away a lot of information about the game.
Wrapping it up…
Hopefully you enjoyed this quick preview of the Stargrave Crew miniatures and sprue.
Some links that I think you should check out include…
Until next time, Happy Gaming Everyone!!!