Welcome to Must Contain Mini's Cyberpunk Red Miniatures Review. In this post, I specifically look at the Team Monster Set by Monster Fight Club. For those who don't know, Cyberpunk Red is a Cyberpunk Role Playing Game (RPG) by R. Talsorian Games. You can check out their titles on their website or on DriveThruRPG.
In this post, I am miniatures strictly from a figures perspective. I believe that these figures would also work very well in miniatures agnostic games like Zona Alfa or Reality's Edge. That is on top of working well with their intended RPG – Cyberpunk Red. With that out of the way, let's get into this Cyberpunk Red Miniatures Review.
Disclaimer: Monster Fight Club sent Must Contain Minis a package of products for review purposes. This set of Cyberpunk Miniatures was in that package. While we accept review products, we are in no other way compensated for the posts on Must Contain Minis and reserve the right to give positive and negative reviews. This article will help give you a better idea of the product to help you determine if you want to buy it.
The Team Monster – Cyberpunk Red Miniatures
Let me introduce you to Team Monster. Monster Fight Club actually modeled these miniatures after the player participants of a Cyberpunk Red game scheduled for Gary Con. Of course, COVID-19 put a stop to that convention this year (2020), but the group didn't let that stop them. They played the game online with RealmSmith and recorded the session. You can watch it below or on YouTube.
As a note, the Game Master to the game is actually the original creator of the Cyberpunk RPG, Mike Pondsmith. How cool is that?
Looking at the miniatures, you can see the likeness to the players of the game. The Game Master and Host are available as miniatures separately. This set contains the player character models.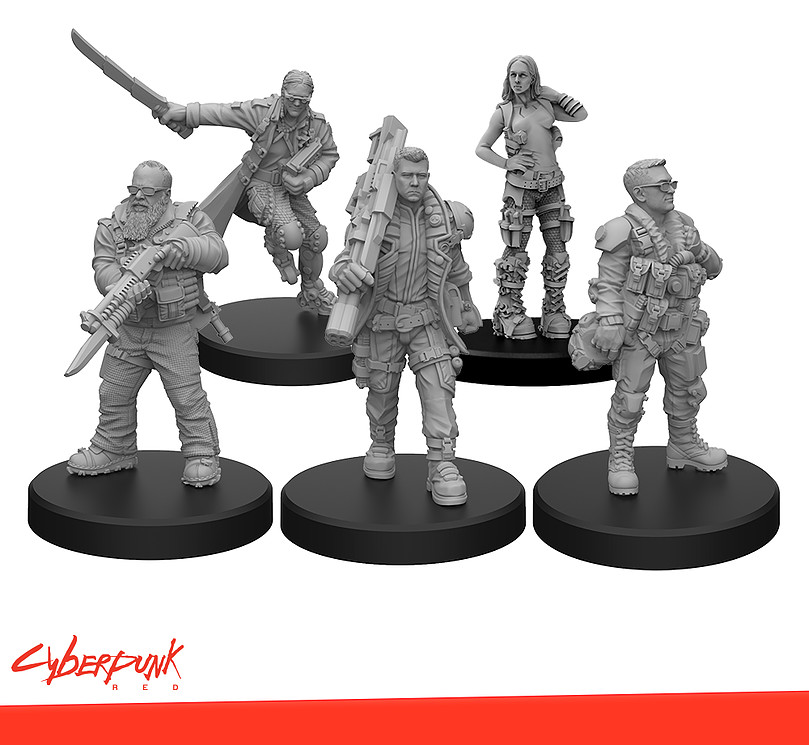 Personally, I really like the look of these renders. I wanted to take a closer look and Monster Fight Club helped me out by sending me the Team Monster Miniature Set for Cyberpunk Red.
Looking at the Physical Miniatures
The renders on the Monster Fight Club Website had me very curious about these miniatures. When they arrived, I quickly opened the bag they came in. Being that this is an exclusive product, it is sold without retail packaging.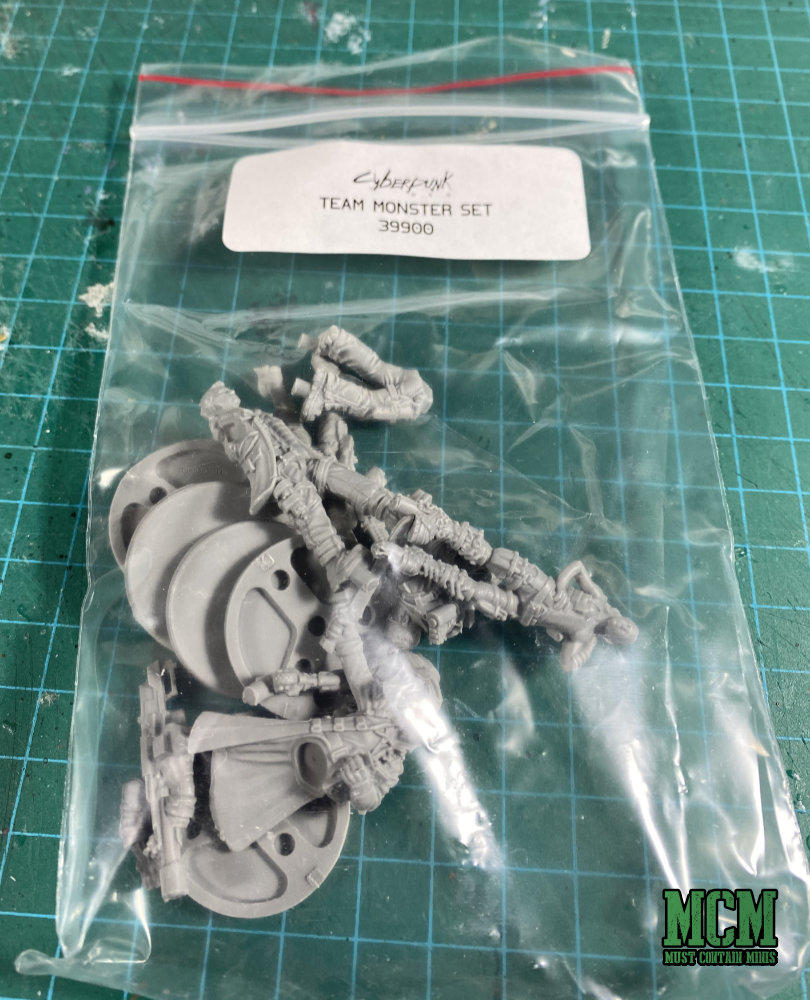 Once I got the minis out and built the figures, I realized that the miniatures are way better than the renders. Take a look at the level of detail on these unpainted (and unprimed) miniatures.
Too-Tall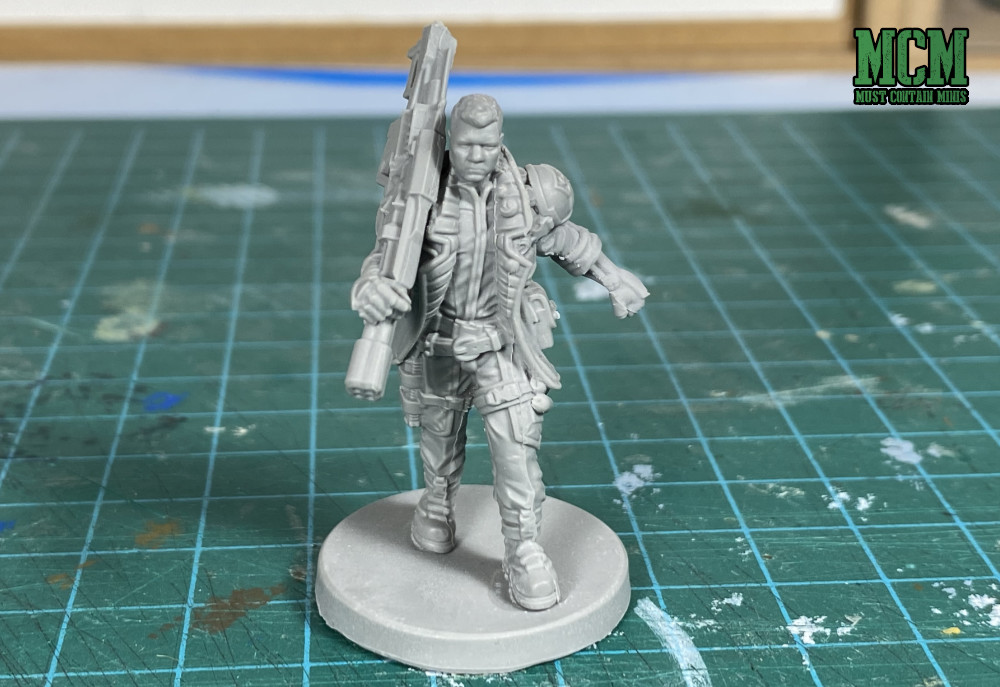 Lucky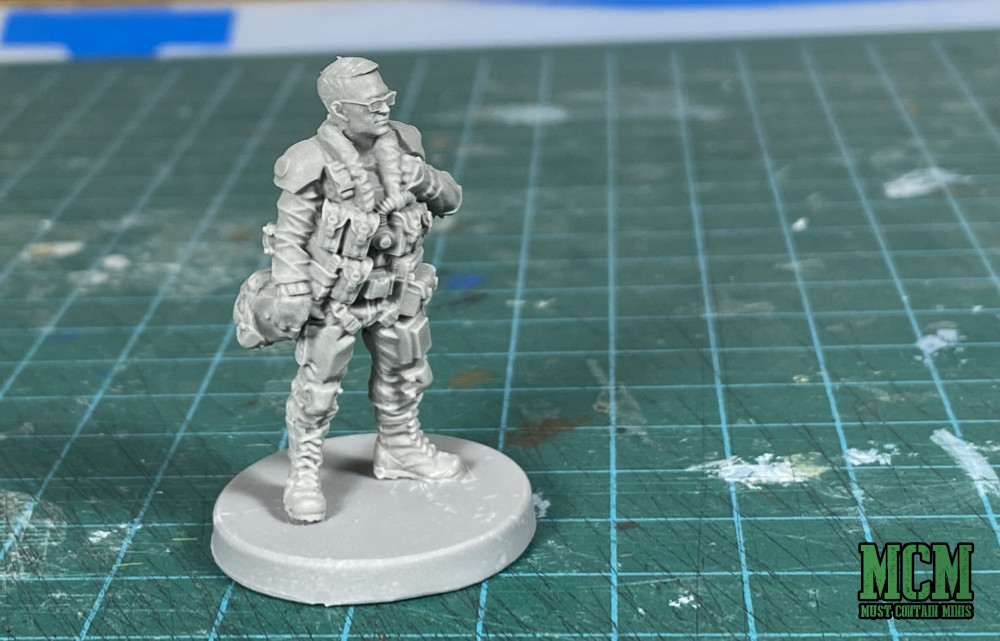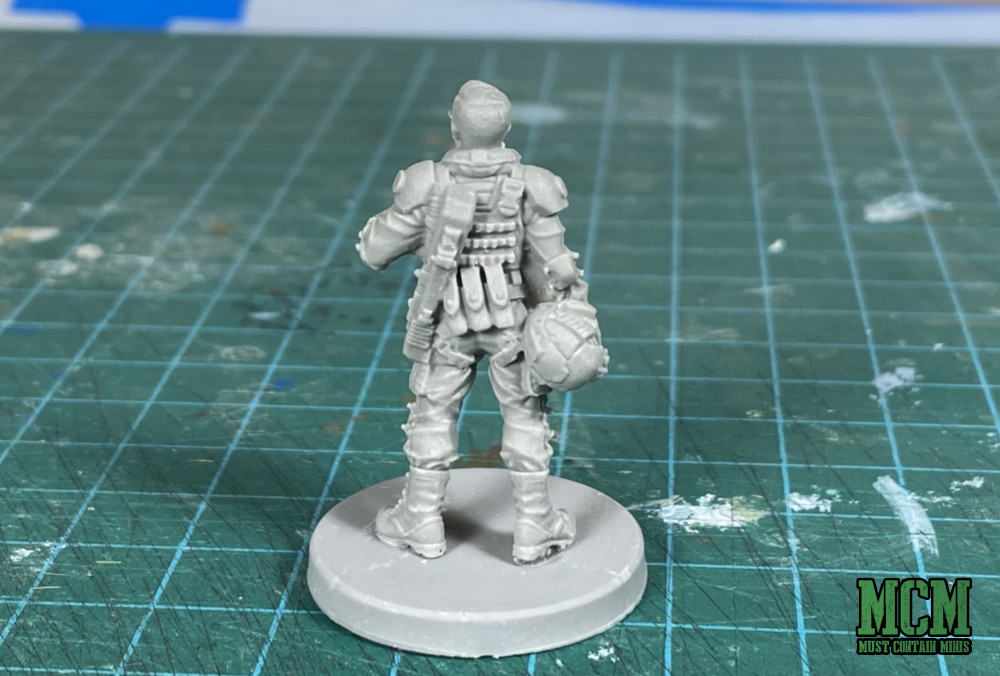 Paladin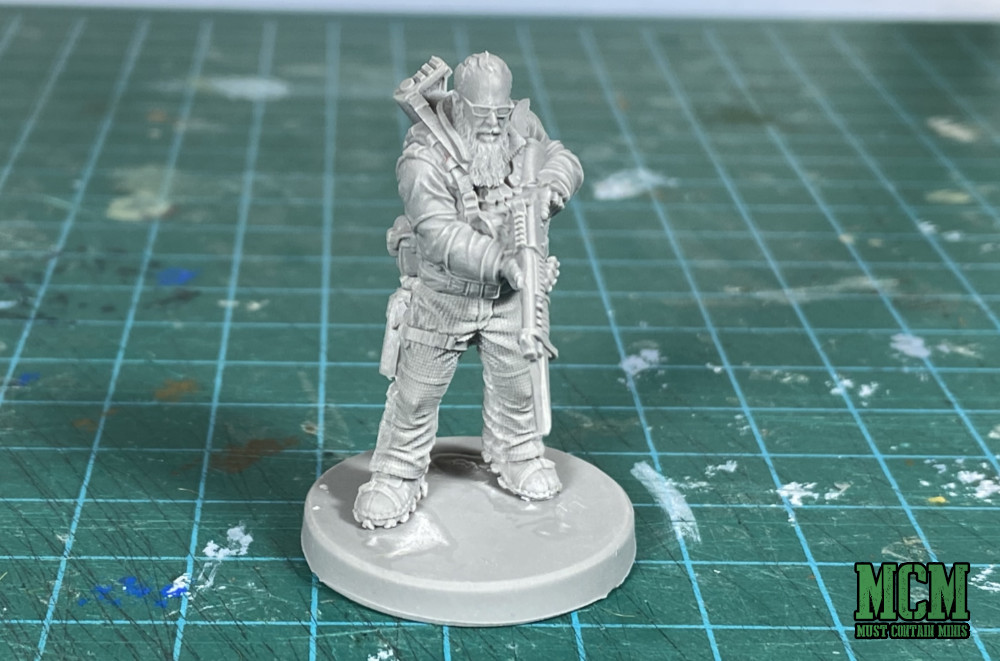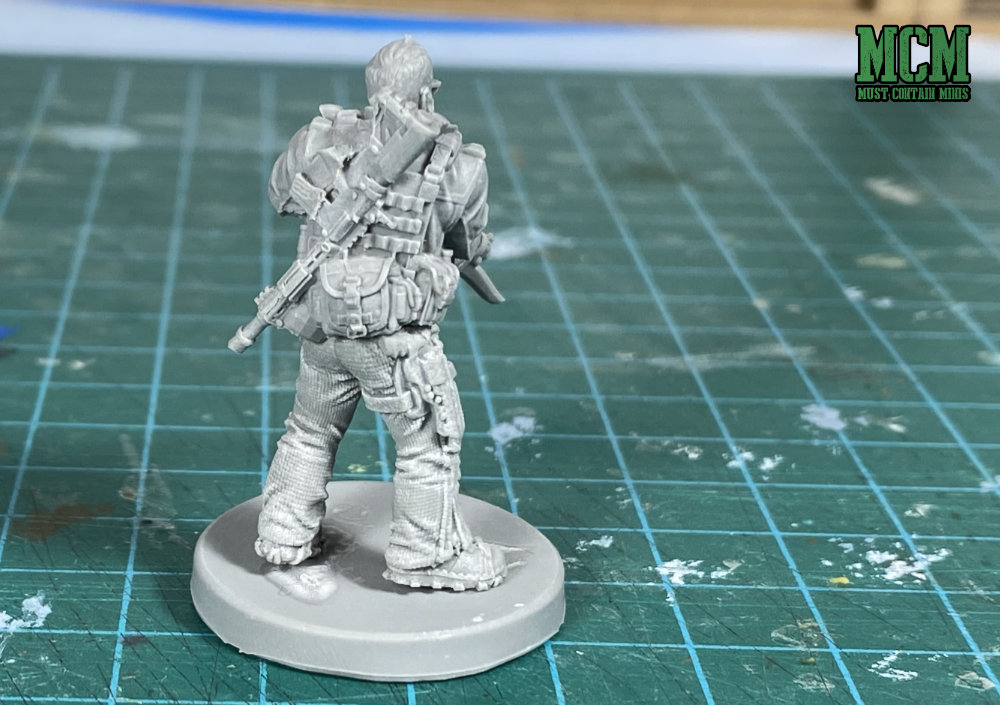 Cereal Killer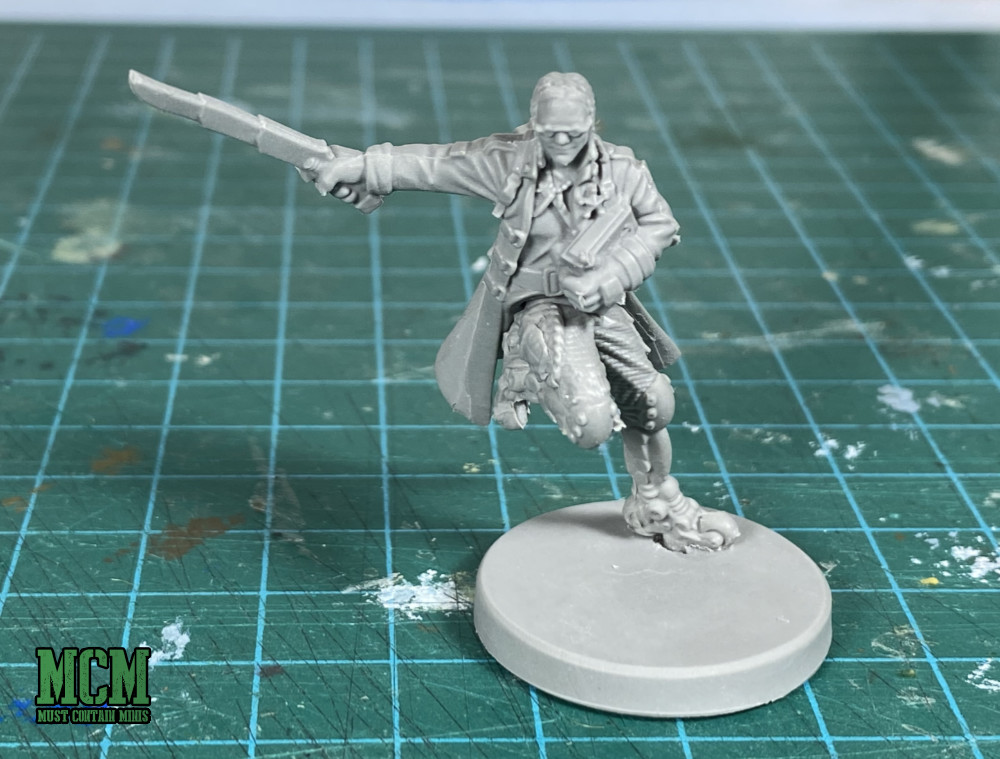 Nox Arya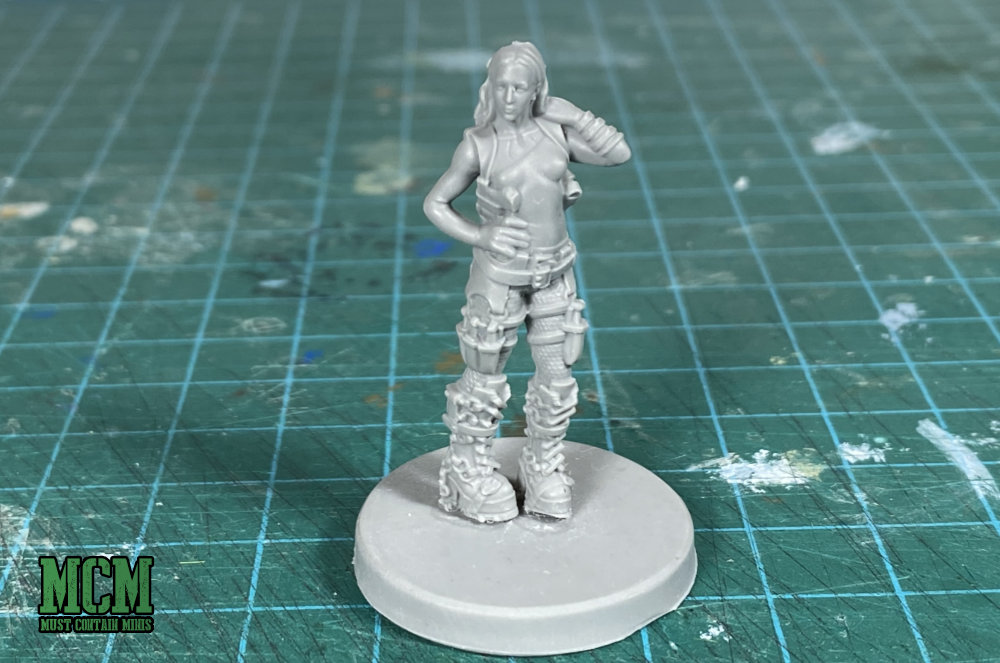 Thoughts on the Cyberpunk Red Miniatures
I found these Cyberpunk Miniatures sent to me by Monster Fight Club very impressive. They look much nicer than I expected from the pictures on the Monster Fight Club website. That said, I really had high expectations when I requested these models.
Overall, I am very happy with Monster Fight Club's Cyberpunk Red Miniatures. They make really nice figures.
One thing that I will mention about ordering the miniatures is that there is no mention of scale that I saw on their website. If you are using these for the Cyberpunk Red RPG, that isn't really a big deal. If you want to mix them into an existing collection, then scale might mater more to you. I have a scale comparison image at the end of the article.
Up next, let's talk about how well the minis build together.
Building the Miniatures
Putting together Cyberpunk Red miniatures was very straight forward. These are resin miniatures, so you use superglue to put them together.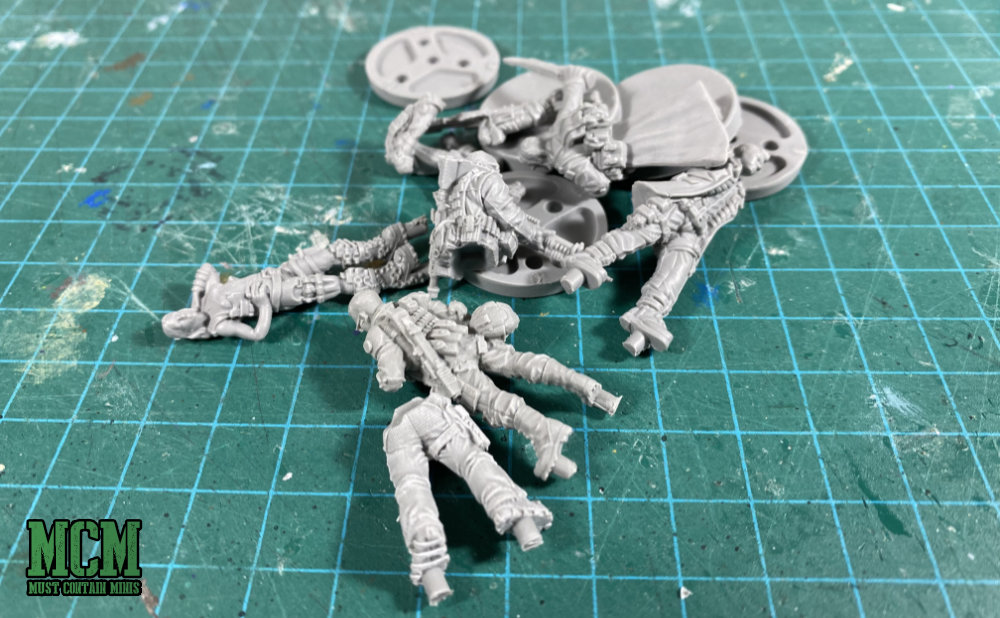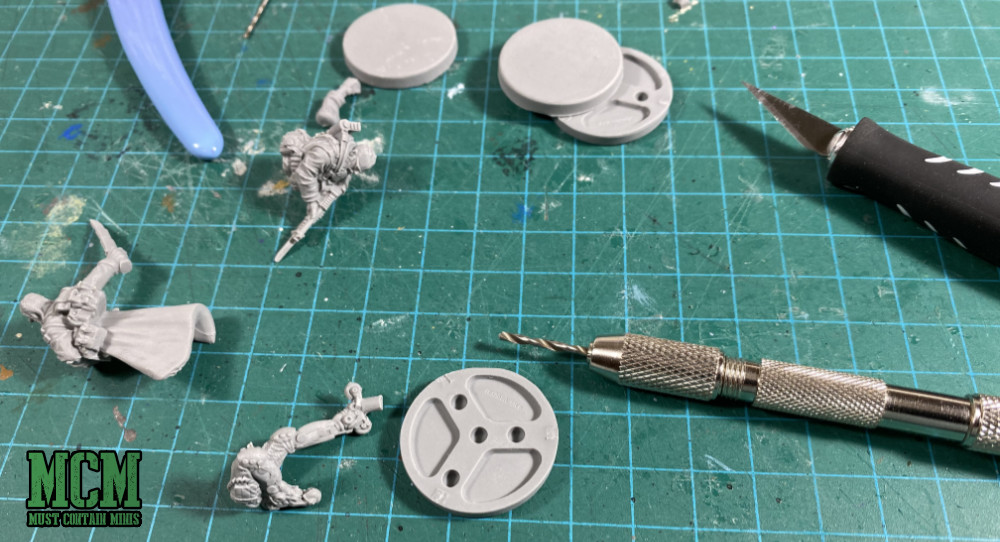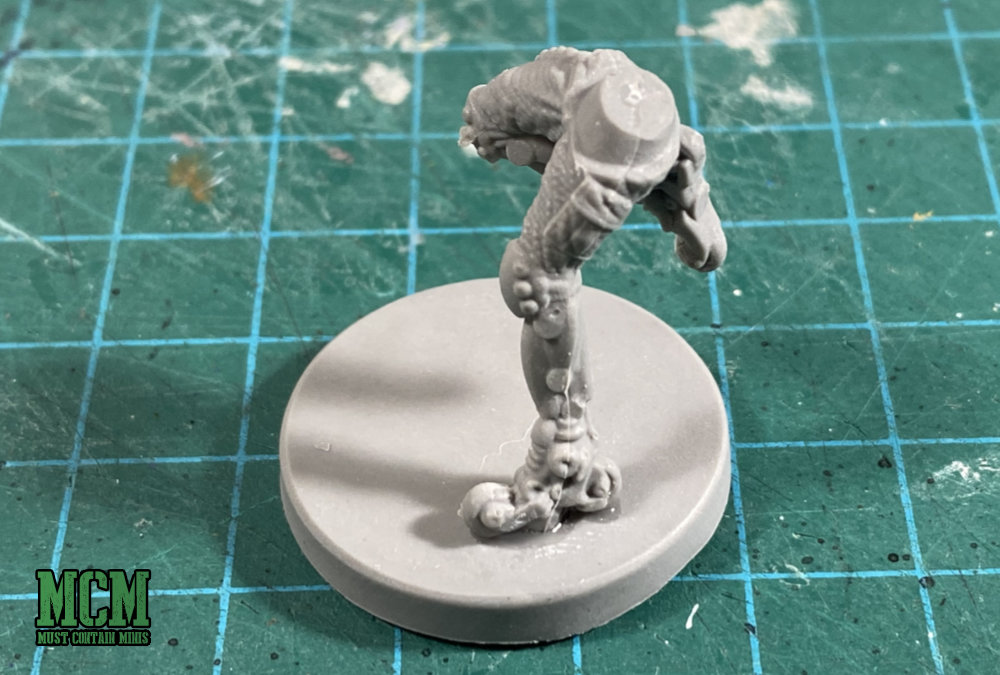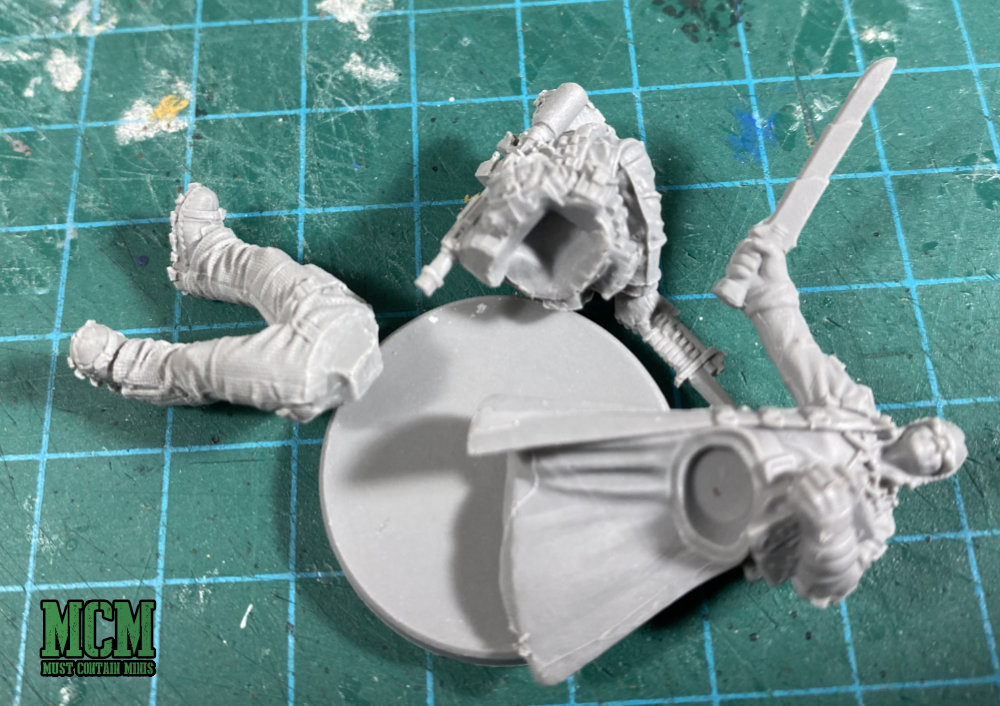 That said, I did make one mistake with a model. This time, I was trying to fix a piece that wasn't fitting in perfectly by trimming. I ended up cutting away some of the model that I didn't need to do.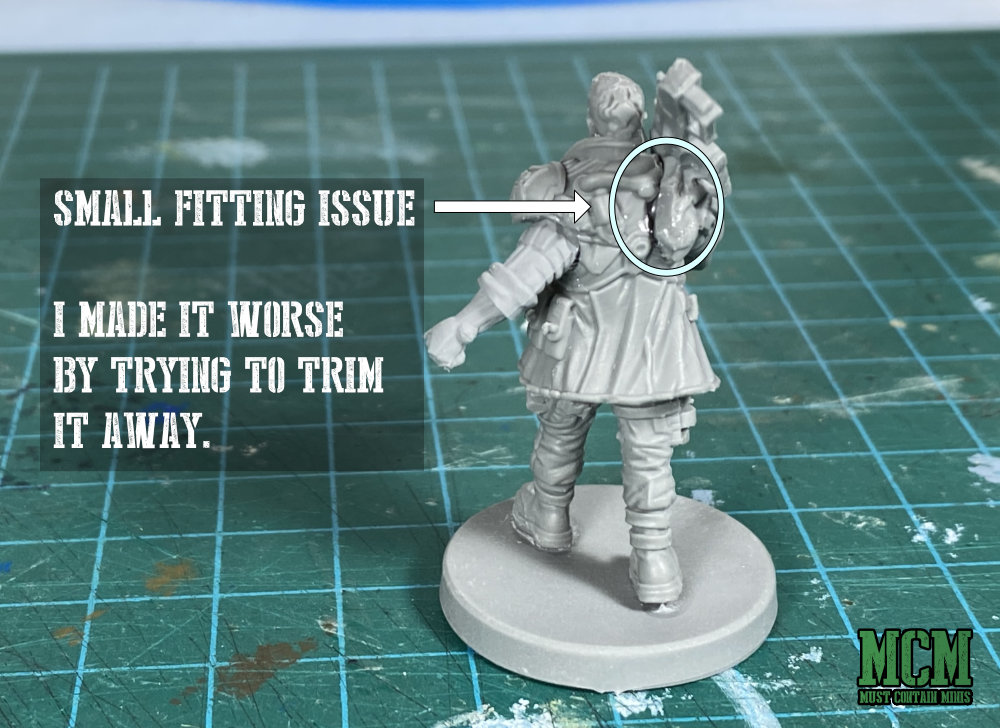 Overall, these are really nice models to build and the detail on them is incredible. Now, how do they scale to other manufacturers?
Scale Comparison
I can't publish a Cyberpunk Red Miniatures Review without including a scale comparison photo.

As you can see in the photo above, these miniatures are taller than the others in my collection. I believe they are roughly 33mm to 35mm foot to eye.
Wrapping it up…
Thank you for joining me in this Cyberpunk Red Miniatures Review. Overall, I really like these miniatures. The figures look great, are easy to build and I bet will paint up really nicely. There are tons of raised details on these figures.
If you play Cyberpunk Red, or are looking for some nice Cyberpunk miniatures to paint, give these guys by Monster Fight Club a look.
Until next time, Happy Gaming Everyone!!!