In this post, we take a closer look at the minis in the base set of Fireteam Zero.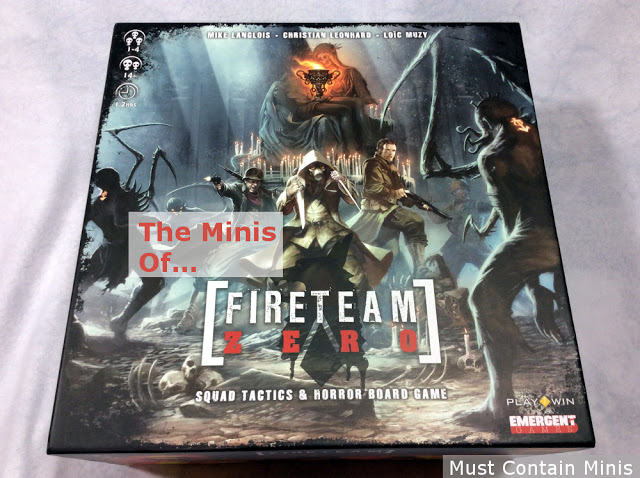 The Cover of Fireteam Zero a Squad Tactics and Horror Board Game
Fireteam Zero is a fun squad based tactics board game of horror. I would best classify it as a Weird War Dungeon Crawler. We already unboxed the game and played through it a couple of times (Mission One and Mission Two) on Must Contain Minis.
Last week, we took a look at the Minis in their Monster Pack A. Today we take a closer look at the core box. As with my other "Review" and "Minis in the Box" articles, there are scale comparison pictures within this article. These pictures are intended for anyone interested in the physical size of the minis or ideas to use the minis as proxy figures in other games.
Special thanks goes out to Emergent Games for sending me these products for review.
Now, let's take a closer look. We will start with the player characters.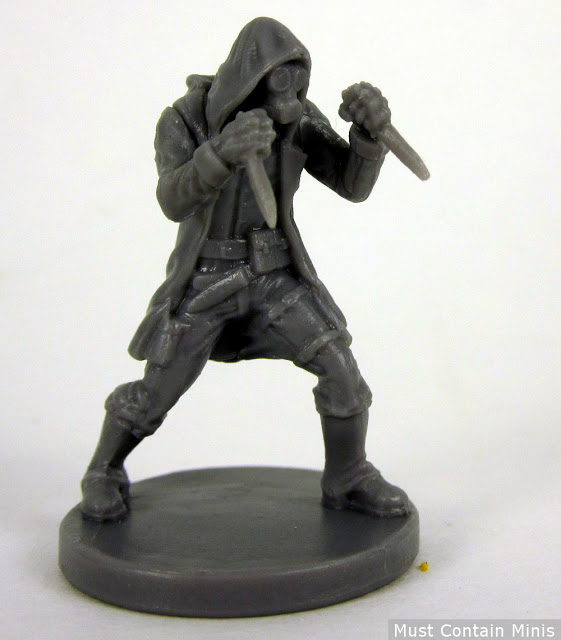 This is Rat. He is the close combat specialist of the group and my favourite character in the game.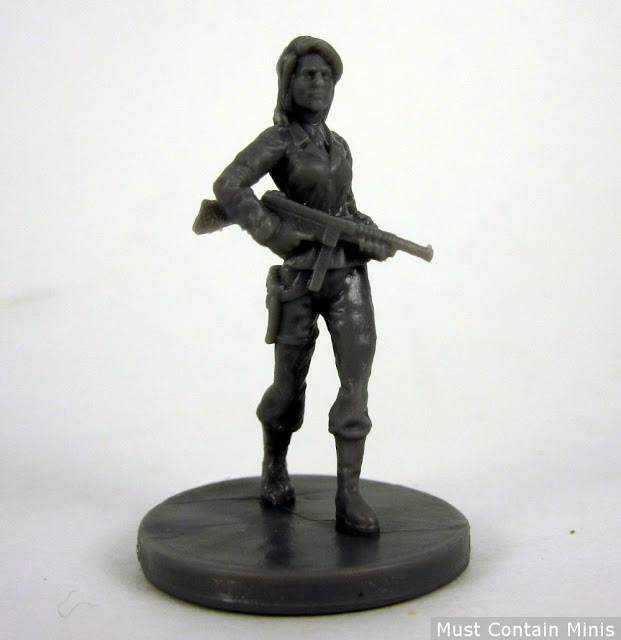 This is Moxy, one of the leaders.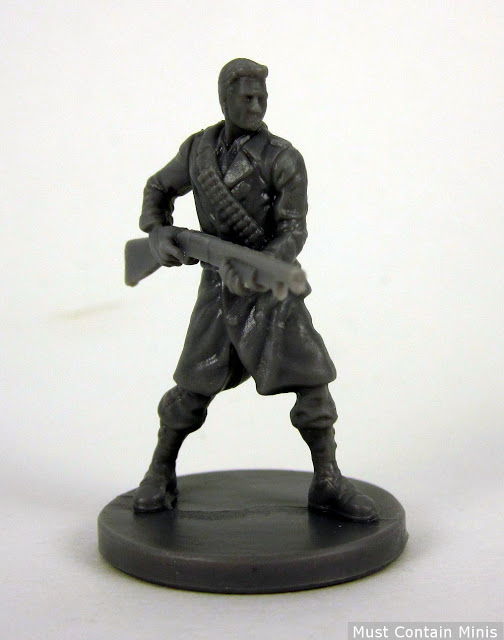 This is Sarge, another one of the leaders.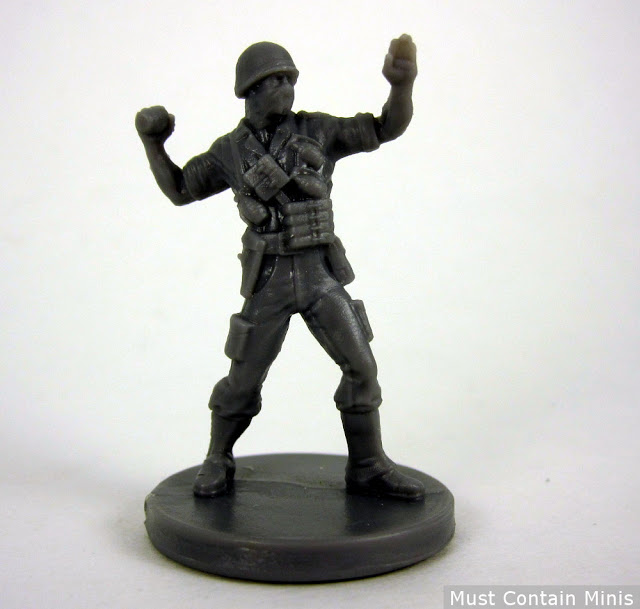 Sonny, the Demolitions Specialist and Medic.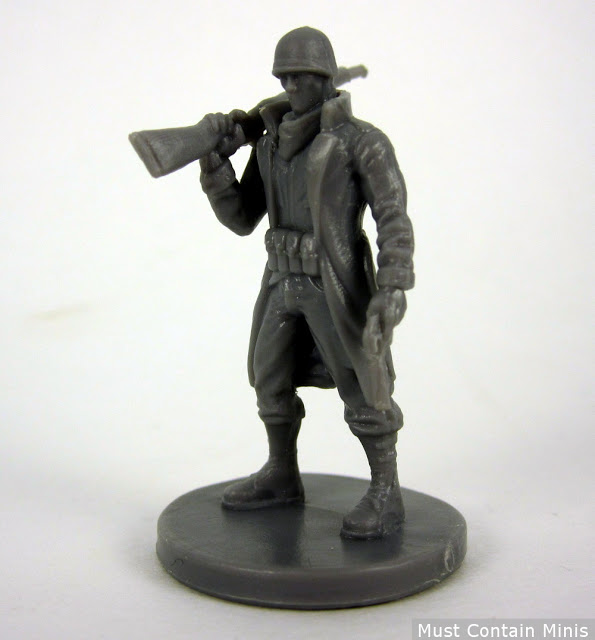 Two Penny the sniper. I like this mini a lot too.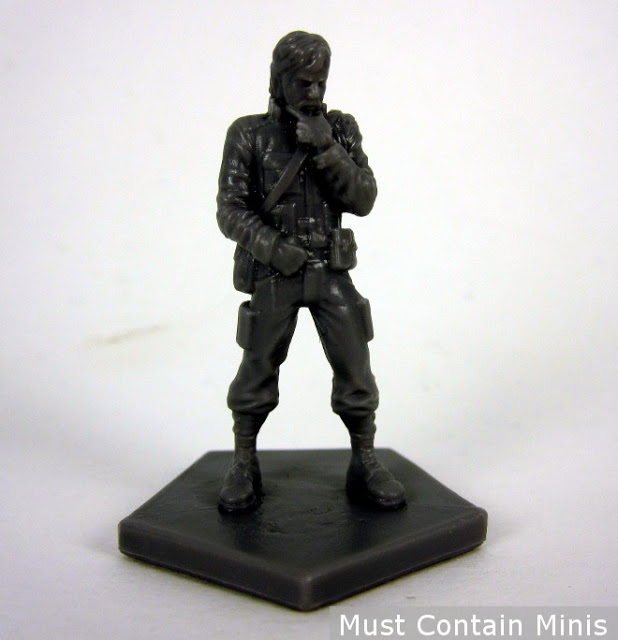 This guy's name is Cake. He helps the players search spaces.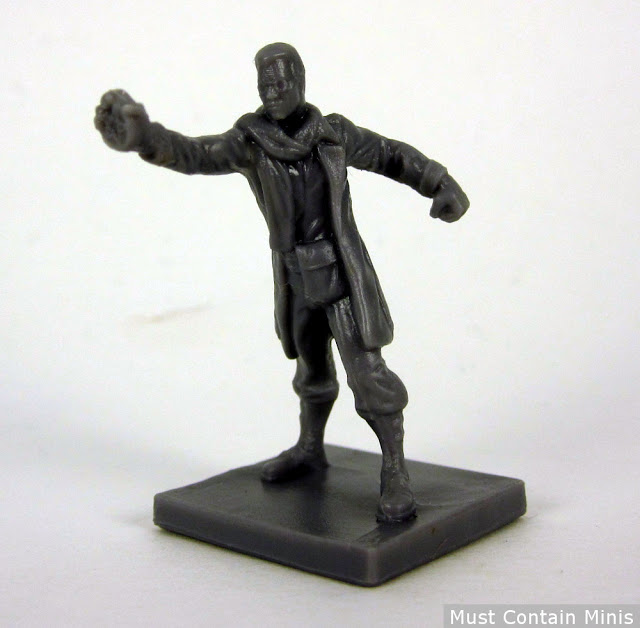 This is Henry the Professor.
Of the minis above, Rat followed by Two Penny are my favourites.
Now let's take a look at the Monsters…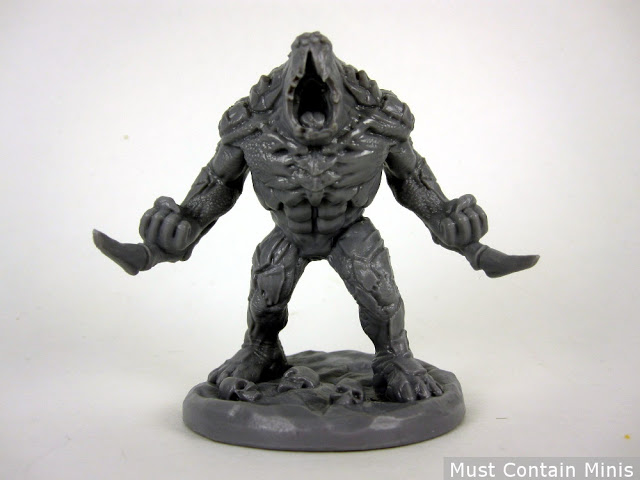 The Cupbearer – a large mini.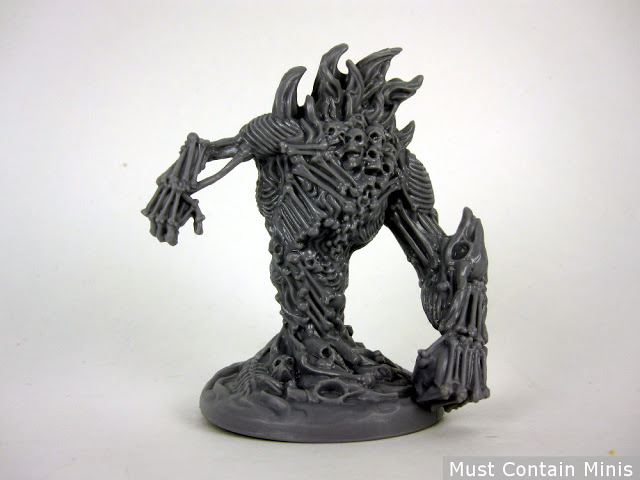 The Harvester – a large mini.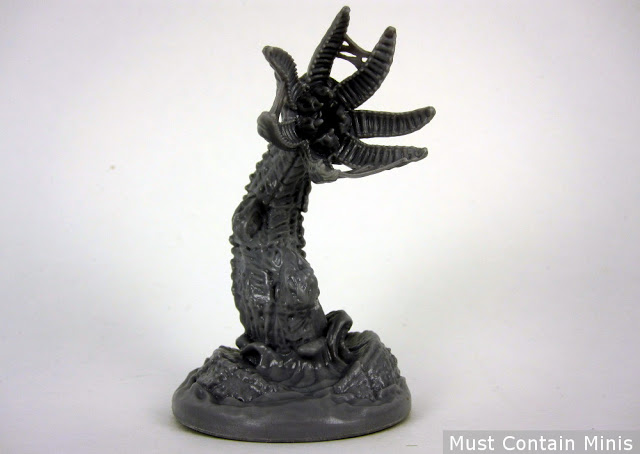 Mother of Worms – a large mini.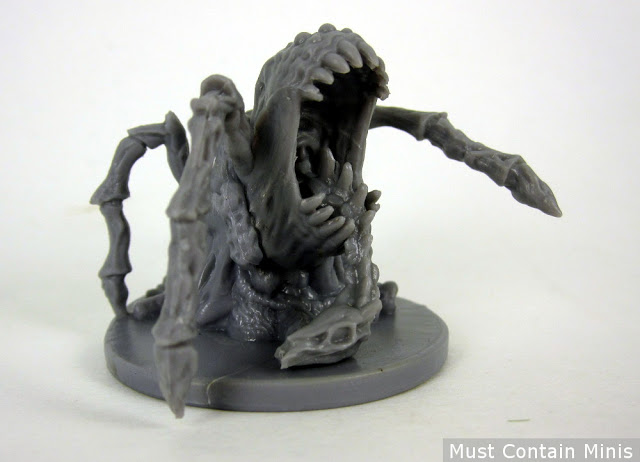 Corrupted Animal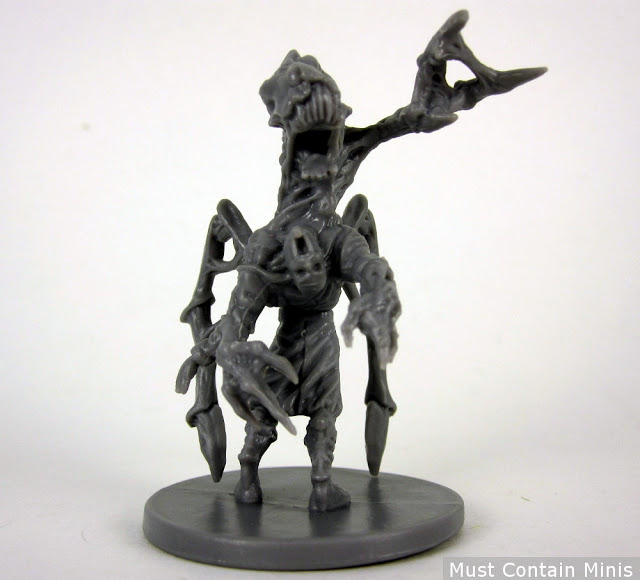 Corrupted Human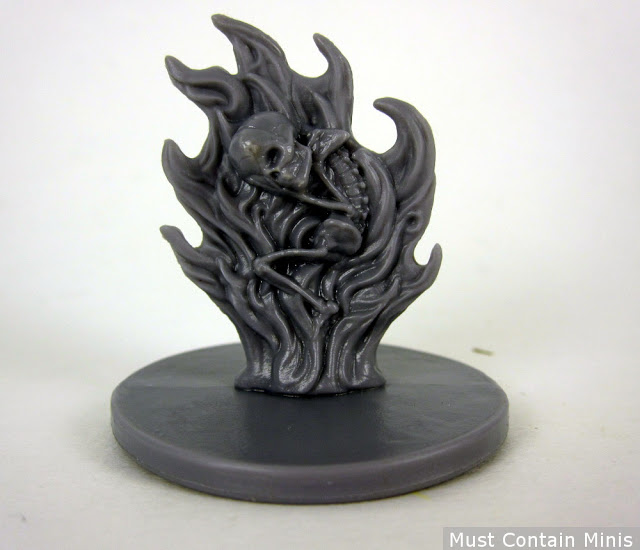 Bone Fetch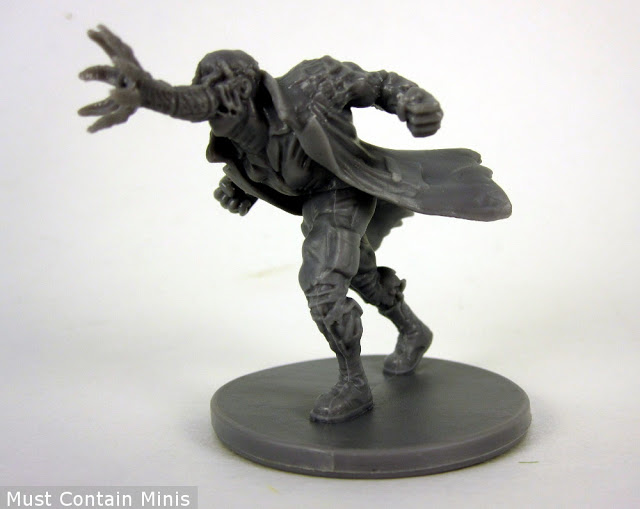 Consumed Baitbag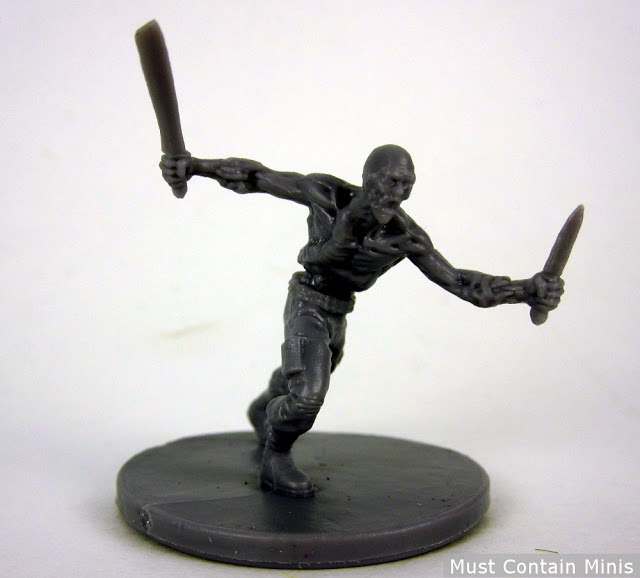 Baitbag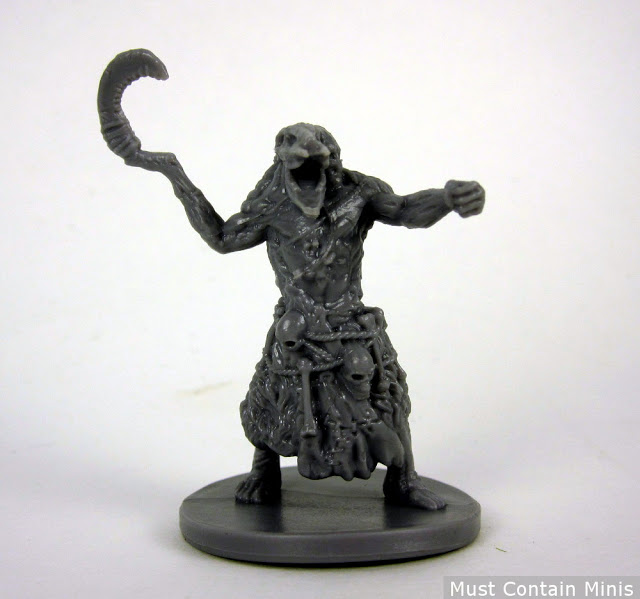 Skin Fetch
For those interested in the size of these miniatures, below are some scale comparison photos. My sense is that they are slightly bigger than 32mm.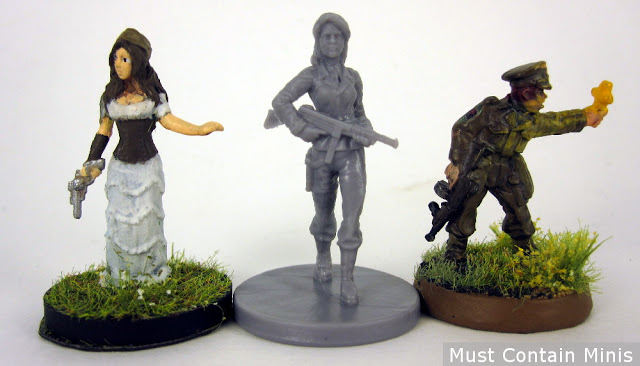 On the left – a 32mm RAFM Mini, in the middle – Moxy, on the right – a 28mm Warlord Mini.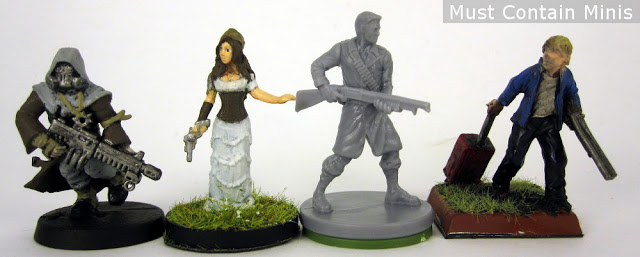 Left to right… 28mm GW, 32mm RAFM, Sarge from Fireteam Zero, 32mm Reaper Miniature.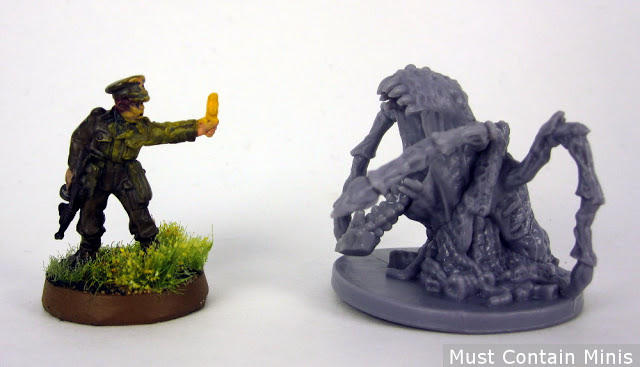 A 28mm Warlord Games Minis along side a Corrupted Animal.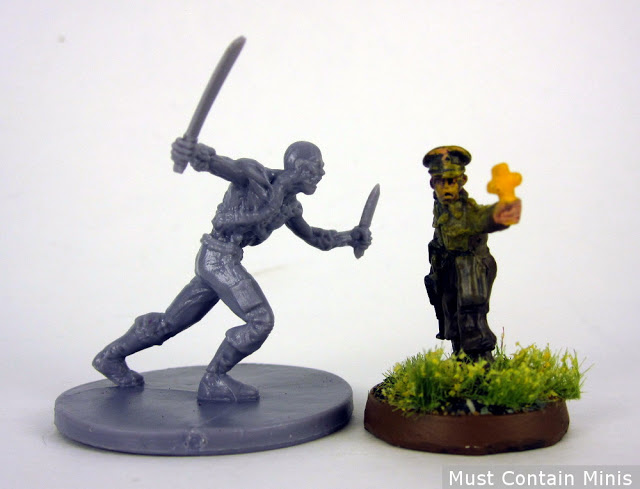 A Baitbag beside a 28mm miniature.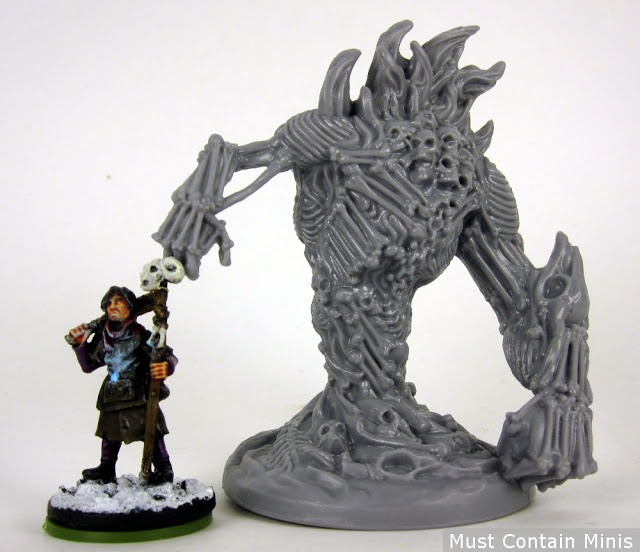 A 28mm Frostgrave Mini beside the Harvester.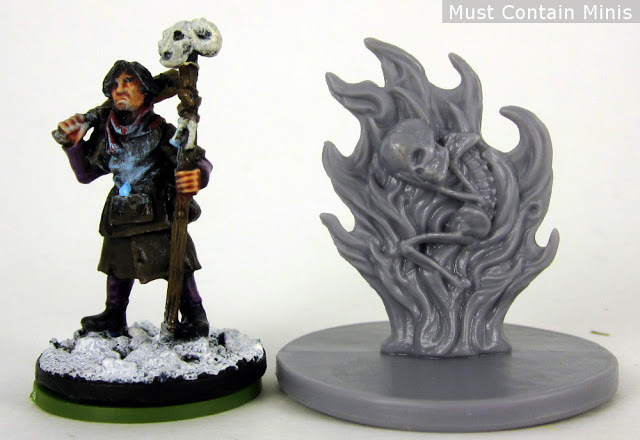 The Frostgrave mini beside a Bone Fetch.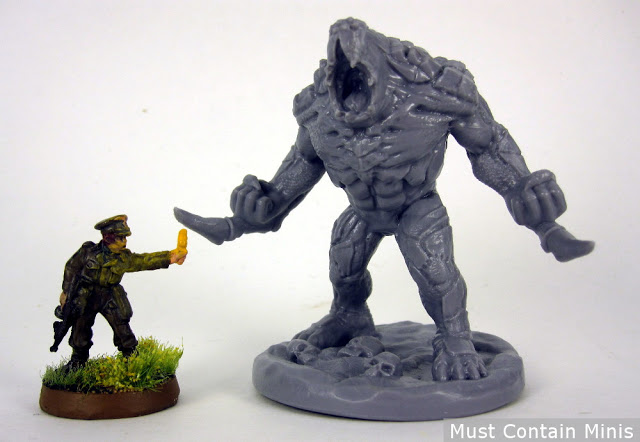 A 28mm mini alongside the Cupbearer.
When I get board games with minis, I sometimes like to use the minis as proxy miniatures in my wargames and skirmish games. Before I received Fireteam Zero, I thought about using these minis as proxy figures in Konflikt '47 and Frostgrave. Judging from these photos, I think they are a little big for Konflikt '47 (but if you are just playing with your friends, that might not matter). For Frostgrave, I think the scale is good enough as it is a fantasy game that encourages you to use any miniatures.
Hopefully everyone enjoyed this quick post. To end is a picture of my favourite mini in the box alongside my British Commander. The Corrupted Human looks absolutely horrific. It is a terrifying thought that this disgusting beast was once human. I would not want to be him.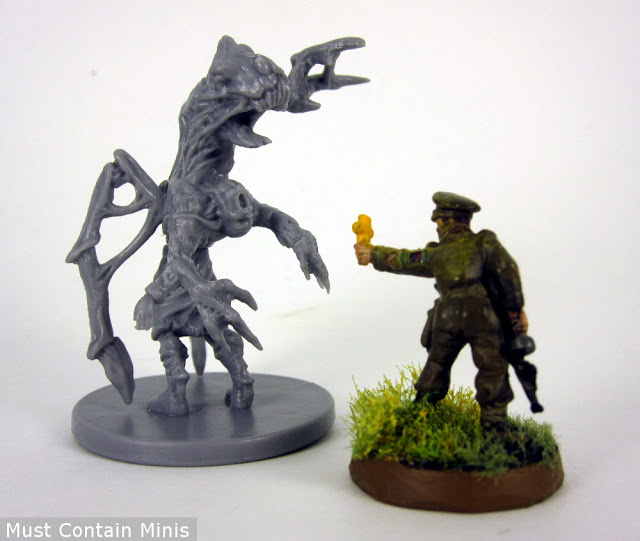 Not a picture for scale purposes, but rather something for fun. Look at how horrific that beast is!!! It was once Human.
Until next time, Happy Gaming Everyone!!!
Disclosure: Emergent Games sent Must Contain Minis a copy of Fireteam Zero for review purposes.
Help Support Must Contain Minis
[amazon_link asins='B01AV4G2QU,B07BNX4PNR,B077KF2L87,B06XX8BGH1′ template='ProductCarousel' store='mustcontainmi-20′ marketplace='US' link_id='7fb18692-d028-11e8-bc2b-6b4c648cb196′]
If you would like to support Must Contain Minis in a monetary fashion, we have a sales affiliate relationship with Amazon
, the Wargame Vault and DriveThruRPG. If you purchase something from one of those stores and use the links from this site to get there, a portion of the sales goes to Must Contain Minis. 
If you know of someone, or are someone, with a product that you would like to see on Must Contain Minis, please be in touch with us at

[email protected]

.