In today's review, we look at Six Squared Studios' 28mm Round Primitive Hut.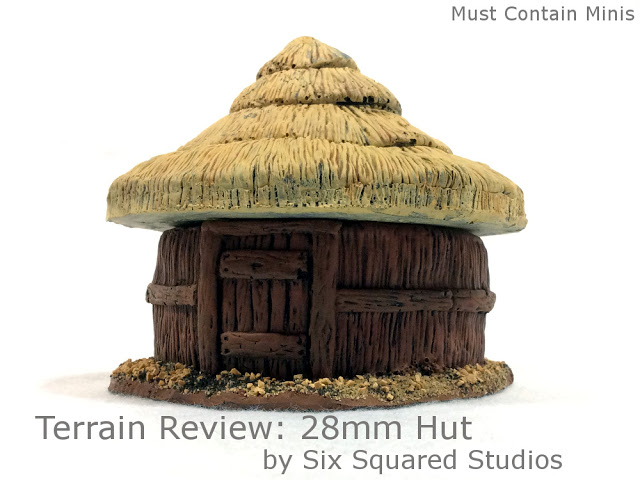 In terms of value, this product is great. It is a nice piece that runs for $6.99 Canadian (Roughly $5.50 US for my American readers). In the interest of full disclosure, I buy my Six Squared Studios products from local conventions, so I do not pay shipping. At my last convention, the guys from Six Squared slipped this hut into a larger purchase of mine as a sample for the website.

Six Squared Studios 28mm Round Primitive Hut.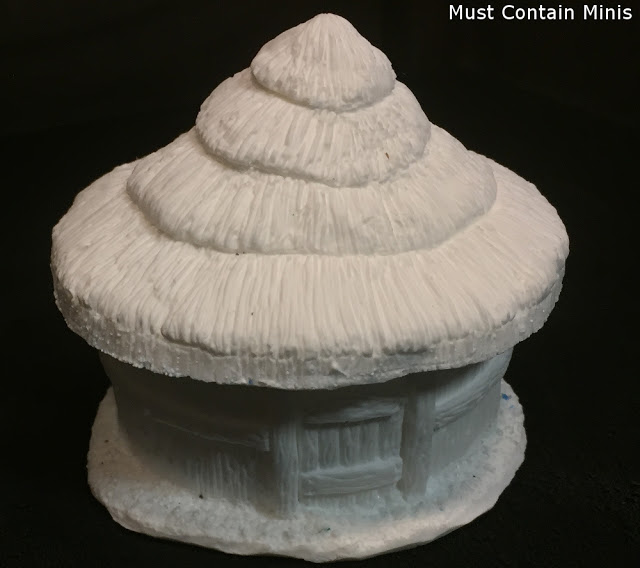 A look at the unpainted piece with the two parts put together.
The cast is fairly nice and has good details. There are some minor imperfections in the form of small holes on parts of the model. Zoom in close to the pictures and you might notice them (I barely noticed them until I was painting the model). These imperfections do not interfere with my enjoyment of the model. Overall, the model looks really nice when painted.

My painted hut.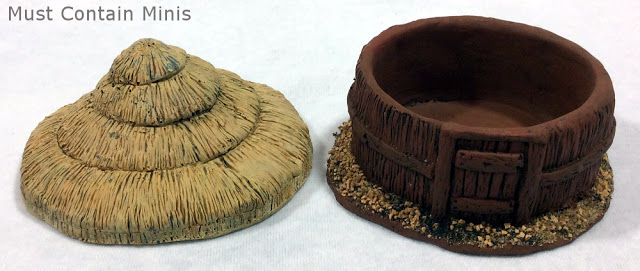 It looks nice and has room for models inside. Being able to place miniatures inside structures is important to me and something that I look for when buying Terrain.
In a pinch, that the roof could even be used as a mound of hay for a field or country lawn.
The first thought that came into my mind when Six Squared Studios gave me this hut was, "I wonder how this will fit in with the Conan Board Game." The answer is that it is certainly passable.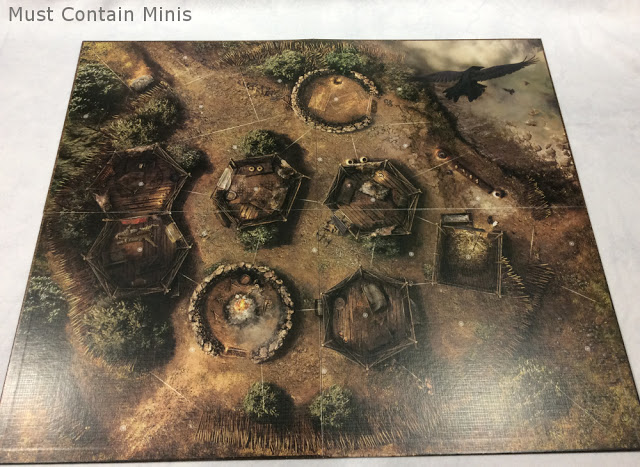 The Conan gaming board. Notice that they have eight nice hut structures.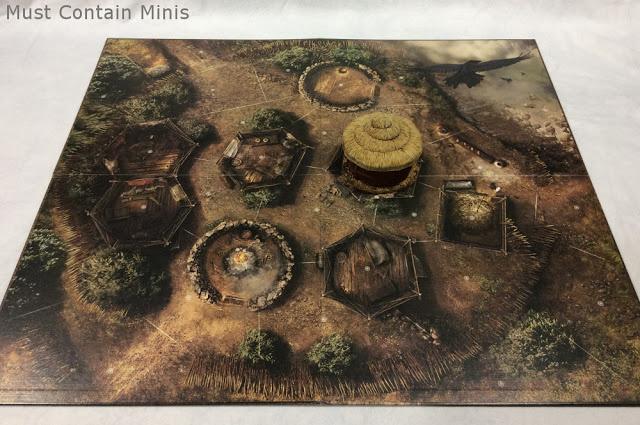 Here I place a physical hut on one of the printed huts. The base is a little smaller, but it is not off by much.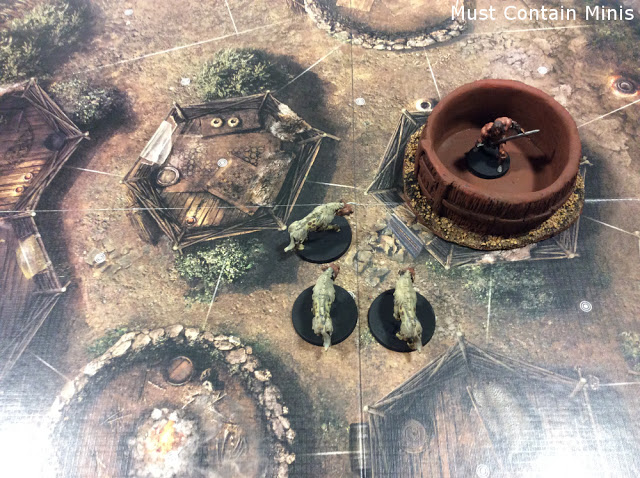 Conan in a hut with some hyenas closing in on him.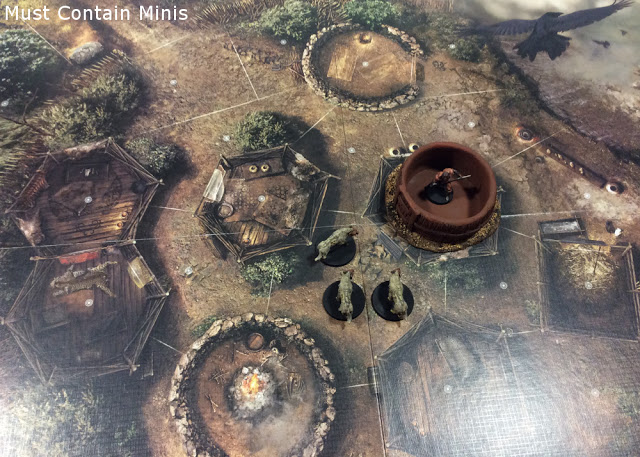 The same shot from a little further away.

Conan miniatures around the hut for scale comparison purposes.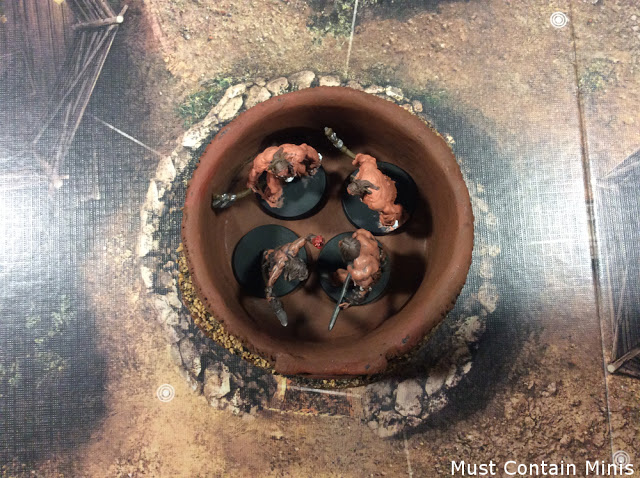 The four figures fit comfortably inside the hut. If you shift them around, five miniatures will fit.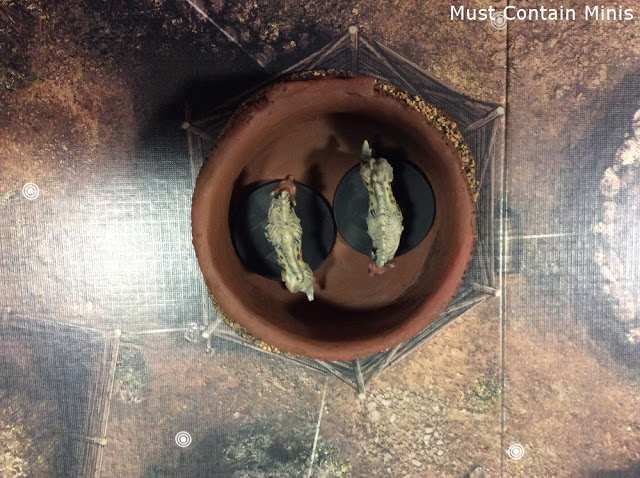 Because the hyenas have larger bases, only two of them fit comfortably in the hut. Room for three hyenas plus Conan (and maybe another figure) would have been optimal for this board game. Still, it is close enough to be serviceable.
While the sizing isn't perfect for Conan, it certainly is serviceable. With these huts, one could fill this game board with 3D terrain for just $56 Canadian (roughly $44 American). Not bad at all.
Six Squared Studios recommends these huts for primitive or fantasy based settings. They even suggest that they would make great huts for Orcs and Goblins. I think that they are right and I could see this piece working on various tables for Specific Board Games (Conan), Wargames and RPGs alike.
I will use my hut for Frostgrave: Chost Archipelago and am thinking of using it for Blood & Plunder too. Below is a series of pictures of the hut on a Cigar Box Battle Mat.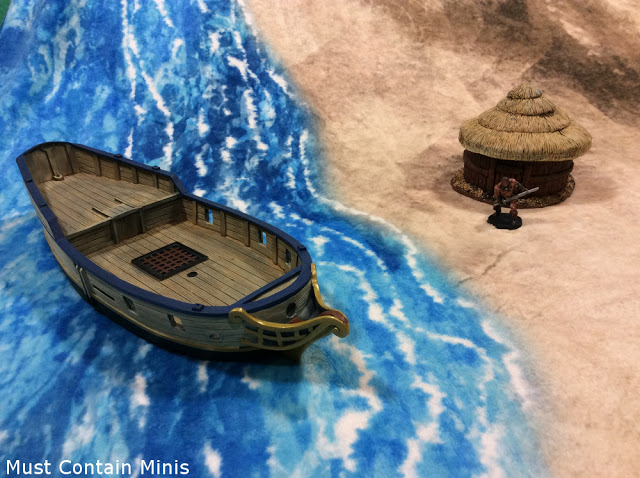 Conan in front of the hut with a ship near.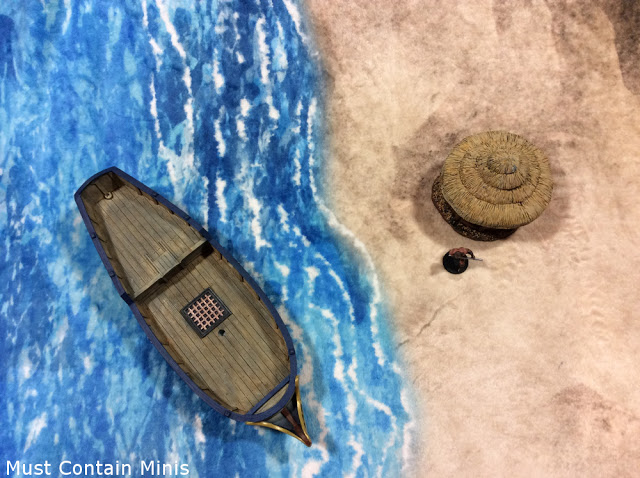 An aerial photo of the same thing.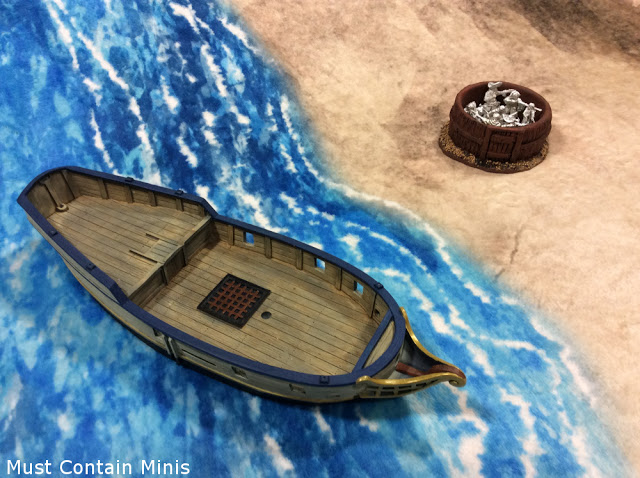 The hut filled with Blood & Plunder Miniatures.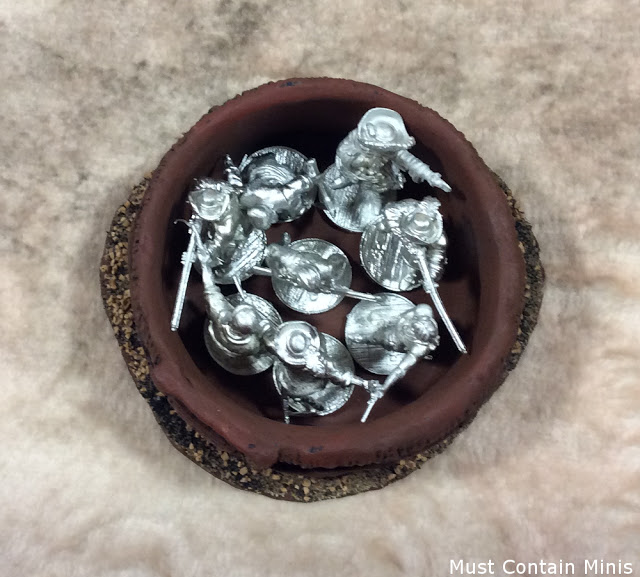 For those wondering, the hut comfortably holds 8 Blood & Plunder Miniatures.
Overall, this is a very nice product at a great price. It paints up well and is extremely affordable. If you see the guys from Six Squared Studios at a convention, be sure to stop by and check out their products. For a budget minded gamer, these guys are absolutely great!
Other Six Squared Studio Products that I reviewed on Must Contain Minis include their…
Until next time, Happy Gaming Everyone!!!
Discloser: Six Squared Studios provided Must Contain Minis with this hut for Review Purposes.
Must Contain Minis has a sales affiliate relationship with DriveThruRPG and the Wargame Vault. If you make a purchase from either of those sites after using one of the links on this site, a portion of the sales goes to supporting Must Contain Minis.