Nick Eyre of North Star Military Figures sent Must Contain Minis four official Chilopendra Miniatures (from Frostgrave) and a Centipede Demon for the upcoming Hotlead Convention. These pieces will be act as my "boss" figures on my Frostgrave table at the convention.
Jeremy Cada (of Forbes Hobbies) helped me out by doing some commission painting. When I got the models back, he let me know that they still need to be based up to match my other models; however, they may stay as they are because I am facing a time crunch with the event. I have so much left to get ready for the table.
Personally, I think they look fantastic – and Jeremy painted these up quickly. They are going to make great enemies for the players at Hotlead. The players may be able to stop Tiszirain from being summoned, but I hope he hits the table.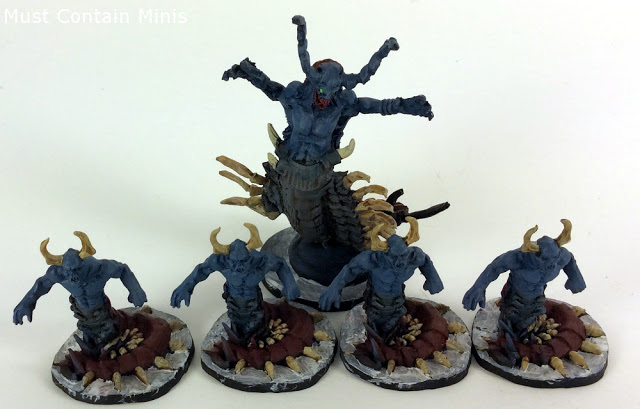 In the front row are four Chilopendra Demons and in the back, a Centipede Demon that I will use as Tiszirain. All of these Demons are found in Forgotten Pacts.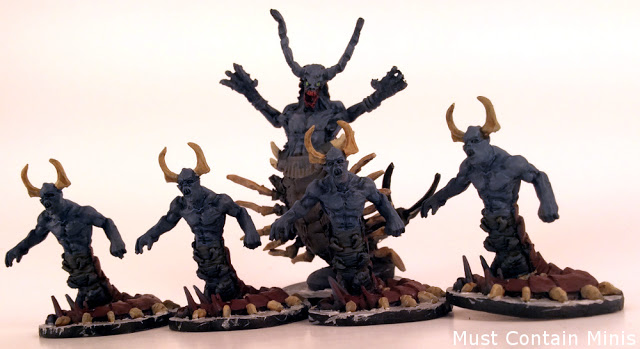 These were Painted by Jeremy Cada of Forbes Hobbies. Thanks for painting these up – they look great!!!
There is no Official Tiszirain Model yet, but this Centipede Demon is going to make a great Proxy figure. The model itself came as four pieces and needed a little bit of "Green Stuff" to assemble. One also has to be careful with the centipede claws as I had trouble with them being a little brittle. That said, the model looks great when it is built and painted up. Hopefully the players find him very intimidating. 🙂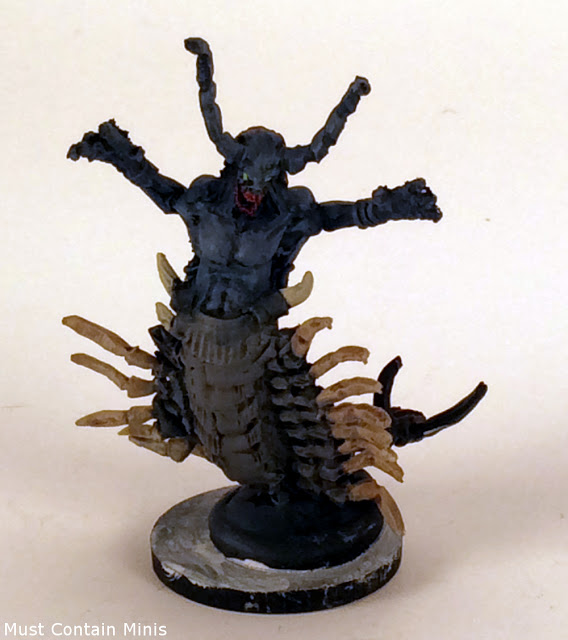 There was some flashing around the centipede claws that Jeremy cleaned up but this is a great looking model. Be careful with the claws as I had to do some repair work and lost one of them before Jeremy got the model.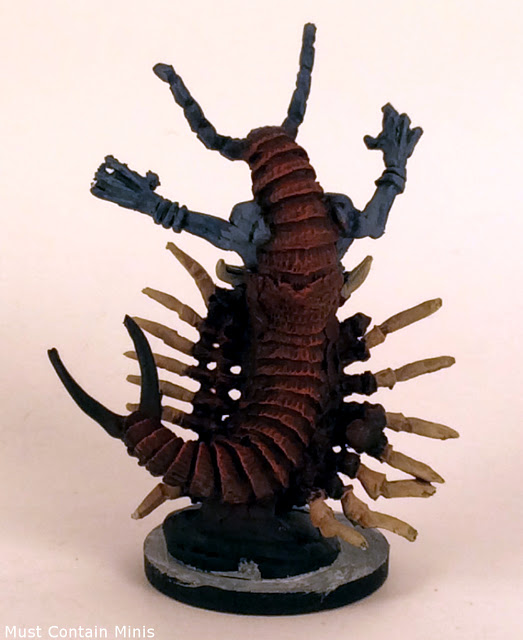 The miniature itself looks great. Check out the back of this figure. Nice Job Jeremy!!!
These miniatures look great and I can't wait to get them on the table. I would like to thank again Jeremy Cada for painting them up and Nick Eyre from North Star Military Figures for sending them.
Until next time, Happy Gaming Everyone!!!