It has been a long time since I last went to a gaming convention. In fact, it was 2019 when I last went to an event. Well, I am at it again! This Sunday (August 21) I will be going to Ragnarok 2022 at the Double Tree by Hilton in Kitchener, Ontario, Canada.
Although the pictures in this post are from the event in 2019, I am talking about this coming convention in 2022. This pictures come to me courteously of the staff of Ragnarok. Thank you goes out to them for allowing me to use their pictures.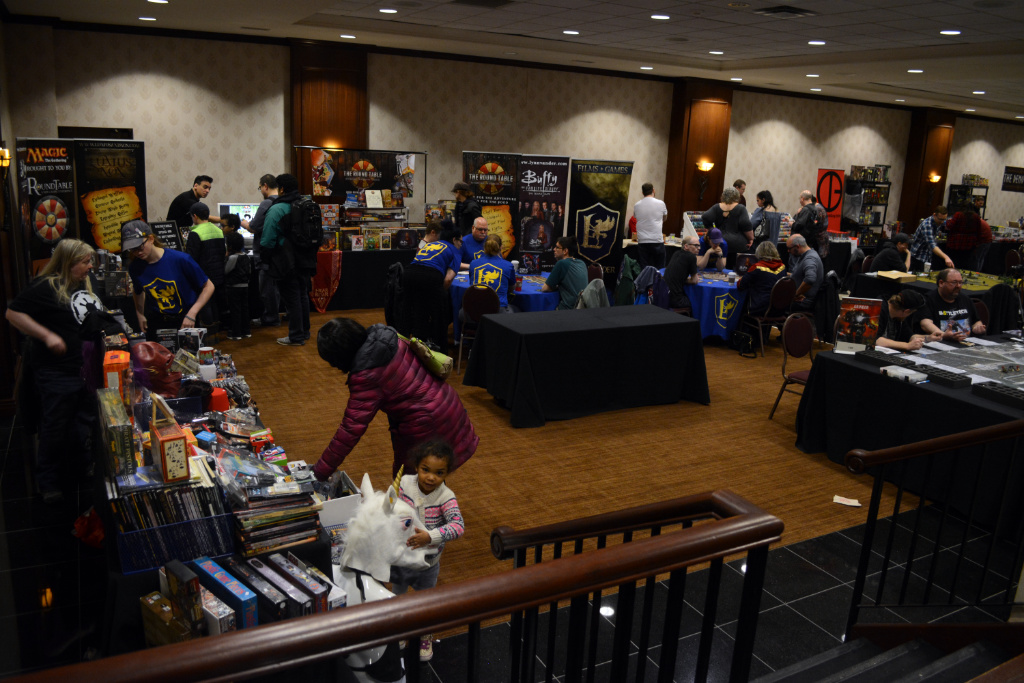 This event runs on both Saturday, August 20 and Sunday, August 21 and the doors open at 8:30am. For me, the advertised highlights at the event are the miniatures games. I hope to get pictures of what I can of those for this website.
For Me The Highlights are the Miniatures Games and People
When looking at the website, I liked seeing demo games listed of Carniverse and The Walking Dead. There also happens to be a large tournament for the Middle Earth Strategy Battle Game and a Battletech Grinder event too.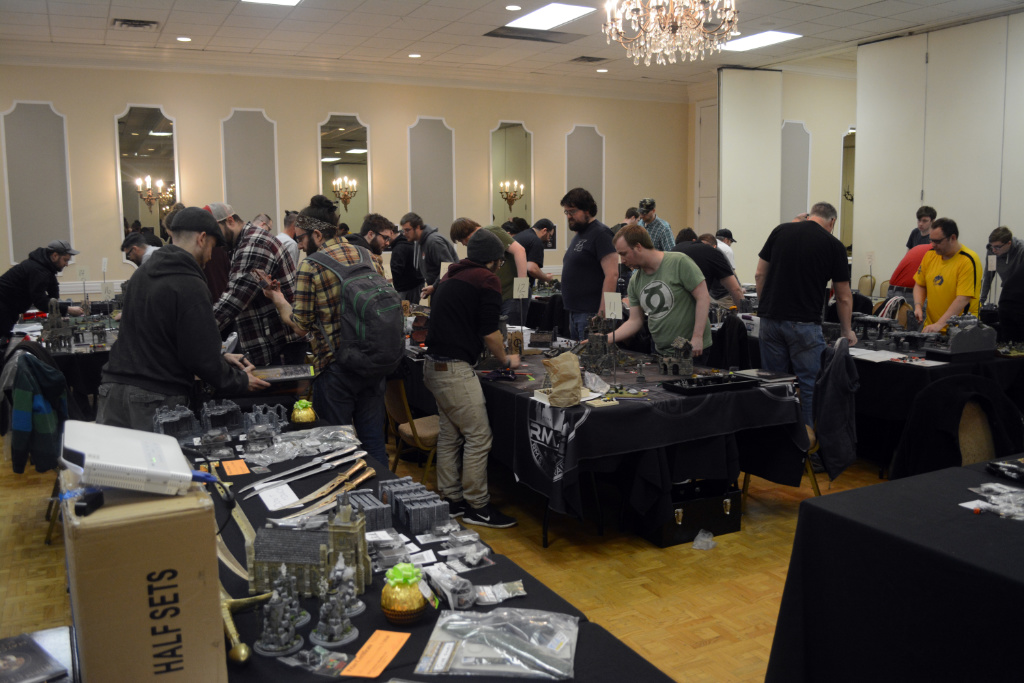 I've participated in a number of Battletech Grinder miniatures games in the past. Those are always fun and it is nice to see it on the list of events for 2022.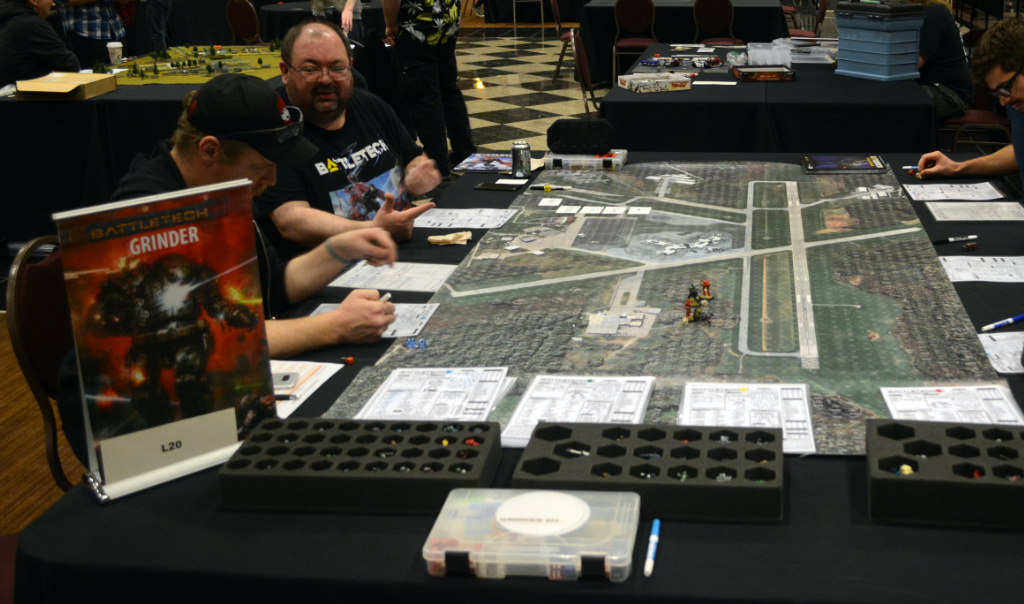 As I mentioned earlier, I am going to this gaming convention as a social outlet and to take pictures for Must Contain Minis. My goal is not to play games, but who knows what may happen?
While I go for the miniatures and people, Ragnarok is about more than miniatures games.
It has way more to offer to people interested in RPGs and/or Board Games. They have a vast Board Games library that you can sign games out from and play. Also, there are currently 26 different RPG sessions listing in their events list.
If you are into either RPGs or Board Games and are in the Kitchener (Ontario, Canada) area, you might want to consider coming to this event.
Board Games
Look at those shelves below. That is just part of the collection of games that they own. You can sign those out for this event. If the game is on a special list of giveaways, you could even win the honour of taking the game home after Ragnarok. How cool is that!?

Here is a list of the games they have available for sign out.
On top of plenty of space for gaming and racks full of board games, they also have plenty of RPG experiences on offer.
The Role Playing Games
On the Ragnarok website, you will find that there are many RPG game sessions running at the convention.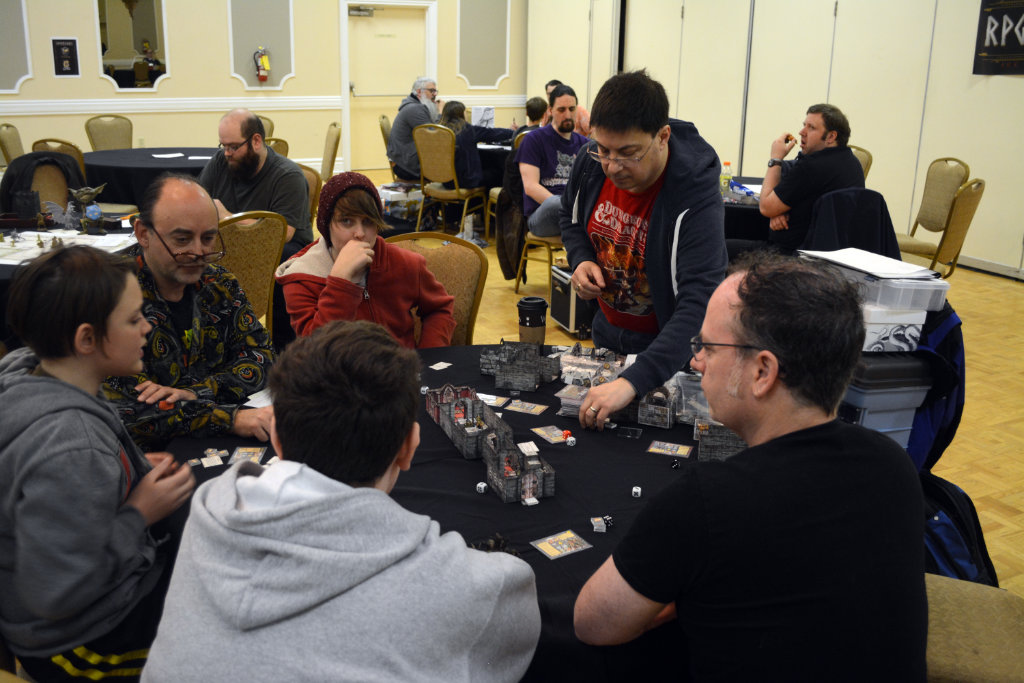 Although I don't see Darkfast Dungeons in this year's line up, I had a lot of fun with this game. There are plenty of other options for those into RPGs. I see Dungeons and Dragons, Cyberpunk Red, Star Trek RPG and more.
A Couple of More Pictures of Ragnarok 2019
When I was going through the pictures that Ragnarok gave me access to, I found one of me. I figured I would share it here quickly.
Back in 2019, I ran a Frostgrave Demo table. That is me on the left and Carl on the right. If you are curious on how the demo went with Carl, here is a report.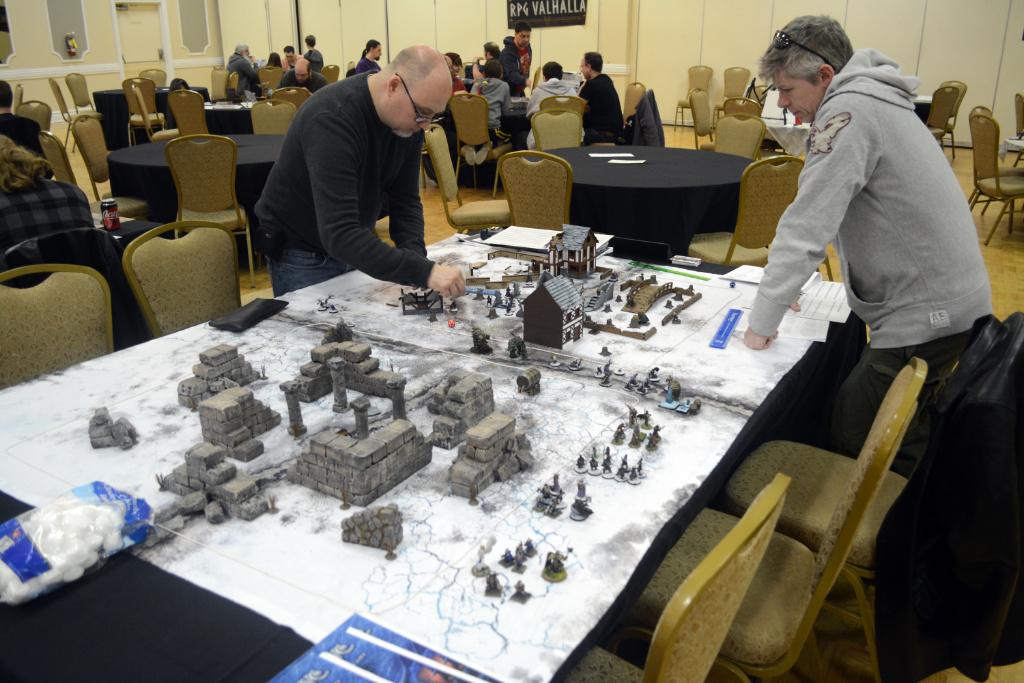 Its nice to see various miniatures games getting played out in public. It lets people know that there are more options to our hobby than just Warhammer. Here is another group of my friends that made it into the convention pictures from 2019.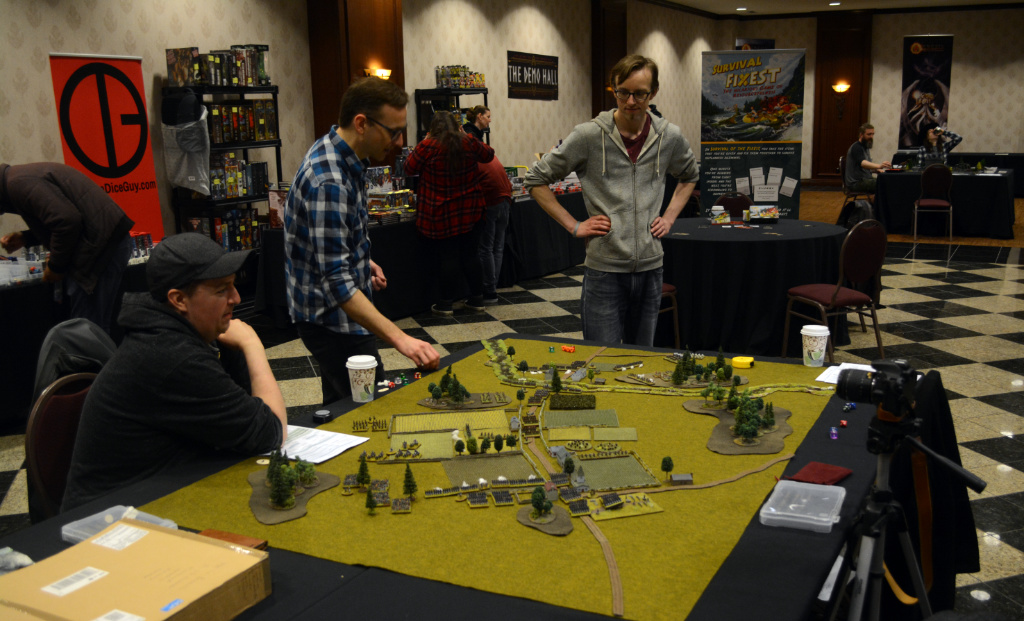 Ragnarok 2019 was a lot of fun. It could not run in 2020 or 2021 due to the COVID pandemic. Now that it is 2022, I am excited for it being my first gaming convention since the shut downs.
It is also nice that the event is close to home for me. I don't have to travel for hours to get here!
Wrapping it up…
Thank you for joining me at my quick look at Ragnarok 2022. This runs August 20 and 21st of 2022. If you haven't taken a look at it and you are in the area give the website a quick look. You can buy tickets online ahead of time, but you can also buy them at the door. The bonus for buying online is that you can pre-book what games you play online before you get there. There is no additional cost for that.
If you are reading this and are interested in the event, hopefully you saw it before Saturday or Sunday. I know I didn't leave much time with this post.
I will be there on the Sunday. Feel free to say "hi" to me if you see me. My name is Jacob.
Finally, if you want to know what is going on in Ontario for gaming, I host the Ontario Miniature Gaming Conventions Webpage here on this site.
Until next time, Happy Gaming Everyone!!!