The miniatures by Para Bellum Games keep getting better and better and when I hear about their new releases, I get excited.
Recently, the company previewed their new 2 Player Starter Set for Conquest: First Blood and their Bone Golems for the Old Dominion. Both these offerings look so cool.
No matter if you play Conquest: The Last Argument of Kings, or Conquest: First Blood, you can use these minis for either system.
Now, let's take a quick look at the preview images they sent.
The New Conquest First Blood Two Player Starter Set
Check this out. It went instantly onto my wishlist. It looks so neat. It features the the W'adrhŭn (who are the powerful Orc equivalents in Conquest) and the Old Dominion (which is the brand new Undead faction in the game). Looks like a good amount of content that will get you right in on the Skirmish Game.
Here is a bigger image so you can get a better look at the preview.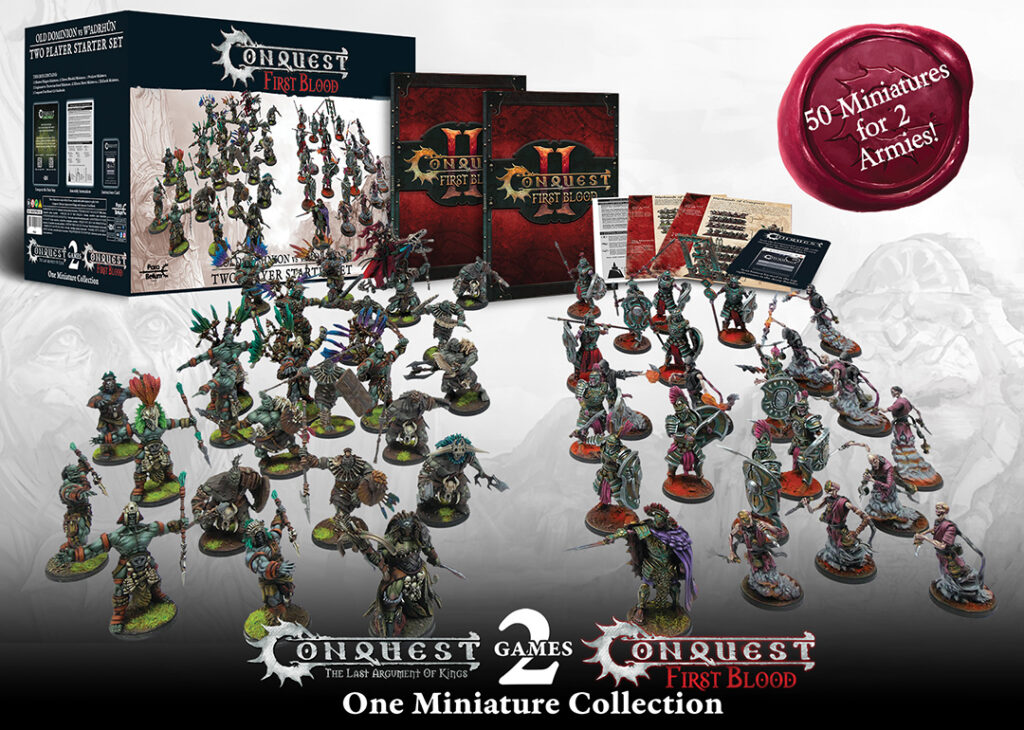 If you plan to go to GenCon, Para Bellum Plan to be there to demo this game. The release of the product to the general market will happen after GenCon.
This box is so new, it is not up for pre-order yet, but when it is, you should be able to find it on Para-Bellum's E-Shop [Affiliate Link].
The Bone Golems
These miniatures look really incredible. Para Bellum drew me in with these guys the first time I saw an image of them. I really hope to get my hands on them in the future. Check this out!!!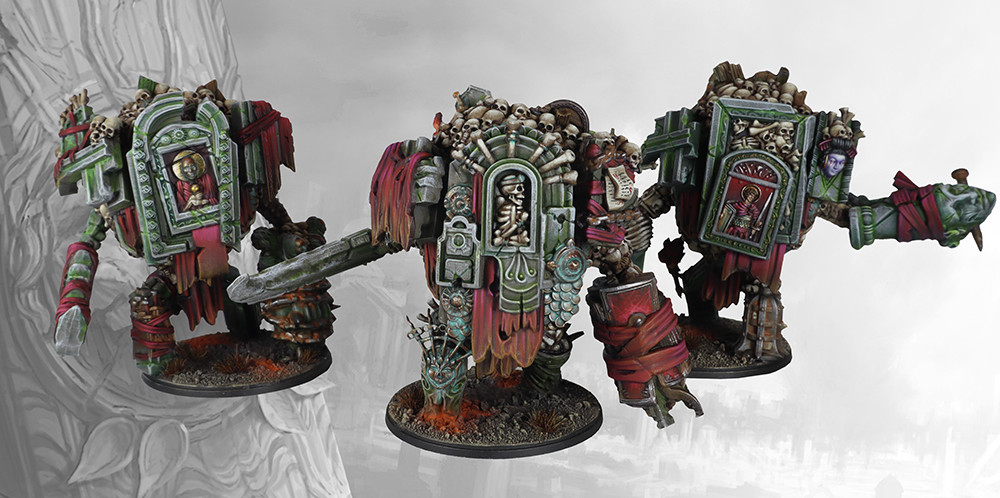 For those who prefer looking at artwork, here we have a figure beside one of these Golems. I imagine that these will be fairly sizable miniatures.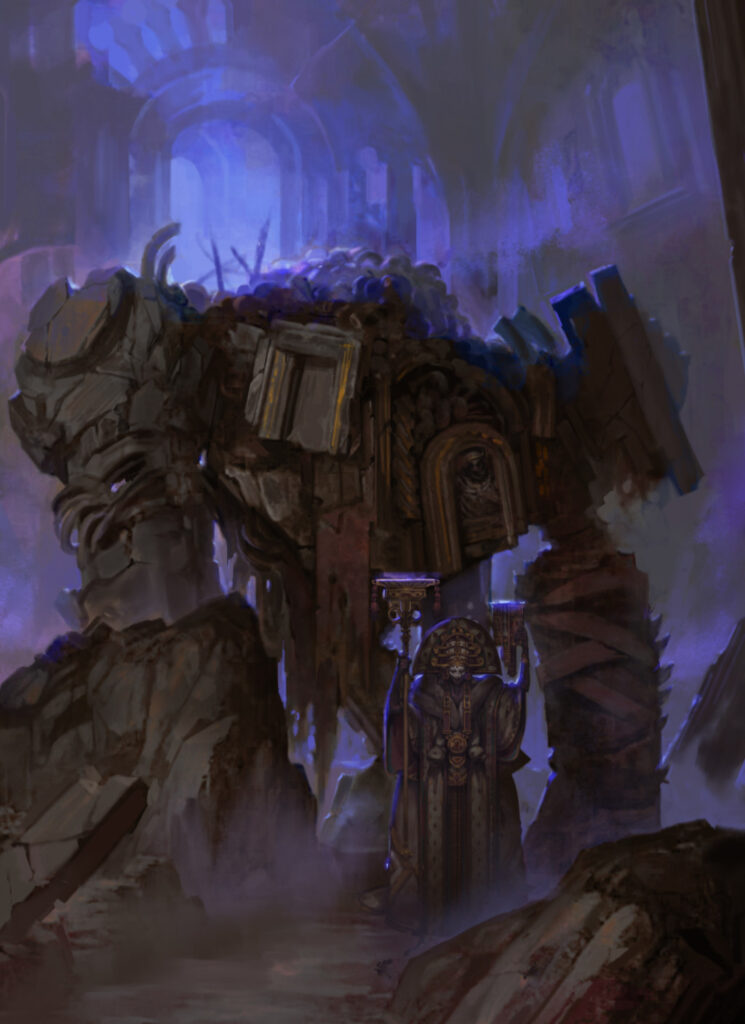 Finally, here is the box art and they are up now on Para-Bellum's E-Shop [Affiliate Link] for Pre-Order. If you use the code "MCM" with them, you can save 10% off of your first purchase from them.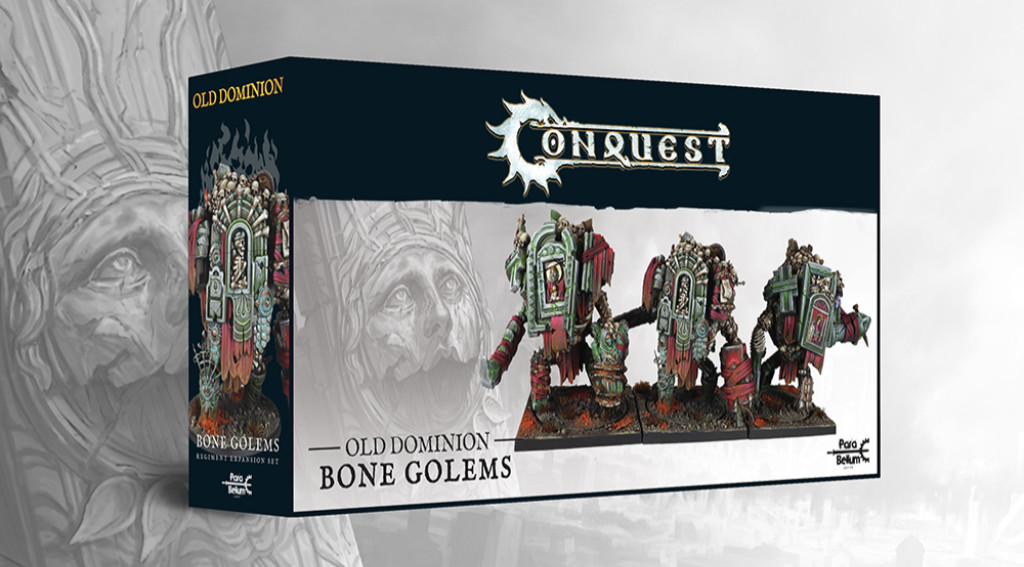 Other Places to Order These Products
Buying direct from the manufacturer is a good way to support a gaming system. Buying from a local store (or your favourite online retailer) is also another great way to support the game.
If you don't already have a favourite, or just like buying from Wayland Games [Affiliate Link], both of these products are currently up on their site for pre-order. To find it, go to "Pre-Orders" and in the drop down menu under "Latest Pre-Orders" you will see "Conquest." Click on that to find all of the latest Conquest Pre-Order items.
Wrapping it up…
Hopefully you enjoyed today's quick post looking at some news of upcoming products from Para Bellum Games. I am not sure about you, but I am excited.
Until next time, Happy Gaming Everyone!!!