The folks at Firelock Games have been busy readying up some new games at great prices. If you head to their website now, you will find three 28mm gaming options coming in at $99 each for two player starter bundles.
In today's post, I am going to draw your attention to these collections and give you links to them too.
Now, let's take a look at their three starter bundles currently available for $99 each.
The Blood & Valor Bundle
First up, is their Blood & Valor miniatures game with a two player starter bundle. This bundle is just $99 and comes with dice, figures and the rules. On top of that, they even tossed in some MDF bases that they did not show in the picture. Basically, all you need to get into the game.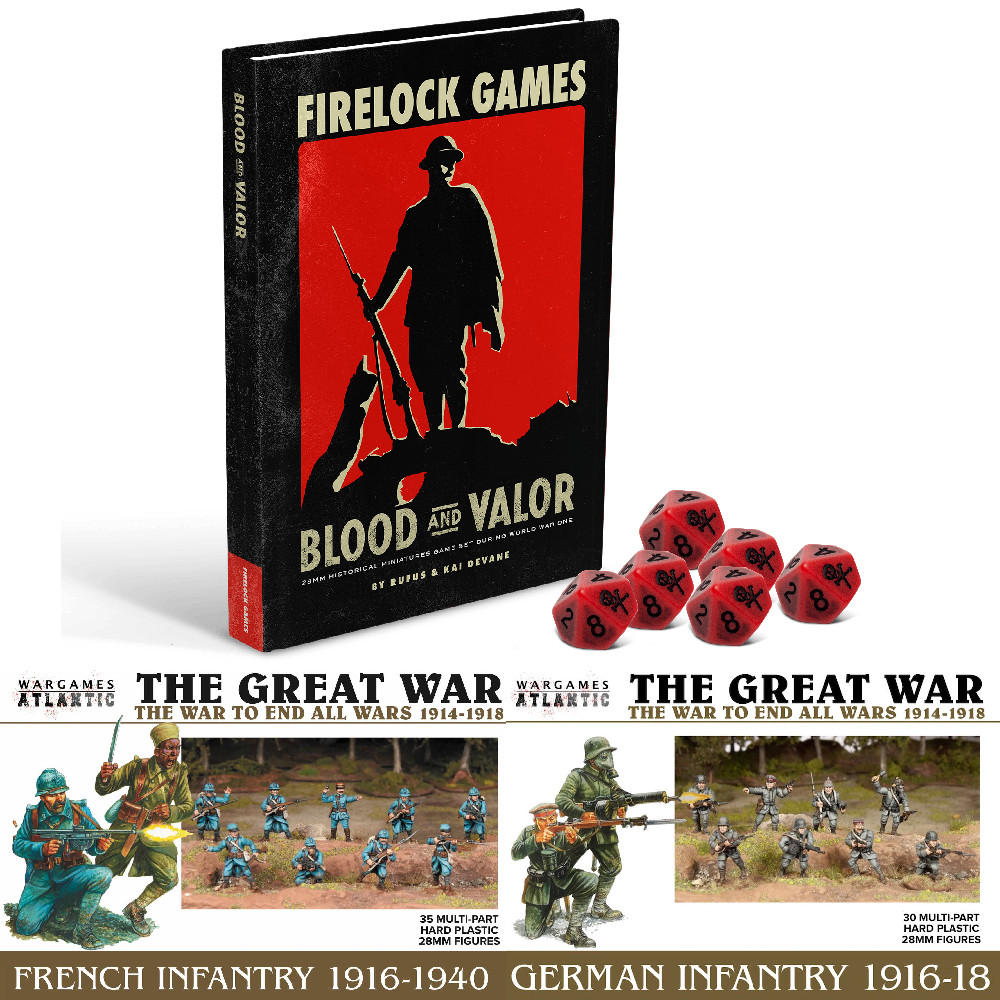 If you are interested in this deal, check out its product page. Personally, I love miniatures by Wargames Atlantic and enjoyed the Blood & Valor rules so much that I bought the physical book after buying the PDF set first.
Right or wrong, I have this bundle on order right now even though I already own the rules and both boxes of these miniatures sitting in my collection not yet assembled.
Moving along, we have Firelock Game's latest Starter Bundles for a game now on pre-order. Let's check out the deals of Blood & Steel.
Blood & Steel Bundles
Firelock Games has been adapting their core ruleset to Blood & Plunder and Blood & Valor to fit the Victorian Age (1837 to 1901). This will be available soon and is up on pre-order now on the Firelock Games website. You can buy just the book (in electronic or physical formats) or the miniatures too.
On top of that, they also have bundles where you get the book, two boxes of miniatures and bases for just $99. Nice!
You can get this deal in one of two separate sets focusing on different conflicts. One bundle covers the American Civil War while the other covers the Anglo-Zulu War.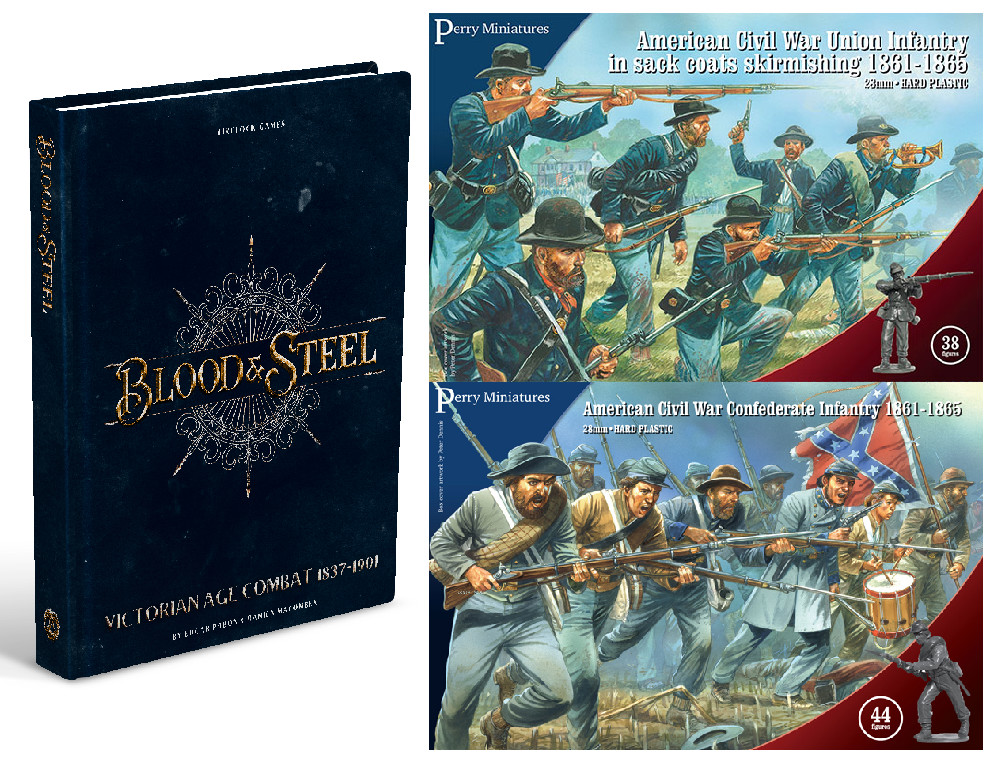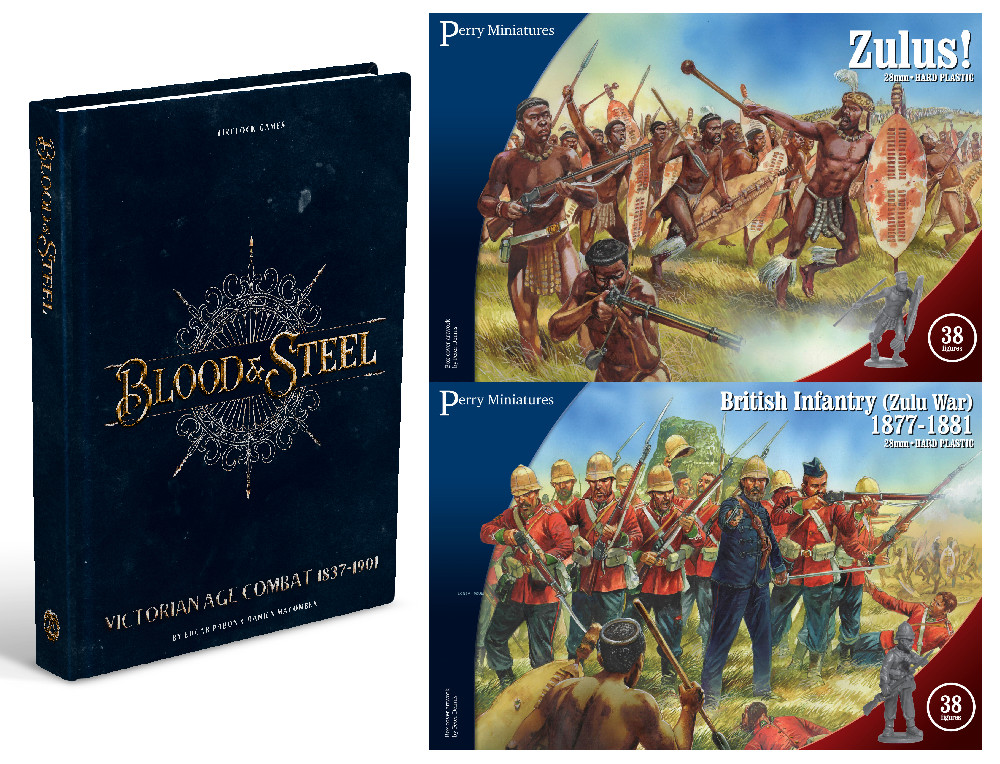 If either of these interest you, check out the Blood & Steel section of Firelock Games' Webstore.
Personally, the American Civil War interest me more than the Zulu War set. That said, the rules will also cover the following conflicts in addition to the Civil War and Anglo-Zulu War.
2nd Seminole War (United States & Seminoles)
Mexican American War (United States & Mexico)
2nd Taranaki War (Great Britain & Māori)
Spanish American War (United States & Spain)
Wrapping it up…
The point of today's post was to share with you some deals that I found at Firelock Games. If you have been looking for an economical way to get into 28mm WW1 or 28mm Victorian Age combat, then these deals could be of interest to you.
If you haven't visited Firelock Games for a while, why not head over to their site and see what else they have on offer.
Until next time, Happy Gaming Everyone!!!