Today I wanted to write a quick post about Firelock Games.
They recently finished their latest Kickstarter for Blood & Plunder. Honestly, I expected that they would kick it back and relax for a bit now that they are done the campaign. Instead, they made two exciting announcements.
The first is that they updated their errata and now have a force builder on Easy Army. How cool is that! Check out their news page for more information on that.
The second item is that they have published a nine-page pdf e-book with new units and factions. The download is free and the new units can be made from models of their existing line. In the pdf itself, some models from one nation are painted differently to represent units from another. That is a neat way to use the Firelock Games miniatures.
Both these items are fairly exciting and the e-book about new forces particularly has my imagination going.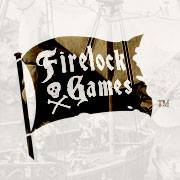 Update – August 4, 2017
Yesterday, Firelock Games started selling their main Rulebook at the Wargame Vault for a very reasonable price. If you are interested, please check it out with
this link here
. If you make a purchase through that link, a small portion of the sale will go to supporting Must Contain Minis.
Until next time, Happy Gaming Everyone!!!