Lately, my friend Robert Morris of Ullr's Table has been painting several commissions. Generally, we focus on games other than those by Games Workshop at Must Contain Minis, but today, we are going to give GW some love.
Lately, GW has been making many products that have caught my eye. This isn't the first time that I have wrote a little bit about GW and it won't be the last. Earlier, I wrote a quick post showing off some of my Chaos Cultists. Now, lets take a look at some Bloodreveavers painted by someone more talented than myself.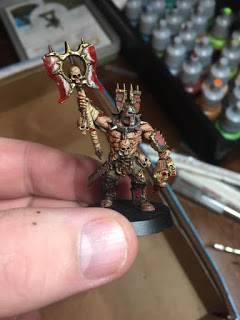 A nice job on a Bloodreaver.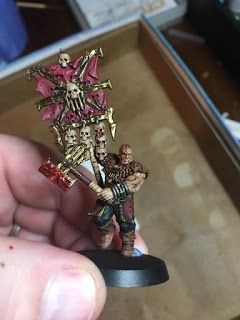 Everyone needs a flag bearer.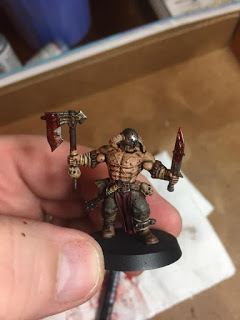 A typical Bloodreaver.
Personally, I like these figures a lot. The bloodreavers are a unit that calls out to me because they come across as evil cultists of sorts. Rob did a nice job on these miniatures and I am looking forward to seeing more as they are completed.
Until next time, Happy Gaming Everyone!!!
[amazon_link asins='B01IW4R9L8,B013QJBOGK,B01MXLRVZV,B01ASICUEW' template='ProductCarousel' store='mustcontainmi-20′ marketplace='US' link_id='328bc350-a751-11e8-9701-ed8489fad71c']