Modiphius has been busy this week announcing their new game Five Parsecs From Home. I saw this announcement on their Facebook Page.
All of the images in this post are from their Facebook Page.
Five Parsecs From Home is "a solo adventure wargame where you assemble a ragtag crew of galactic trailblazers and head out to explore the stars, pick up jobs, and every now and then — engage in some action-packed, sci-fi combat!"
You may have heard of this game before because earlier versions of it existed on DriveThruRPG. In fact, the author has written a number of gaming systems there.
My understanding is that Modiphius has taken a new edition of the rules and is setting to release it with a serious artwork upgrade in a Hardcover (and PDF) format. The preview they showed makes it look pretty interesting to me.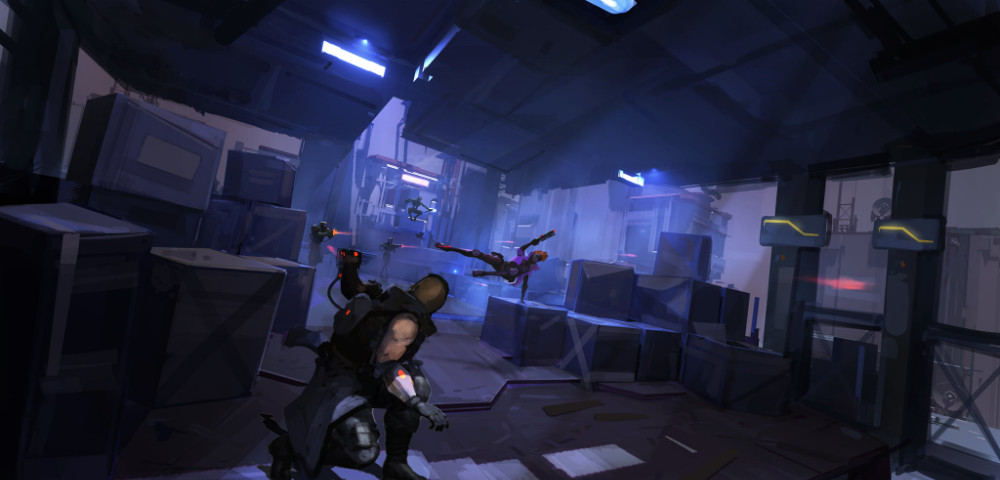 Sample Pages
In addition to showcasing some new artwork and revealing the title, Modiphius also released a couple of sample pages. You can take a quick look at them here.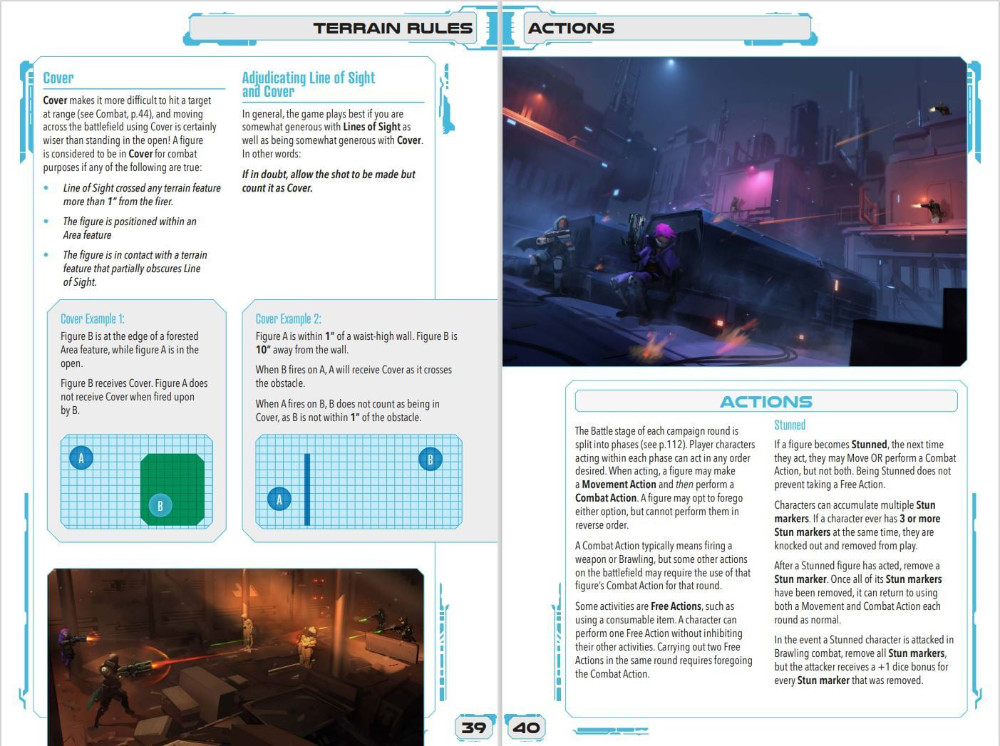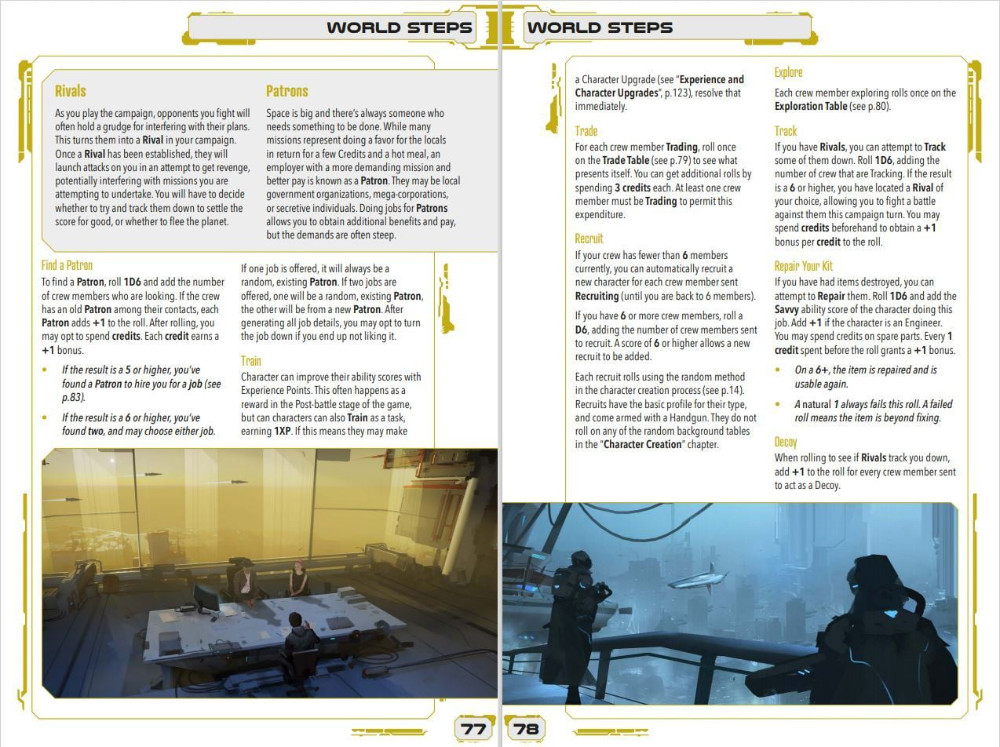 The game itself seems to be a GM-Less system that can be enjoyed solo or in a group. You earn experience as you play and you can play the game with any miniatures that you already own. I don't know the model counts yet, but it is supposed to be a small number.
The book itself will clock in at 184 pages.
Wrapping it up…
Looking at this game, I instantly wonder if it will be competition for Osprey Games' Stargave, or if they can live alongside each other. I know from my perspective, they can live together. That said, I am a collector of rules on top of being a collector of miniatures. I just like looking at different systems.
What is offered here by Modiphius looks interesting to me. If you haven't heard of it, or want to learn more, take a look at their website. If you pre-order the Hardcover book, they will send you the PDF version when you complete your order. I believe it should hit the American Market in June as it starts shipping in May.
Until next time, Happy Gaming Everyone!!!