The Hellbringer Drake by Para Bellum is an extremely sizable miniature. Ginormous actually.
In this post, I review the Hellbringer Drake for Conquest by Para Bellum Games. I expected it to be large, but I was surprised at how big it truly was. Let's skip right ahead to a scale comparison image followed by a video review and then the written review of this new product.
Special thanks goes out to Para Bellum Games for sending me this product for review. If you are interested in this model, you can use this link here and the code MCM to save 10% off your first purchase. If you do this, a small portion of the sales profit goes to MCM as commission at no extra cost to you. Now, let's get to that review.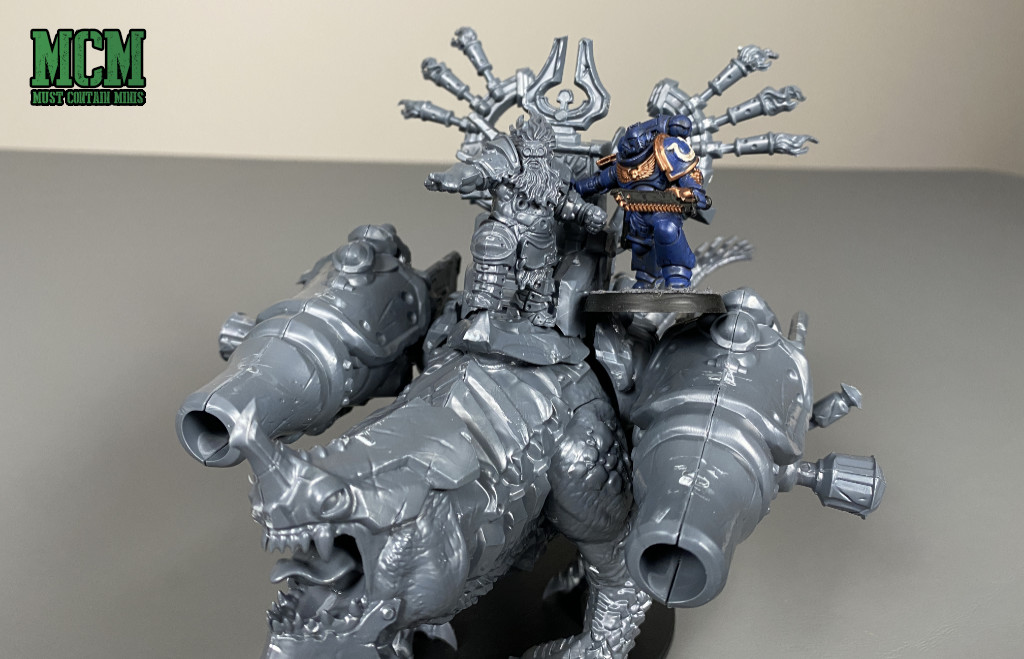 Did I mention that this model belongs to the Dweghoms of Conquest? The Dweghom are the Dwarf faction of the game and they are as large (or larger than) a Primaris Space Marine. That should give you an idea of how big this model really is.
Now, that video review.
Video Review of the Hellbringer Drake for Conquest: The Last Argument of Kings
Below is the video review that I did of this cool model. If it does not work, you can use this link here.
The Written Review of the Hellbringer Drake
For those who prefer reading and photos over video, below is my written version of the review.
Unboxing the Model – Contents and Sprues
My copy of the Hellbringer Drake was a pre-production preview sample, so mine may not have the same box art as the actual miniature available for retail. That said, I expect all the contents to be the exact same as you would get in buying the model.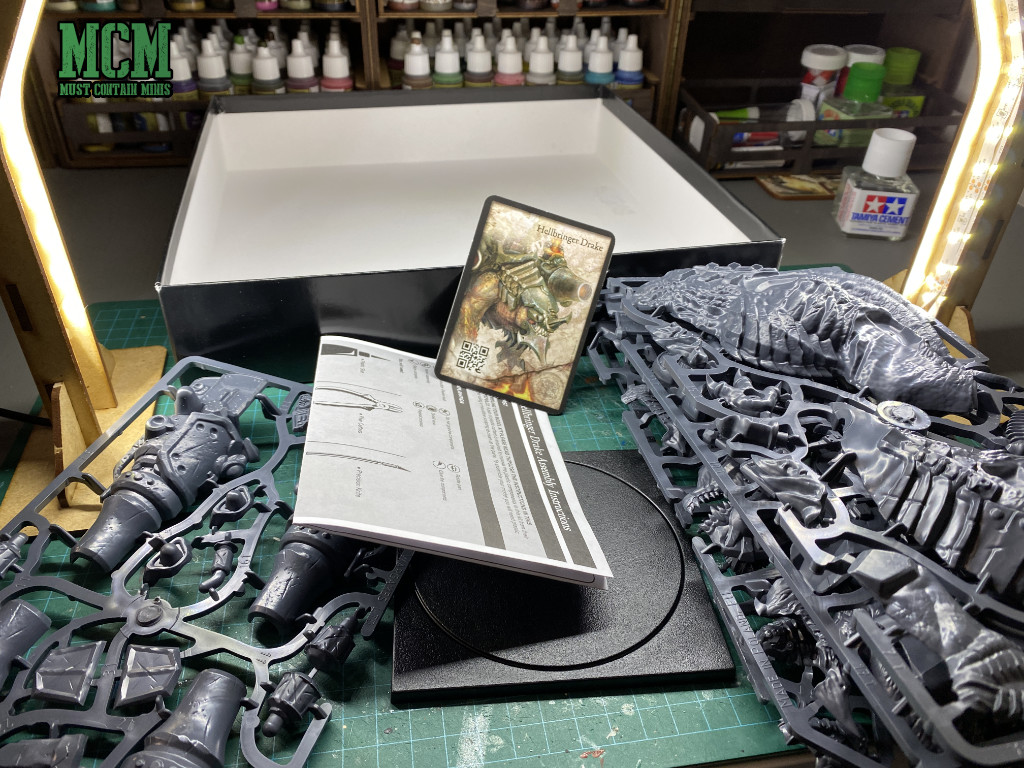 Let's take a closer look at the sprues.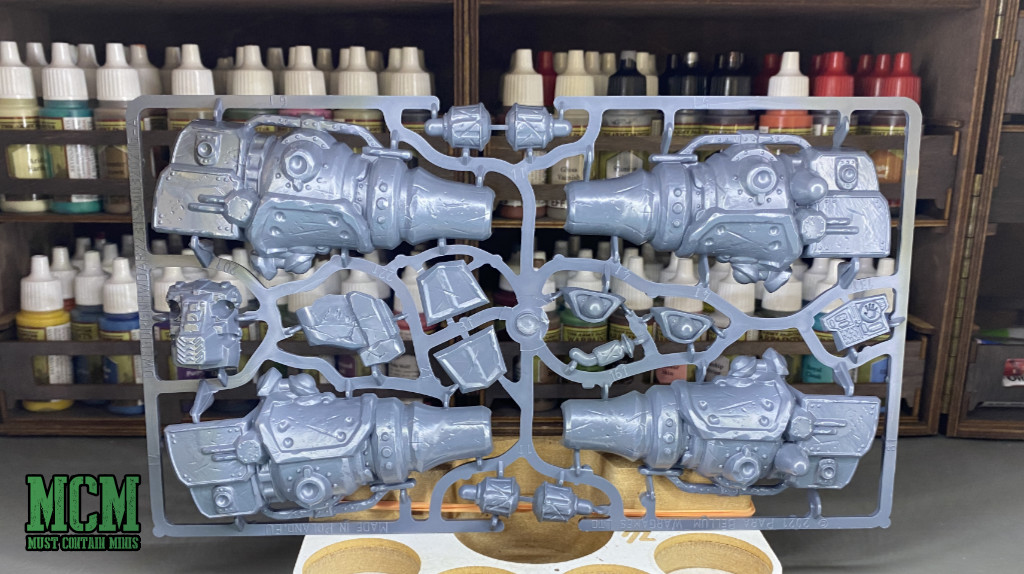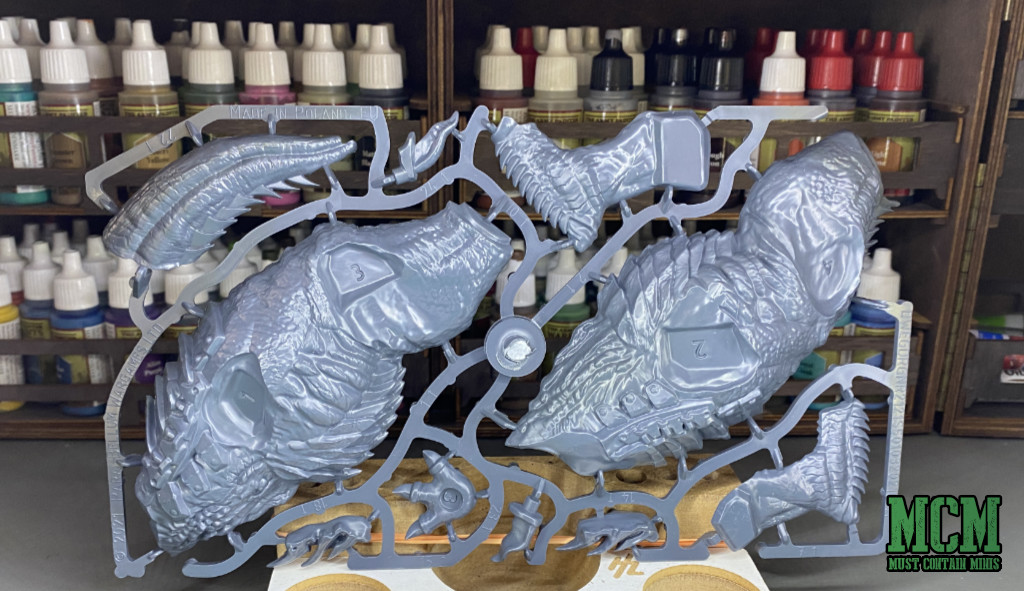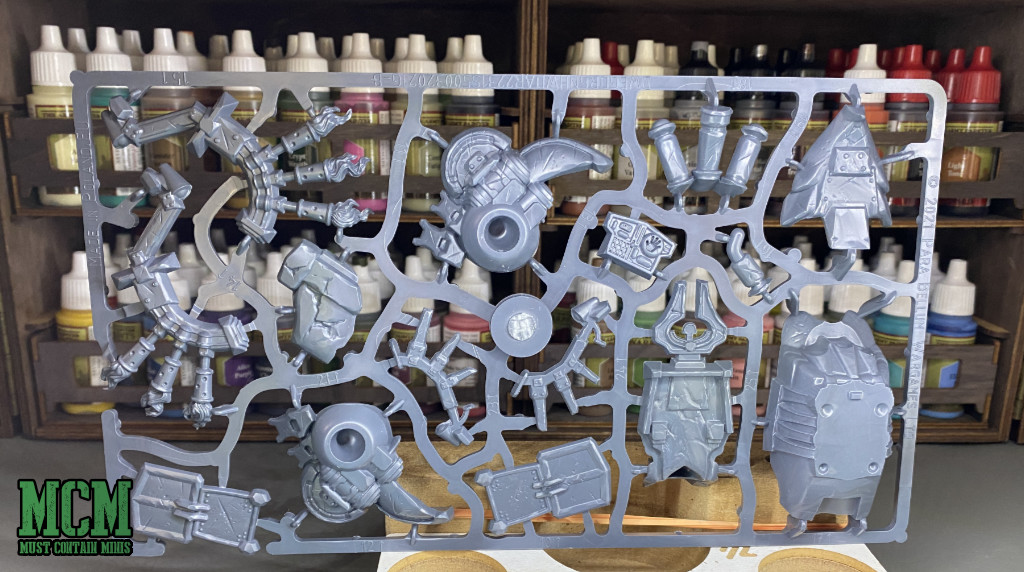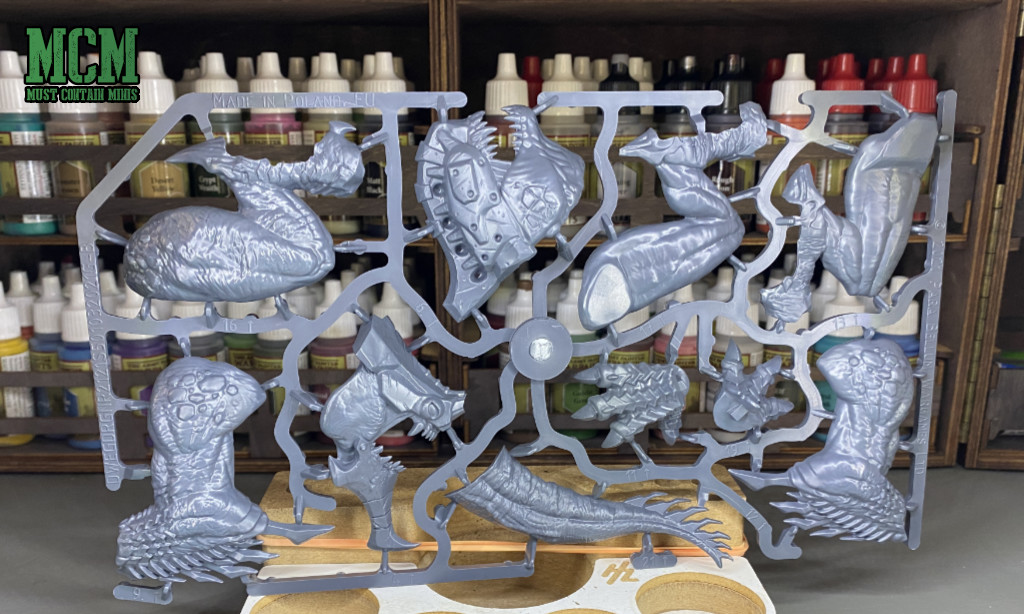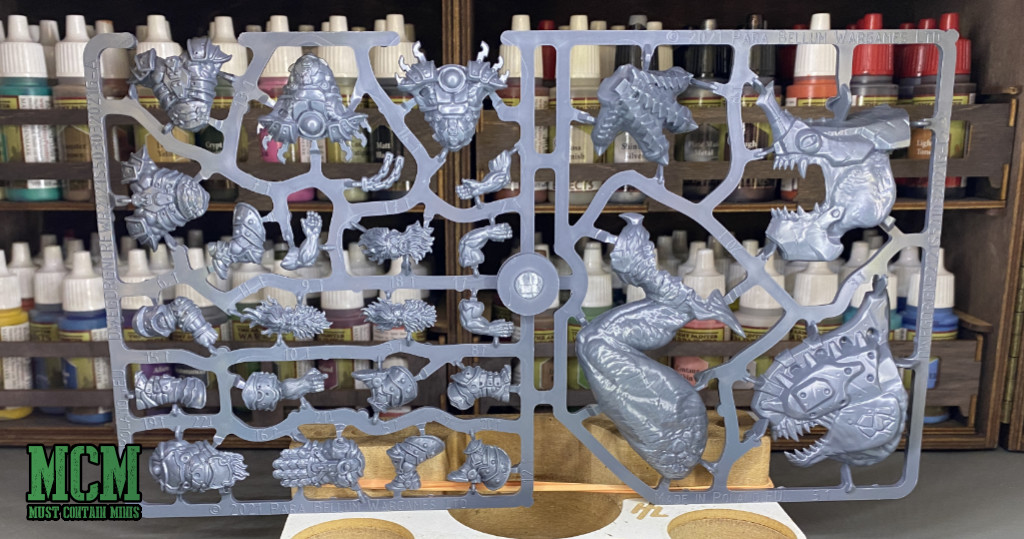 The quality of the plastic on these sprues is very high and the frames themselves are made of thick and strong plastic. Now, it's time for the build.
Building the Hellbringer Drake
Building the Hellbringer Drake was very easy, but I made two mistakes while constructing the model. more on that further below. First up, I built the model up by subparts.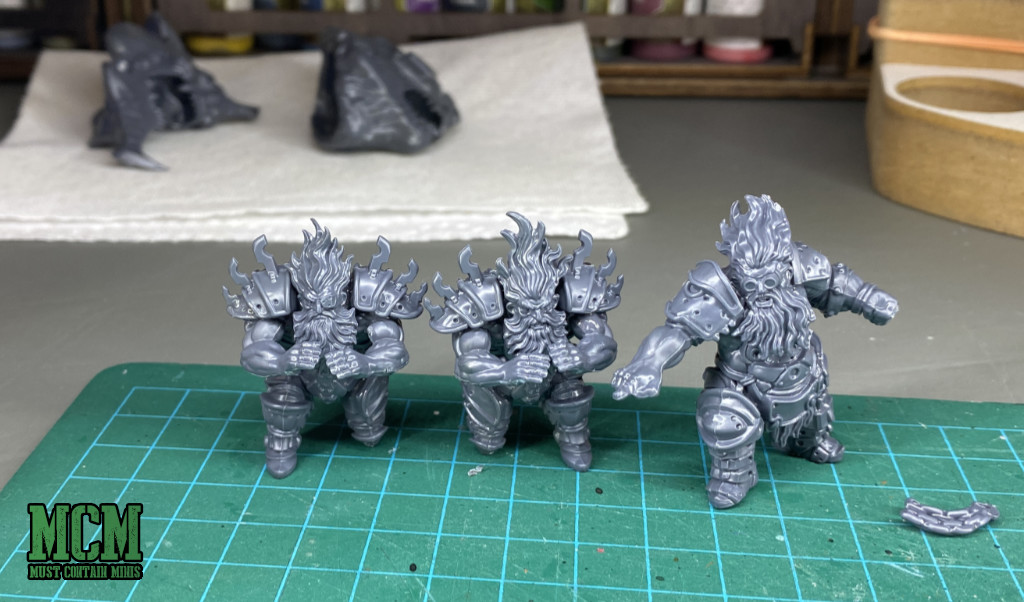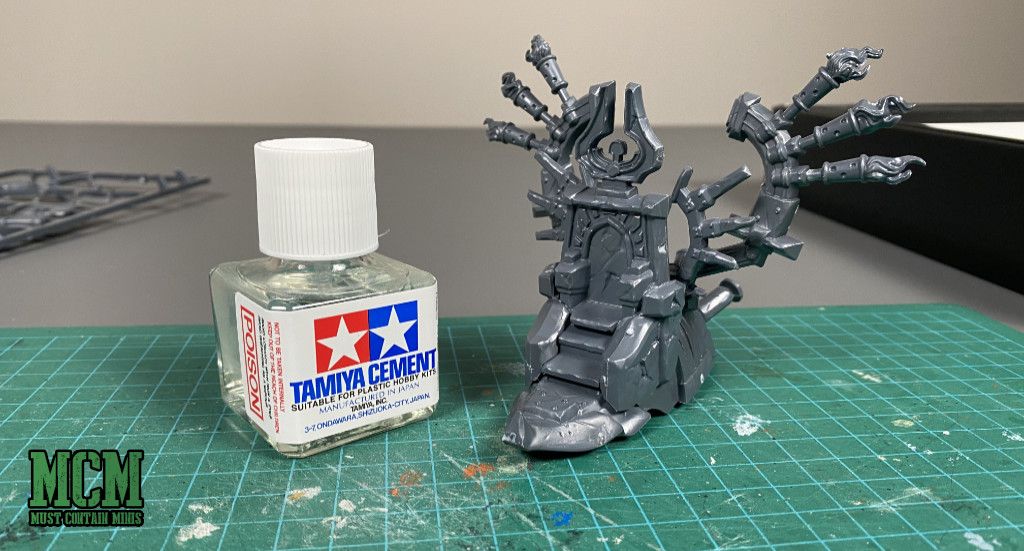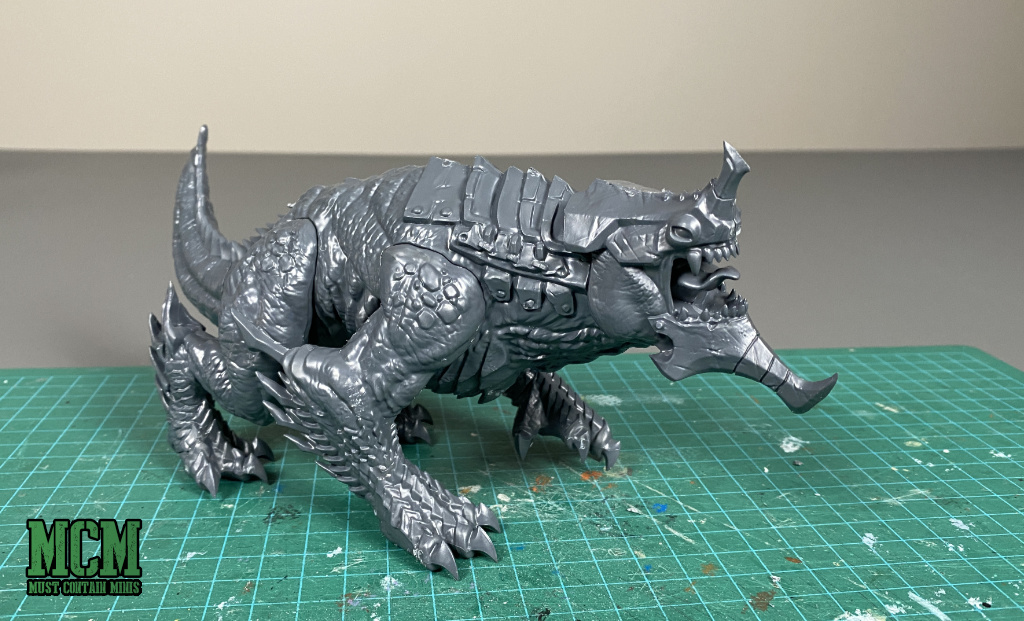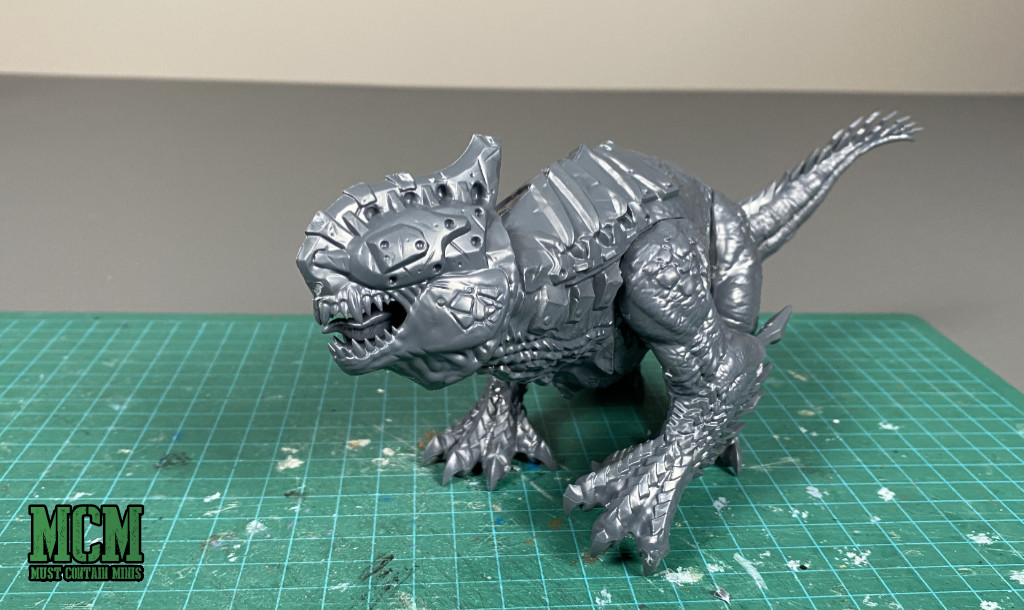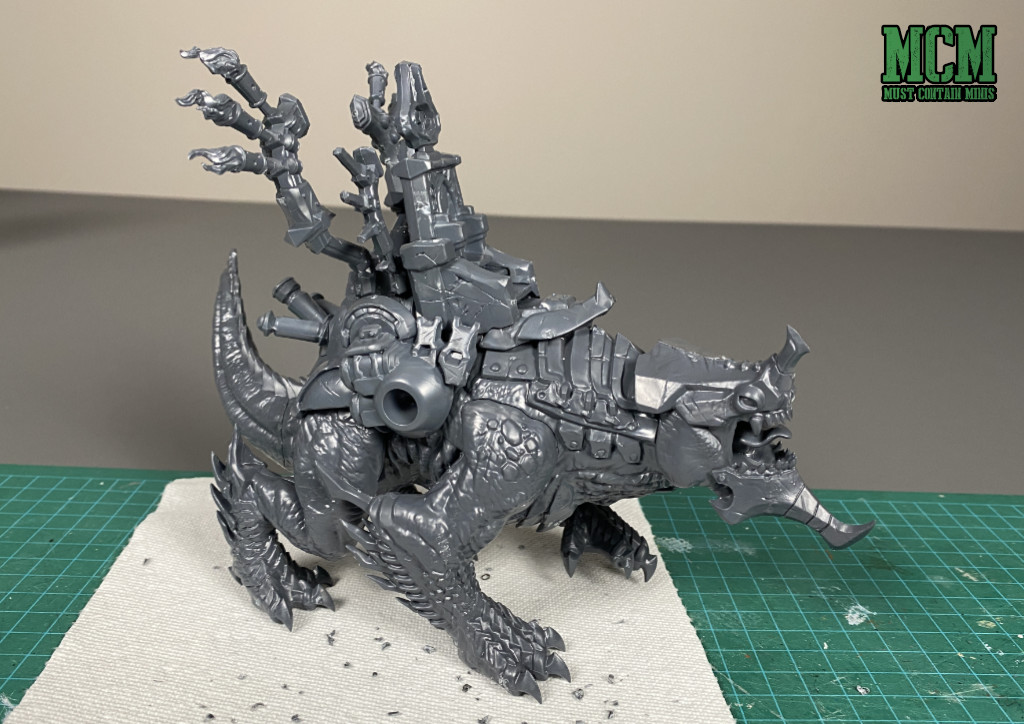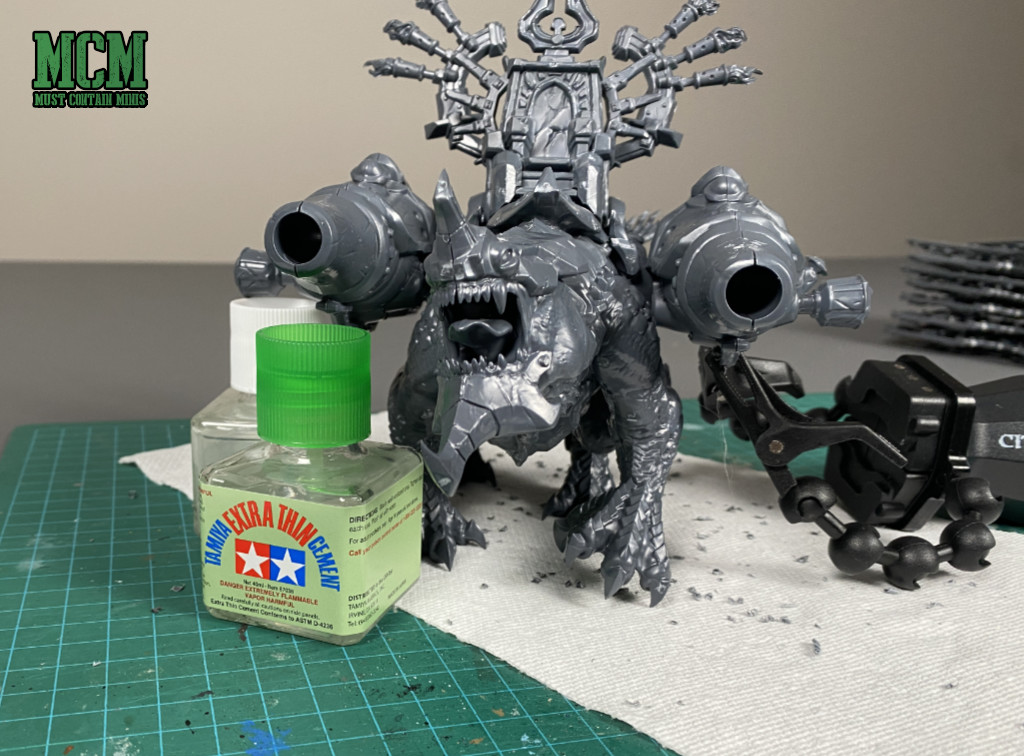 The Finished Models
I then put everything together to complete the model.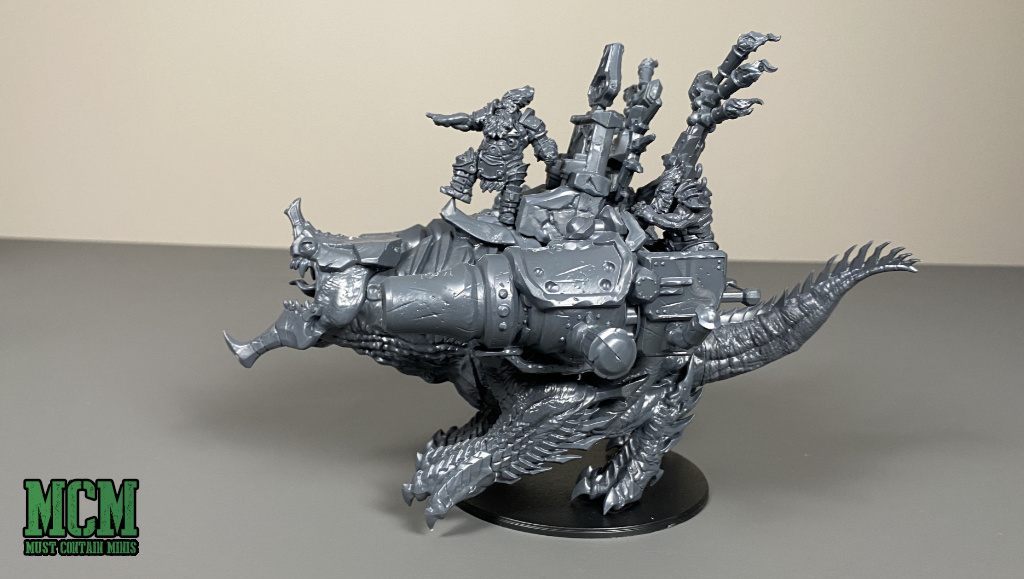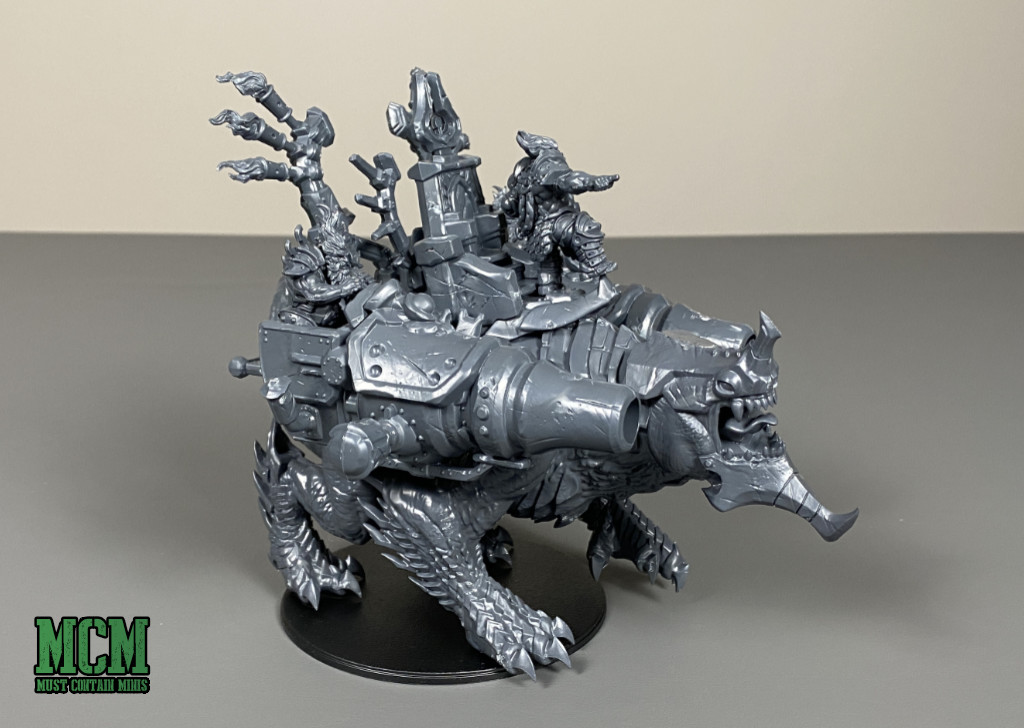 For completion sake, here are a few more pictures of the miniature. Afterwards, I will show you the scale comparison image.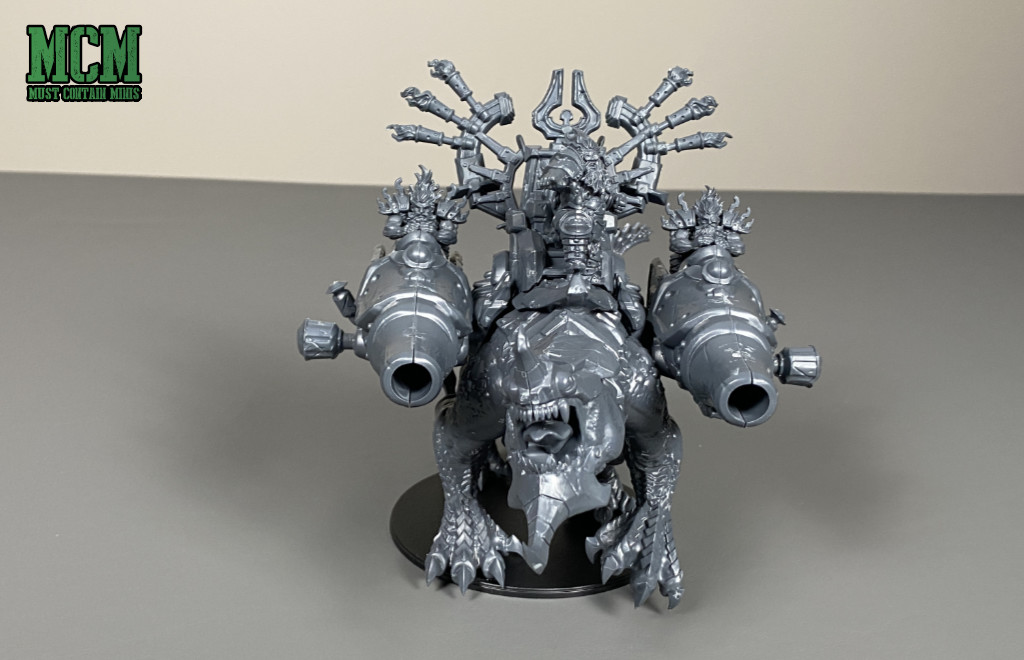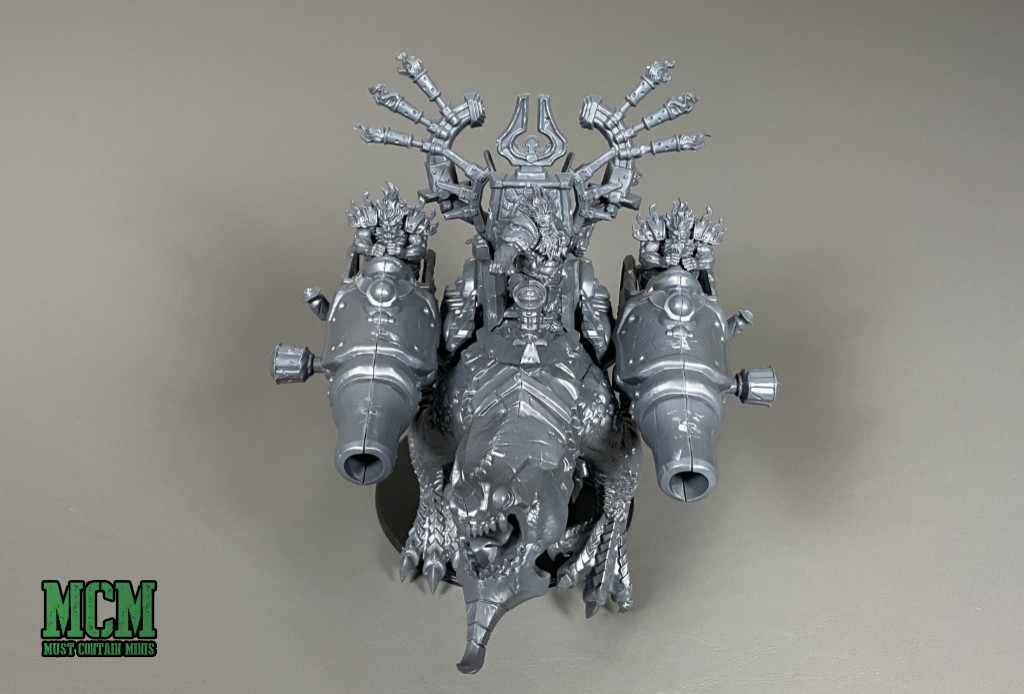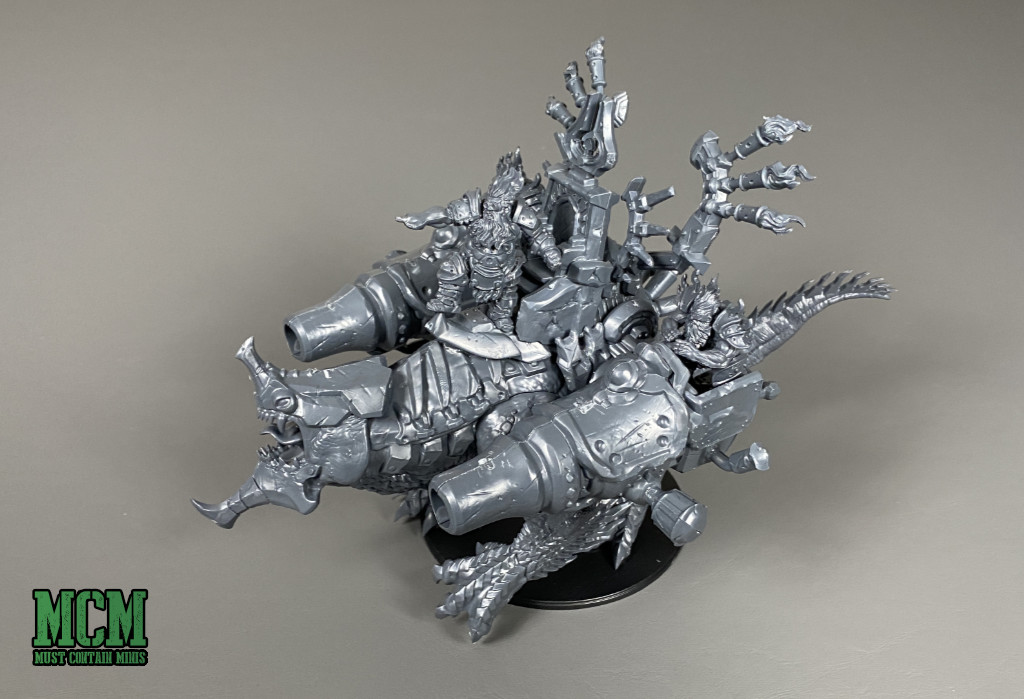 Now, on to the scale comparison image.
Scale Comparison of Para Bellum Games Hellbringer Drake
To start, let's go back to the Primaris Space Marine and add in a Chaos Cultist. This will give you an idea of how truly massive this miniature is.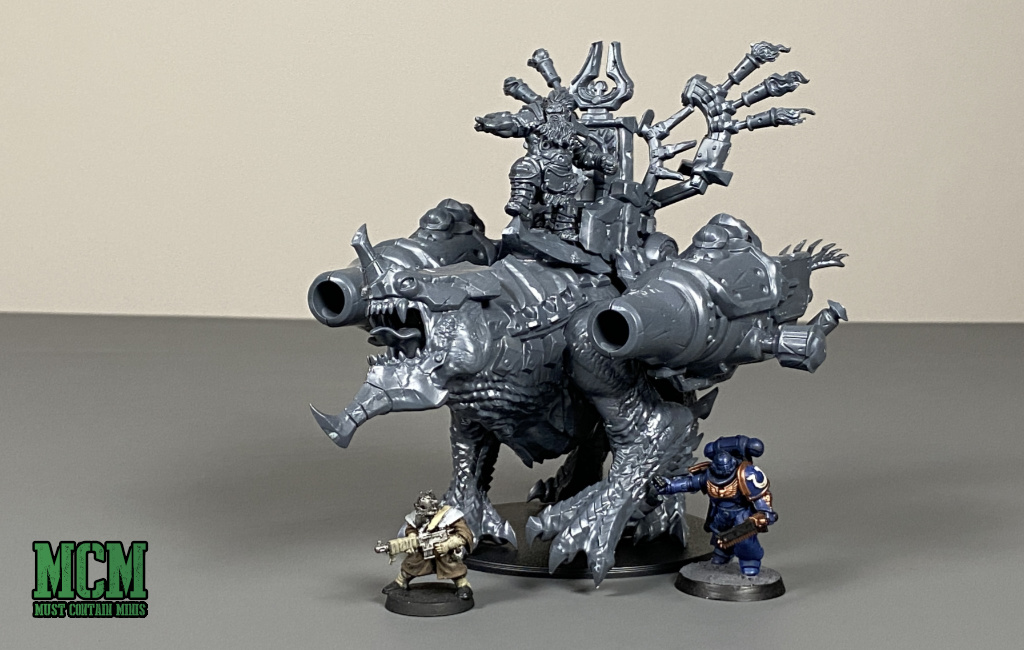 For those who prefer historical games, here the Drake is with a couple of 28mm WW2 miniautres.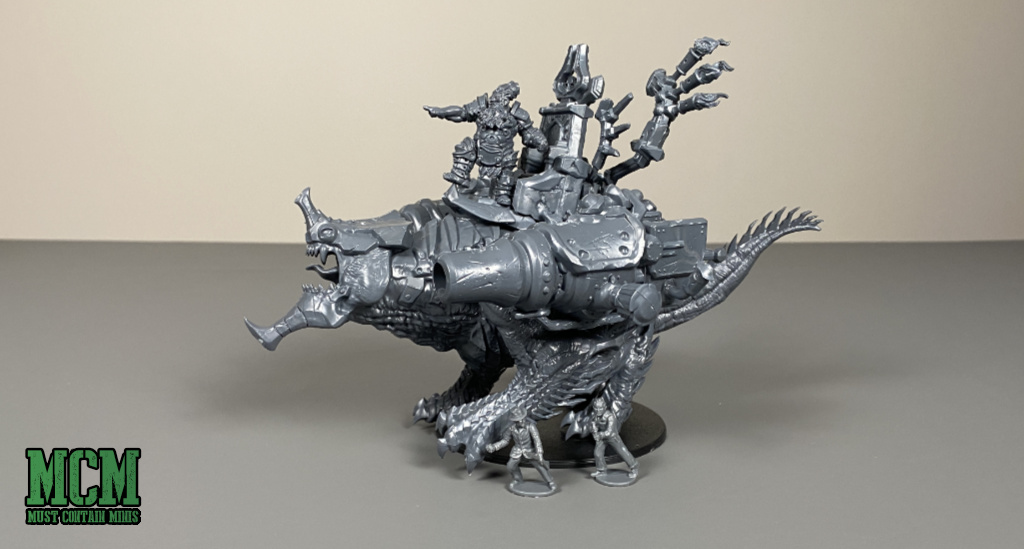 How to Get Your Hands on a Hellbringer Drake
If you like the model that I reviewed in this post here, there are a few ways you can get your own. The best way is to support your favourite friendly local gaming store, or online retailer by buying through them. If they don't have it, or you want to send a few dollars Must Contain Minis way, you can use the links below too.
They are affiliate links and if you use them, a small percentage of the purchase price goes to Must Contain Minis as commission at no extra cost to you. Now, let me give you those links (and a coupon code too).
You can buy direct from Para Bellum off of their online store. Use this link here and the coupon code MCM. This will also save you an extra 10% off of your first purchase and also help out Must Contain Minis at the same time.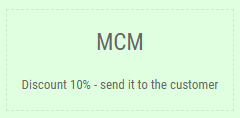 You could also try Wayland Games. The product page is over here. If you want to check out their full Conquest section, check out this link here. Wayland has some pretty good prices on pretty much everything that they sell.
Wrapping it up…
Overall, the Hellbringer Drake is a fun and easy to construct miniature. Personally, I enjoyed building it and had a lot of fun with the model. If you watch the video, I do a go a little deeper in showing the mistakes that I made along the way in the build of the model.
I did not cover it in my review as I never ran into the problem, but I also saw a few reports online where people glued the cannons with the nubs to hold the cannon in position the wrong way. The cannons are designed to go on just one way. It is something to be aware of while you build the figure. If you make the mistake, it will still work out though as there are enough pipes and details there to hide the error.
Thank you for checking out my review of Para Bellum Games' Hellbringer Drake for Conquest.
Until next time, Happy Gaming Everyone!!!