A while ago, I attended an event called Hotlead 2019. This is my favourite gaming event in my local area, and I try to make the trip out yearly. This year and last year, the Ontario Hobbit Adventures' League's tables totally took my breath away. These tables are absolutely gorgeous and deserve both appreciation and praise. Without any further ado, let's check out the Coolest Hobbit Gaming Tables Around – at least at from what I have seen. 🙂
The Coolest hobbit gaming tables
I have never seen better quality tables in person than these tables by the Ontario Hobbit Adventures League. The tables are absolutely stunning and seeing them seriously tempts me into buy The Hobbit Starter set. Believe it or not, the league actually uses these tables for tournament games. Could you imagine playing on these tables – especially in a tournament setting. So impressive!
Now, let's take a look at those tables. You may recognize a few of them from last year, but I have plenty of pictures of a new and very impressive table later in this article.
Familiar Tables
Many of the stunning tables from last year made an appearance this year at the event. They are certainly worth a second look and all of these pictures are new.
The tables are gorgeous!!! How would you like to play your games one them?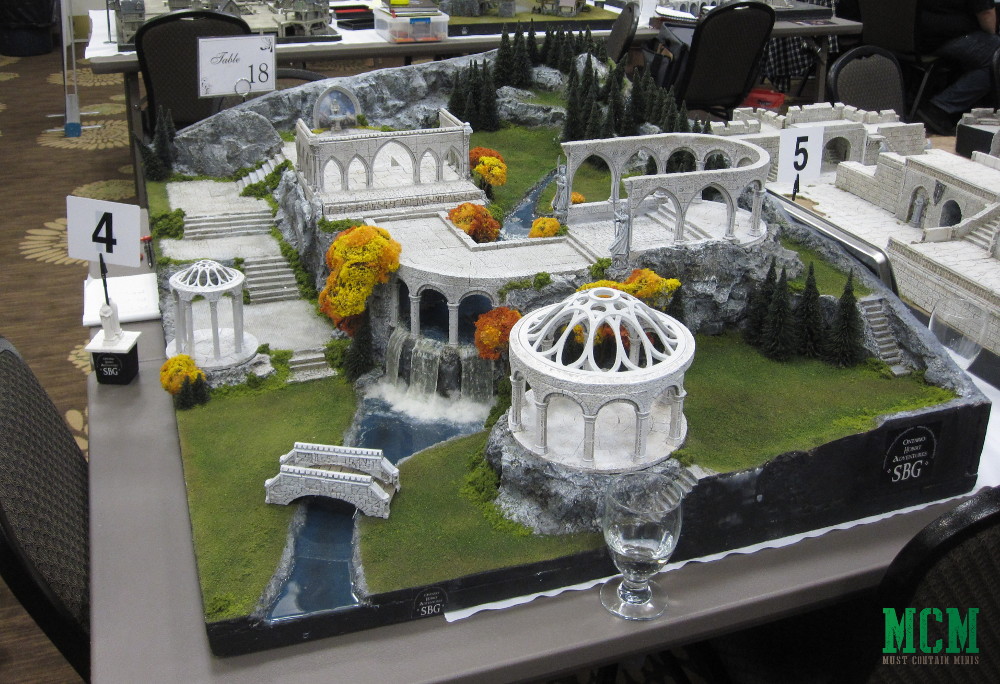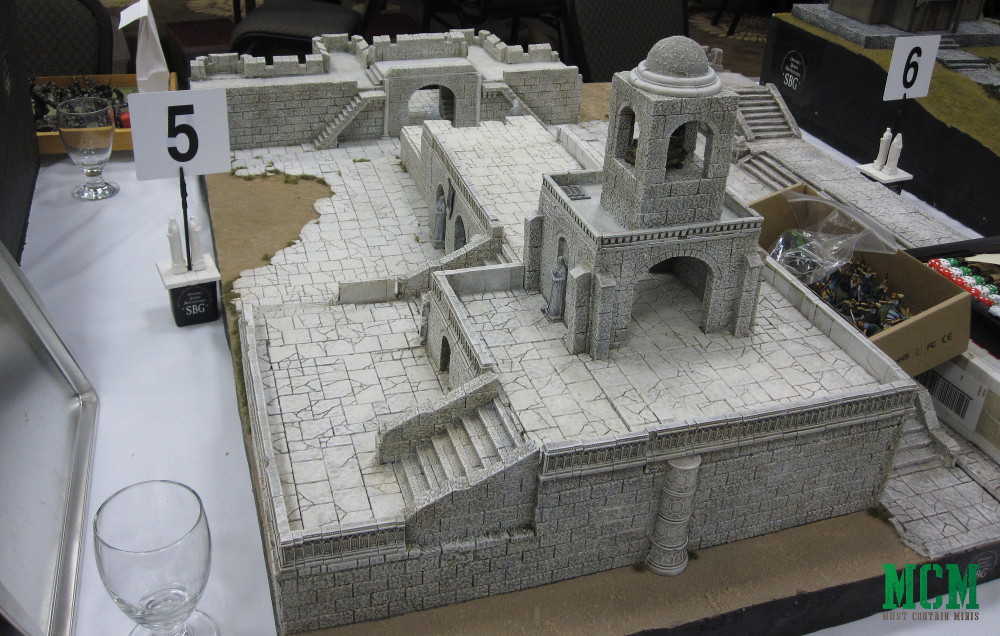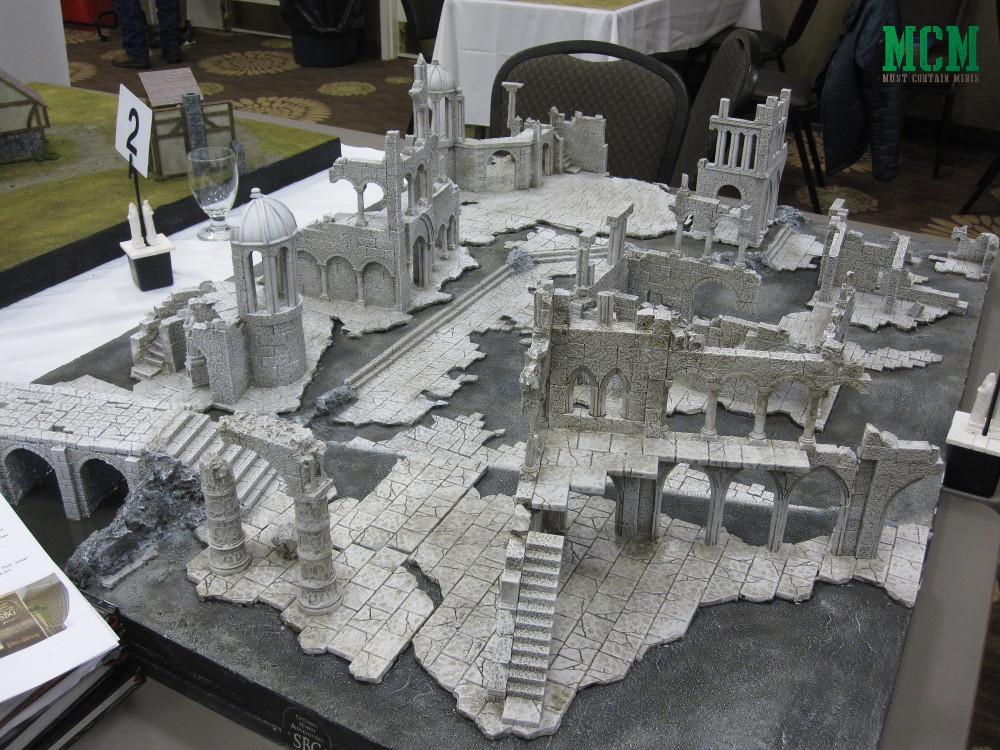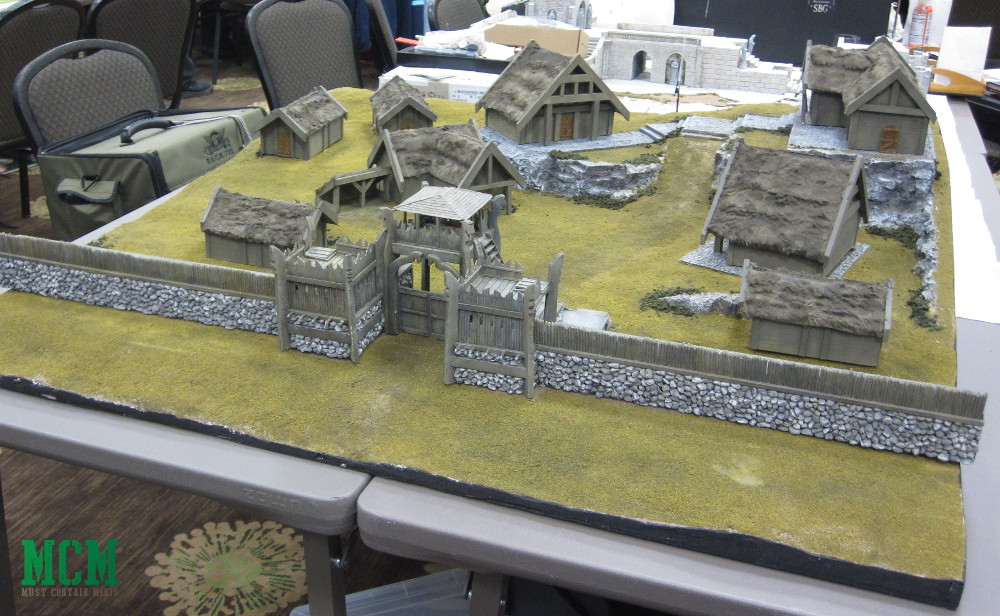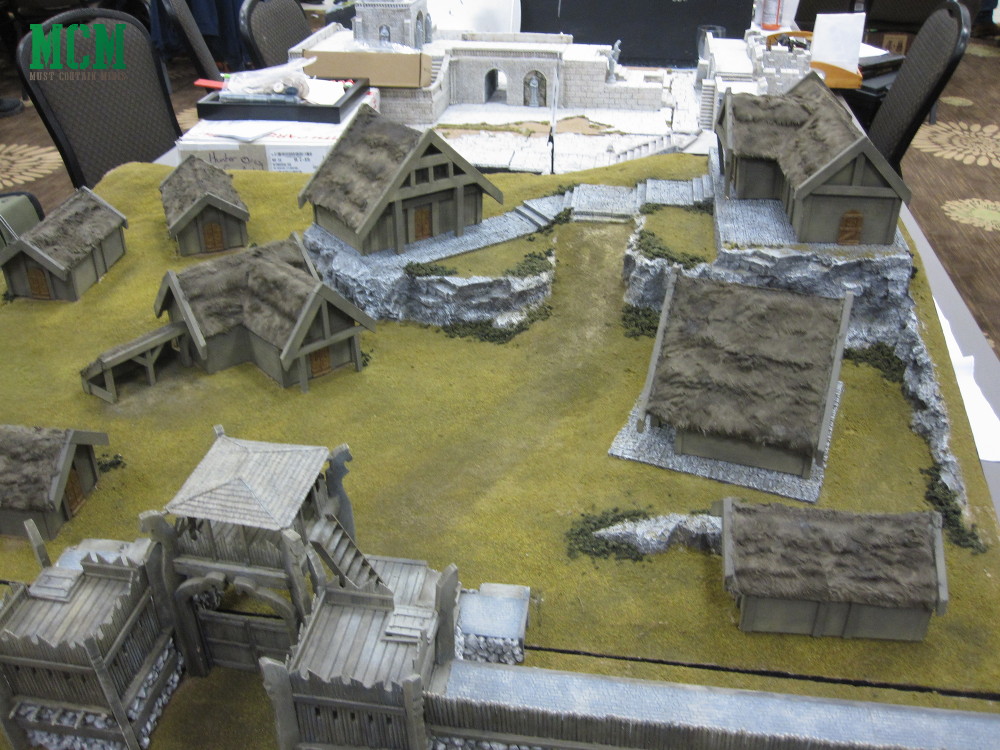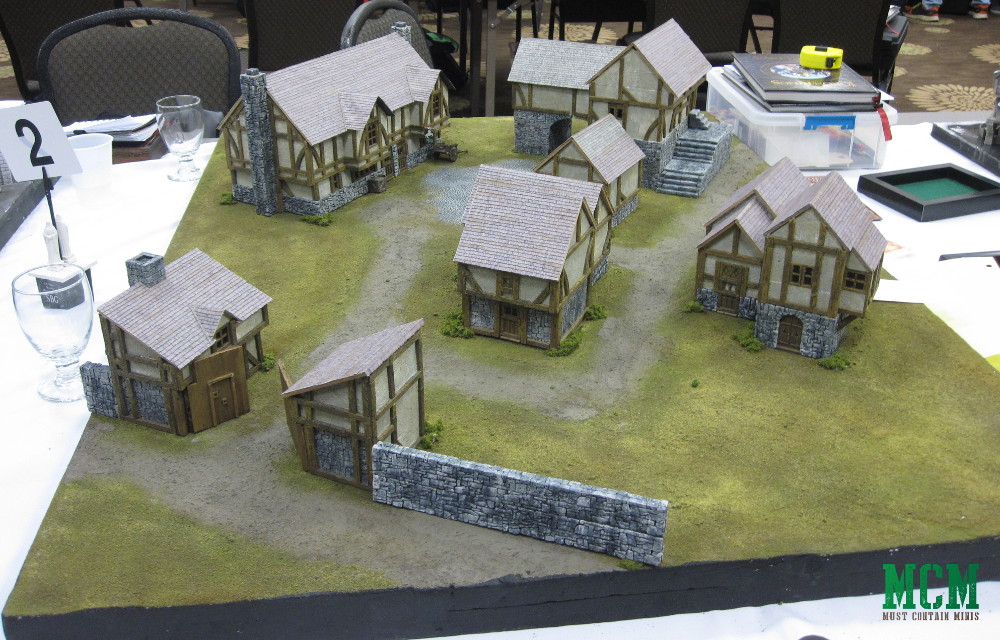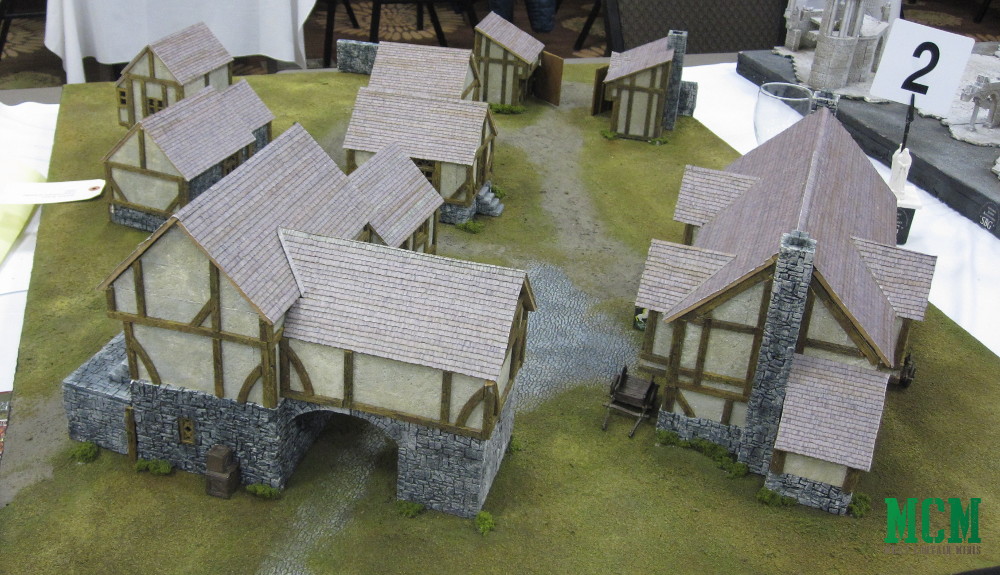 The New Table
Perhaps the club brought more than one new table, but this is the table of which I took pictures. Like the tables above, this one is absolutely incredible!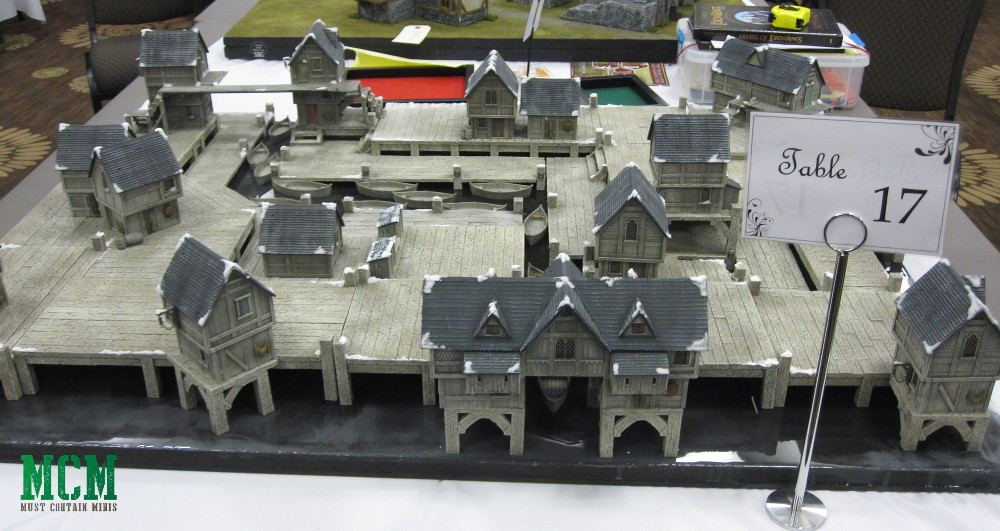 This table is so incredible that I took a ton of shots of it. I think it is new as I don't remember it at Hotlead during 2018. If it is not new, it is new to me and that is enough to give it a special place in this post.  🙂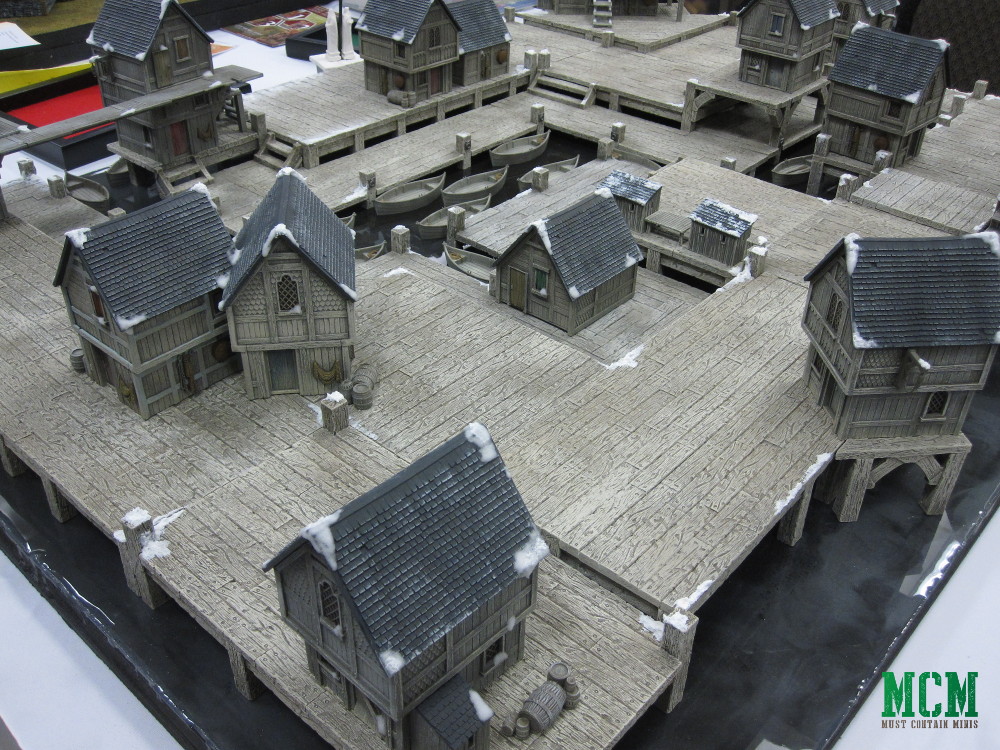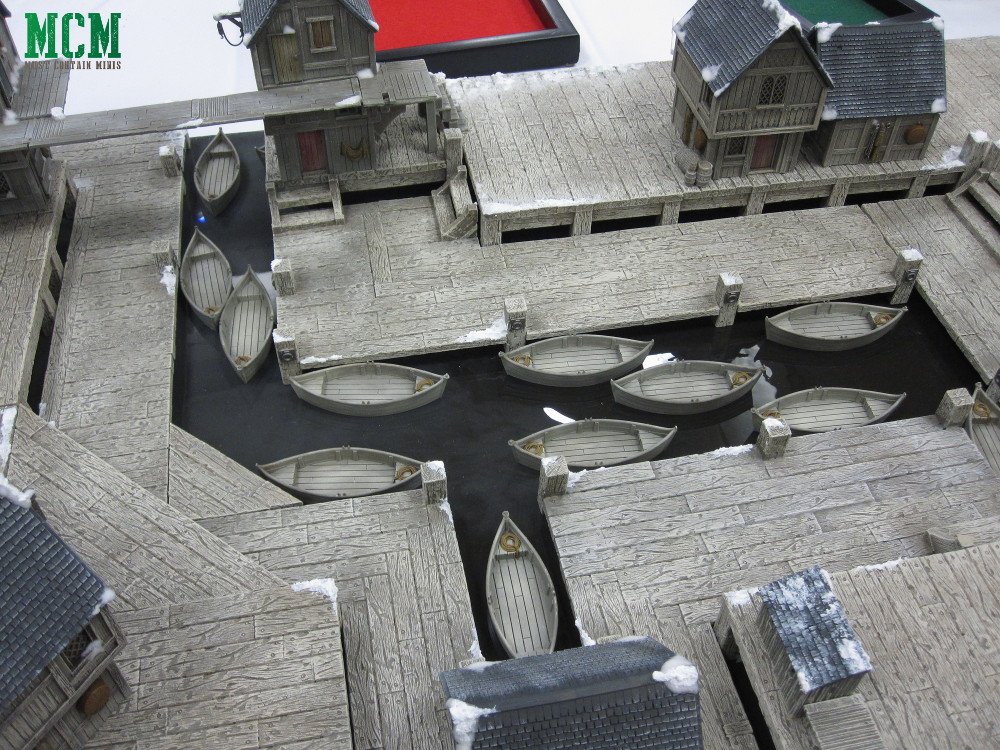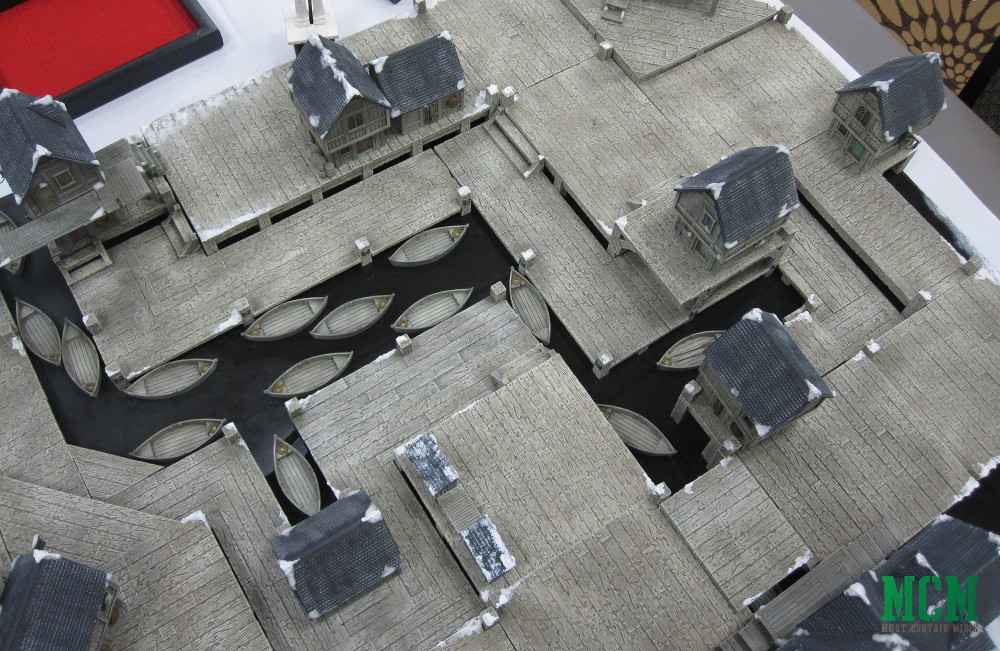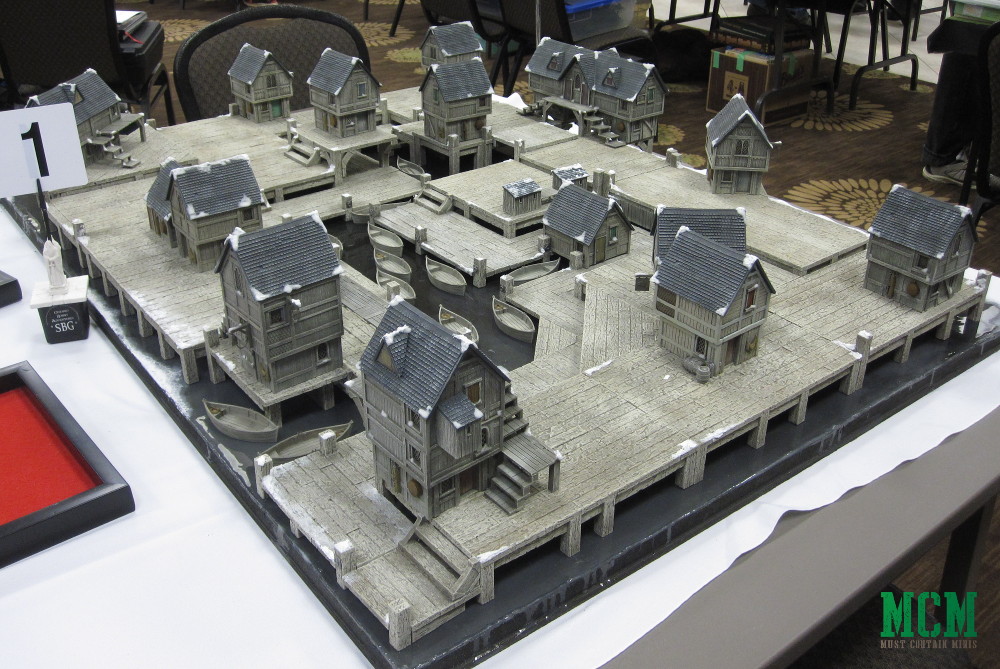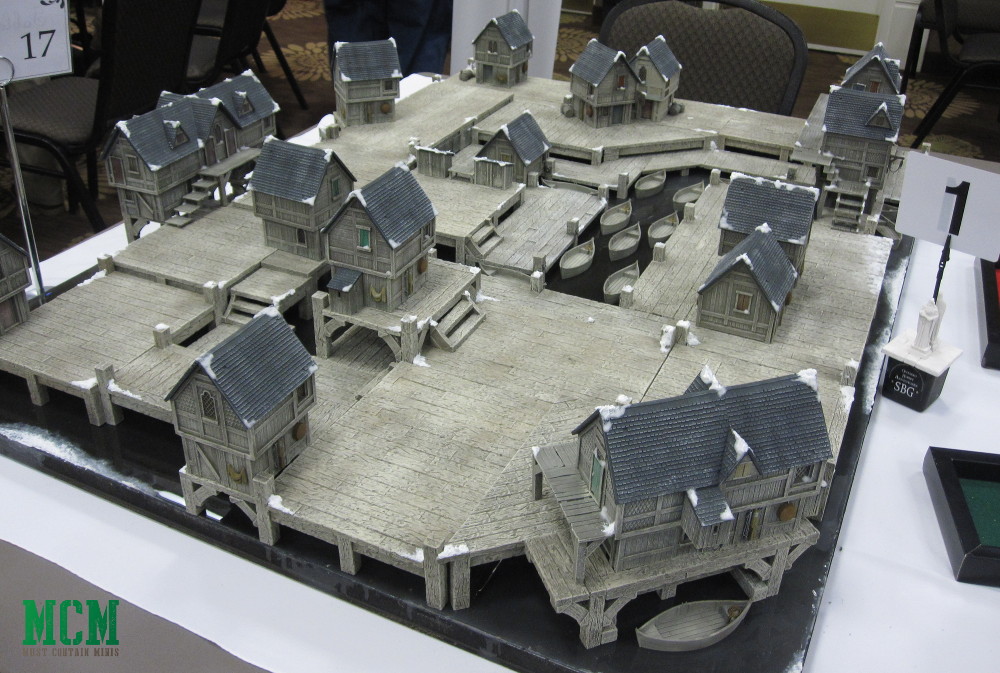 What do you think of this table? I think it is just absolutely amazing.
Wrapping it up…
Hopefully you enjoyed checking out these pictures. One thing that I love about terrain is that it can apply to multiple systems. While these tables were built specifically for Middle Earth, I daydream about how great they would be to play Frostgrave, SAGA, and a whole host of other games. Even if you don't play The Hobbit (aka Middle Earth: The Strategy Battle Game), I think there is a good chance that you can appreciate these tables.
The Ontario Hobbit Adventure League does the absolute best tables that I have seen in person. The terrain looks absolutely amazing and is well deserving of praise and admiration. If you live in Ontario and are interested in Middle Earth: The Strategy Battle Game, you may want to check out their Facebook Page and see if you can join their ranks. Members of the group also run demo games at some local conventions and the people that build their tables are incredibly talented.
While the boards are amazing, the group's terrain masters do not do commission work. I guess the only way to play on these tables is to join them, head to one of their tournaments, or try out one of their demos. I tried one of their demos and that table was amazing too! More about that later.
For more Hotlead 2019 articles, be sure to check out my Article Round Up Page for the event.
Until next time, Happy Gaming Everyone!!!