I enjoy keeping my eyes open to what is on the market in the world of miniature gaming. One of the companies that captured my attention for a long time is A-Case. I don't own any of their products at this time, but what they sell is right up my alley. Aleksander, the guy in the photograph, is the owner of this company and they make metallic carrying cases for people that magnetize their miniatures. You may remember from my metal tool box post that I am one of those guys that magnetizes the bases of his miniatures. I do this for easy transportation of the minis.
Now, Aleksander brings a new series of transportation bags to Kickstarter. As a note, all of the images in this post are from that Kickstarter Campaign for the newest series of A-Cases.
The A-Case is a classed up version of magnetic miniatures transportation with what I would call the Cadillac of metal carrying cases. These cases look really nice and are certainly on my radar.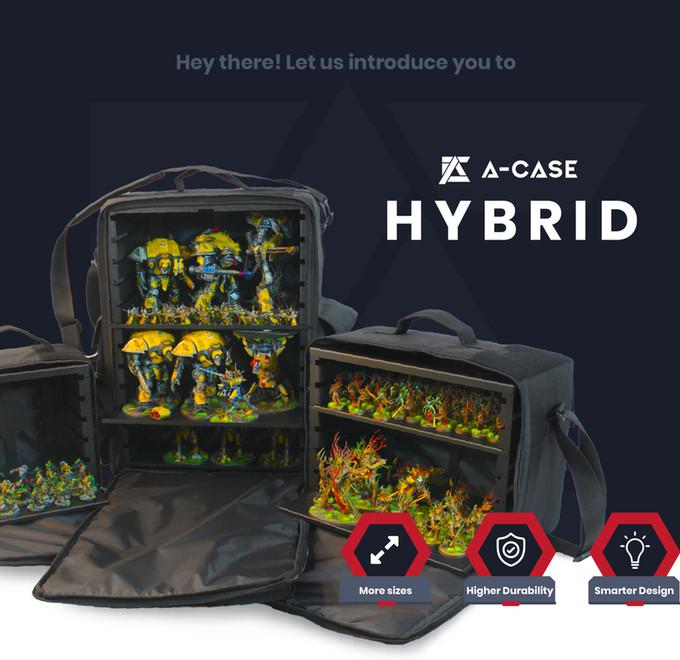 Three Kickstarter Cases
This time around, A-Case has three new sizes of miniature carrying / storage cases.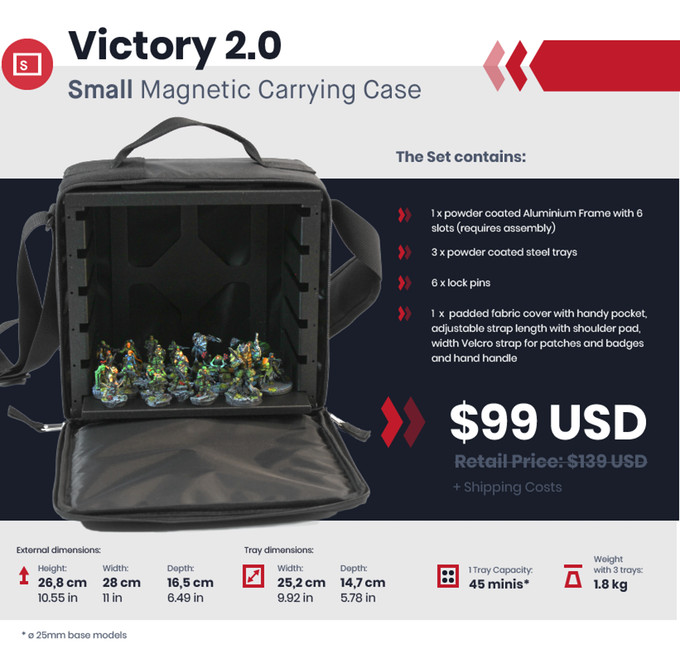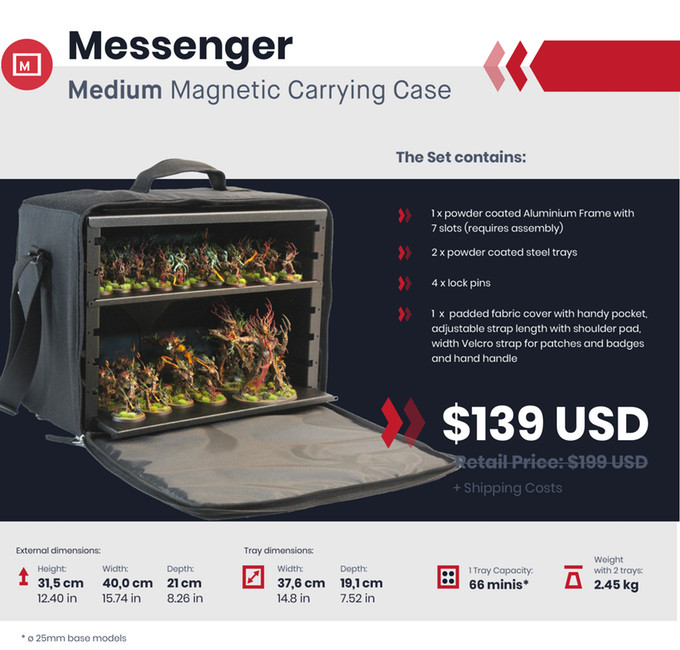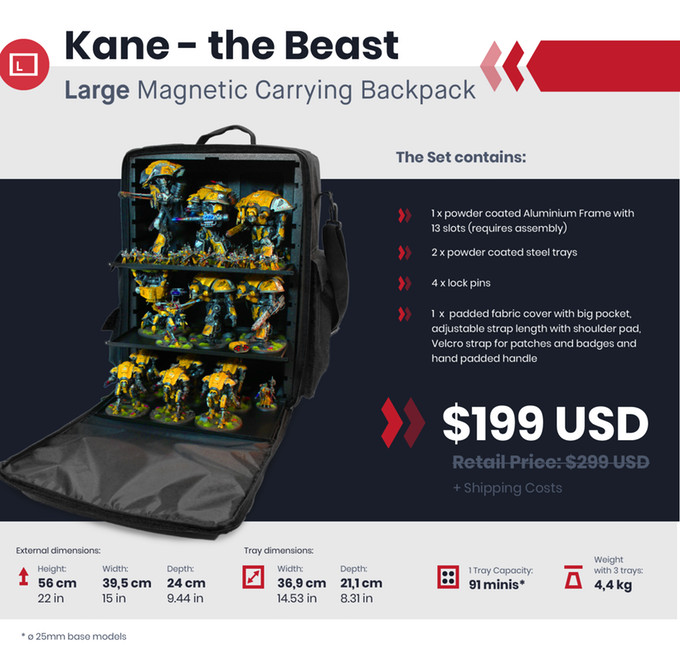 All three of them look very cool to me and there is a quick video about them too.
On top of selling the new cases, A-Case also has extras that you can buy such as extra trays for the cases and magnets for your miniatures.
The Power of Magnets…
One thing that sold me about transporting with magnets is that your miniatures don't bounce into the side of a box. To demonstrate this point, Aleksander made a pretty cool video where he shows the view of the miniatures inside a case as he shakes it around and spins it in the air. It is pretty neat and adds to my resolve to using magnets for the miniatures that I can. Below is that video, but please keep in mind that the case shown is one available from his website now and not one of the current ones on Kickstarter.
Wrapping it up…
Hopefully you enjoyed today's article about A-Case. As I mentioned earlier, I don't have the product to test out at this time. I hope to get sometime in the future to take a look at. The product looks really cool and would be a fantastic way to transport miniatures to conventions and clubs.
I figured that since it is on my interest radar, that some of my readers might appreciate knowing about the Kickstarter Campaign too.
As a final note about Kickstarters, please make sure that you know about the risks involved before joining a campaign.
Until next time, Happy Gaming Everyone!!!