In this post, we take a look at the HobbyZone Module with three Vertical Drawers. Now, I reviewed the Horizontal Drawers in an earlier article, but today we are looking at the three drawer Vertical model. If you are looking at the HobbyZone website, these are the model number OM01b.
Right off the top, I absolutely love this product. The full Modular Workshop System works great together and looks absolutely stunning. I found the units easy to build, aesthetically pleasing and handy for on the craft table.
Before going further, a special thanks goes out to HobbyZone for sending me these review products. 
Building the Drawers Unit – OM01b
Building the drawers couldn't be easier. The unit comes flat-packed with easy instructions to follow.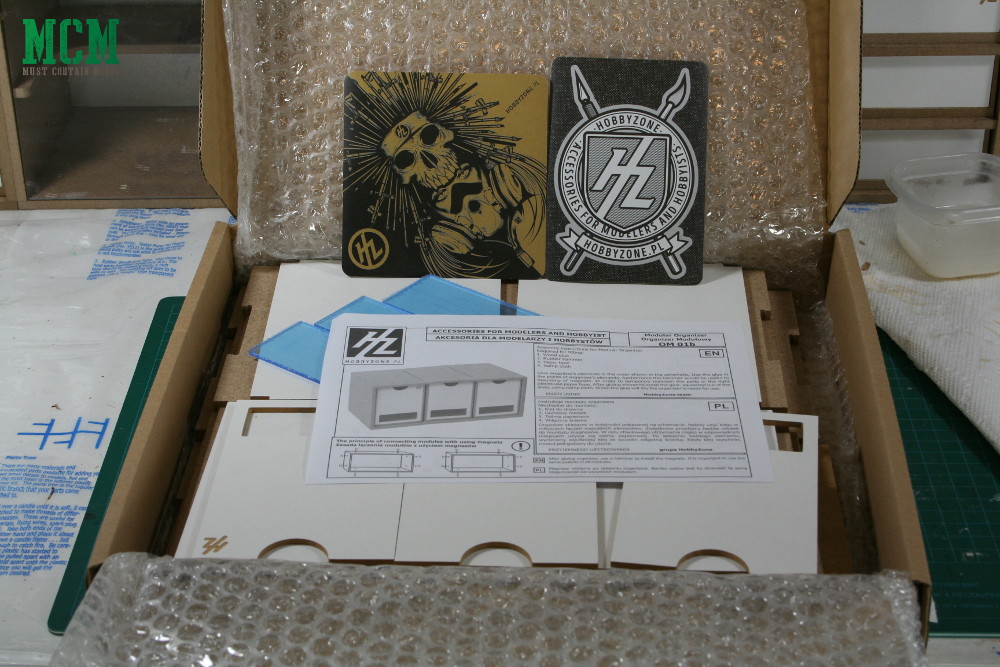 The unit comes with some acrylic glass to use as windows into the contents of the drawers. Once I pull the pieces out, I begin to build the unit. I start with the outer box.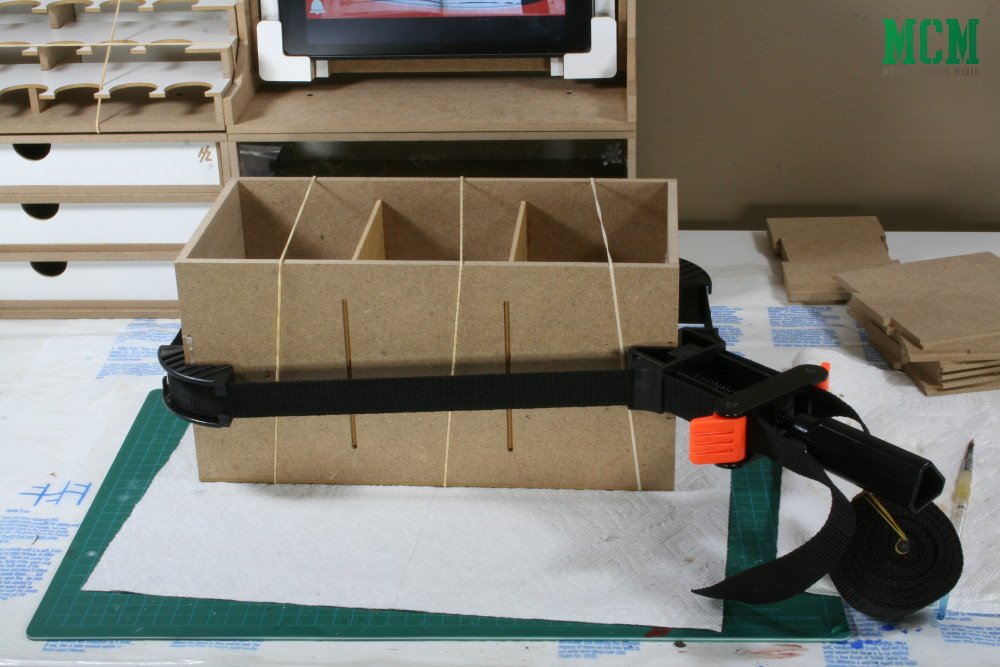 You may notice in the picture above, that I have some specialty tools for building boxes, but you don't need those. Elastics work great, and if you don't have those, HobbyZone recommends that you use painter's tape while you wait for the wood glue to dry.
Once I completed the outer-box and hammered in the magnets (to easily connect the unit to other modules), I built the drawers.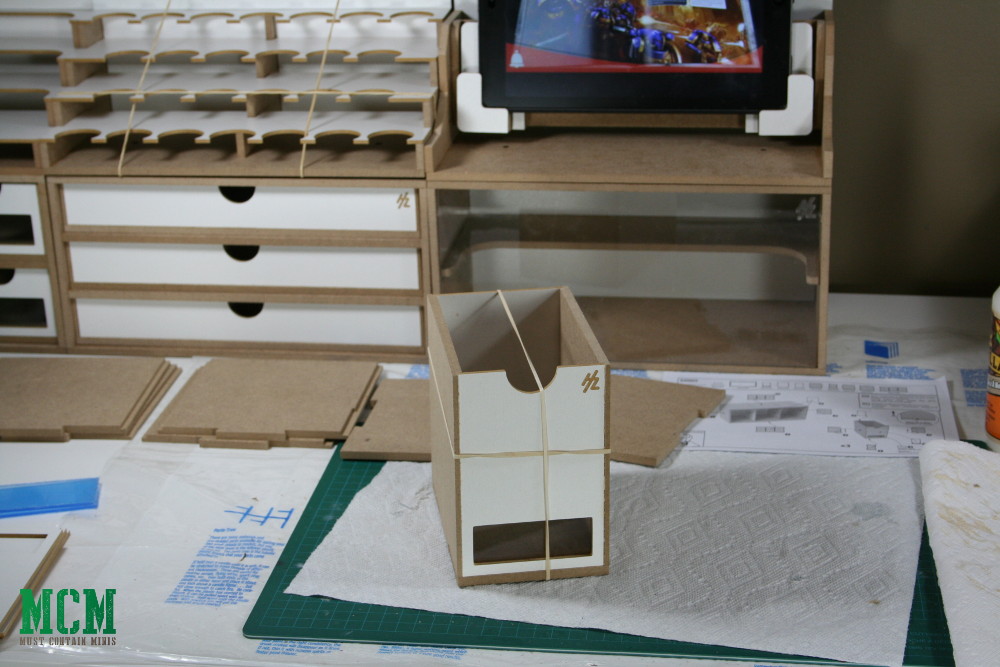 Notice above that I use elastics to hold parts together while the glue dries. I even had the paint rack drying as I worked on the three vertical drawers module. Repeat that one drawer three times, and you are complete with this unit.
Overall, this went together very easily and the quality is top-notch.
Wrapping it up…
Hopefully you enjoyed this quick look at the HobbyZone OM01b (three drawer unit). I am very happy with mine and highly recommend the entire HobbyZone Modular Workshop Station to any one with the resources to buy into the system.
In my system, I use these drawers to house my mini-glue gun (and glue-sticks) as well as craft paints that did not have homes in the paint racks above.
Special thanks goes out again to HobbyZone for sending me these products to review.
Until next time, Happy Gaming Everyone!!!