A while ago at a convention, I came across the prettiest game that I have seen in a while. This game was Blood & Plunder by Firelock Games. After playing, I reached out to Firelock Games and they sent me a Blood & Plunder French Nation Bundle.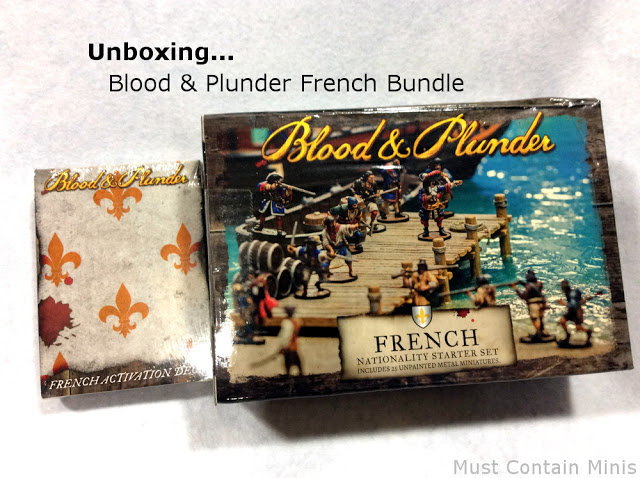 Above is part of the French Nation Bundle. It also came with a Sloop Sailing Ship.
The Bundle comes with 25 French Nation Miniatures, a Sloop Sailing Ship, and a deck of French Nation Playing Cards. They also sent along a rule book for me to read through.
The minis within all look very nice. Below is how they came out of the box – without any of the flashing removed.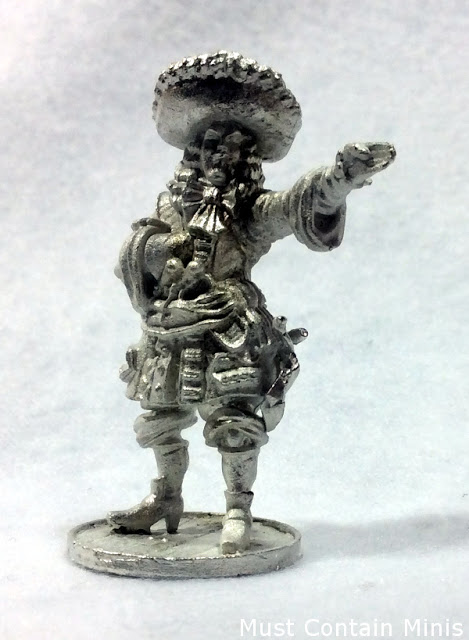 The French Captain / Commander.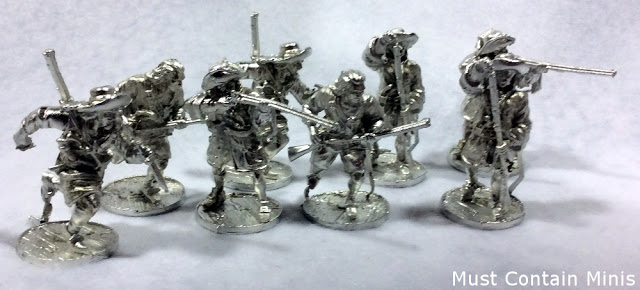 8 Flibustiers. These guys are good at shooting and love to get in close for a fight.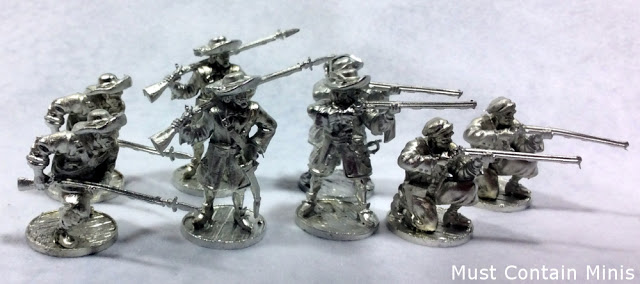 8 Milice des Caraïbes. These are your standard infantry with plug style bayonet.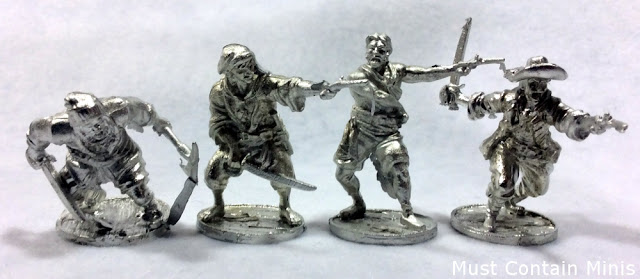 4 Marins. These sailors love to get in on a close quarters battle.

4 Boucaniers. These are the French Sharpshooters.
Also in the Bundle is a Sloop.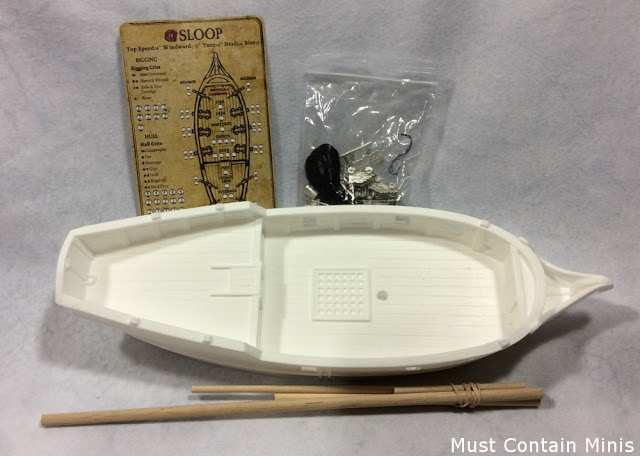 The Sloop comes with a card, Mast, Rigging Materials and Cannons.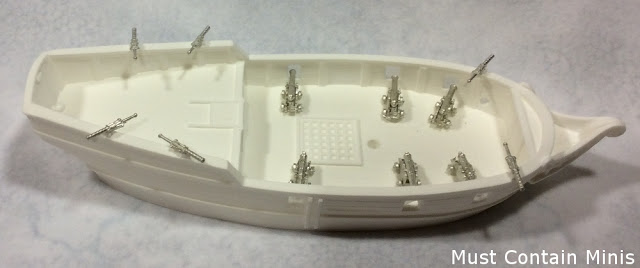 The ship looks great even before it is painted.

Lots of space on this boat and this is the smallest ship that Firelock Games makes at this point.
I am really looking forward to seeing how good this ship will look once it gets painted. I still haven't decided whether I am going to give these to a commission painter or do them myself. Right now, I am leaning towards a commission painter as I really want these models to look gorgeous as it is gorgeous minis that drew me to this game!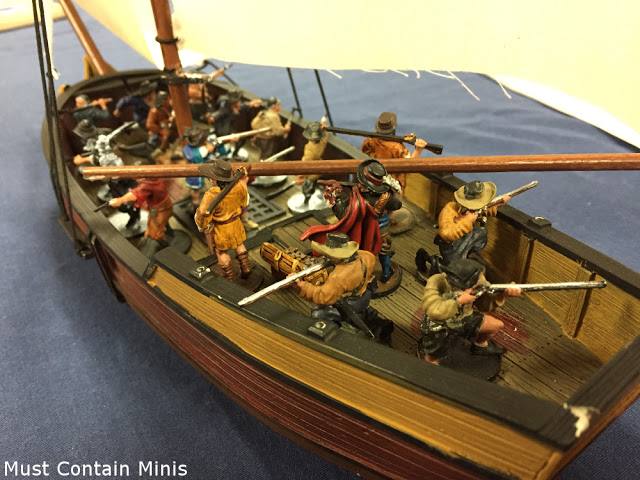 A picture of a French crew at the Blood & Plunder Demo game at Broadsword. These ships and models look great all painted.
In addition to the Bundle, Firelock Games sent me a copy of the rulebook and this book is well produced.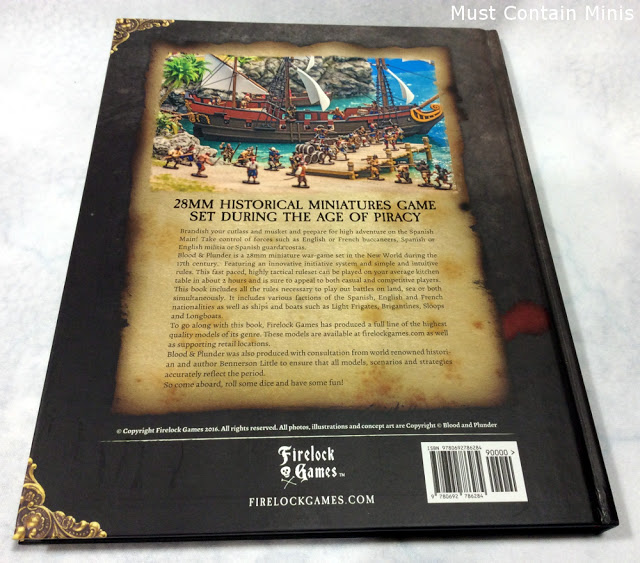 The back of the book.
I would like to thank Firelock Games for sending along this French Starter Bundle. It is excellent and I am really enjoying looking at what is in their newest Kickstarter campaign.
Until next time, Happy Gaming Everyone!!!
Discloser: Firelock Games provided Must Contain Minis with the above products for Review Purposes.

[amazon_link asins='B073ZKNXKS,0692786287,B071LTWHPX,B0714R1L1Z,B071W6FHLZ,B074ZS6BJD,B073DC6VPW,B078FPBP8R' template='ProductCarousel' store='mustcontainmi-20′ marketplace='US' link_id='1184c532-a756-11e8-afec-a17b388314eb']