Today's showcase is of a freshly painted British Six Pounder Anti-Tank Gun for Bolt Action by Warlord Games. In my humble opinion, any British player should take this gun with them instead of the PIAT. I often play with PIATs, but I have yet to kill a tank with one in Bolt Action. The points for this unit are not terrible, and in Bolt Action 2, guns got a bit of a buff in that they can rotate on the spot and fire with an advance order. In the earlier edition, one could not fire a gun if it has to rotate to meet the target.
Below are pictures of how my Warlord 6-pounder model turned out. I am not a top award winning model painter, but I am happy with how it looks.
The Pictures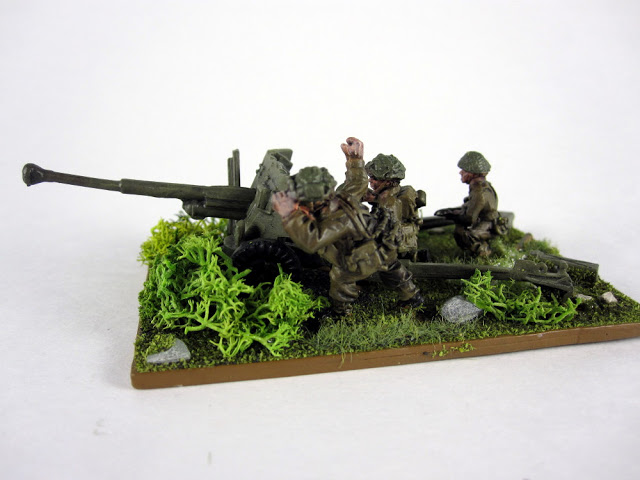 A British Six Pounder Anti-Tank Gun by Warlord Games.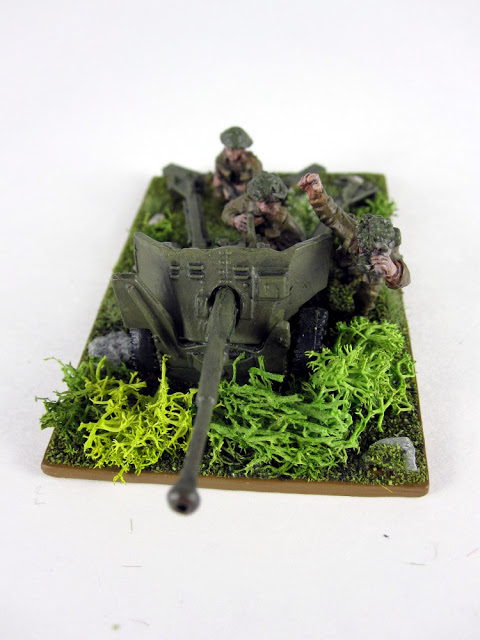 A site no tank commander wants to see! An Anti-tank aimed an ready to fire.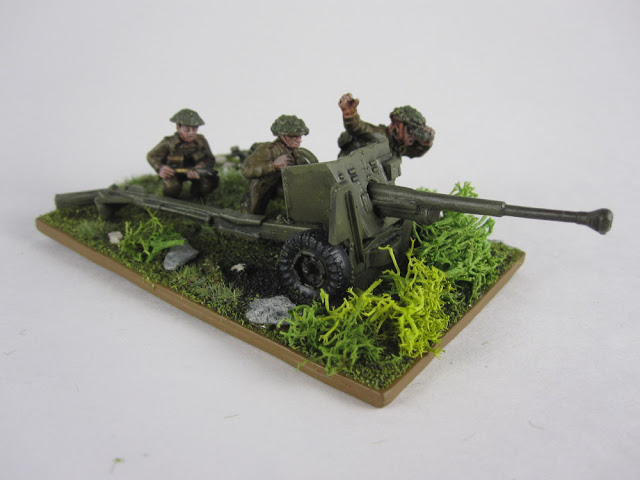 Ready, Aim, Fire!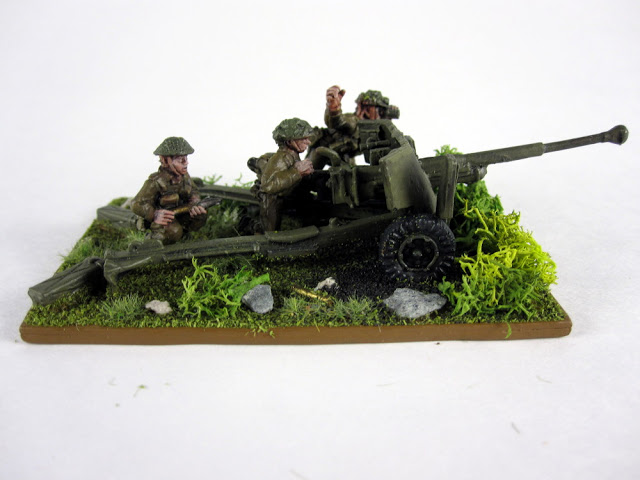 A profile shot from the side. This gun comes with three figures and some extra bits like ammo boxes and gun shells.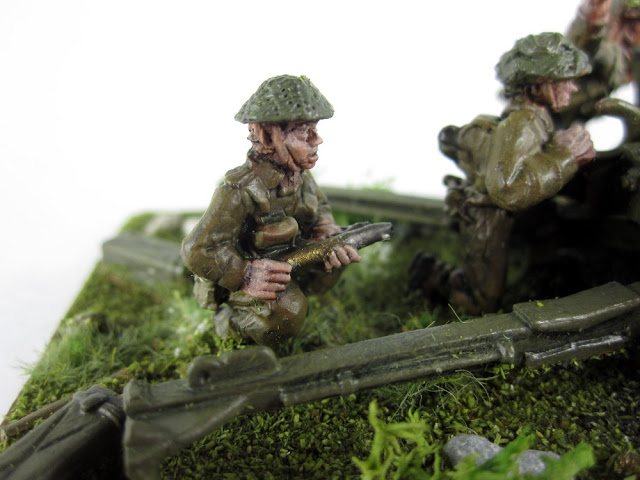 A close up of the loader.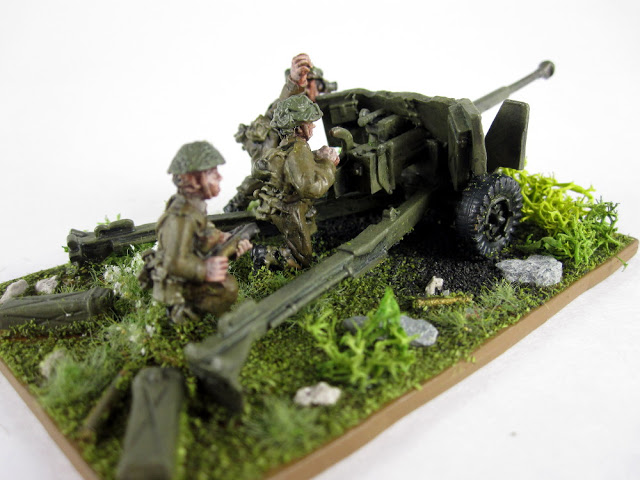 The gun from the British side. Not as intimidating, but looks nice. I laid some black "soil" terrain by the wheels to give the impression that the gun is seeing some movement while it fires.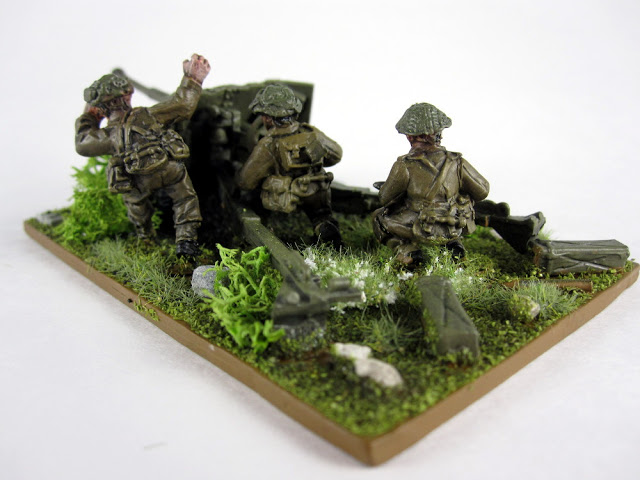 Another shot from behind.
Wrapping it up…
Personally, I like this gun a lot and think that it turned out great. In the last tournament I went to, I took a PIAT launcher. I got no kills with the PIAT because its range is so short. I would have been better off spending the points on this gun. I think it is a good choice for any British player to take in their list.
Until next time, Happy Gaming Everyone!!!