In this post, I review the Fallen Divinity Miniature for Conquest by Para Bellum Games.
When it comes to miniatures, my favourite part of the hobby is the build. In this post, I build and review the giant Fallen Divinity model for the Old Dominion Faction of Conquest. If you like this model, it is available through Para Bellum, the folks at Wayland Games, and other fine retailers too. Now, let's take a closer look at this miniature.
Although I called this model a miniature, there is nothing miniature about it. It is huge. Being that it is a resin model, the first thing I did before building it was wash all of the pieces.
Building the Model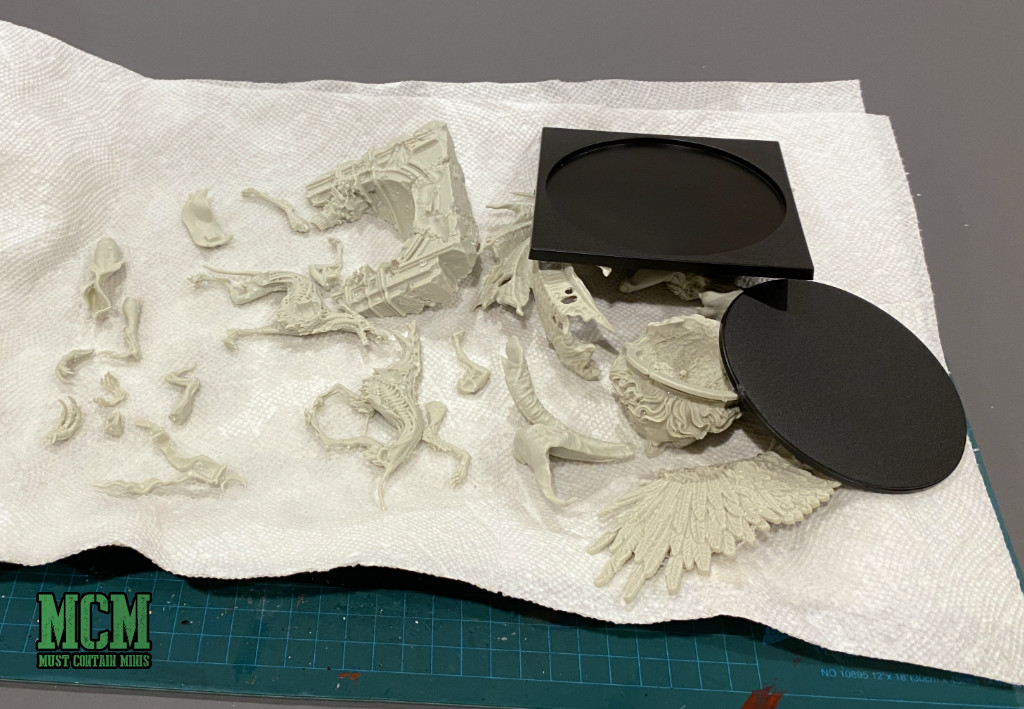 After washing and drying the pieces of the model, I started building it in sub-assemblies. There were instructions included, but most of this puzzle I found self evident.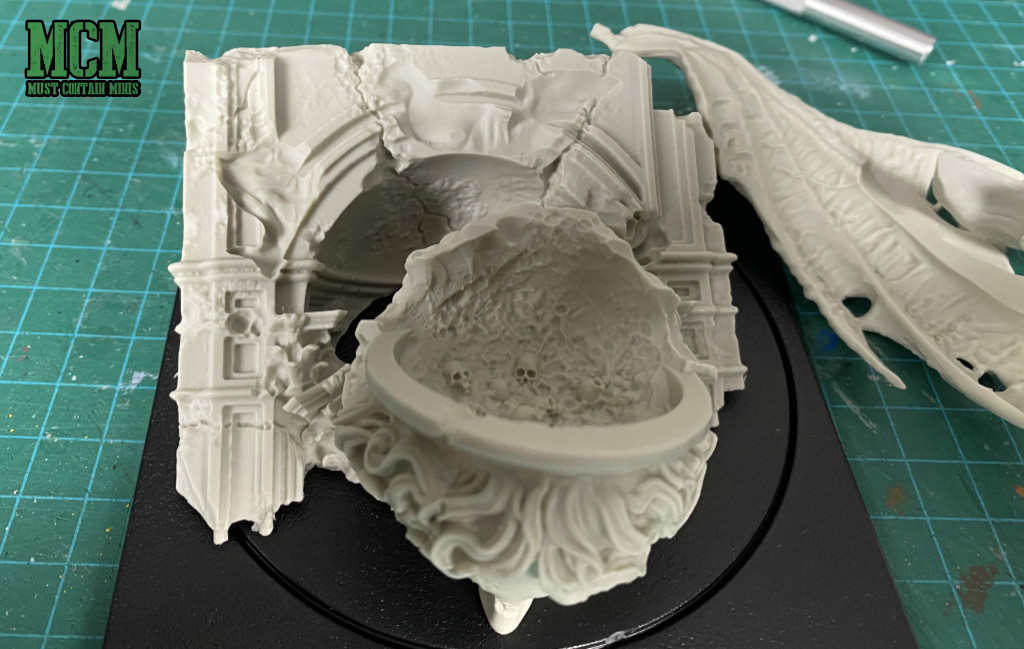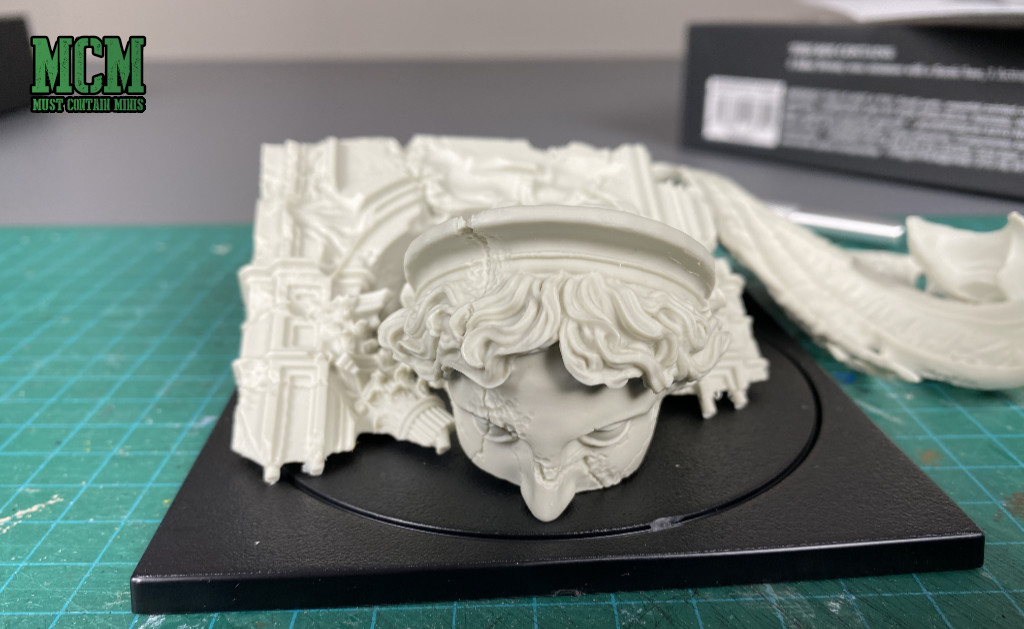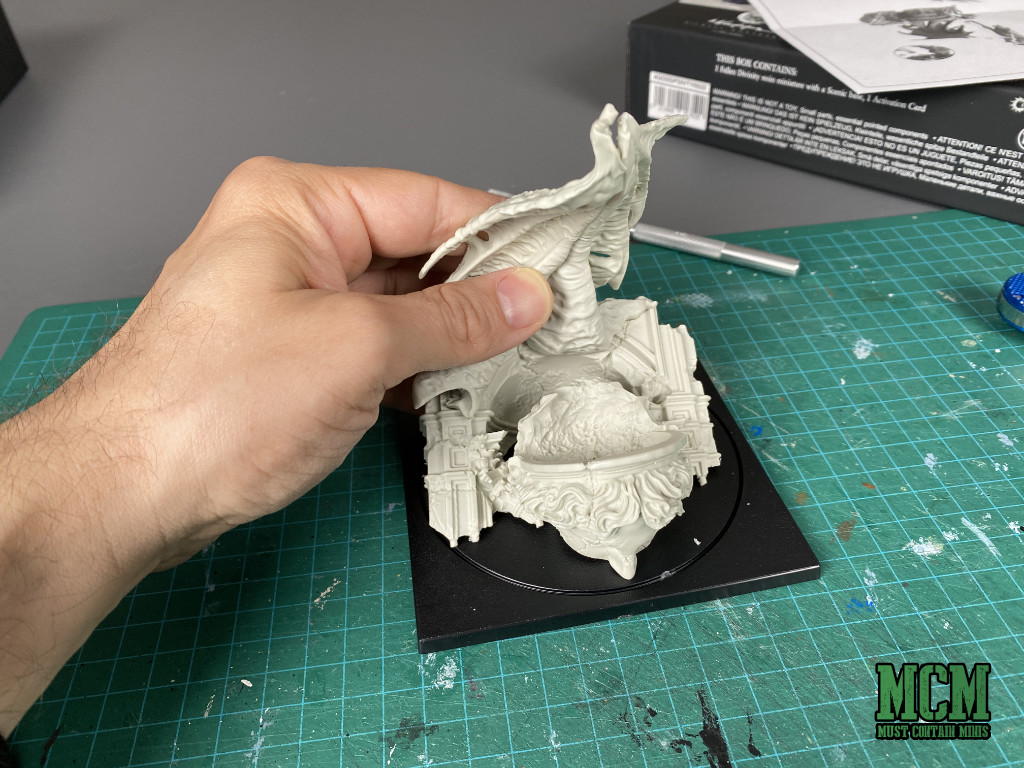 Next I built the actual figure.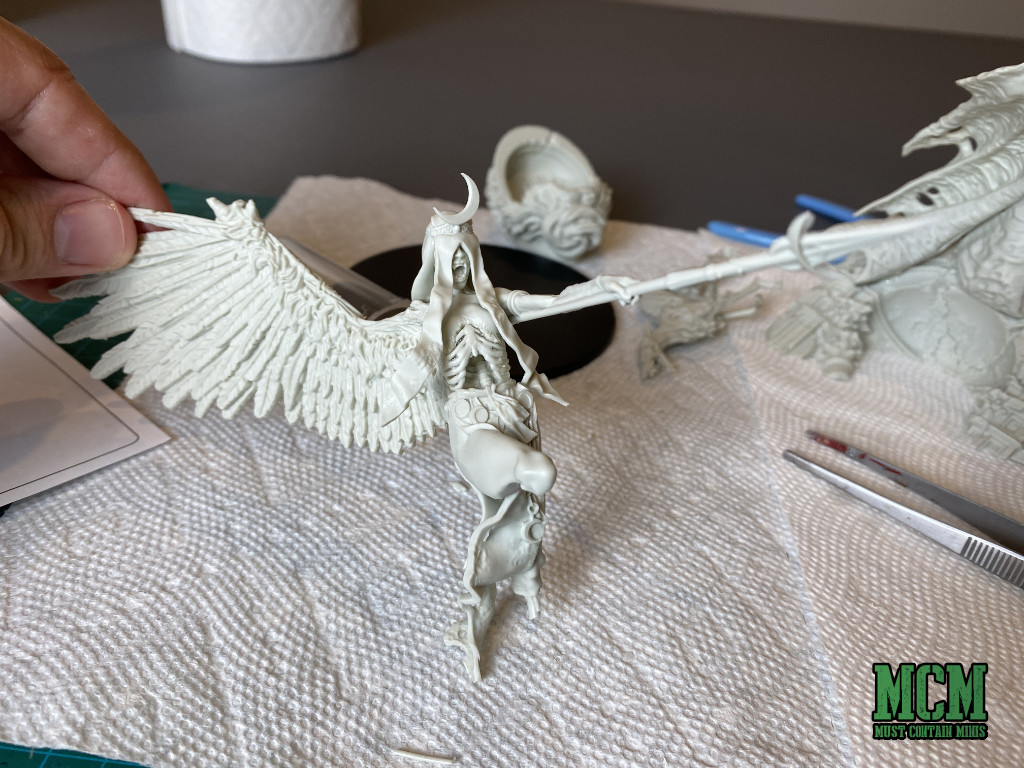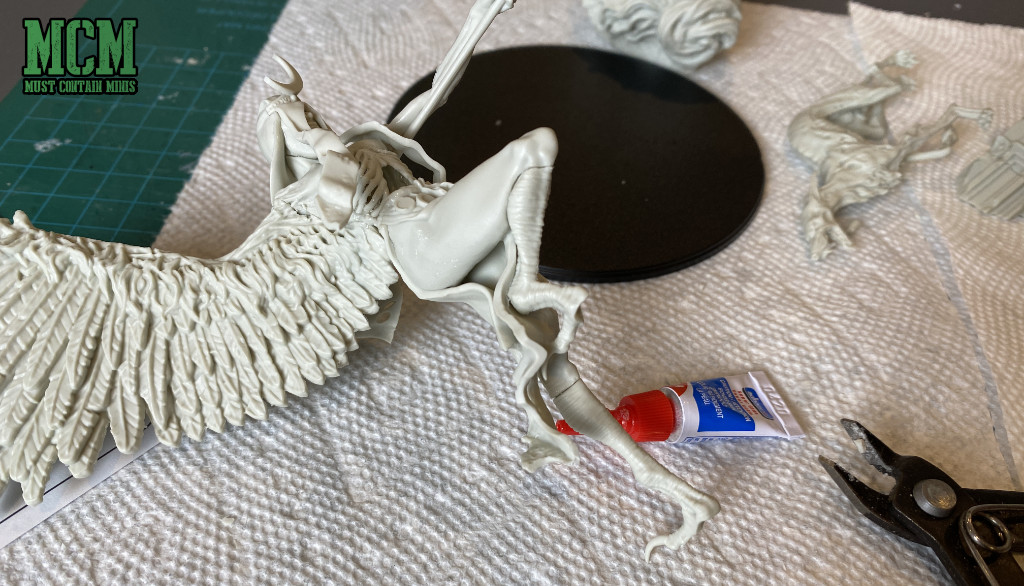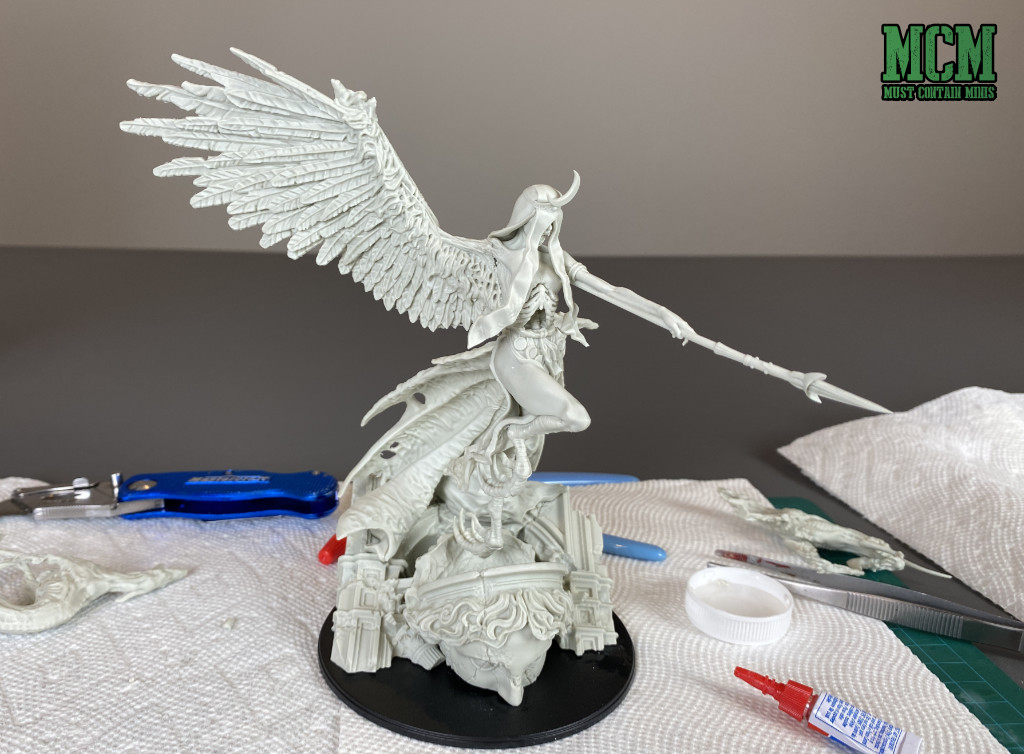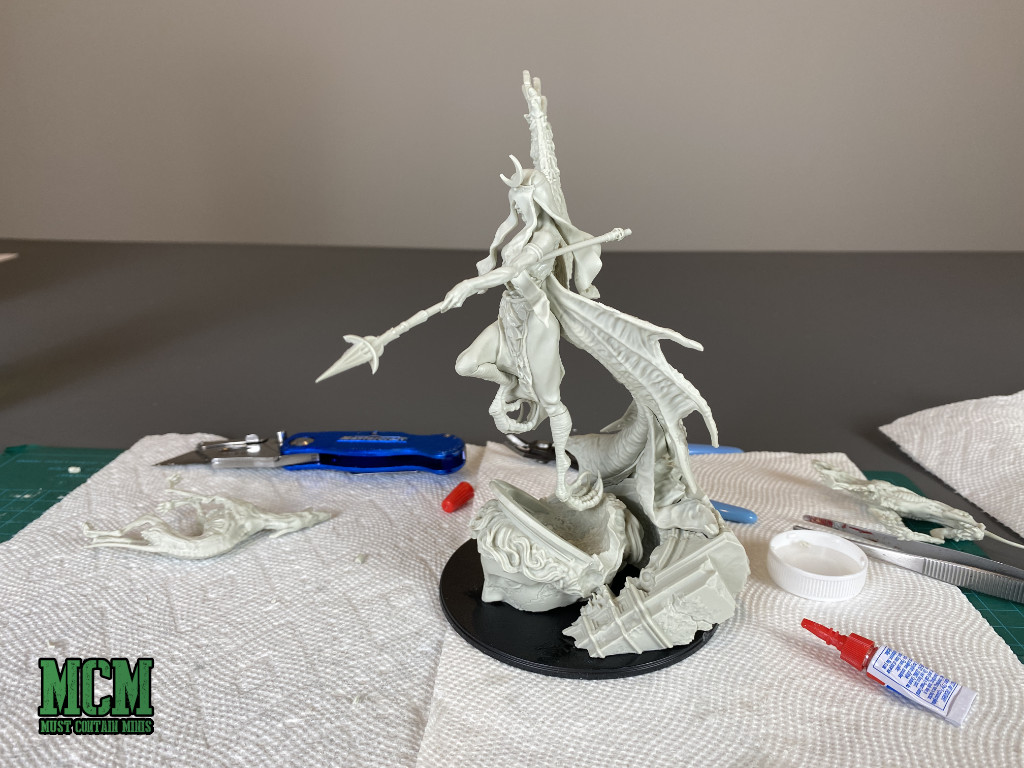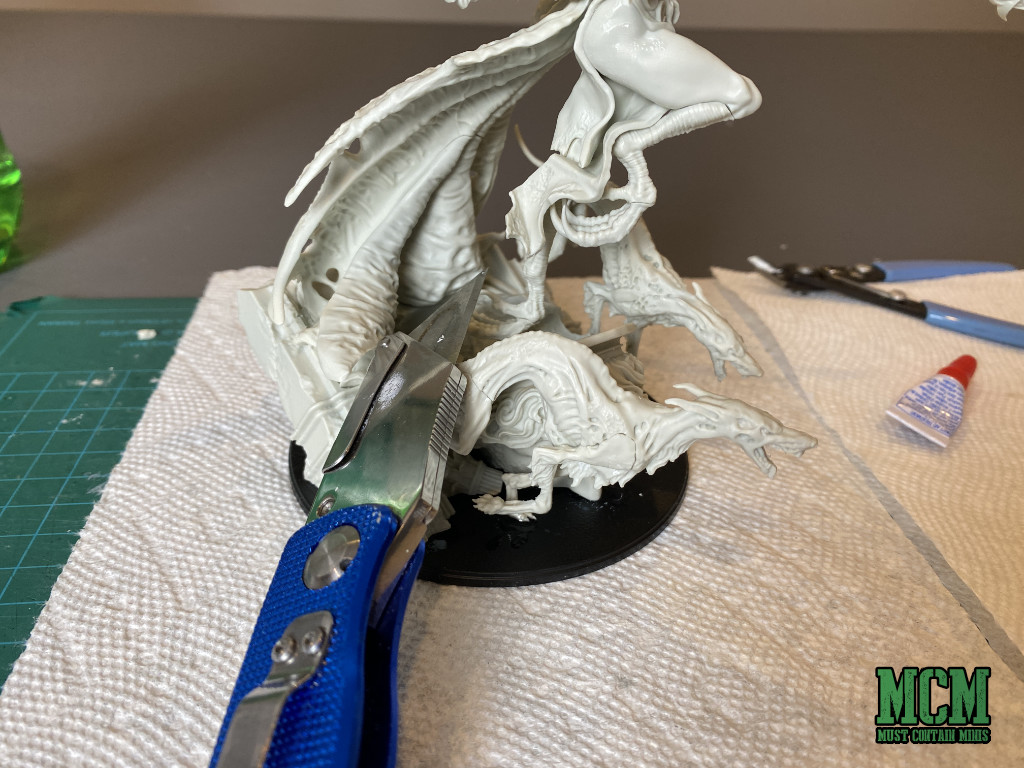 After gluing down the undead hounds, this model was complete. Let's look at the whole thing.
Fallen Divinity Review – The Completed Model for Conquest
The finished model is quite something to behold. It looks great.
Let's look around the model.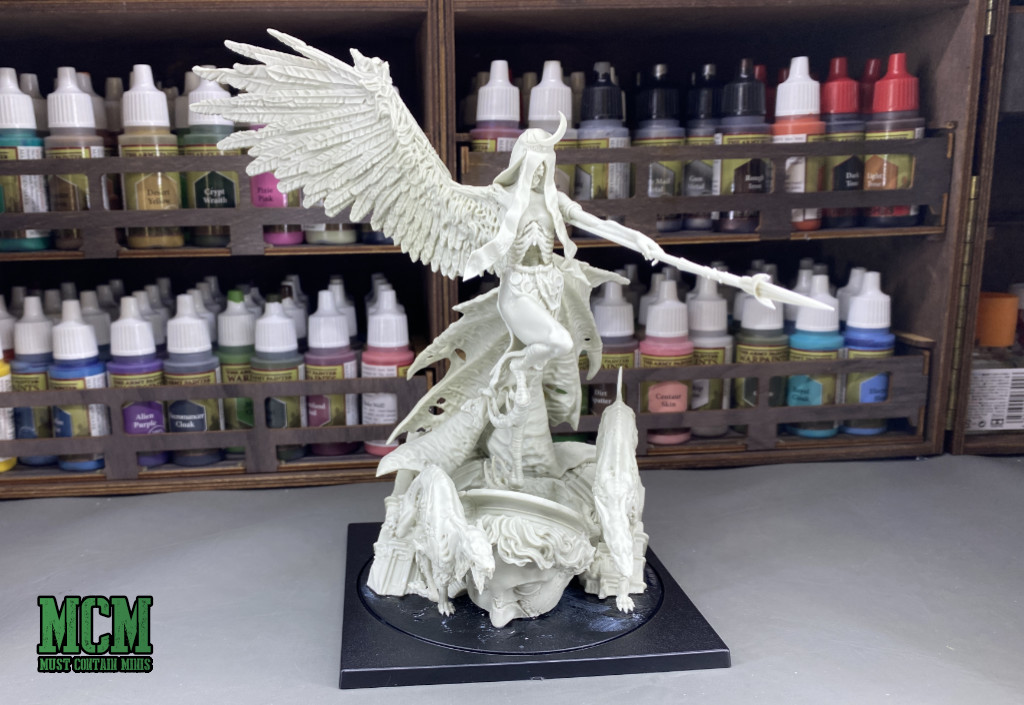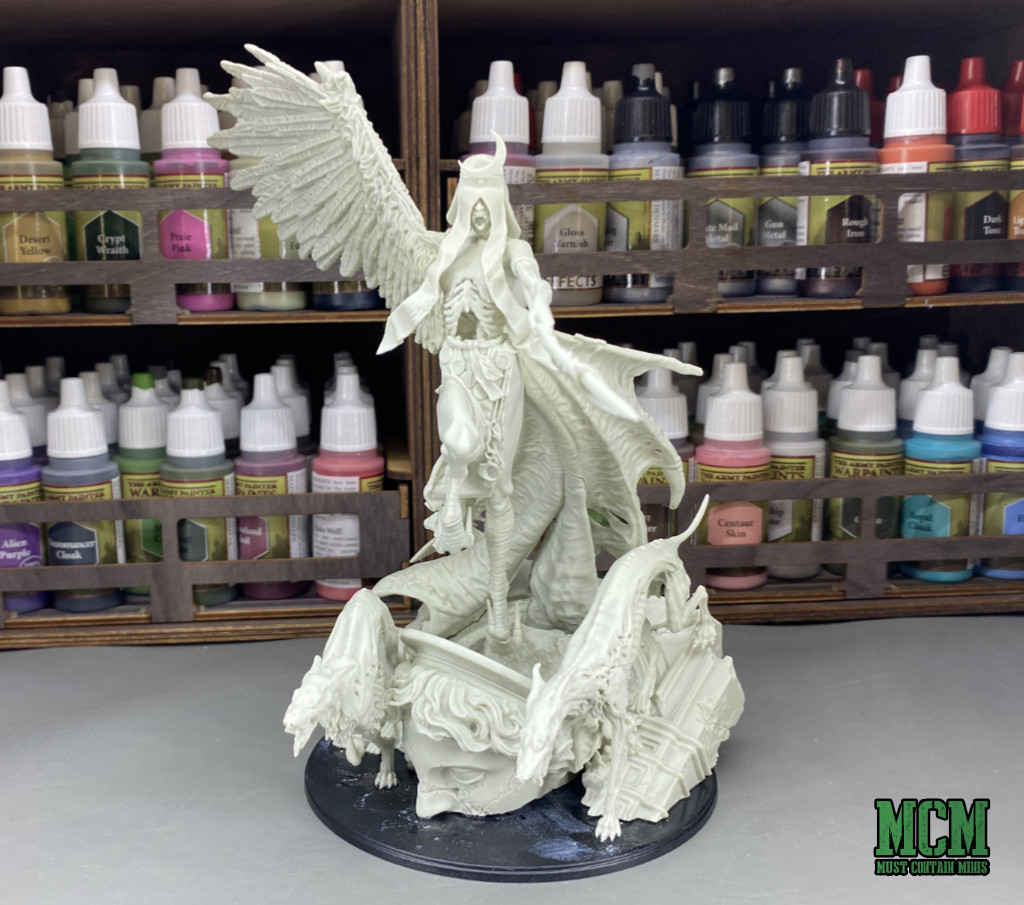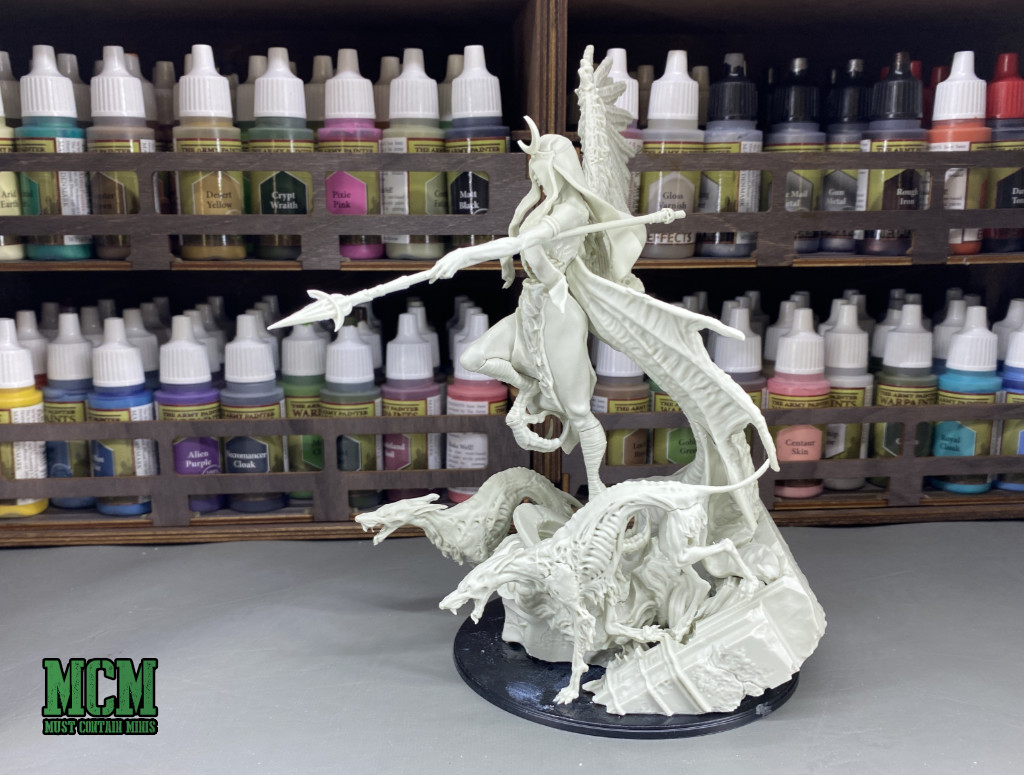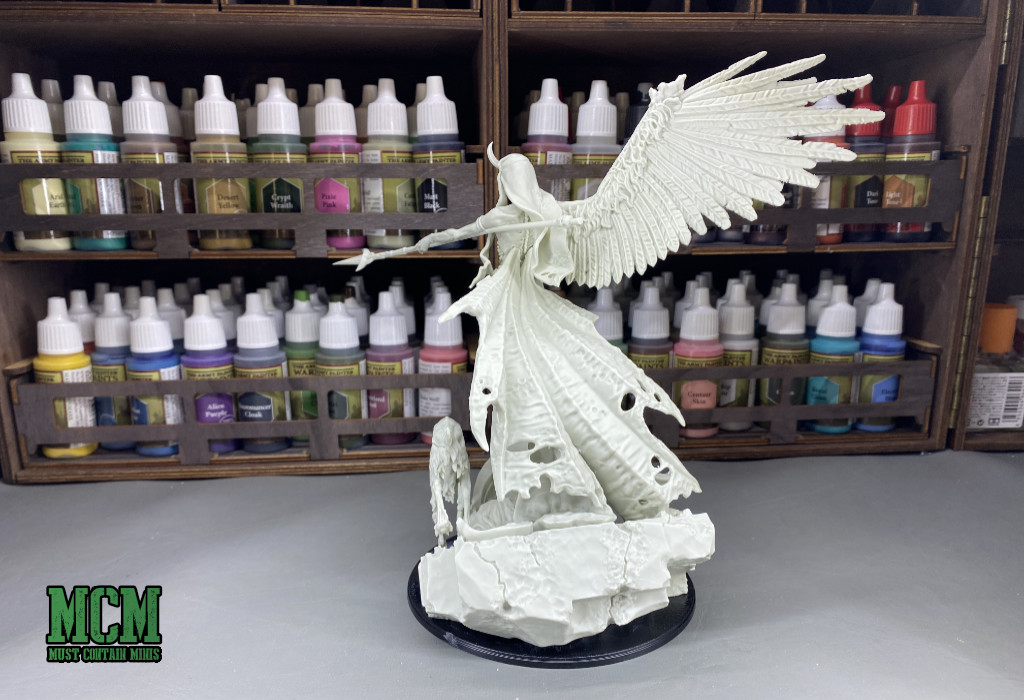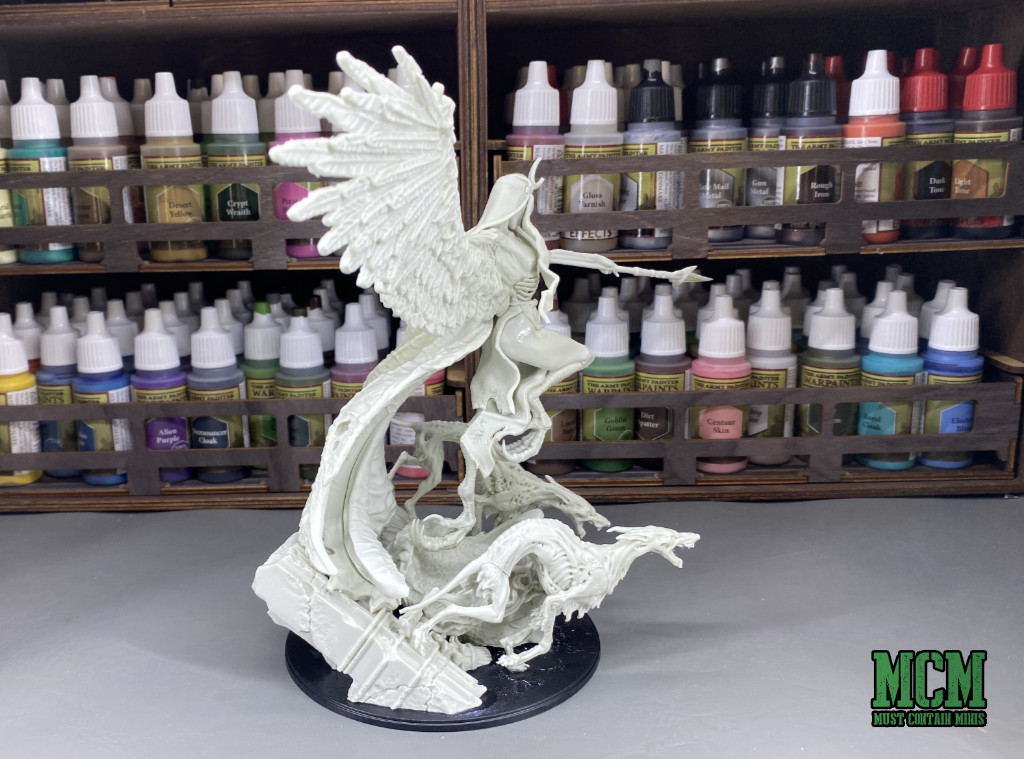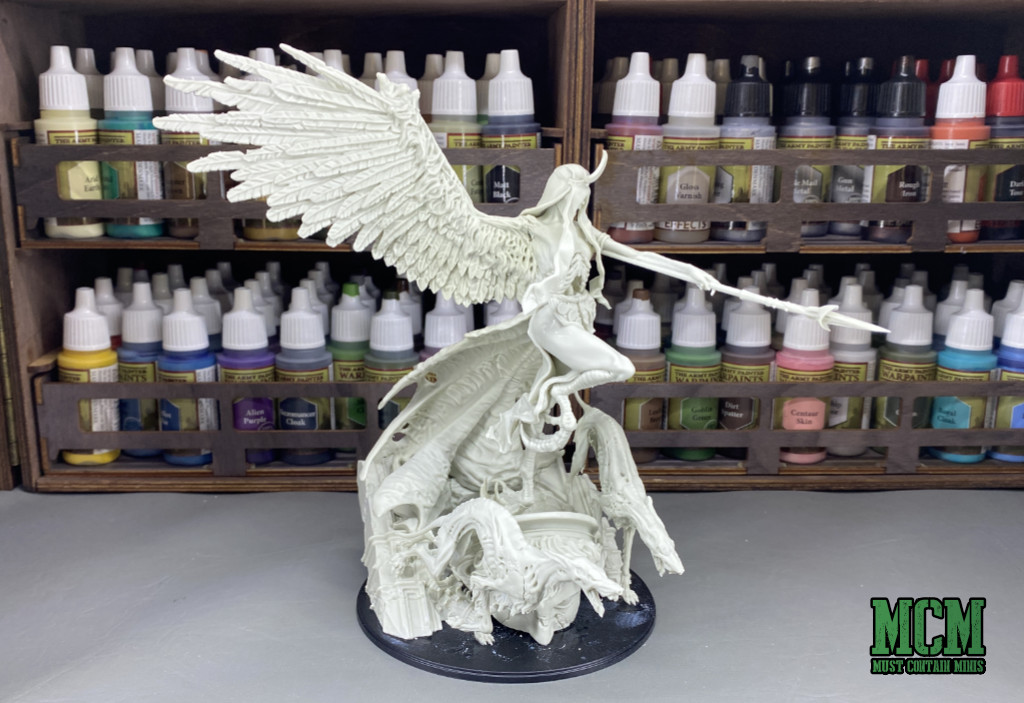 Painting The Model – A Note
Because I prefer building miniatures over painting them, I asked a friend if he would be interested in painting it. He said yes and we will have to wait and see how it looks whenever it comes back. In retrospect, this model would be better to paint in sub-assemblies. You can't easily get into that cauldron or many parts of the base once you glue all of the pieces together.
Now the poor guy is trying to figure out how to dissemble the model so that he can paint it to a higher standard. This model might get a visit from a miniature saw.
Note for next time. Consider keeping larger models in sub-assemblies for painting so all the pieces are accessible.
Wrapping it up…
Thank you for looking at Para Bellum Game's Fallen Divinity model with me. Like all of the recent models for Conquest, this figure is impressive. This miniature is no where near miniature. It is huge, and its base is a mini-diorama in and of itself. Special thanks goes out to Para Bellum Games for sending me this miniature. If you want to learn more about their games, Conquest: The Last Argument of Kings, and Conquest: First Blood, head to their website.
They also have an army builder that you can use for free and the rules of their games are also available as free pdfs.
For more stories about Conquest here on MCM, I recommend you check out the following posts…
Until next time, Happy Gaming Everyone!!!