Have you seen the brand new Conquest First Blood II – 2 Player Starter Set?? It looks absolutely amazing and is available now from Para Bellum Games and retailers that sell their products.
If you want to buy direct from Para Bellum and save 10% off of your first purchase, use this link [Affiliate Link] and the coupon code MCM.
With that out of the way, let's take a quick look at this new two player starter set.
The W'Adrhun vs Old Dominion Two Player Starter Set for Conquest: First Blood (Second Edition)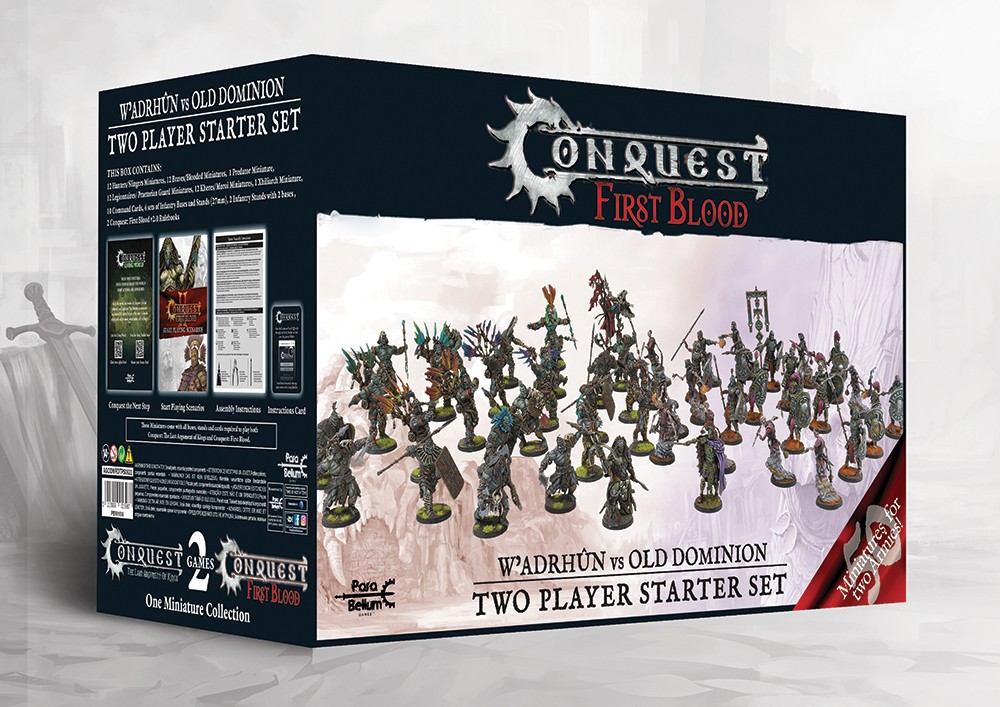 Since the previous edition, I have heard that the rules have been significantly been changed to make the game better. I still have to check it out to see what the rules are like, but the rules come in the box. They are also available online for free if you want to check it out before buying.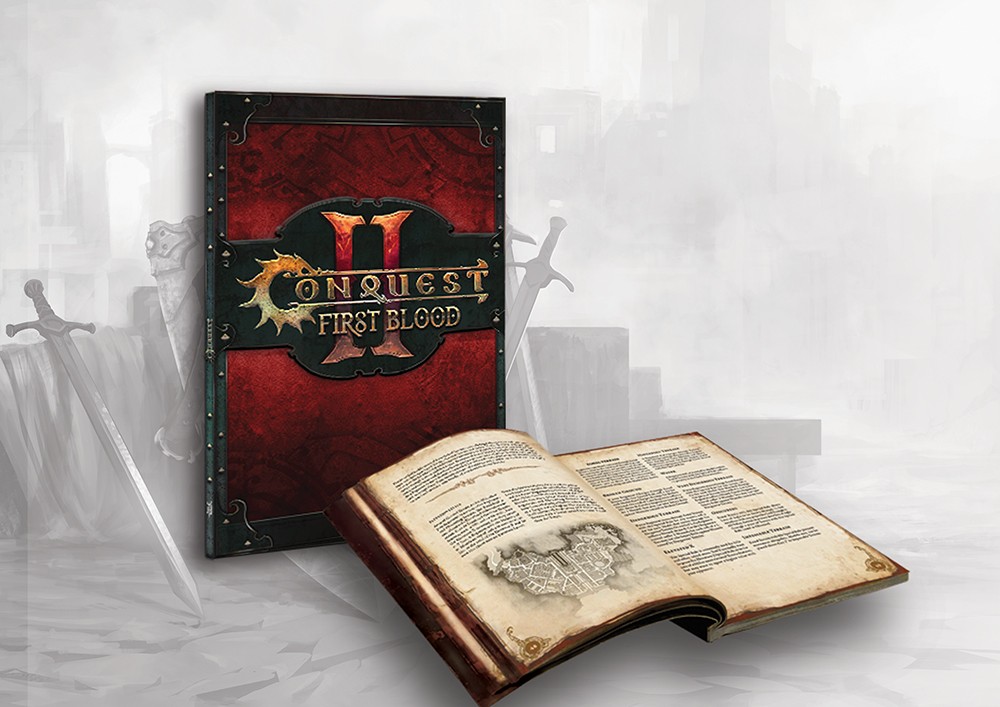 What I really like about the idea of Conquest First Blood II is that it is a skirmish game where you can bring in your existing armies (or start new forces) without having to collect huge numbers of models.
Speaking of which, let's look at some of the minis in the box.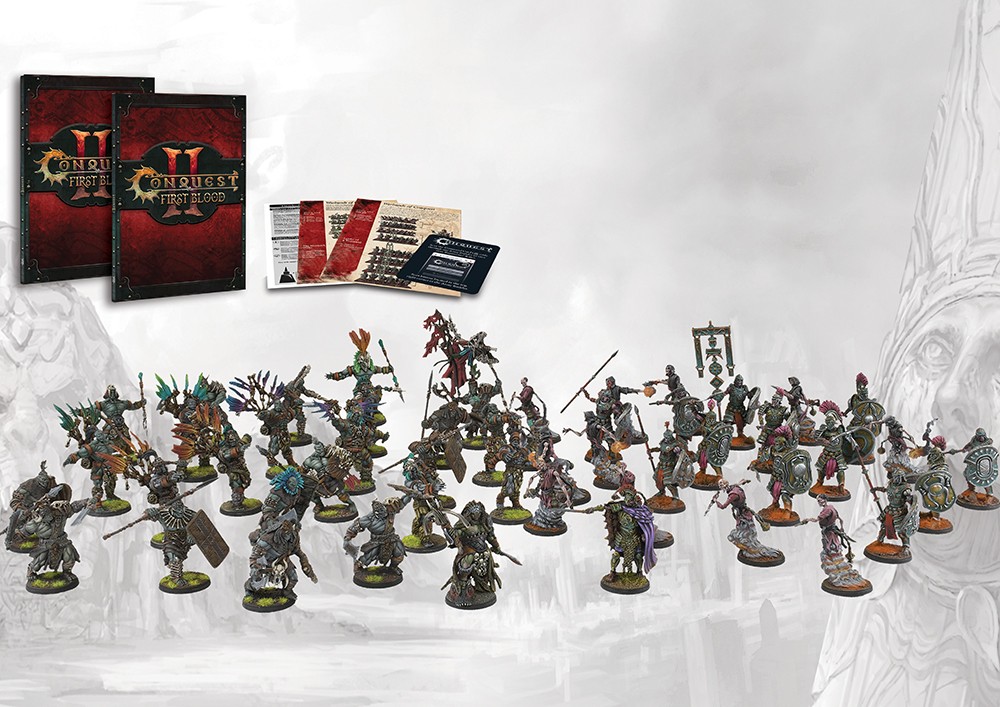 I am not going to show all of the minis here, but I will show you some of them.
Minis of the Old Dominion
If you like undead, here is Para Bellum's interpretation. A little different than other games, but very neat.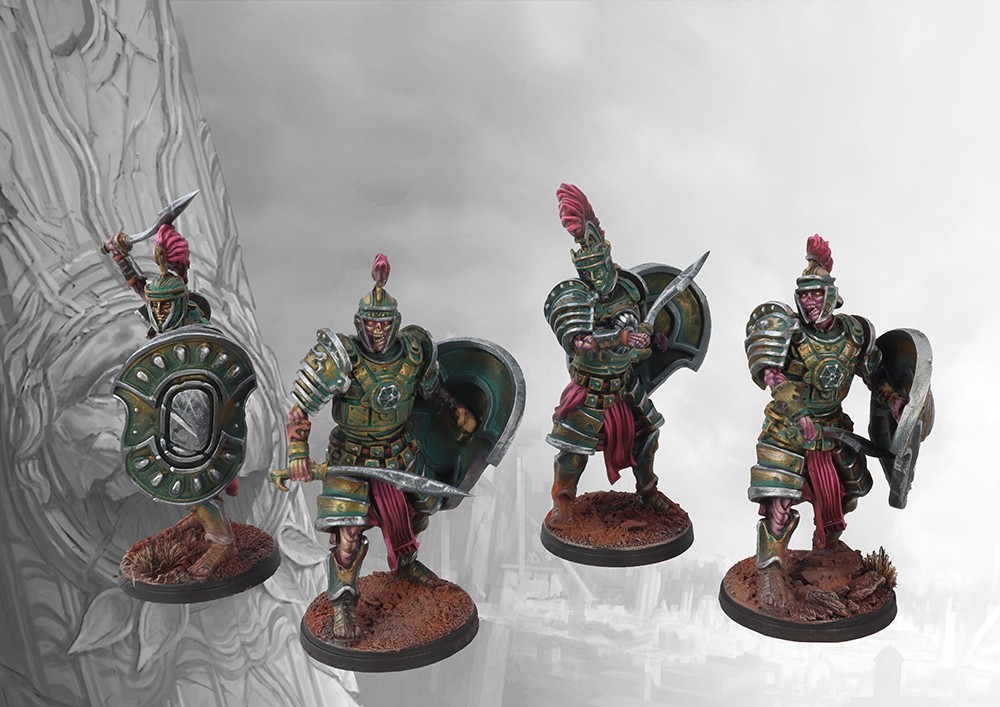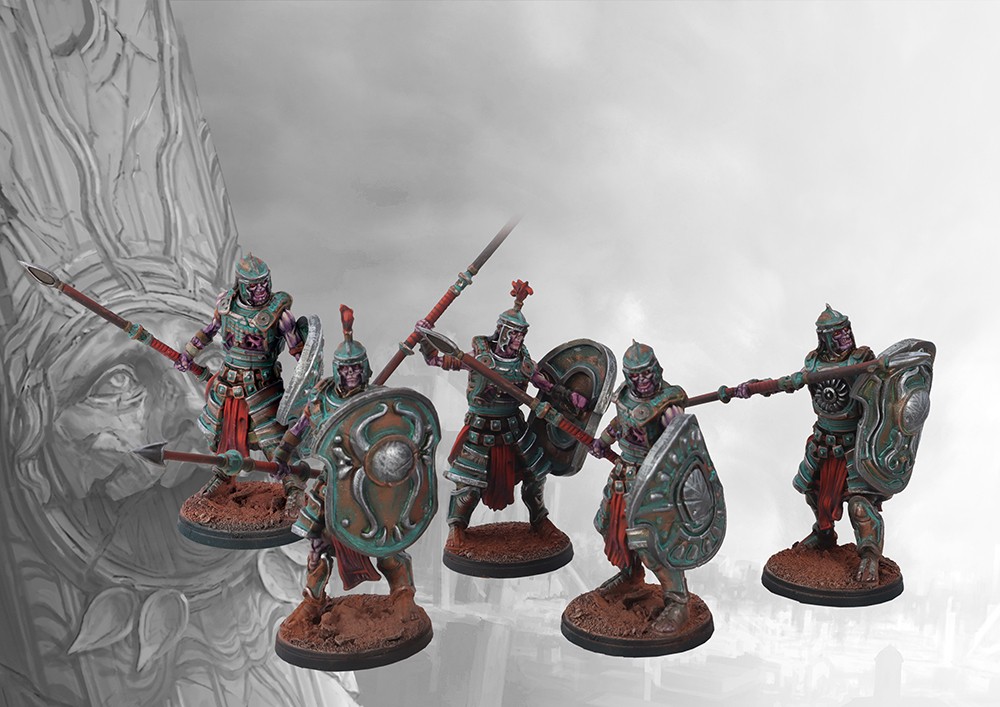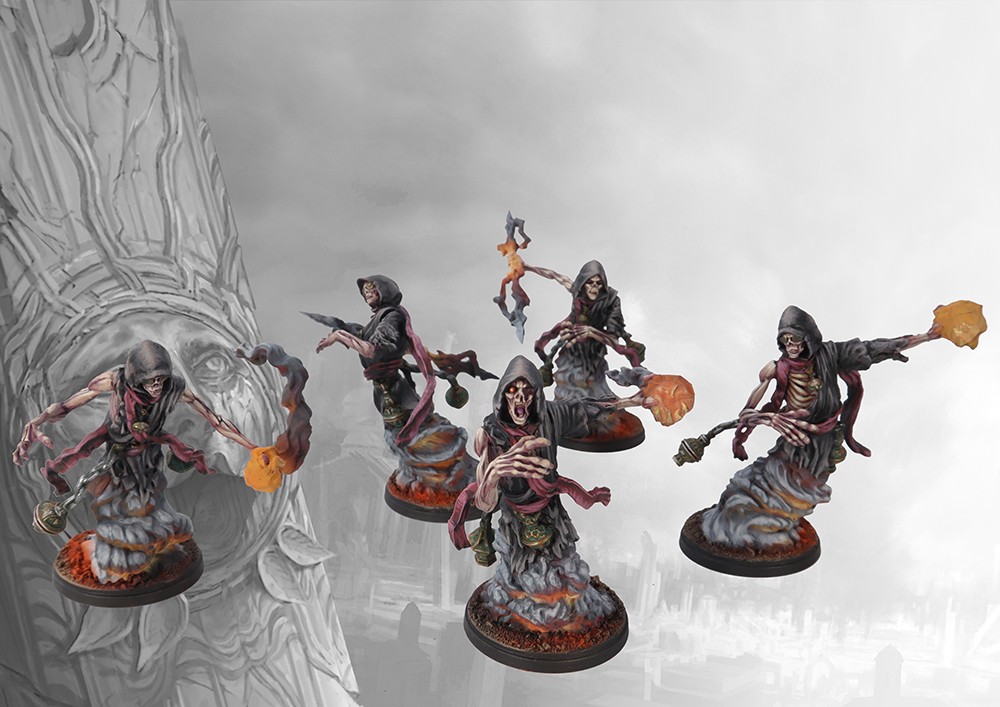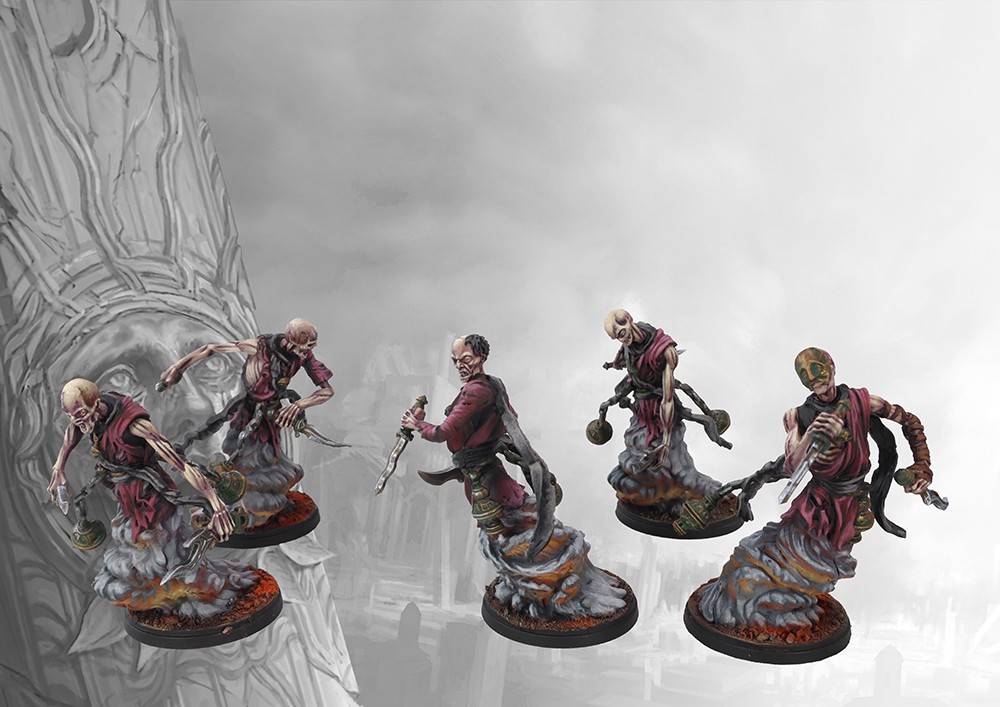 The Minis of the W'Adrhun
Here is Para Bellum's take on powerful Orcs.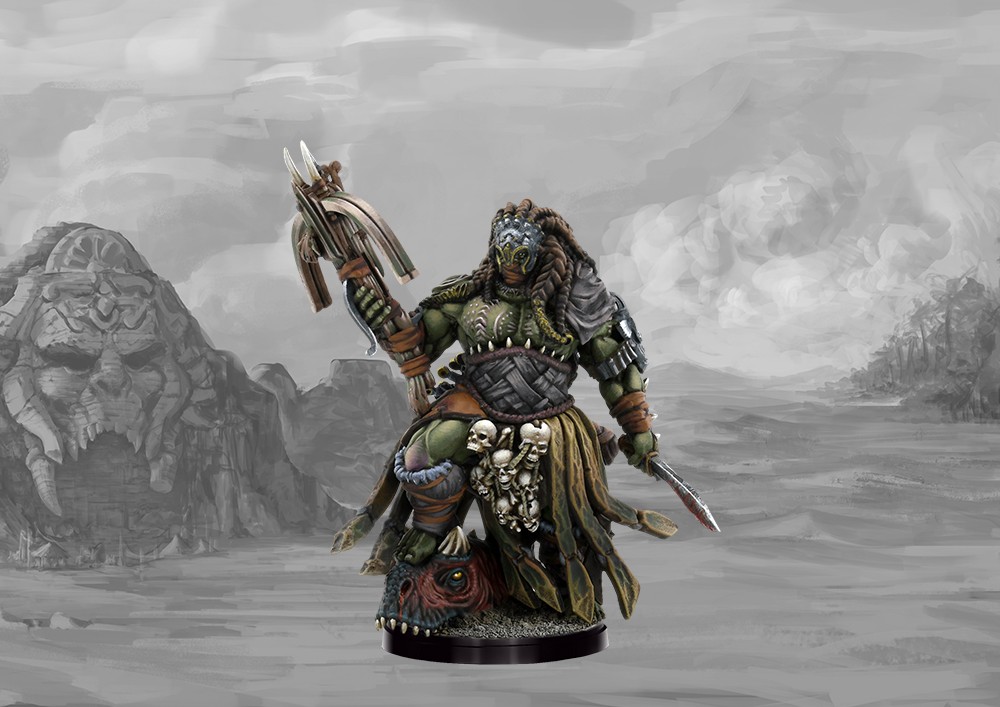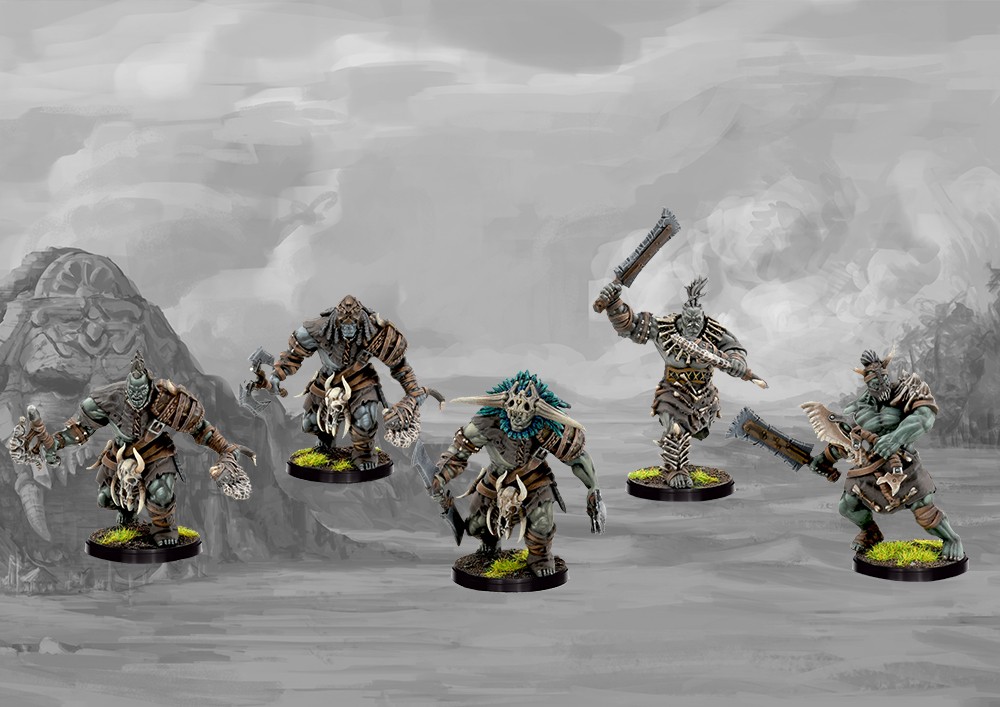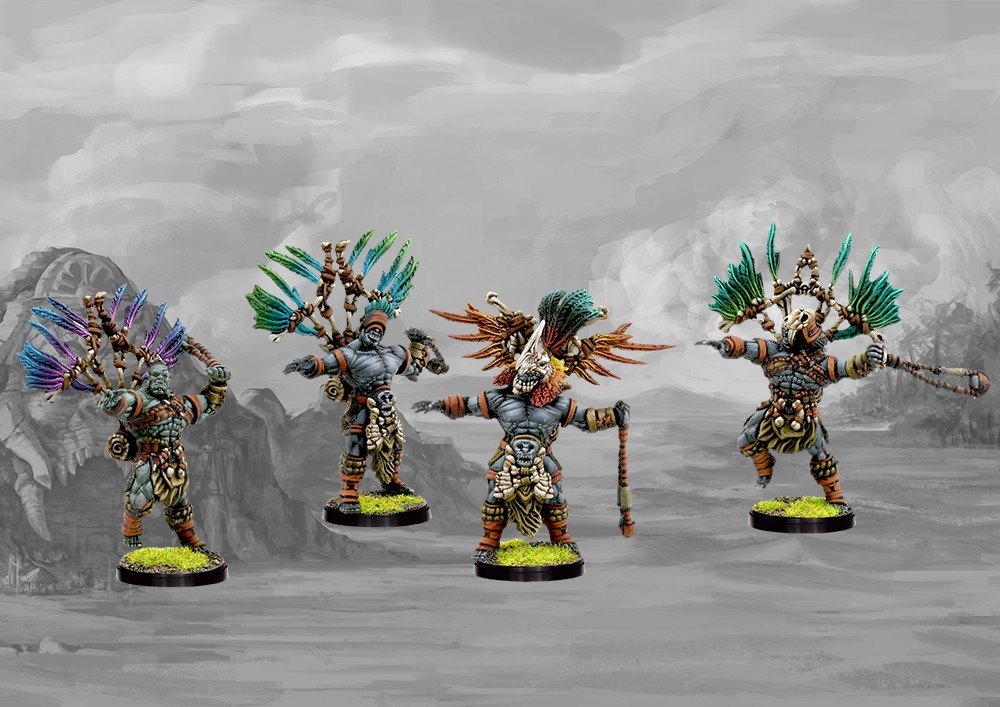 The above images are just a portion of the minis in the box. All of the images are from Para Bellum Games.
Do they interest you? If so, here are some places that you can pick them up.
Where to buy Conquest First Blood II the 2 Player Starter Set
If this two player starter set interests you, talk to your favourite retailer. Para Bellum is actively working on creating a network of sellers and they would be more than happy to talk to your store if it doesn't already carry their products.
On top of that, you can buy directly from Para Bellum Games [Affiliate Link] and use the coupon code MCM to save 10% off of your first purchase.
You can also save 10% from Wayland Games. Use this link to go direct to the product page [Affiliate Link]. Must Contain Minis has a working relationship with both Para Bellum and Wayland where we earn a small commission if you buy from one of the links in this story.
Wrapping it up…
Have you checked out Conquest yet? The minis are lovely, albeit larger than other companies. The game is scaled with standard models being 38mm in scale. In some ways, that makes them easier to paint. Personally I like building Conquest Miniatures and plan to get my hands on this new starter set myself.
How about you, will you be getting a copy? Do you already play Conquest? Let us know in the comments below.
Until next time, Happy Gaming Everyone!!!