North Star Military Figures is now taking pre-orders on the Frostgrave Plastic Wizards. This post is to quickly look at those Wizards, and the related book – The Wizards Conclave. Now, I happened to get my hands on the book early, so I will discuss a little bit about what is in the book too. Now, let's take a look at those plastic Wizards!
As a note, all of the images in this post are from North Star Military Figures. Be sure to follow them on Facebook or their newsletter to keep up on the latest news with them. 
Plastic Frostgrave Wizards
If you are like me, you have been waiting a long time for Plastic Wizards. I remember wanting this when the Plastic Soldiers (the first Frostgrave Boxed Set) came out. Well, our wait is now almost over! North Star Military Figures is now taking pre-orders for the miniatures and book. Unlike the Tribals launch, this release is not a NickStarter. That said, I think the minis in this release are more interesting (at least to my personal tastes).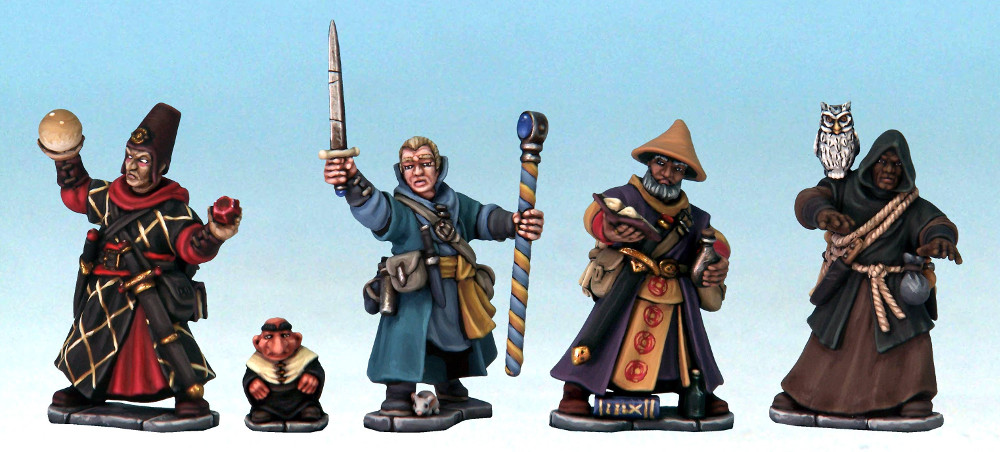 Before the release came out, everyone wondered how many miniatures came in the box. The preview artwork showed two figures – but no one knew the real answer. The answer is 8. 8 Plastic Wizards come in this boxed set along with the bits to make custom wizard miniatures. Below is an image of the sprue.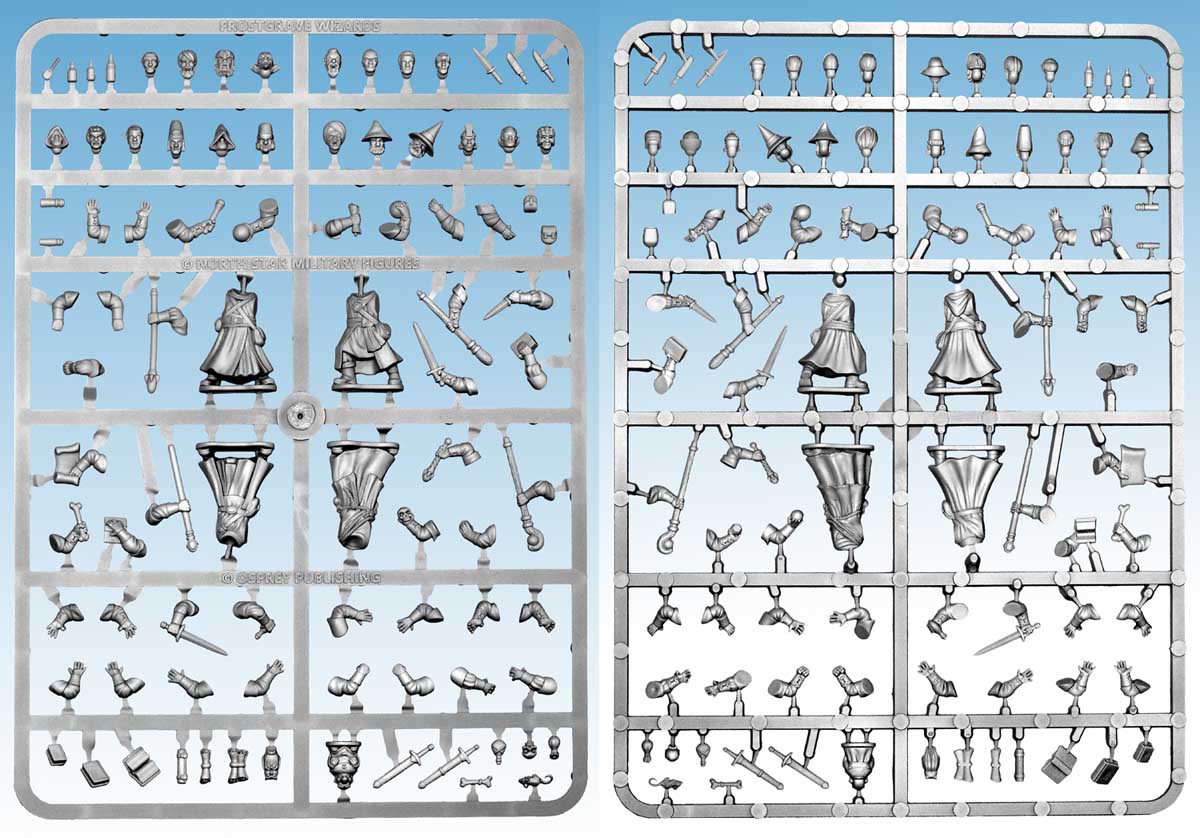 The Wizards' Conclave
For those that don't know, the Wizards Conclave is an adventure expansion to Frostgrave. This book provides new scenarios and a couple of mini-campaigns by a plethora of authors. Many of these people are well respected people with rule sets of their own published. Ash Barker, Nick Eyre, Andrea Sfiligoi and Matthew Ward are in here to mention a few. Heck, even Andy Chambers and Alessio Cavatore contributed to this book!
What you won't find in this book is new soldier types, base items or fancy alternative rules meant to change the game. Instead, you will find a large number of scenarios by different authors. There are a few new magic items (although not many) and creatures for you to fight (again, not too many, but the book includes Mimics – which are interesting for anyone with an RPG background).
The scenarios are interesting and the best part of the book is that if you ever wondered how a certain author might take on Frostgrave, well here is your answer. In all, 16 authors contributed in the writing of this book.
Wrapping it up…
Hopefully you enjoyed this quick look at the Frostgrave Plastic Wizards Set and The Wizards' Conclave expansion book.  The plastic miniatures are now up on North Star's Website for pre-orders with an expected delivery date in March.
[amazon_link asins='1472824059,1472824016,1472805046,1472816242,1472819322,1472818504,1472832671,1472814096,1472896157,1472817346′ template='ProductCarousel' store='mustcontainmi-20′ marketplace='US' link_id='1fbaa1a7-c352-4424-af7f-6b11eaf333e3′]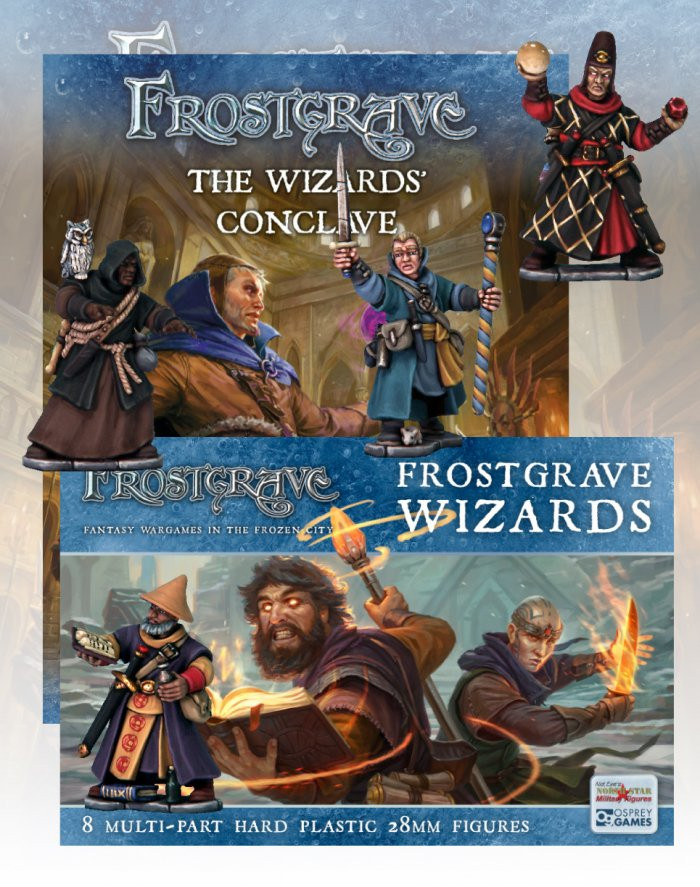 Until next time, Happy Gaming Everyone!!!