OnTableTop is one of my go to websites for miniature fun for years. As many of you know, I write for websites other than Must Contain Minis. In addition to MCM, I also write for Bell of Lost Souls (you can check out my author page there here) and I have a second website called Tech Presenters (check out techpresenters.com here).
Now I also have content up on OnTableTop too. These guys have been around for years. Longer than I have for sure. Right now I have two project pages on the go there. I have a Wild West Exodus Project Page there and a page about Dystopian Wars too.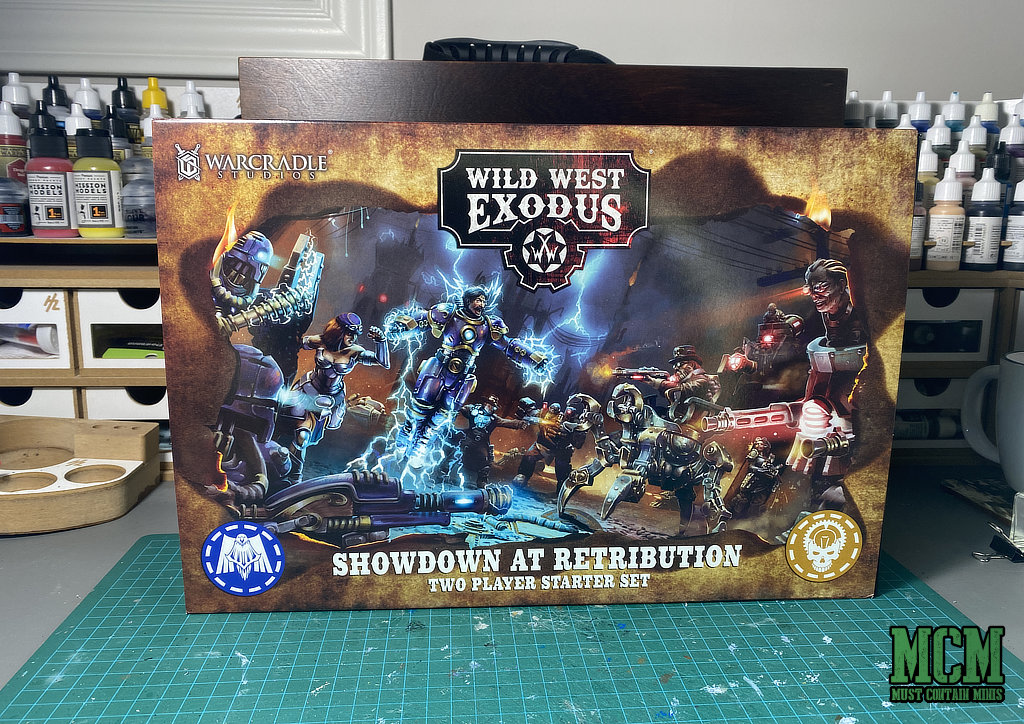 I have plans for more, and I am really looking forward to seeing where things will go.
One thing that I thought was really cool was that there was a quick glimpse of my project page on The Weekender.
A Quick Glimpse of Must Contain Minis on The Weekender
It is brief, but one of my project pages appear at 6:29 into the video. It is my Wild West Exodus content. If the video does not work below, you can also view it here.
OnTableTop's Goal – A Hub for You and Me
I am not sure if you have seen this, but OnTableTop is working on being a hub for content creators and viewers to flock to. They aim to give curated content from all sorts for producers on their site. Through this site, you can narrow down specifically into whatever game that interests you.
Part of their plan is to make a home for curated content for people interested in miniatures games. In principle, I think of the idea as something like Board Game Geek, but better. OnTableTop's focus is miniatures games, but I notice some board games sneaking in there with Free as well.
Below is a quick video that BlackJack Legacy made with Warren from Beasts of War fame (and OTT too of course). If the video does not work, you can also watch it here.
I am hoping that their goals will line up as a win-win with my own and Must Contain Minis. As you know, I like to talk about all products that are generally not by GW. GW makes great products, but I like to write about other companies, and OnTableTop does too. As such, I think it will be a good home for some of my content.
Don't worry though, I will still be keeping up this website and using it as the main platform for my content.
A Reminder About the Global Gunslinger League with OnTableTop
Last week I wrote a post about the Global Gunslinger League for Wild West Exodus. In it, I talked about their contest that is on now until the end of the year. There are two great prizes up for grabs and lots of fun to be had. Be sure to check out the announcement article for the Global Gunslinger League if you want to know more.
Wrapping it up…
Thank you for joining me in this quick post about Must Contain Minis and OnTableTop. My hope is that the two sites can help each other grow and I really like that both sites like to focus on the smaller companies that are not the biggest miniatures company on the market. You know the one I am talking about!
Hopefully you enjoyed this quick announcement and there will be more articles to come.
Until next time, Happy Gaming Everyone!!!