Our friends at Firelock Games recently announced War Stories, a World War Two Role Playing Game. If you ever wanted to play role playing games set in this period, this might be your opportunity. You can take the role of an American or British paratrooper in WW2.
It looks like there are other roles you can take on too such as partisans and tankers. I expect to see this game being released in early 2022. For now, let's take a look at some of the artwork.
Update – June 24, 2022: This game should now be coming out in September of 2022 in PDF format and late in the fourth quarter for the physical product. This is up on pre-order now where you can save 20% off of the game. I have an article about that here. keep reading this article though as it gives images and information that the other one does not.
The Artwork of War Stories
The images below all come from Firelock Game's Facebook Page and their War Stories Facebook Group. If the idea of this game excites you, be sure to join that Facebook group. Now, on to the art!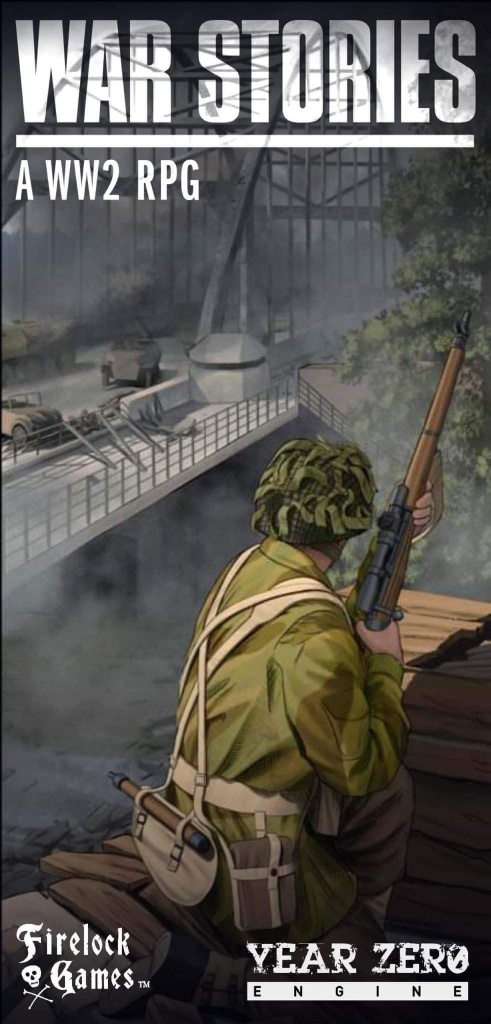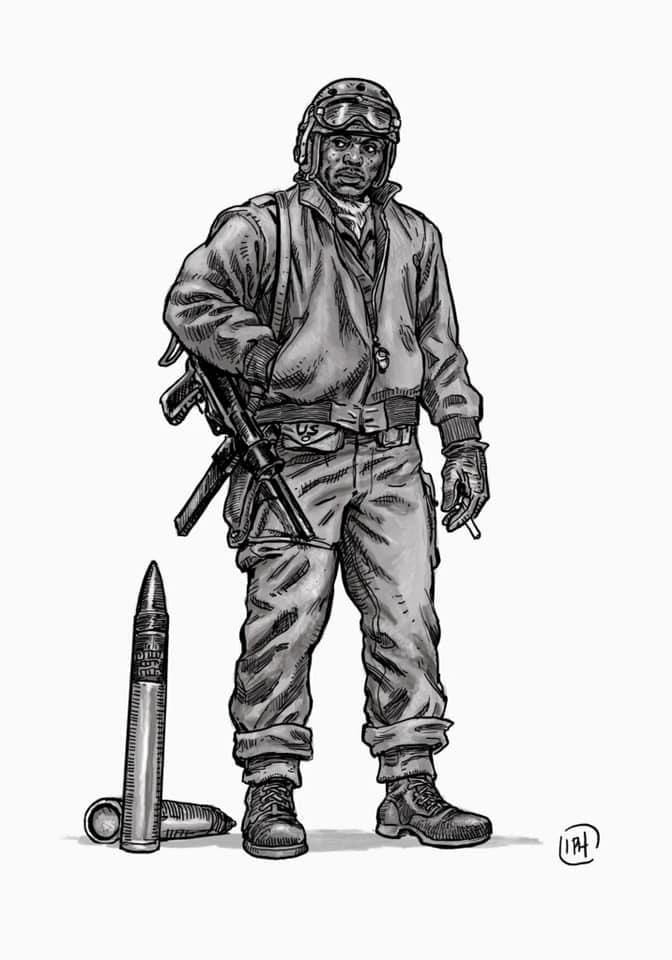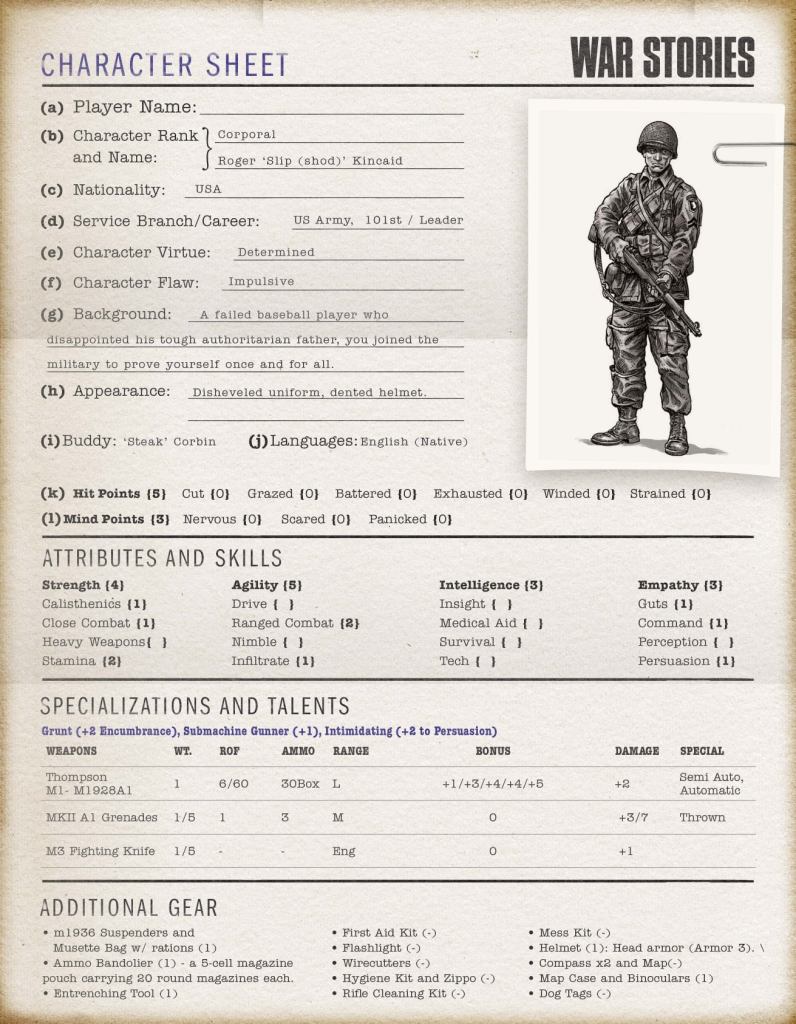 Check out these promotional images so far. I love them!!!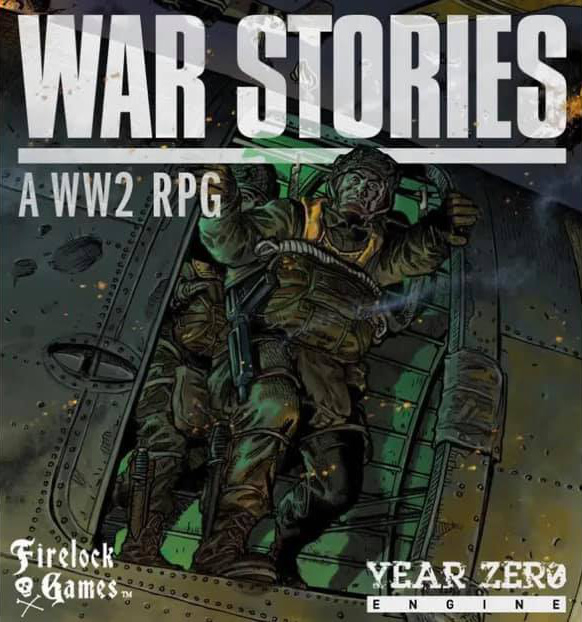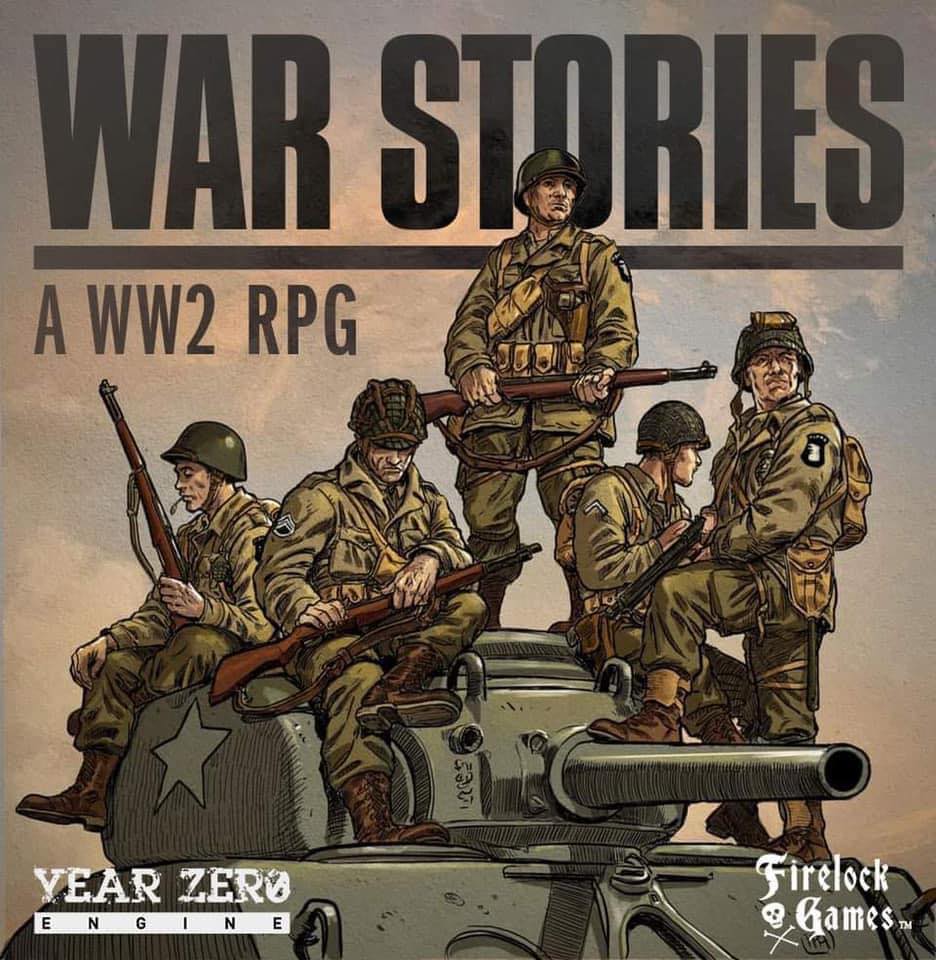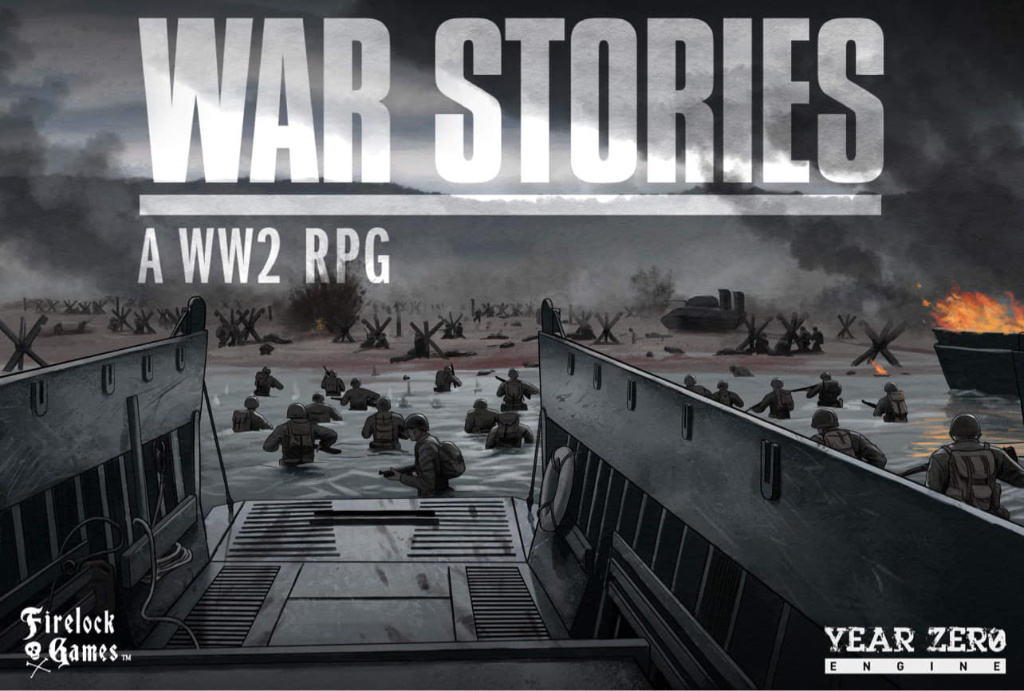 A Description of War Stories by Firelock Games
Below is how Firelock Games describes the new RPG on their website.
War Stories is a roleplaying game using the Year Zero Engine that is set during the Second World War. All the background, rules, and scenario ideas needed to run a game centered around the harrowing exploits and extraordinary adventures of the 101st Airborne paratroopers (or alternatively, the British 6th Airborne) will be included. Play as the valiant heroes who parachuted into Normandy during Operation Overlord in June of 1944. The campaign game will allow players to tell the tale of their intrepid soldier-characters (even non airborne such as resistance fighters or tankers) as they collectively liberate France and drive onward toward victory. Above all, players will be able to create moments of valor and courage, ultimately weaving their personal tales into the fabric of history, from D-Day and beyond. These will be their War Stories.

Quote from Firelock Games' announcement post for War Stories the World War 2 RPG.
Wrapping it up…
If the thought of role playing through a World War 2 campaign appeals to you, then be sure to keep your eyes on Firelock Games into 2022. For all of the newest information on the game, join that Facebook Group that I mentioned earlier.
On top of this new game announced for WW2, they also have a Pirates based Role Playing Game coming and I am eagerly anticipating their two player plastic starter set for Blood & Plunder.
As you may have guessed, Firelock Games is one of the companies that I really like. If you want to read more stories about them, I have a section of this website dedicated to them. You can check that out here.
Again, this game is up for pre-order sales now and you can take an extra 20% off of that now. Visit this post for more details.
Until next time, Happy Gaming Everyone!!!