Legions of Steel: Operation Anvil is now on Kickstarter. Raybox games resurrected this 1990s game recently on Kicksrtarter. This time around, they bring new miniatures and a second edition of the rules to the table.
The new miniatures, by the way, look fantastic. I wrote a post about the minis earlier and even guided you through how I painted them in another. Now, I take a closer look at the Kickstarter campaign
Must Contain Minis takes Legions of Steel to YouTube
In the video below, I look at the Legions of Steel: Operation Anvil's Kickstarter and combine the miniatures post and painting posts on MCM into one video.
Check out the video and if you like what you see, please subscribe to my YouTube Channel.
More about Legions of Steel: Operation Anvil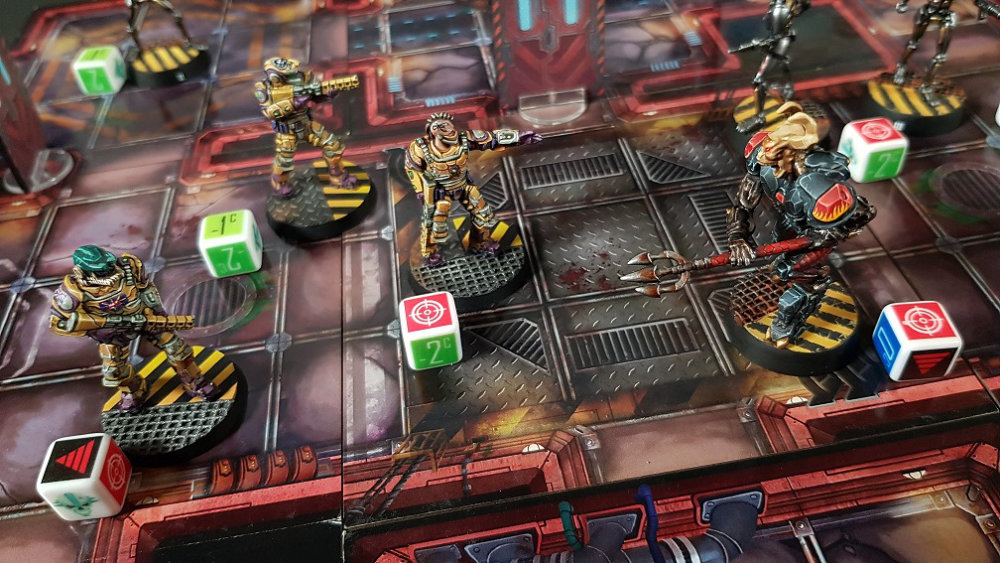 I detailed a fair bit about the Kickstarter in the video above. That said, I am going to add some of the resources from the Kickstarter page below.
If you haven't checked out the campaign yet, they do have a few levels you can get in on. Being Canadian, they are running in Canadian funds. Keep that in mind as you look at the prices.
Below is a quick summary of their pledge levels.
$15 – PDF Copy of the Rules
$59 – Legions of Steel non-miniatures box. Perfect if you bought their classic miniatures or have other miniatures you want to use
$109 – The Legions of Steel Core Box
$177 – The Expanded Set
$329 – The All-In Pledge
If this is in your budget and this might be something that you are interested in, be sure to check out their Kickstarter page.
Wrapping it up…
Thank you for joining me in this look at the Legions of Steel: Operation Anvil Kickstarter Campaign. This looks to be a very interesting project and the miniatures are nice. Hopefully you enjoyed taking a look at their campaign with me.
Oh ya, I am on YouTube too. I am really hoping to grow that channel quickly. If you like my content, please subscribe to me over there.
Until next time, Happy Gaming Everyone!!!