Have you ever spilled, or come close to spilling, Tamiya Plastic Cement in the past? I have.
In this post, we take a quick look at an affordable Tamiya anti-spill glue holder by Gamecraft Miniatures. This item can help prevent your bottle of Tamiya from spilling on your work surface. Now, let's take a closer look.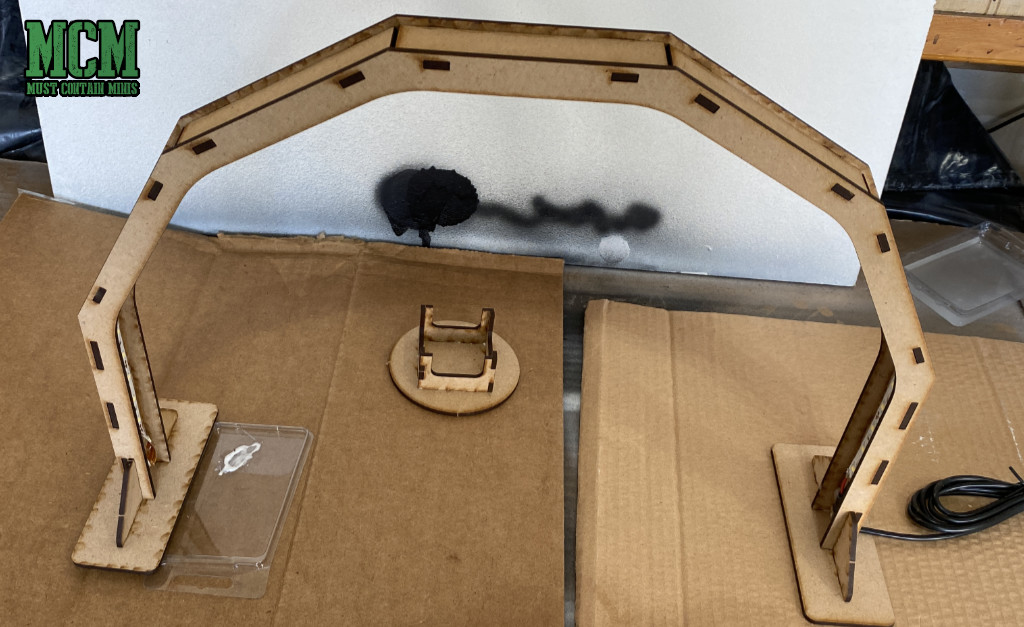 The Quick Review
Does the anti-spill Tamiya holder work? Yes.
Does it cost much? Nope. Right now, it costs less than $4.
Is it easy to build? I built this unit in under five minutes while working slowly and filming a video. I did so without directions.
Is it worth it? That is up to you. I know this bottle holder will regularly make it out to my hobby table now.
The Video Review
I made a quick video review of this product. You can find it using the embedded file below. If that does not work, use this link here.
Some Pictures of the Product
The video and quick review say all that you need to know about the product. Before closing out this review, let me share some pictures with you.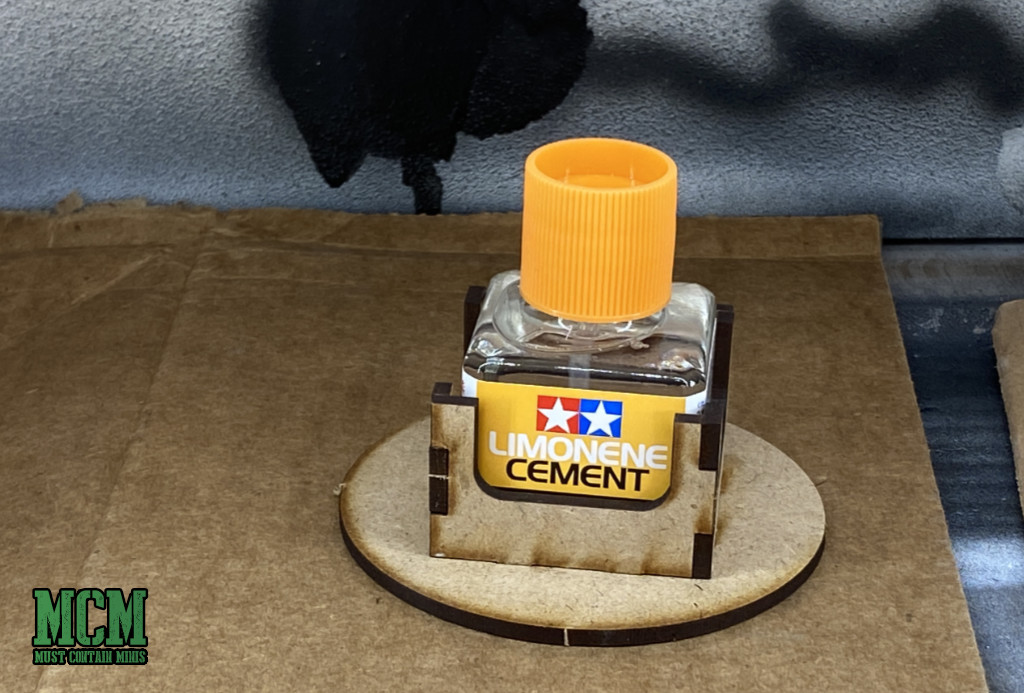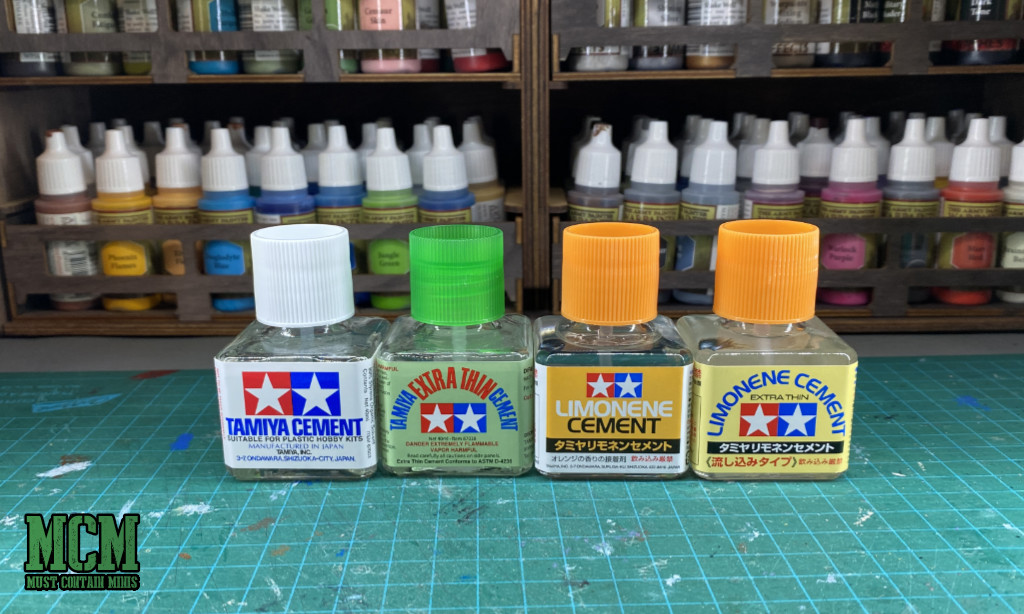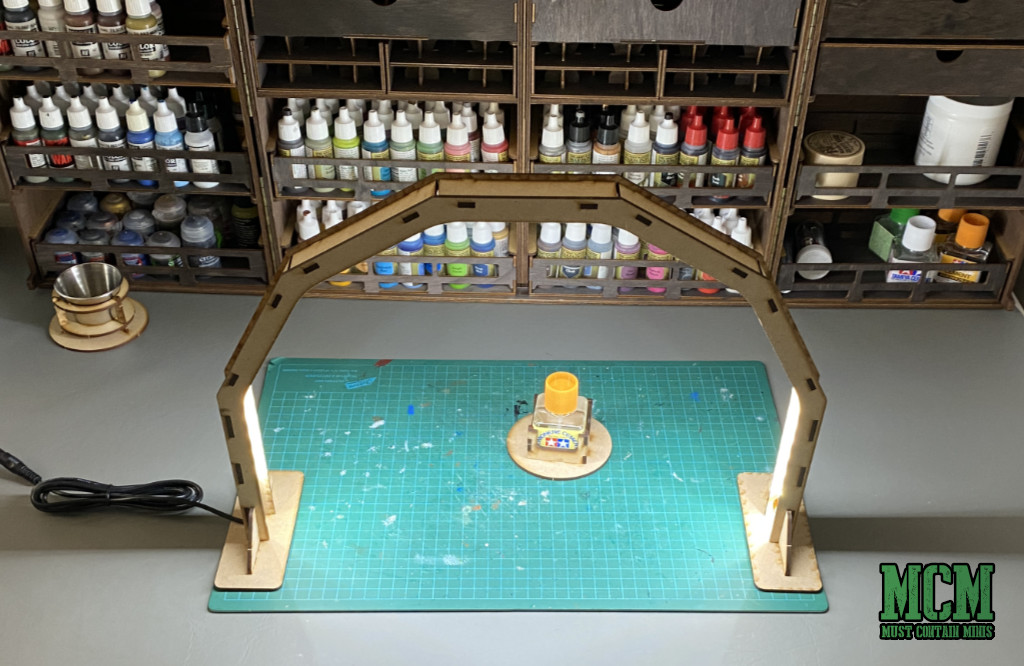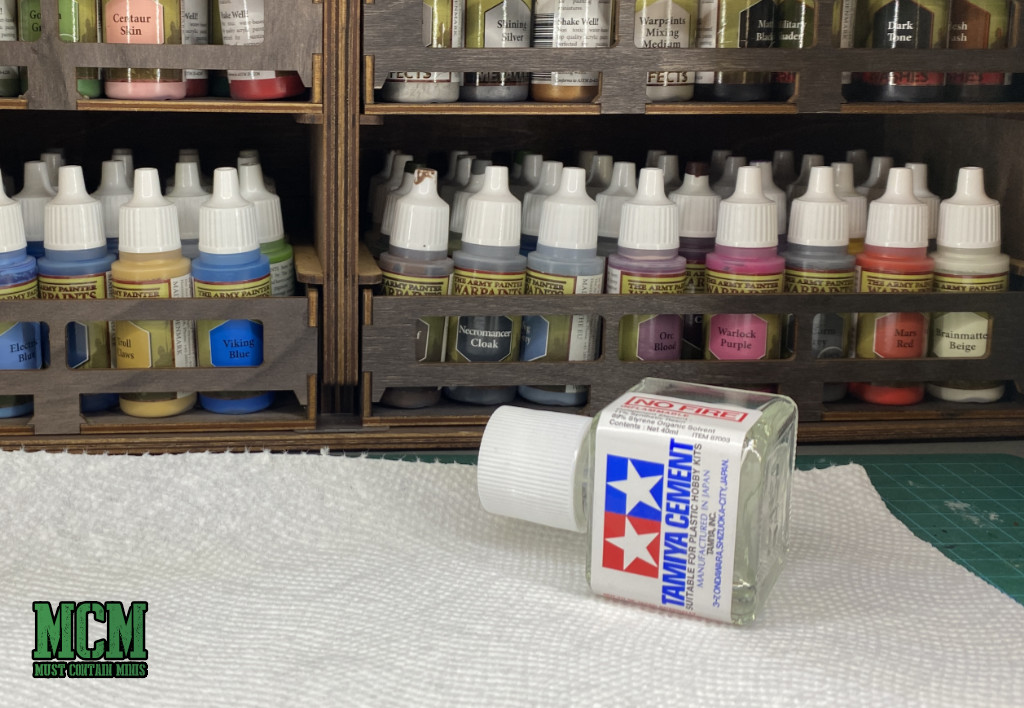 Wrapping it up…
Today's post is a quick review of a Tamiya Plastic Cement holder that works for all sorts of Tamiya square bottles. Overall, a very affordable and functional product. If you are interested in taking a look, head on over to the Gamecraft Miniatures website. You can also go directly to the product page.
For more articles about Gamecraft Miniatures on Must Contain Minis, check out this link here.
Until next time, Happy Gaming Everyone!!!