In this quick WizKids Ballista Miniature Review I take a quick look at an unpainted Dungeons and Dragons miniature. If you have not seen WizKids unpainted line of Pathfinder and Dungeons and Dragons miniatures, these are a great way to pick up minis at a value price. In terms of quality, they are quite good for what you pay and they come pre-primed!
The Packaging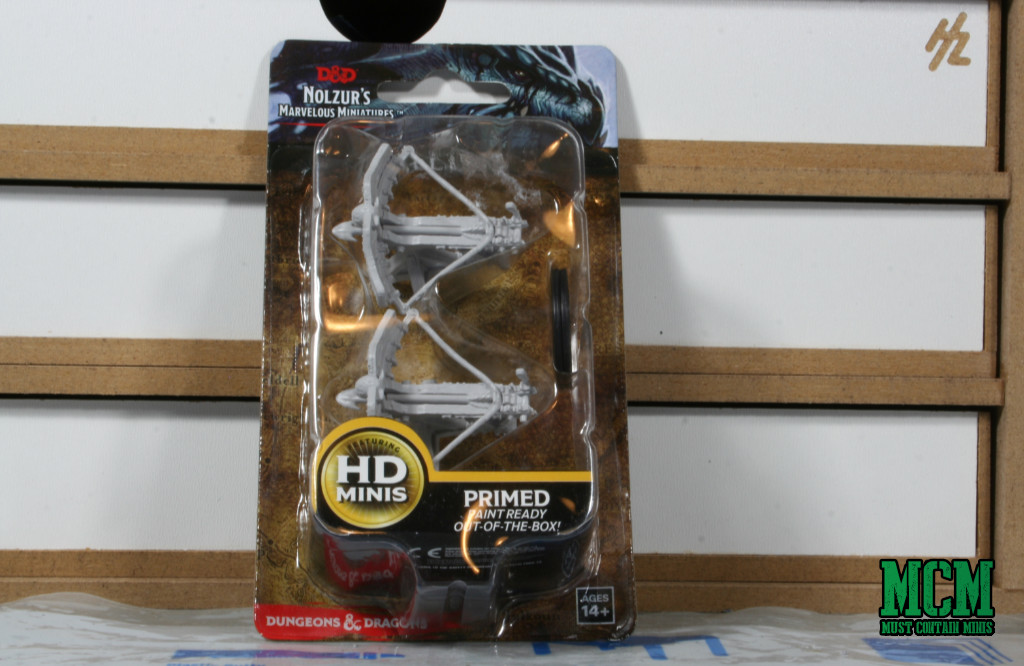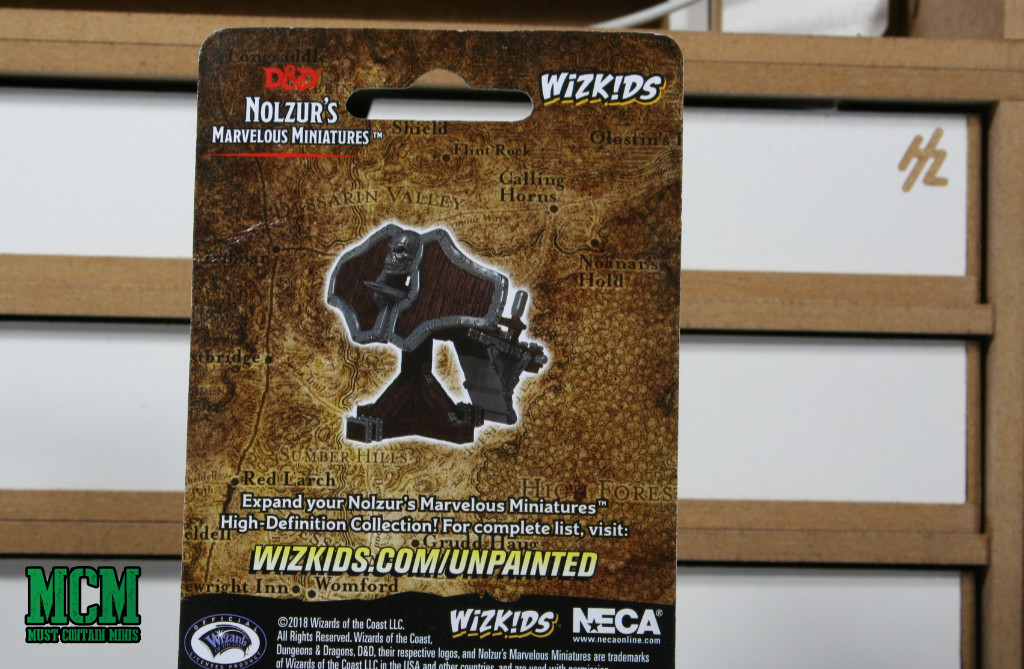 My Painted Ballista Miniatures
After an extremely quick paint job, here is my version of the WizKids Ballista from their Dungeons and Dragons miniature line.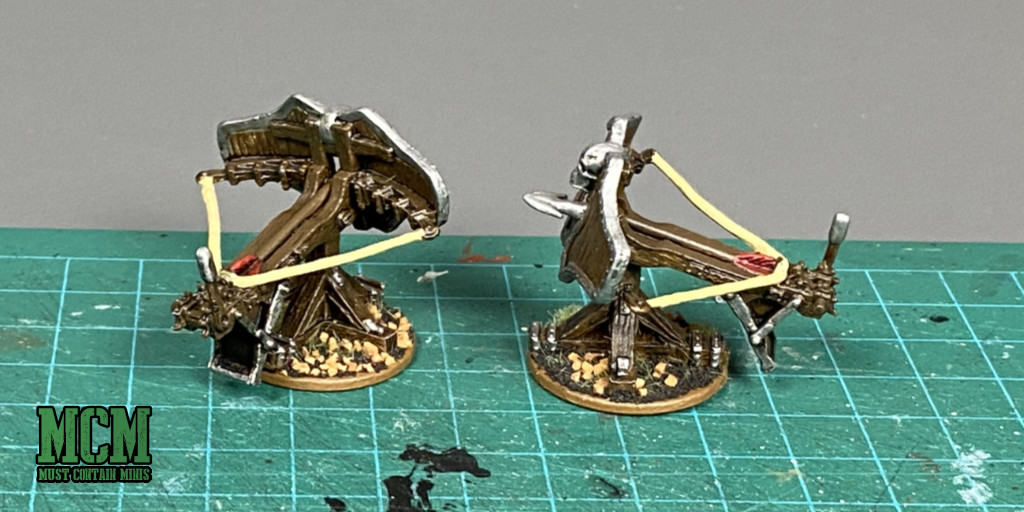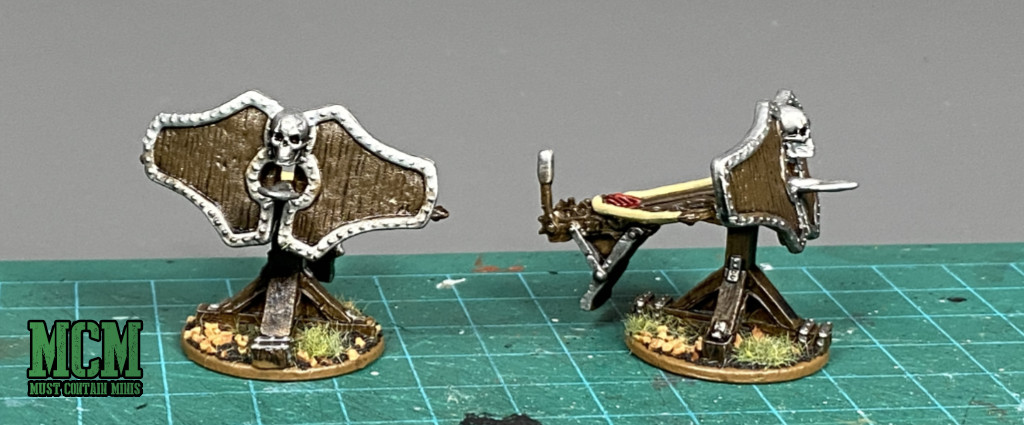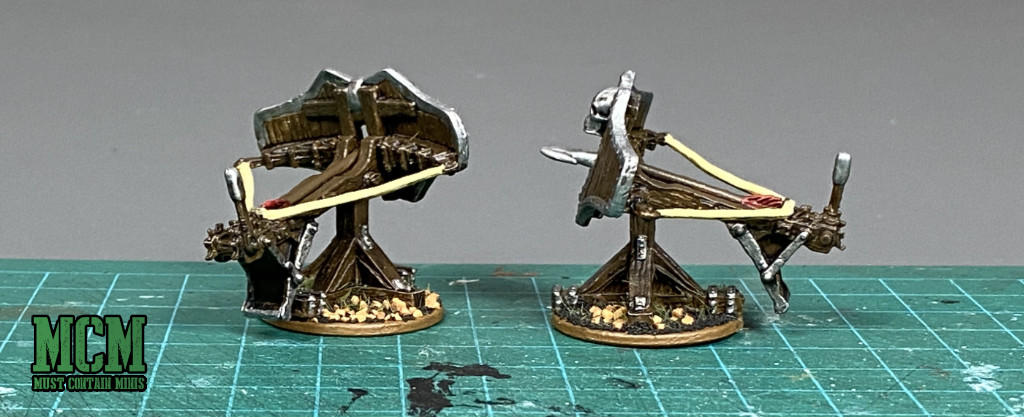 Scale Comparison – Unpainted Dungeons and Dragons Miniatures to other Manufacturers
Like the rest of WizKids' Dungeons and Dragons line, these scenic pieces are scaled for 28mm gaming.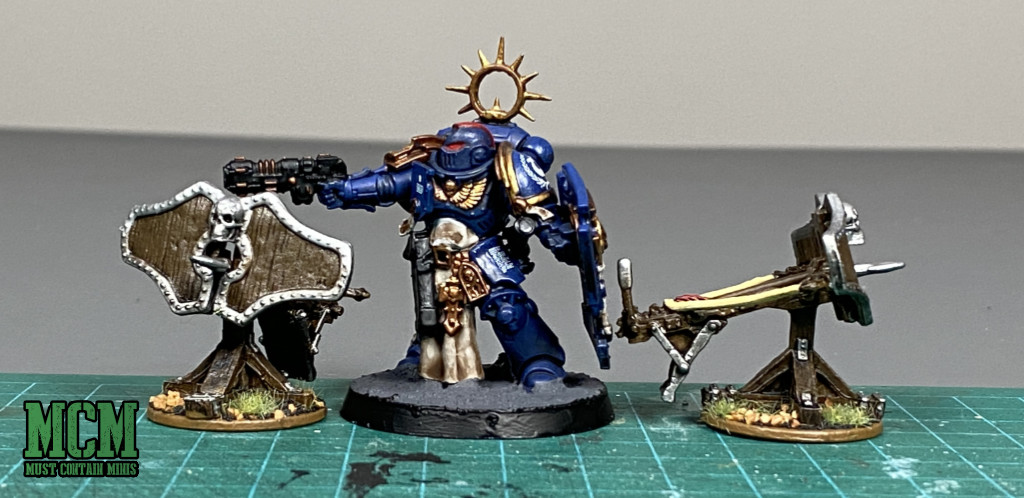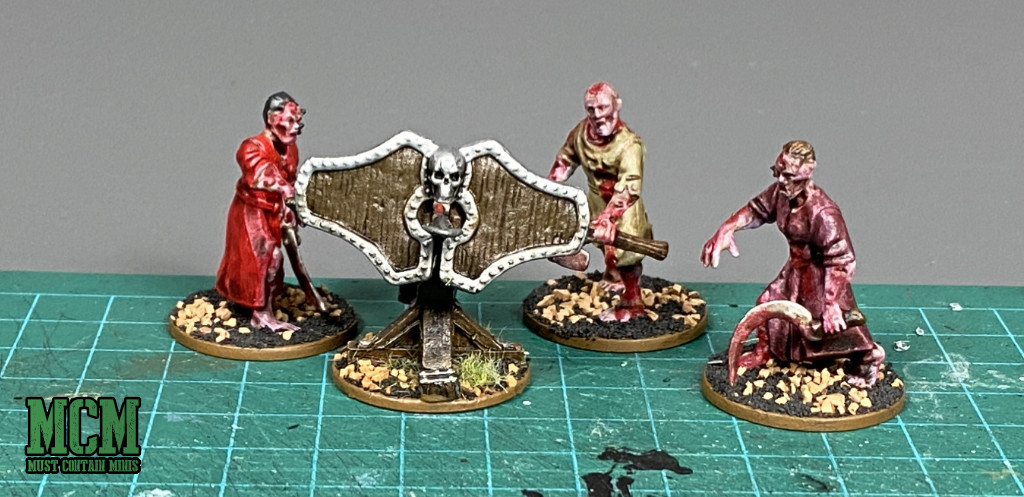 Wrapping it up…
I bought these two Ballista miniatures by WizKids for use in some miniatures agnostic games. Whether you are playing Forgotten World, Dragon Rampant, Saga: Age of Magic or something else, these models are an extremely affordable way to pull some artillery options into your army. That is exactly why I bought them and I think they look decent for what I paid for them.
As always, thank you for checking out this post.
Until next time, Happy Gaming Everyone!!!