Recently I received a set of sprues for the new W'adrhun Hunting Pack from Para Bellum Wargames. These new minis look extremely cool on their website and the sprues are equally impressive.
Like all of the newer Para Bellum Releases, these are made of thicker, higher quality plastic than their earlier models. In this post, I will show you those sprues, but let's look at the product pictures from Para Bellum first.
Pictures from Para Bellum
When you build and paint these creatures up, here is how they should look.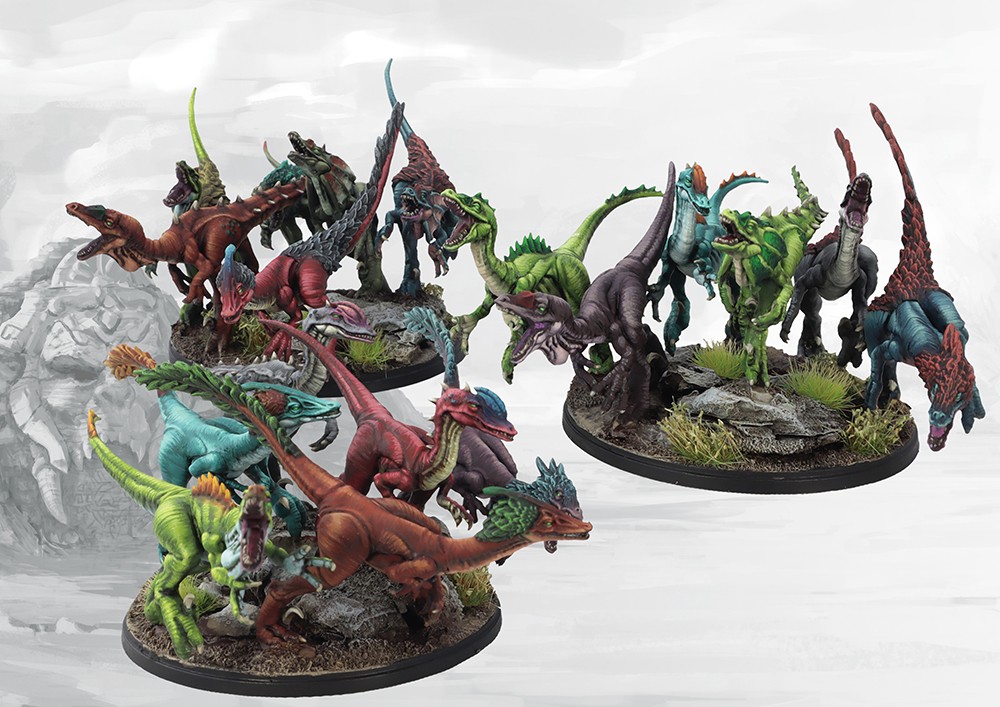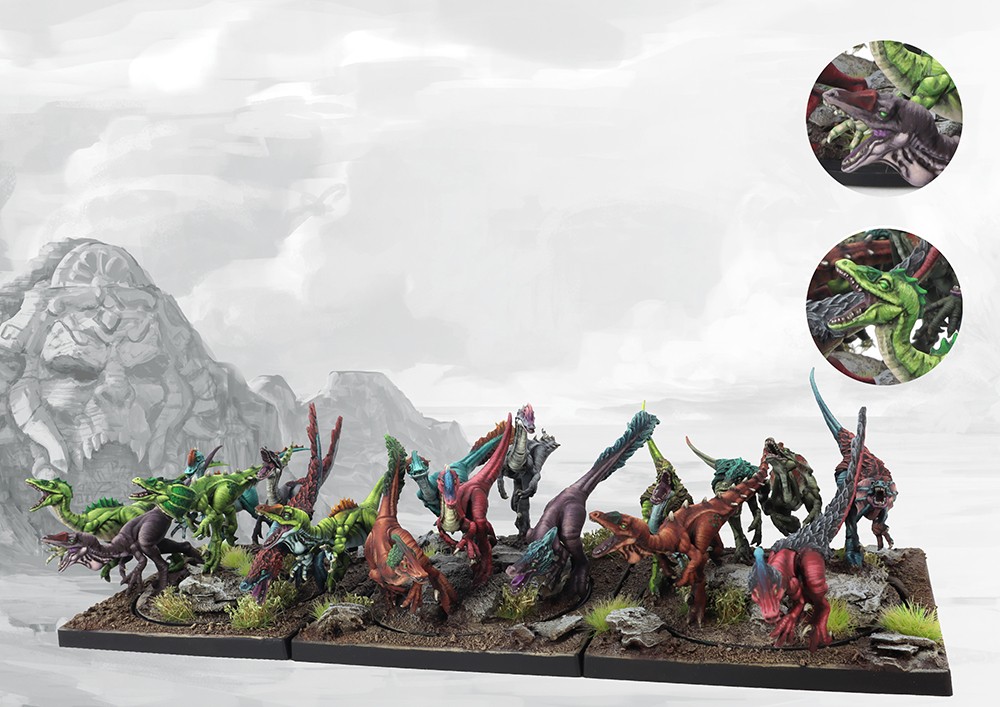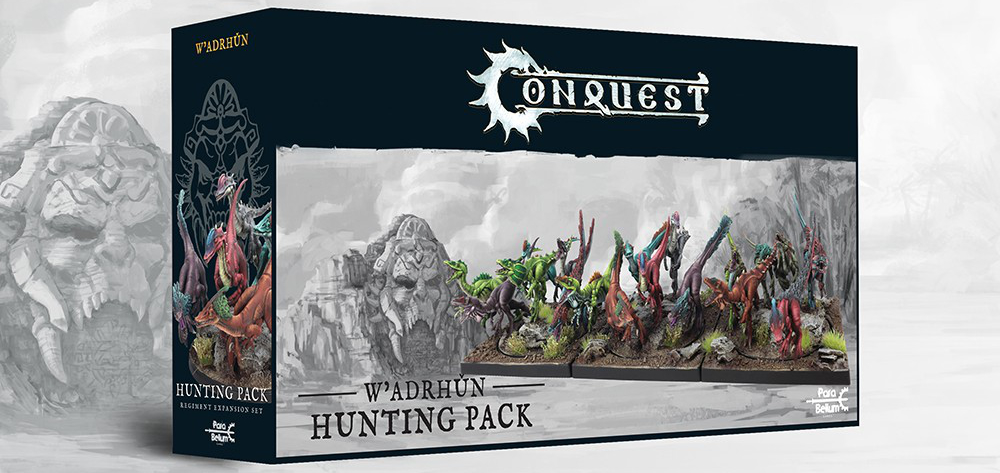 These are available on the Para Bellum Webstore now for pre-order [Affiliate – Use the Coupon Code MCM]. You can also pick them up from Wayland Games [Affiliate] and other quality gaming stores.
Now, let's take a look at the sprues.
W'adrhun Hunting Pack Sprues
Para Bellum was kind enough to send me a few samples of their upcoming minis. Unfortunately, they didn't send any bases or movement trays, but I figured I could show you the components on the sprues.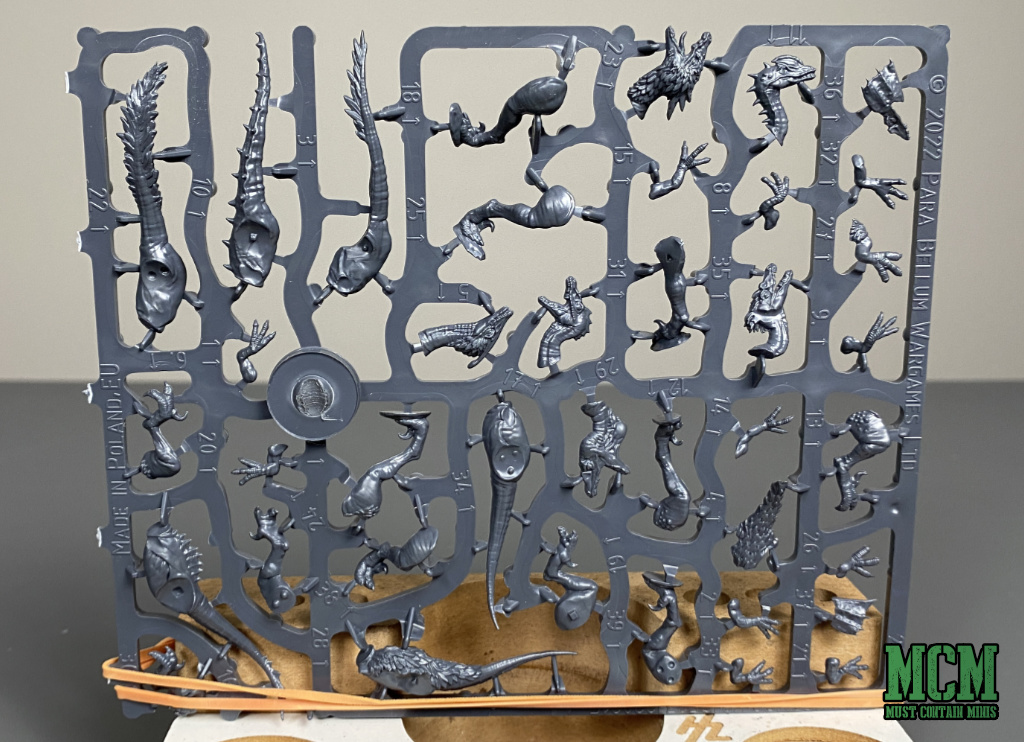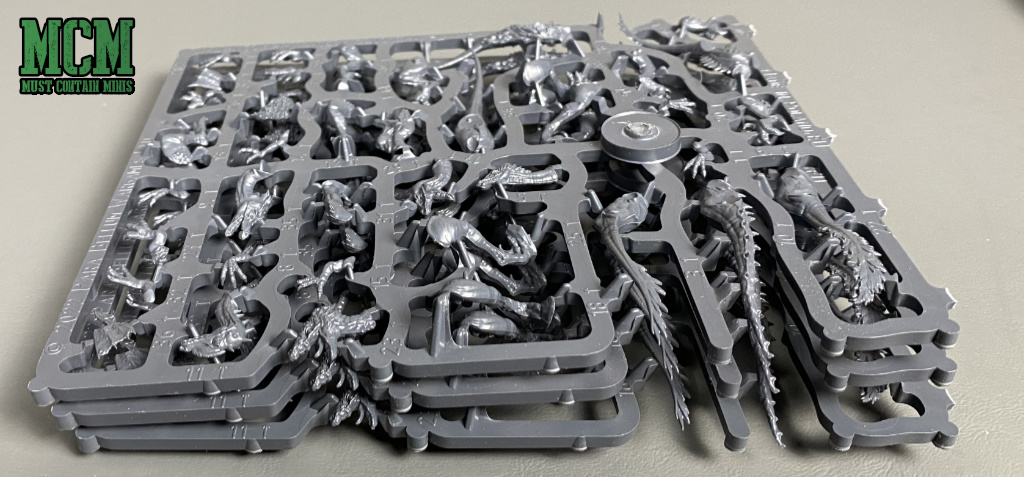 Hopefully these pictures will help you decide whether you want to get some of these miniatures for your own collection.
Getting Your Hands On The W'adrhun Hunting Pack
As mentioned earlier, you can obtain these minis direct from Para Bellum [Affiliate] or perhaps from your favorite gaming store. If you buy from Para Bellum, be sure to use the Coupon Code MCM to save 10% off of your first purchase.
Wayland Games also sells Conquest Products. If you buy from Wayland Games [Affiliate] or Para Bellum, a small percentage of the purchase price will go to this website at no extra cost to you. It is a great way to get yourself something nice while helping out this site.
Wrapping it up…
Hopefully this quick post showing you the new W'adrhun Hunting Pack Sprues helps you decide if these are the right models for you. The quality of the models on the sprues looks pretty good and I like that they are now thicker than their older sets.
Each time Para Bellum does a new release they get better and better from their previous releases. These are some quality sculpts. If I get some bases, I plan to build them up. If not, I could see them working well for miniatures agnostic games too. I could just use some bases that I already have and use them for other gaming systems.
Either way, I think they will find a home in my collection.
If you want more Conquest stories, I recommend you check out my Hellbringer Drake Review. I built this giant dinosaur kit for the Dwarf faction of the game just a couple of weeks ago. It is a humongous model.
Until next time, Happy Gaming Everyone!!!