Very recently The Army Painter sent me a box of their Wargamers Complete Paint Set. This set contains 124 individual paint bottles. I really appreciate that they sent it to me, but all of a sudden I had a new issue. My paint station in its current configuration could not hold that many paints.
In this post, I fix that space issue for those 124 new paints in my collection. In this article you will see what my paint station looked like before I received the Wargamers Complete Paint Set from The Army Painter. You will also see what I used to store these paints and how it looks like after I unpacked the collection and stored them away on my hobby desk.
On top of that I have a couple of tips for you about using army painter paints. And I also have a video of the unboxing experience that also tells you how to use army painter paints out of the bottle.
Now let's take a look at the paint station before I received this shipment.
My Hobby Zone Hobby Area
What she see here is my original painting area is an IKEA desk with a couple of lamps and paint racks by HobbyZone.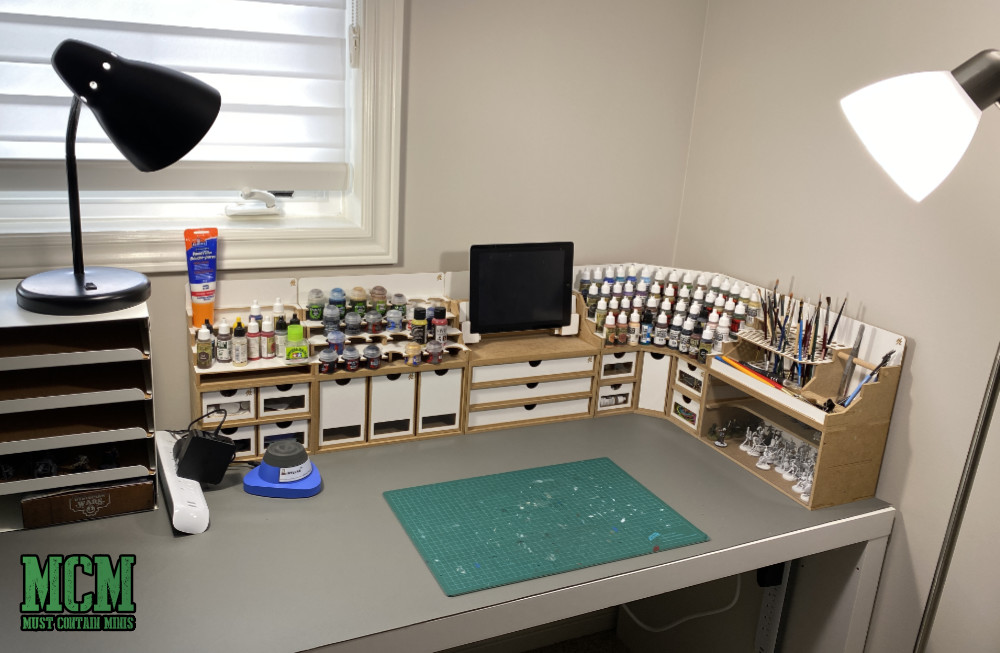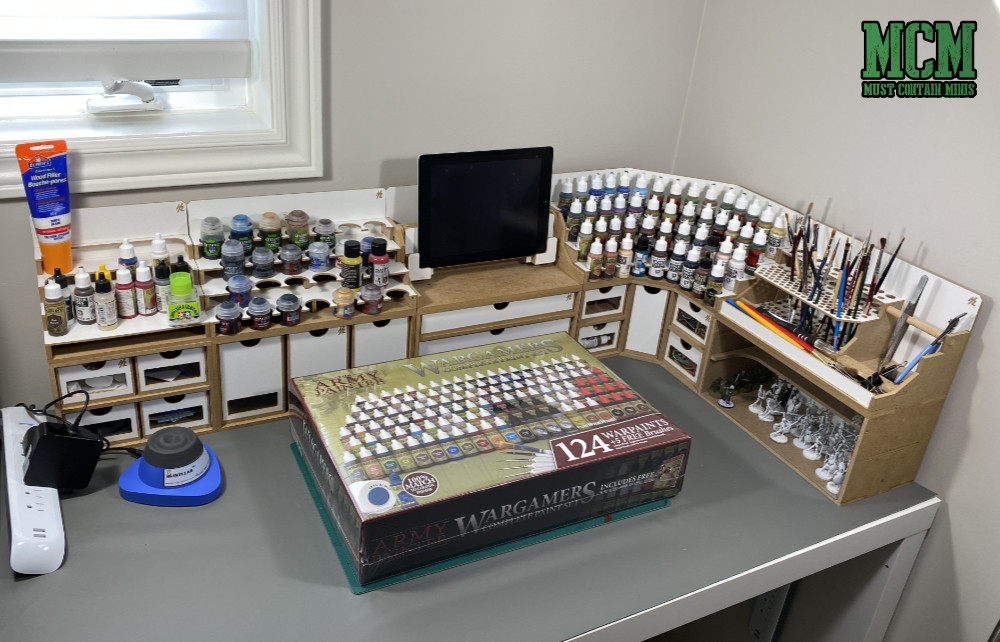 Those paint racks I absolutely love but I don't have enough of them too how is all this paint. Perhaps I could build on the HobbyZone collection, but I don't currently have anything more on hand. So I'm going to have to look into a different solution.
Don't get me wrong. This certainly is not the worst problem in the world to have. Below are a couple shots of the paint set before I show you my new solution.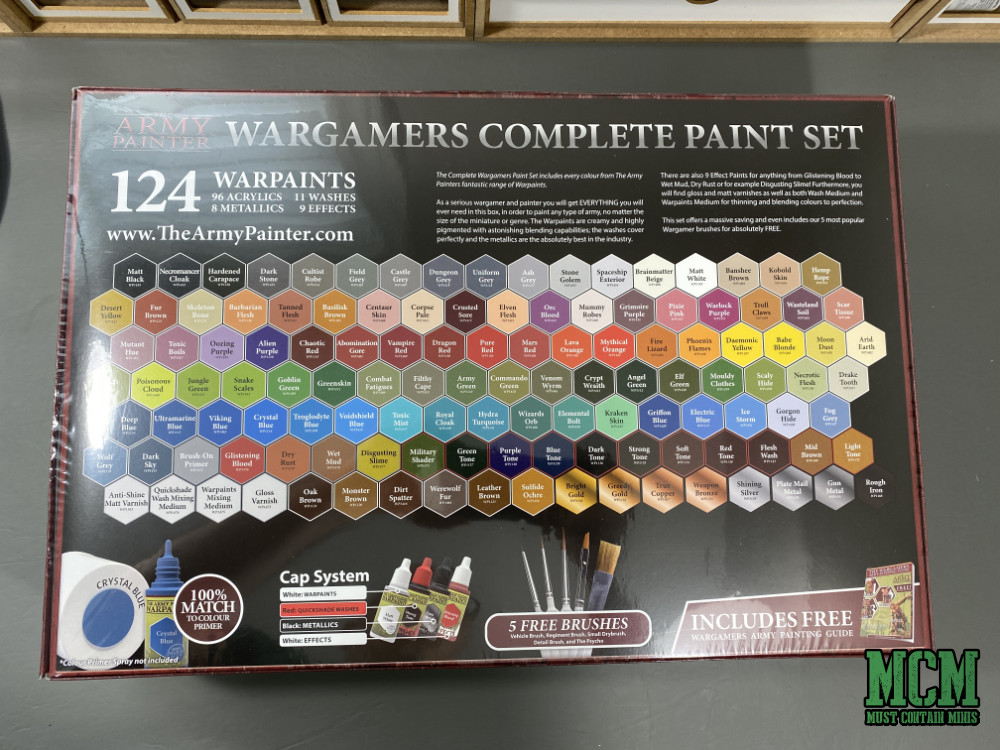 Reconfiguring The Space to fit 124 New Army Painter Paints
If you watch the YouTube video further down below, you will see that I could store the paints in the box that they come in. The box contains trays that could be used for organization and lots of spacing. That said, I want the paints easily accessible in my work area.
So, I figured I would put to use a product that I reviewed earlier.
A while back back I received a Paint Case 2.0 by Frontier Wargaming. I intended to use that case to paint at my kitchen table when I was unable to use my desk and for when I go back out to the gaming store. Today, I pressed it into service for my main painting area.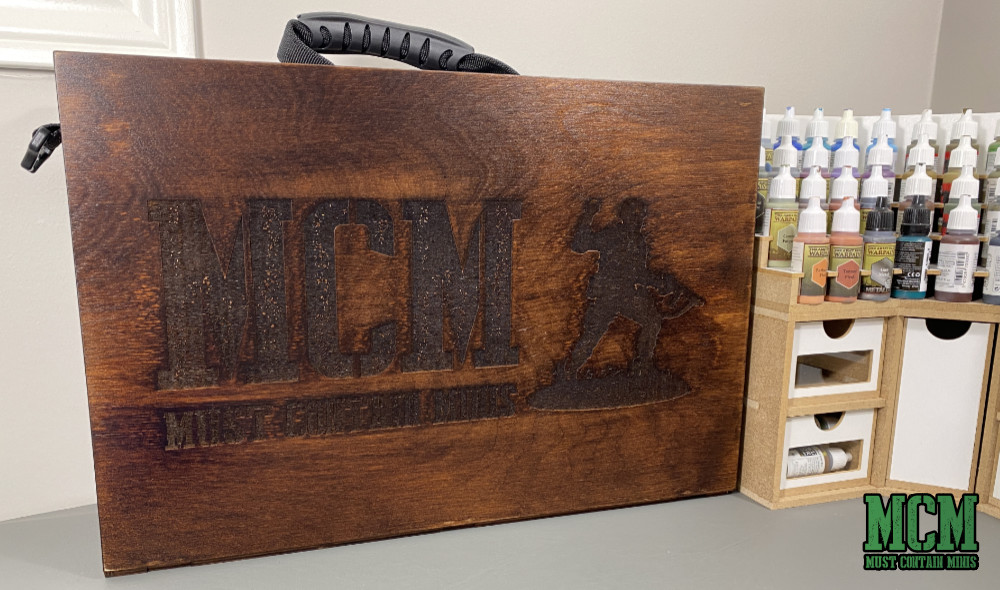 If you are interested in a review of the case, there will be a link at the end of this article. Once I got the case into its new location it looked pretty good.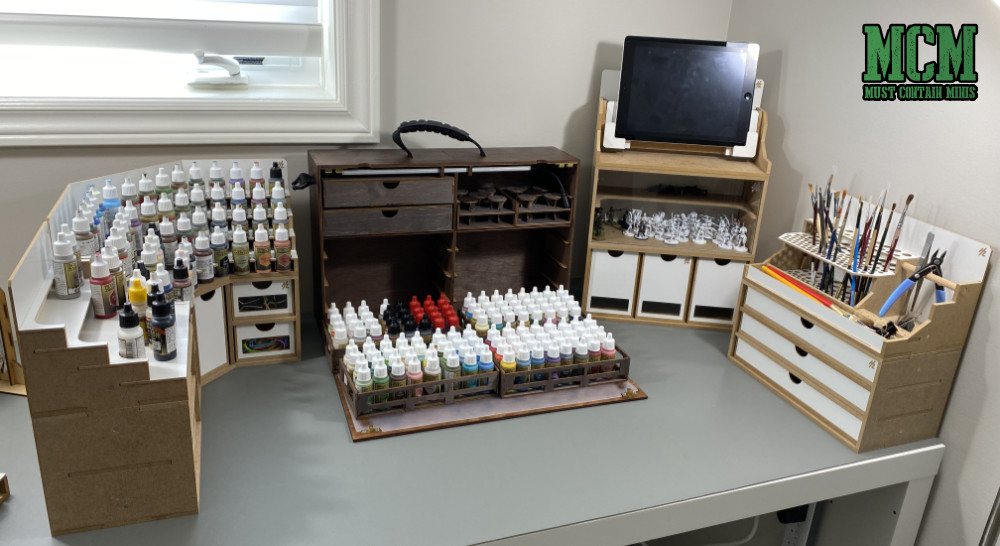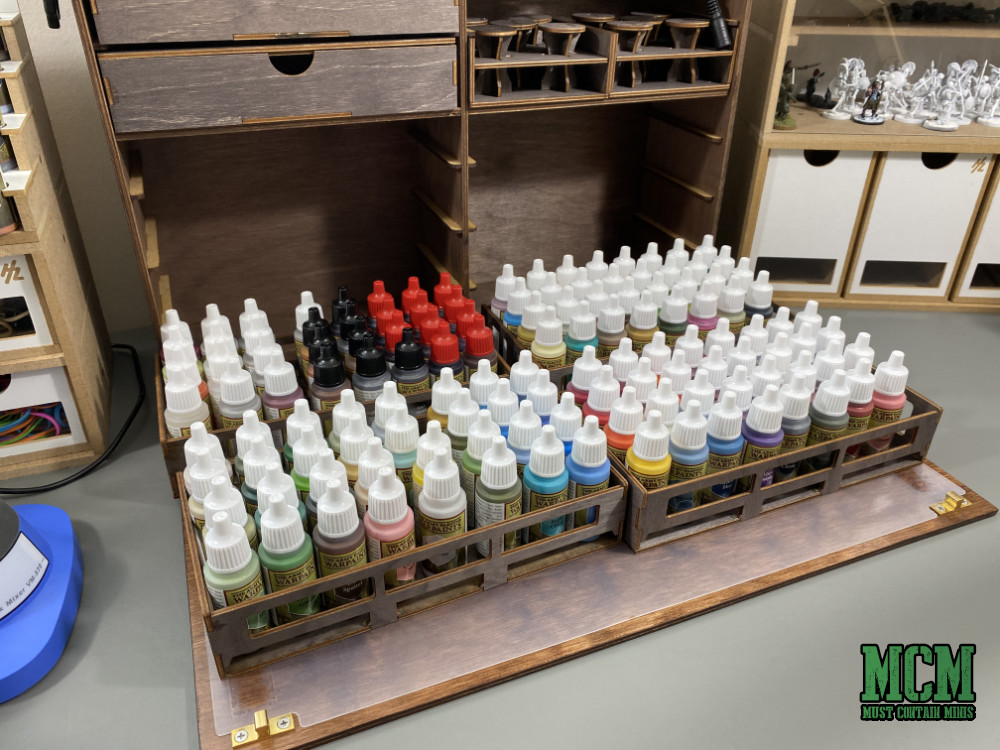 Here it is with the complete workspace. And here it is filled up if it's 128 points.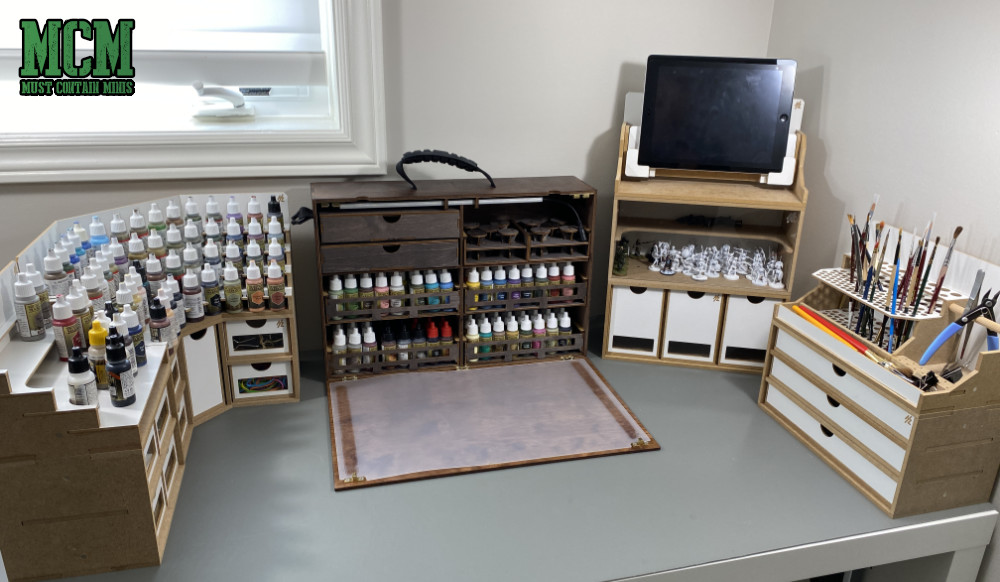 Tips with army painter paints
Before closing out, I have a few tips about using army painter paints. The first is I like to paint the colours of the paint on the lids of the bottles that way I can tell what paints are in wet bottles quicker. I believe this is even more important when I have them stored away like this and I can't see them all at once.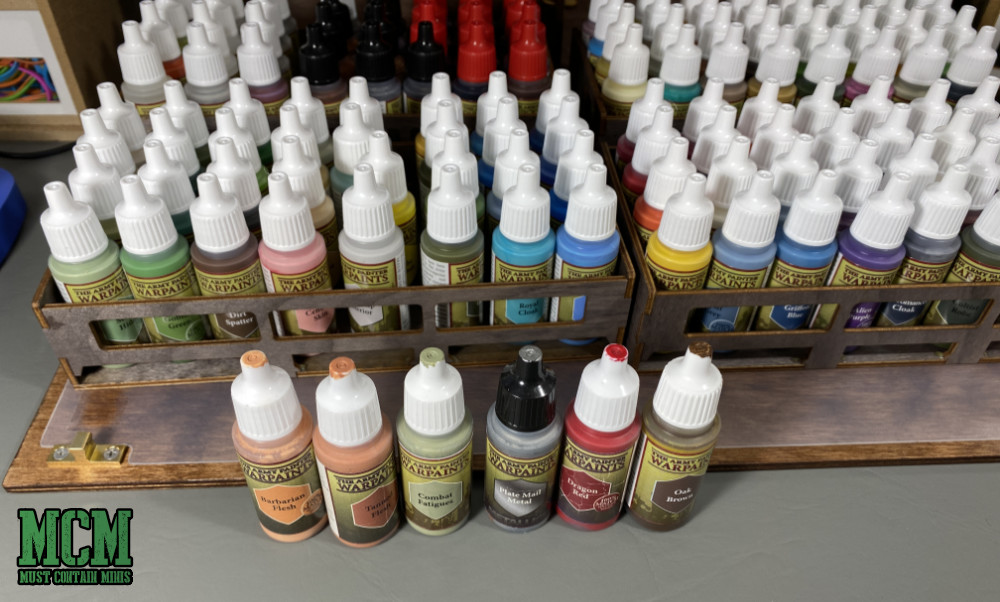 Next tip. When you first go to open these bottles, shake them first. Then open these up and empty the medium out of the top of the bottle. Once you remove that medium, put the lid back on and shake it again. After shaking it, open it and it should be ready to go.
Now, I know that army painter paints require more shaking than other brands. They sent me some army painter mixing balls to give a try. To use this you open up the jar and place one into your paint. Close it up again and when you shake it this ball will help agitate the paint within.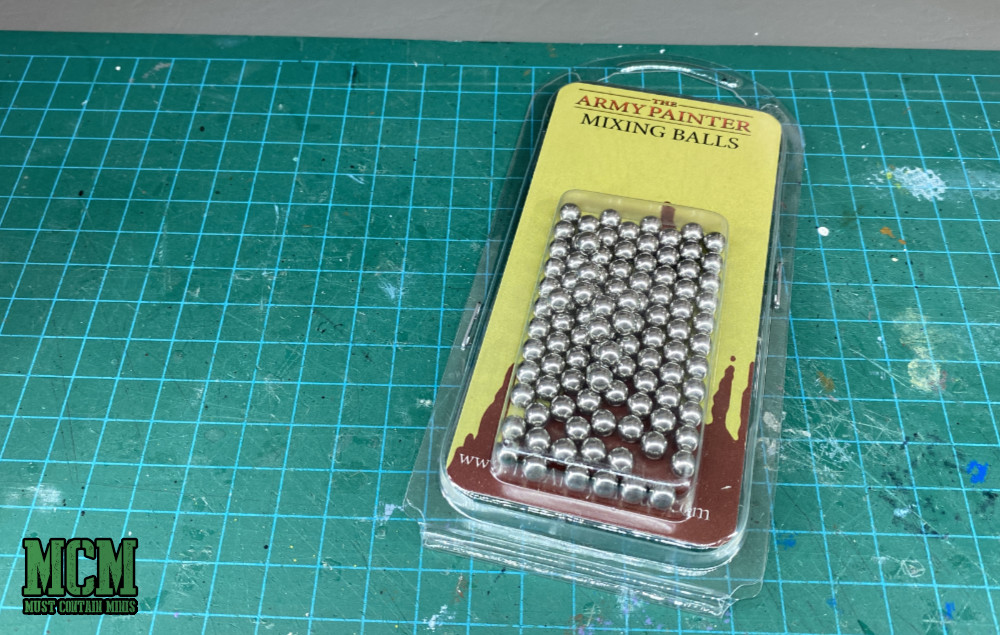 Another device that I already know, tested and really love for The Army Painter paints is a vortex mixer. You can check their price on Amazon [Affiliate Link] to see if it is in your desired price range. That device saves me a ton of shaking, and it gets my paints mixed up fast. You can see my review of it here.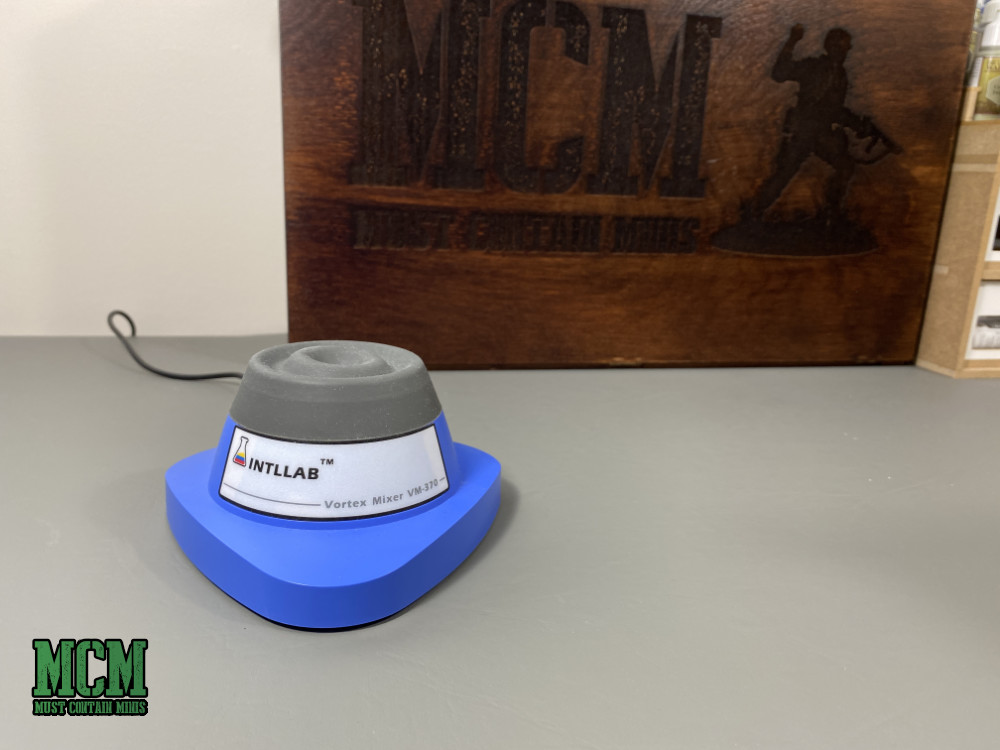 Related Links
If you want more information on The Army Painter or the products on my Hobby Desk, here are some links that may be of interest to you.
Related Reviews
Company Links
Affiliate Links
If you use the affiliate links here, a small portion of the purchase price goes to me as a commission at no extra charge to you. You can check the price of the item with the links below.
Amazon
Wayland Games
The YouTube Video
Over on YouTube, I put up a video of me talking about the content of this post and filling up my Paint Case 2.0 with The Army Painter Wargamers Complete Paint Set. I embedded that video below, but if that does not work, you can use this link here too.
Wrapping it up
Thank you for joining me in this quick look at my painting station and how I reconfigured it after receiving the Wargamers Complete Paint Set from The Army Painter. I also hope that the tips I gave you related to the paint can help some of you out.
Finally special thanks goes out to The Army Product for sending me this product for my website and YouTube channel. If you know a company that would like to sponsor Must Contain Minis with products for use or review, please have them check out my Review Submissions and Sponsorship Products Page.
Until next time happy gaming everyone save