Welcome to my INTLLAB Lab Vortex Mixer review. I have the VM-370 version of the mixer.
About two weeks back, I came across a post on Facebook from Six Squared Studios sharing news of an affordable paint mixer on Amazon. Based on their very enthusiastic review of the product, I decided to give it a try.
A few days later, an INTLLAB vortex mixer showed up at my house from Amazon. I let it sit a week before opening it, and I finally gave it a try. I am impressed.
Thank you Six Squared Studios! This thing works great!!!
Before getting further my review, I want to state that this is not a paid review and I bought this product with my own money. That said, this post does contain affiliate links. If you use them to buy something from Amazon, you help support Must Contain Minis at no extra cost to you.
Win-Win!
Now on to the review.
Review of the INTLLAB Lab Vortex Mixer
The INTLLAB Lab Vortex Mixer is meant for shaking up pretty much whatever you need. For me, it is a way to shake up my paints by Vallejo, GW, and The Army Painter. Especially The Army Painter. For some reason I find those paints harder to mix by hand than the other two.
Below is a picture with a link to Amazon for the mixer. It is so simple to use. Press the paint jar into the soft rubber top and the machine vibrates your paint in a circular motion. This motion mixes your paint.
Please note that there is a live video version of this review where you can see the mixer in action. It is also embedded further down in the review.
Now, let's take a look at the images that I took of this unit during a video shoot for the review.
Unboxing The Vortex Mixer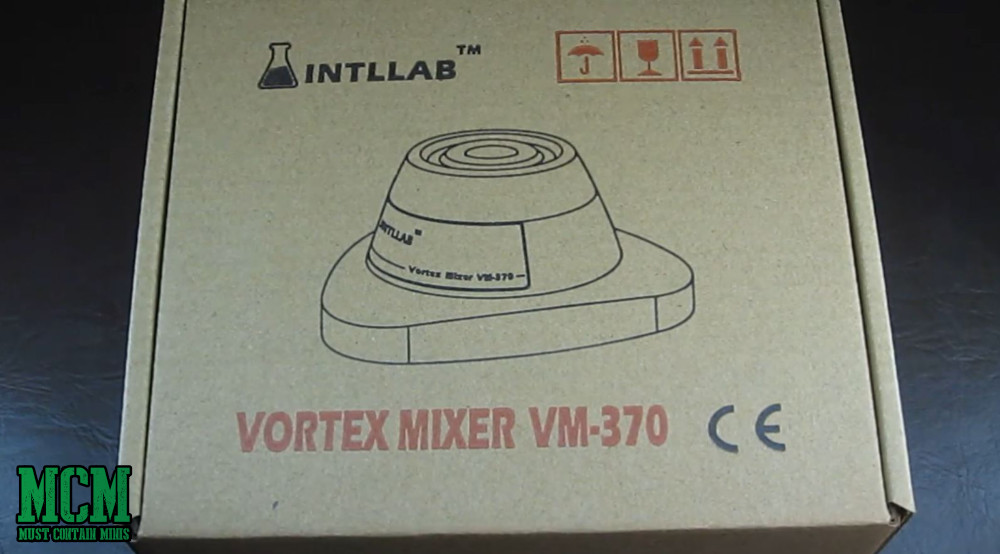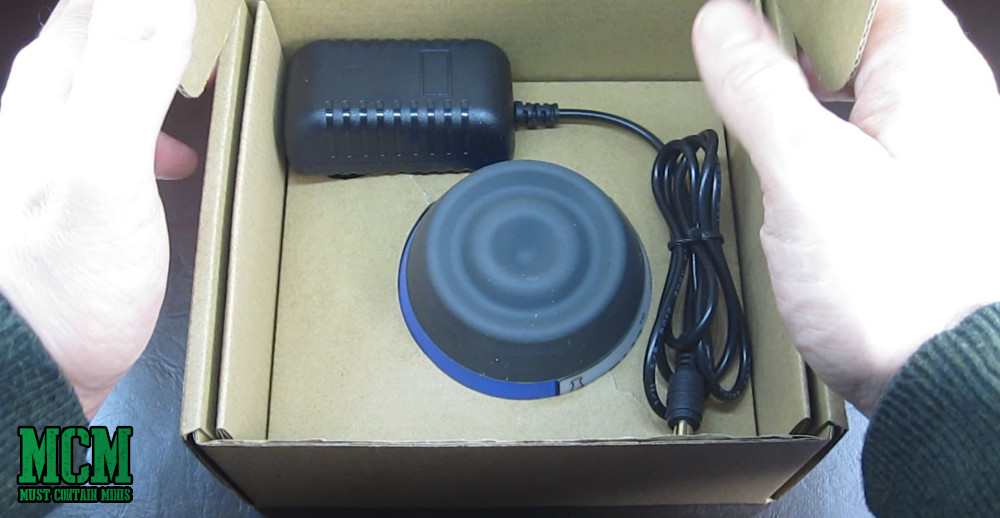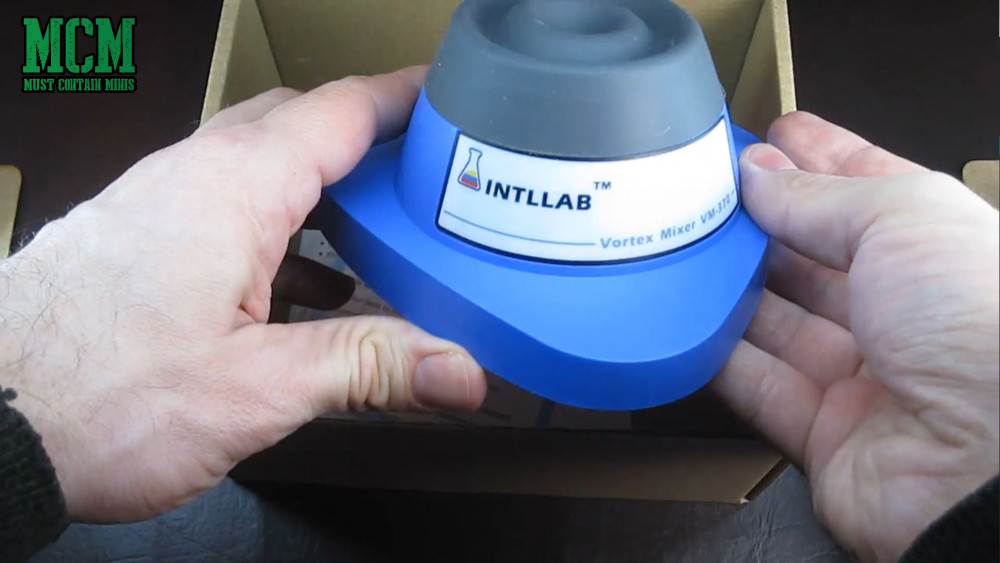 This Thing Mixes Paint Well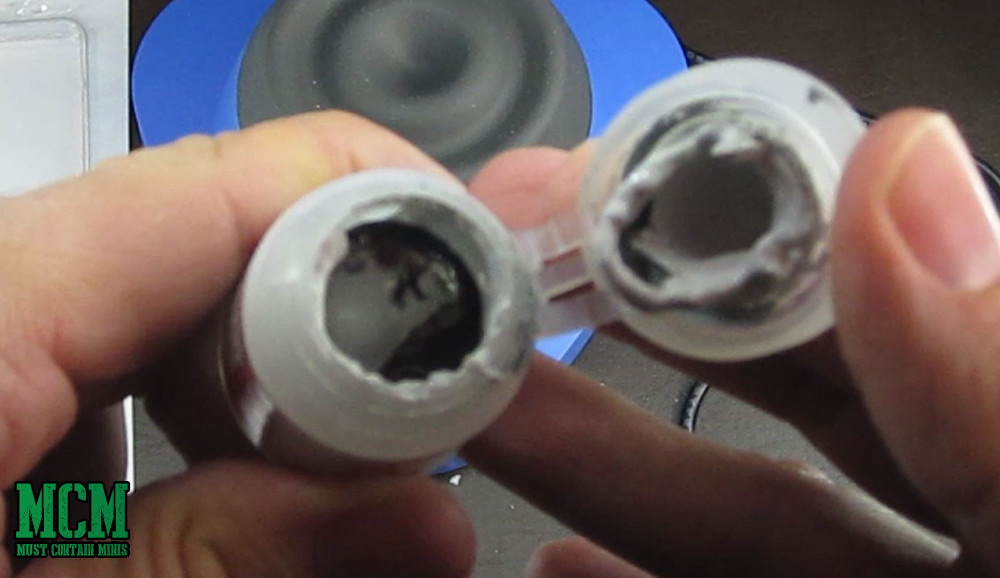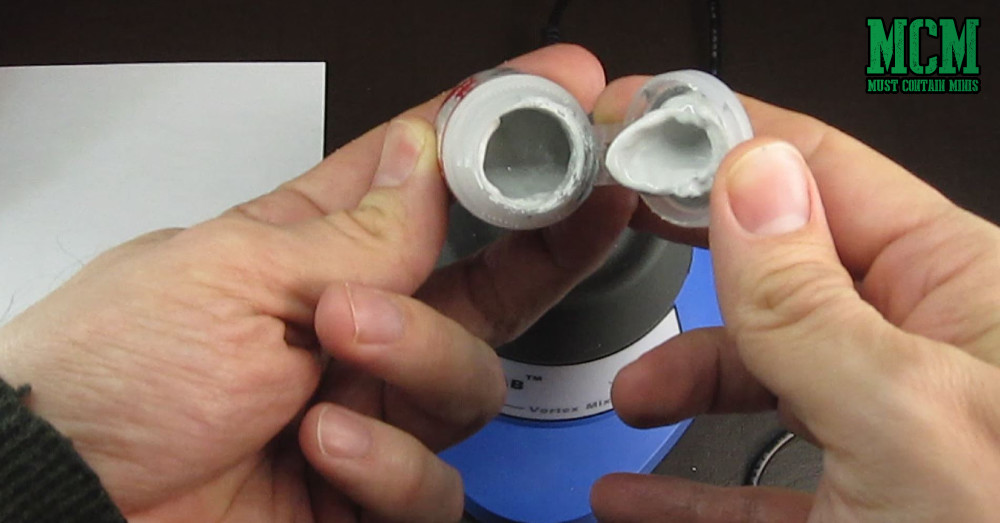 It works well! That said, I am usually able to mix GW paints pretty easily by hand.
How about The Army Painter Paints? Those paints I can never get completely mixed by hand.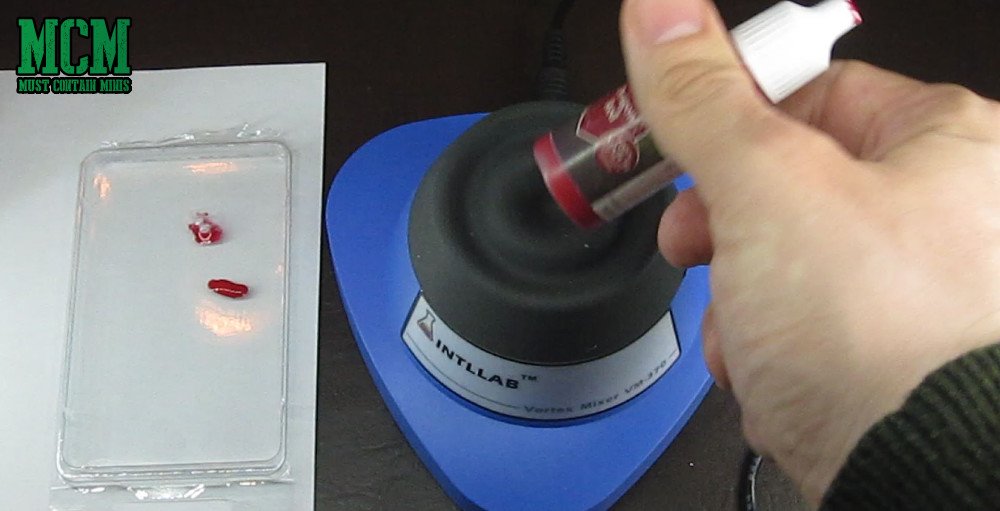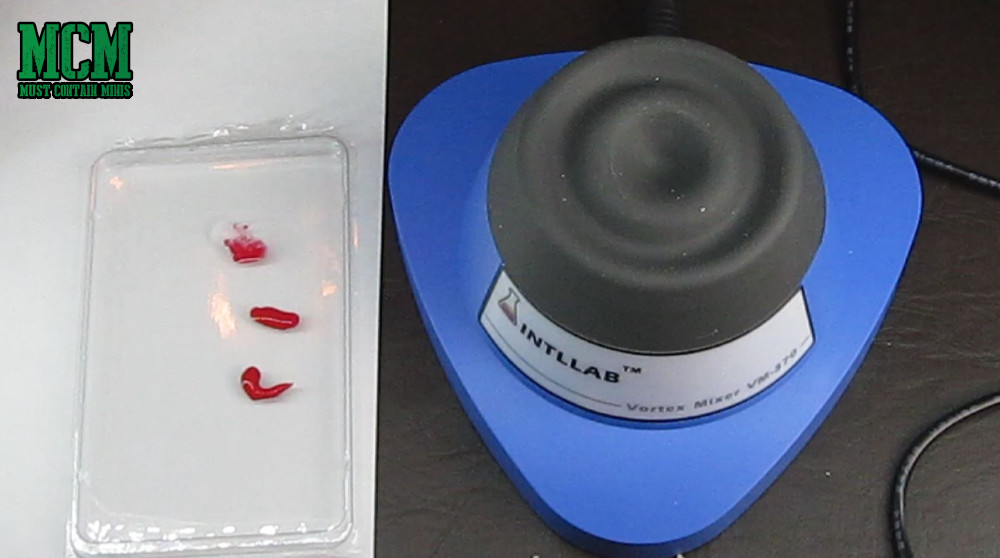 As a word of warning, some people say to wear protective anti-vibration gloves when you use this to prevent White Finger. You can read about that on Wikipedia. I am no expert on that, but I am also just using it for a few seconds at a time.
Based off of my findings, this Vortex Mixer works extremely well.
But, is it worth it's price tag? Well, that is up to you, but I am happy with it.
Noise wise, it is quieter than I expected.
The Video Review…
Here is my INTLLAB Lab Vortex Mixer Review. This is an affordable paint shaker for miniatures painting that you can currently find on Amazon.
I hear some of you asking about other options to mix paint for miniatures. Here are a few other options that you could look at too.
Other Options for Mixing Miniatures Paints
Mixers for miniatures paints is something that I researched for a long time before buying this INTLLAB Lab Vortex Mixer. Years actually.
In fact, I've wanted to buy the LabGenius mixer below for a very long time. It is price that stopped me. A lot of people say that the mixer below is the best one out there.
Looking for a more industrial mixer? Take a look at the Four E's Scientific Vortex Model Paint Mixer. Although not as budget friendly as the mixer by INTLLAB, it appears to work very well. Might be worth a look if you have a higher budget.
There is also the old fashioned method of shaking your paints with your own hands. I have been doing that for the longest time. Every once in a while I beat the paints against a tabletop edge trying to mix them up more.
I've also seen some people come up with really neat inventions (such as using a clamp in a jigsaw) but I tend to like pre-made solutions. Other people use nail polish shakers, but I hear that they don't stand the test of time well. Of course, you may have different results, but I am repeating what I found during my product research.
Finally, there is this solution to add mixing balls into your paints. These are actually made by The Army Painter and I almost bought them. They make it easier to mix up your paints after you drop one or two into your paint bottle. They work as an agitator.
Wrapping it up…
Thank you for joining me in this INTLLAB Lab Vortex Mixer review. If you are looking for an affordable paint mixer from Amazon, take a look at this device. So far I am very happy with it. I think it is going to save my hands and arms some time and effort. Not a bad thing to take care of as we get older.
Thanks goes out again to Six Squared Studios again for telling me about this product. If you haven't checked them out before, check their Facebook and Website Pages.
Finally, two quick reminders…
If you enjoyed this review, be sure to check out my Painting and Modeling Accessories Page.
Until next time, Happy Gaming Everyone!!!