Welcome to this British Riflemen Review of some figures by Wargames Atlantic.
Looking for some new miniatures to fit in with your Historical Wargames? Wargames Atlantic may provide an answer through the their many lines of miniatures.
In this post, I review Wargames Atlantic's British Riflemen from their Napoleon's Wars line of miniatures. Through this post you will see pictures of the sprues from the box, a group of minis constructed and some scale comparison images too. On top of that, I have a video version of the review and links at the end of the article too.
Before getting into the contents of the box, let's take a look at how the Wargames Atlantic website describes the product.
Product Description – Napoleon's Wars British Riflemen
Below is how Wargames Atlantic describes their Napoleon's Wars British Riflemen miniatures right off of their website.
The famous Riflemen of the British army fought from Spain to the final shots of La Haye Sainte on the field of Waterloo. Fighting in pairs and able to accurately aim and fire up to two shots per minute, Wellington's Rifles were an instrumental factor in Napoleon's defeat.

This hard plastic box set allows you to build up to 32 Riflemen equipped with their famous Baker rifles and even an option to do a volley gun! You will be able to model the figures advancing, firing, loading, and with a variety of heads including bare and bandana-wearing for more variety.

Quote from Wargame Atlantic's British Riflemen product page.
Now, let's take a closer look at these figures.
The Box
Straight off the top, Wargames Atlantic gives you some very pleasant art work and pictures of the painted minis too. They don't give you a shot of the sprues, but that is why sites like this exist – to help give you an idea of what is in the box.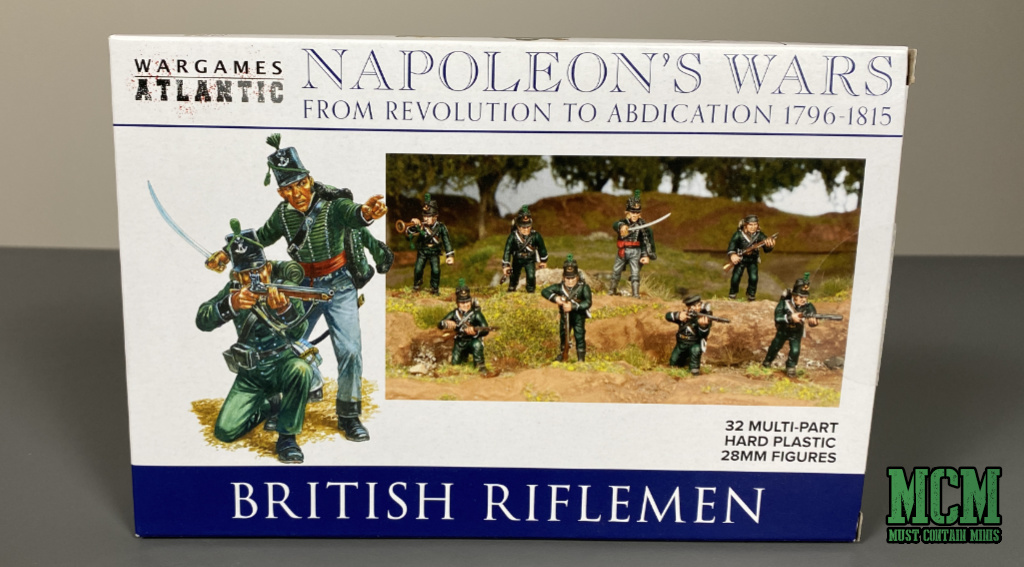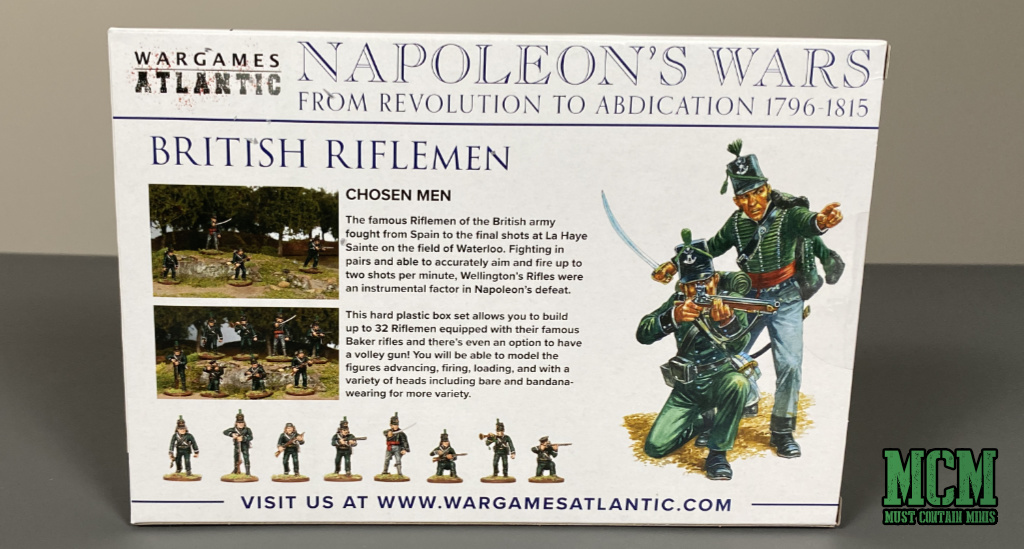 As with all Wargames Atlantic miniatures, there are no sprues in there. Only the miniatures. The idea is you would base them how is recommended for your desired game.
Now, let's move in on the sprues.
The Sprues – A Wargames Atlantic British Riflemen Review
In the box, you get 8 plastic frames, which is enough to build 32 British Riflemen miniatures.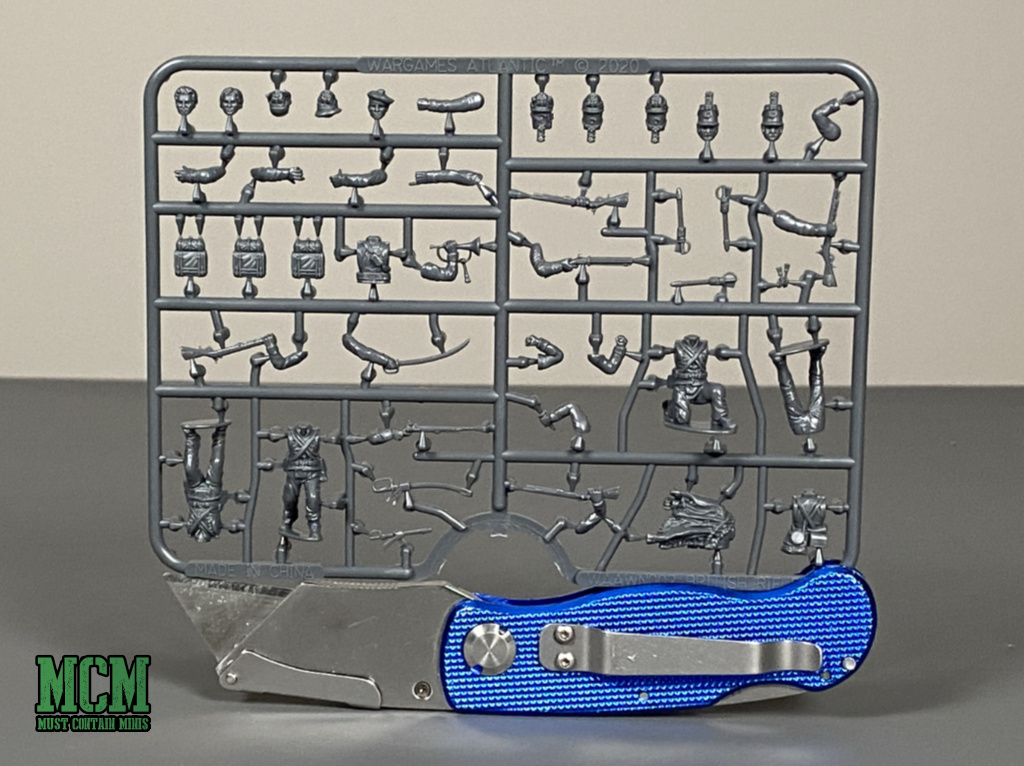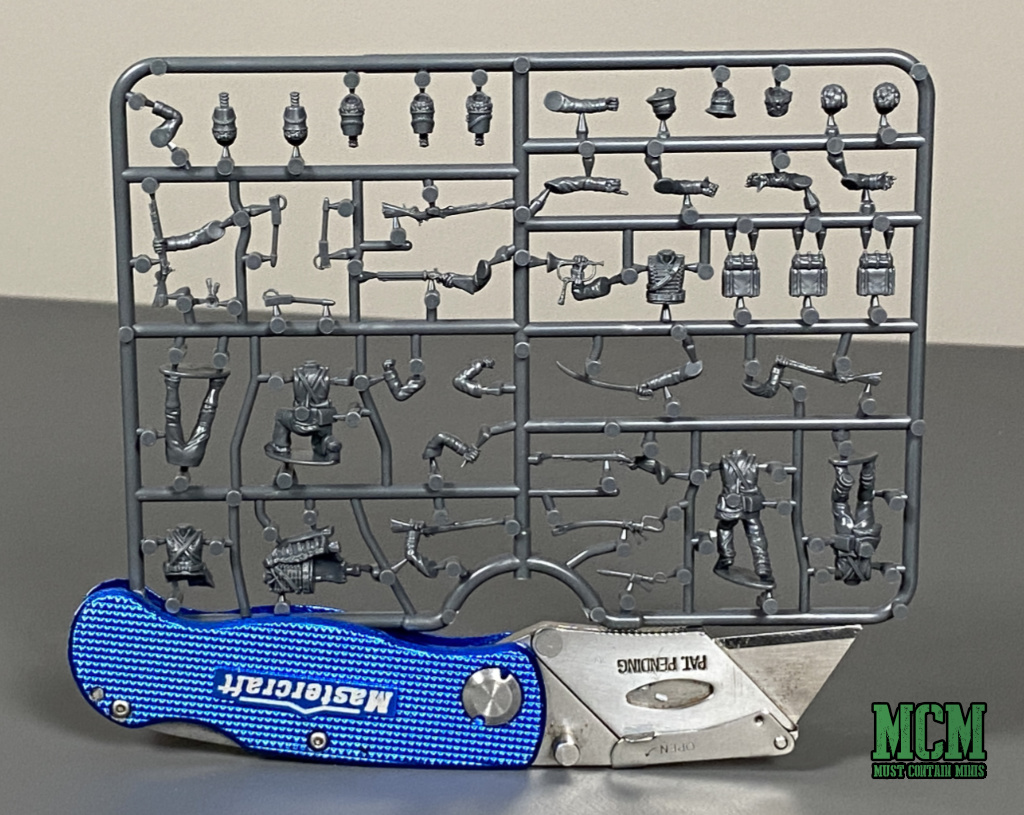 Assembling the Miniatures
I found building these British Riflemen very simple. There are no weapons molded with two hands on them, so it is really simple to just paste these arms and weapons onto your miniatures. Below is a quick look at the details on one of the torsos.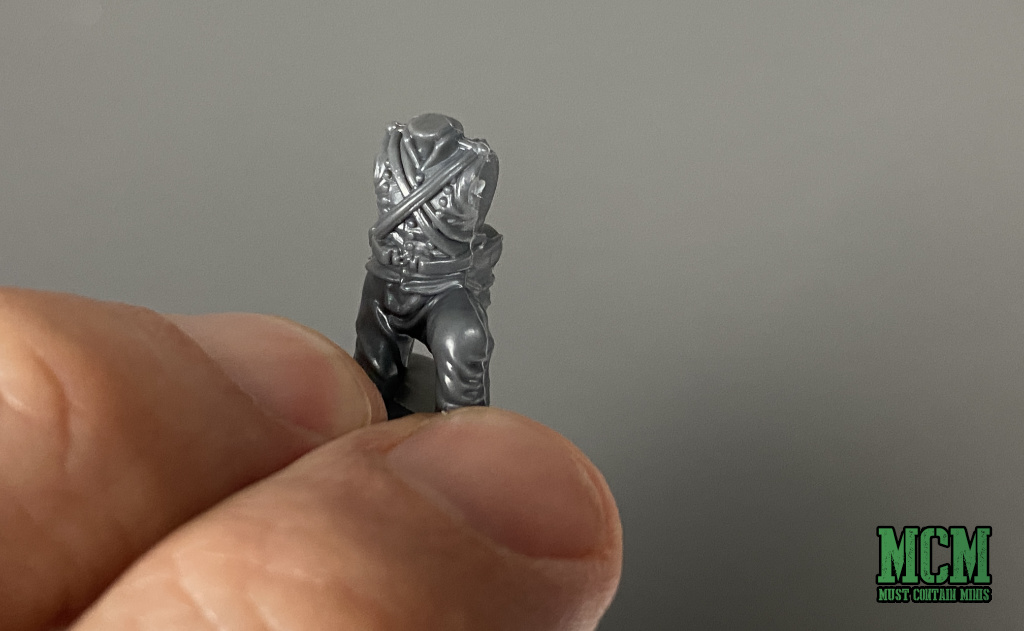 While I built the Prussian Reserve Miniatures quicker than these, I found these minis very fast to construct as well.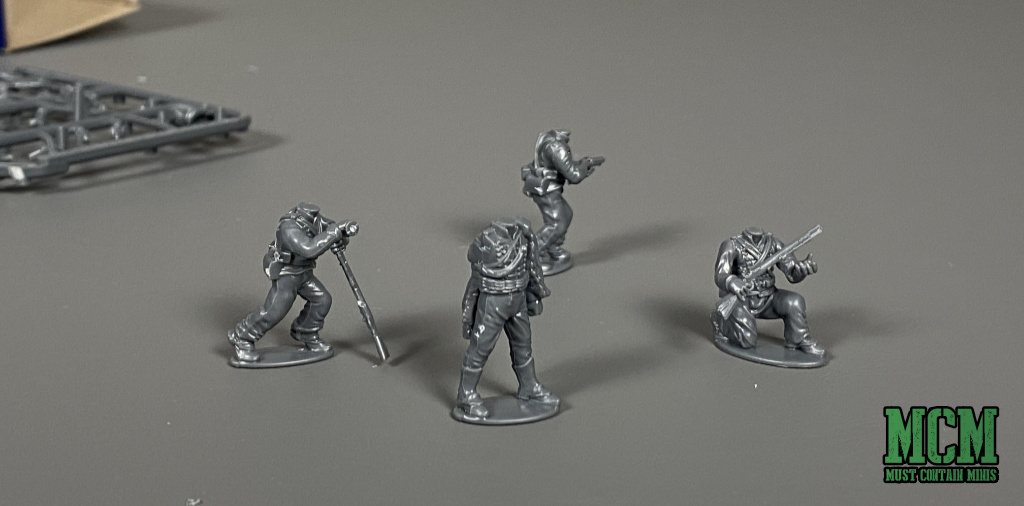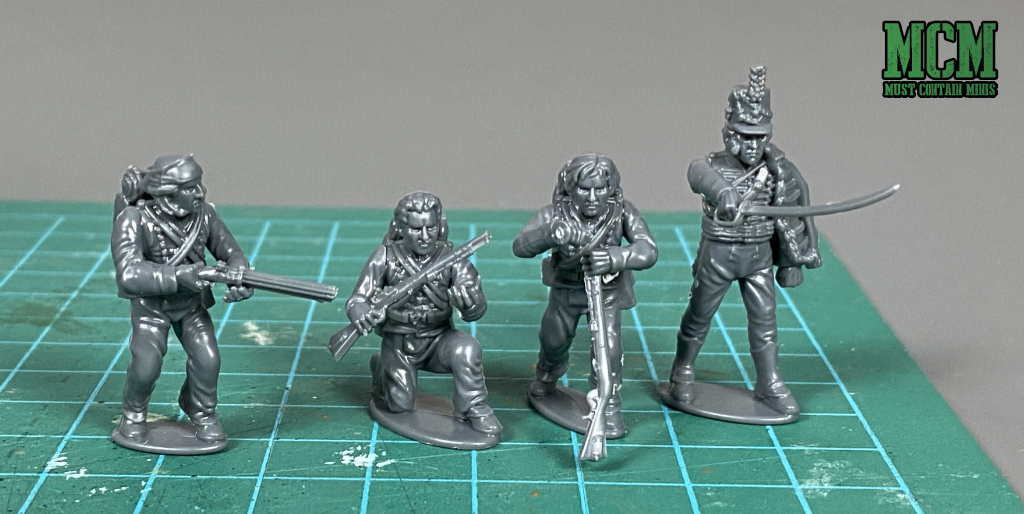 As you can see, building these minis is quick and easy. There are just a few parts to assemble. That said, they look great!
Next up in this British Riflemen Review, we are going to look at these miniatures up close followed by some scale comparison images.
British Riflemen Review – Close Ups of the Built Miniatures
Let's take a close look at the miniatures that I quickly built.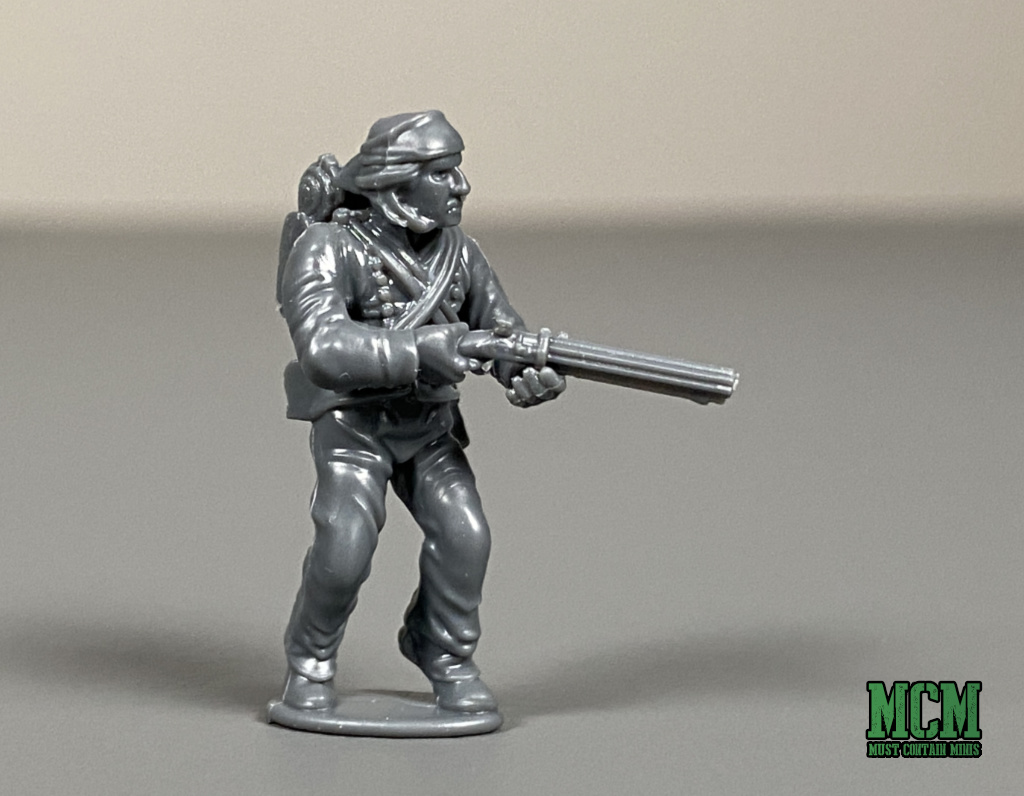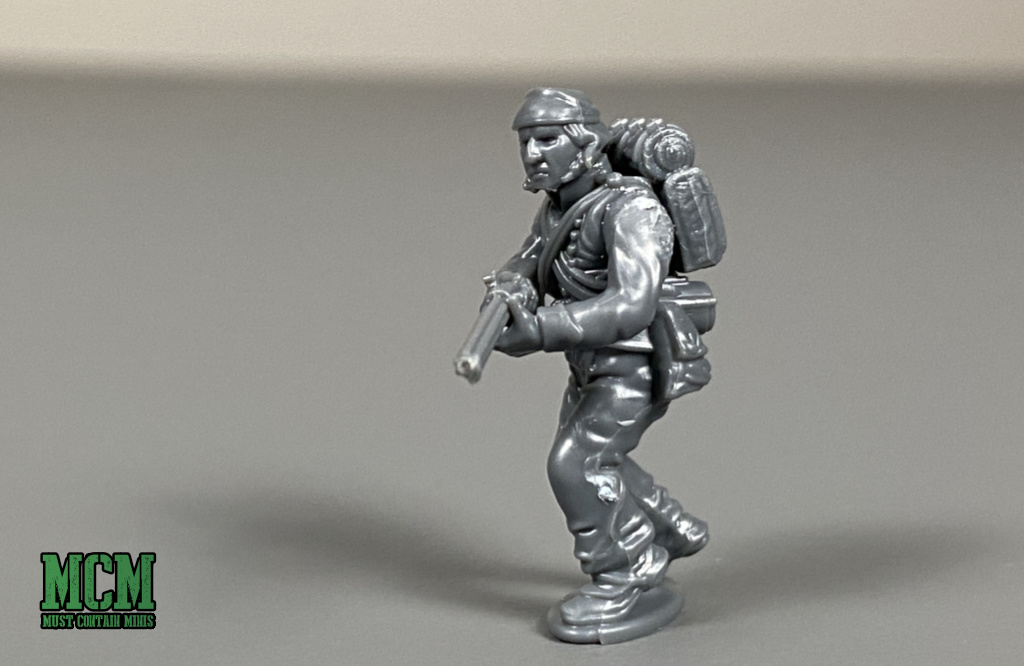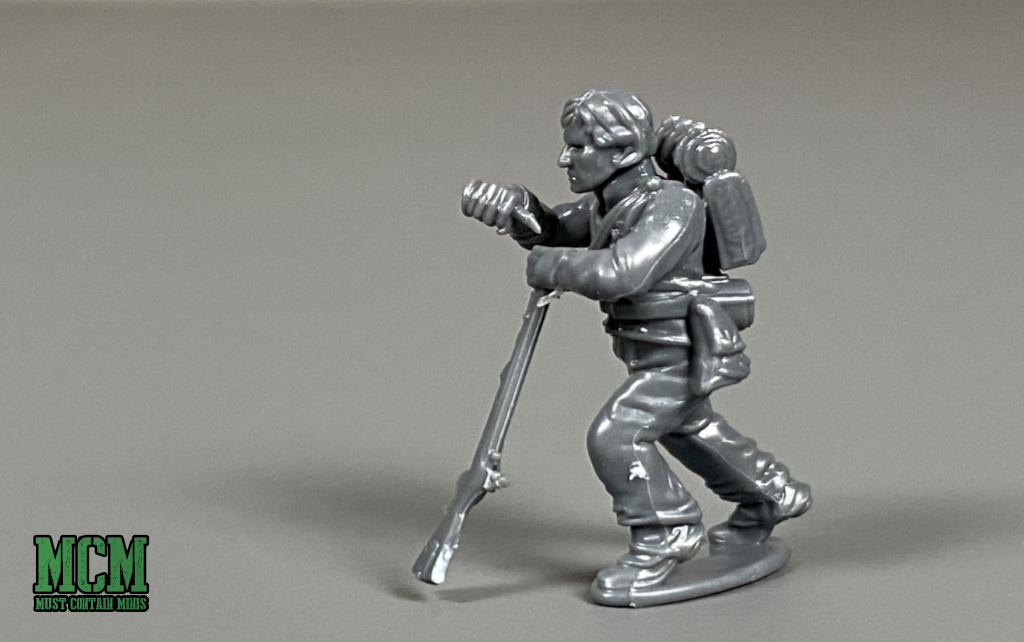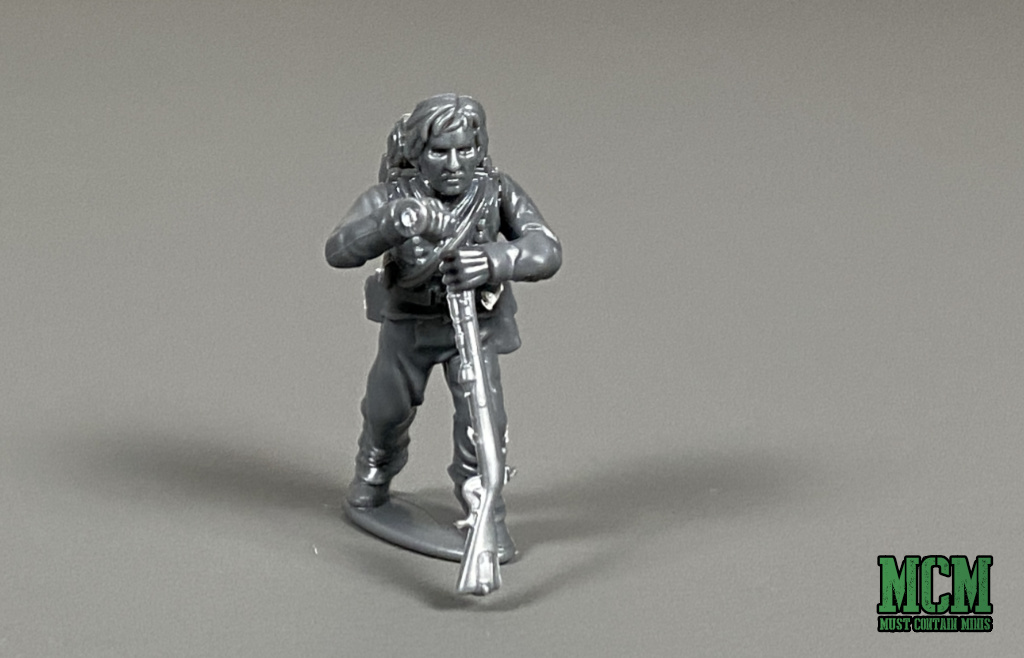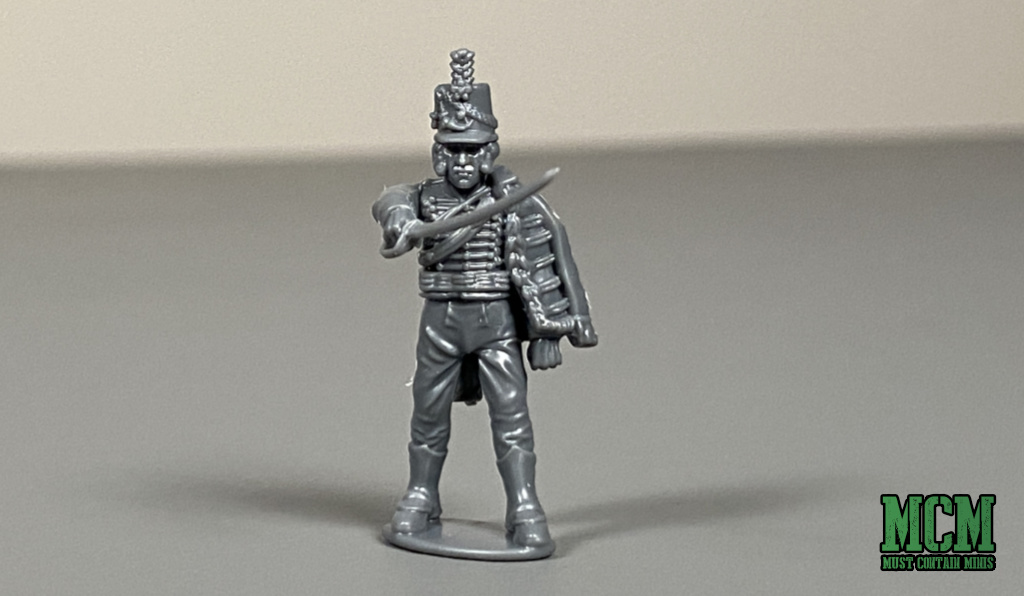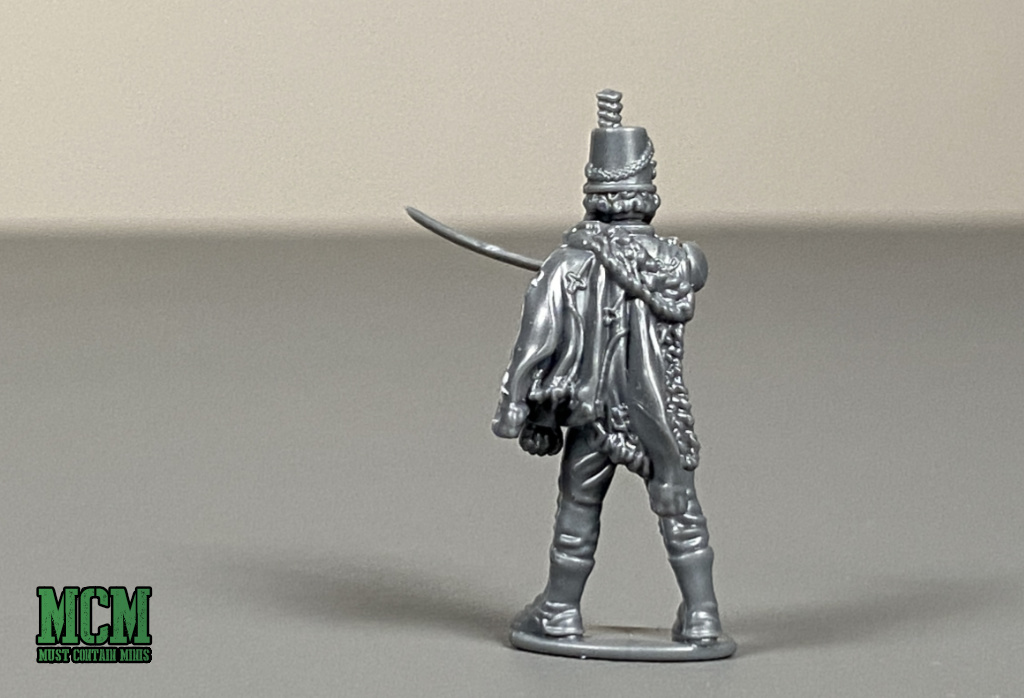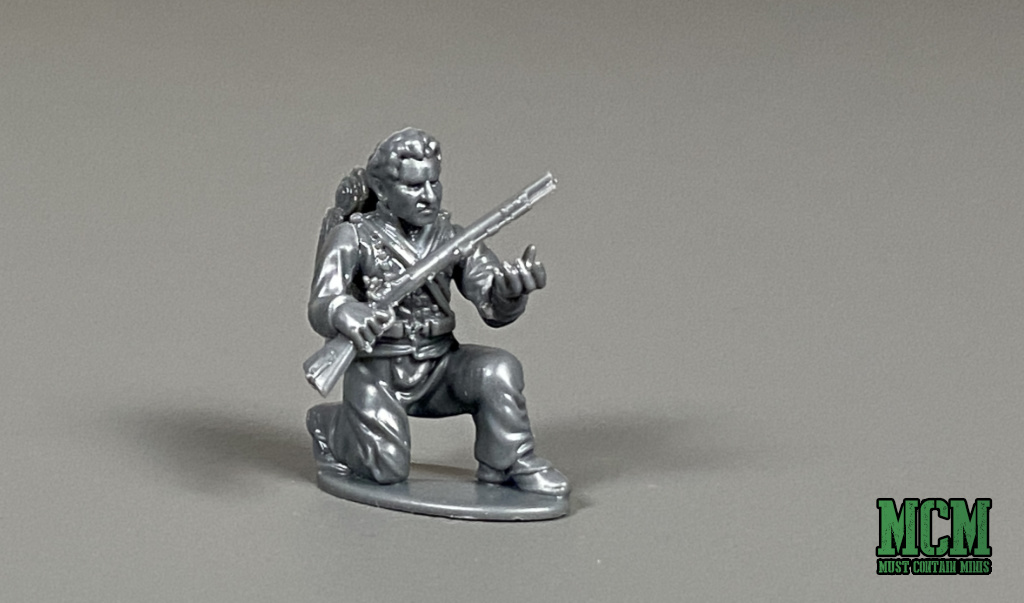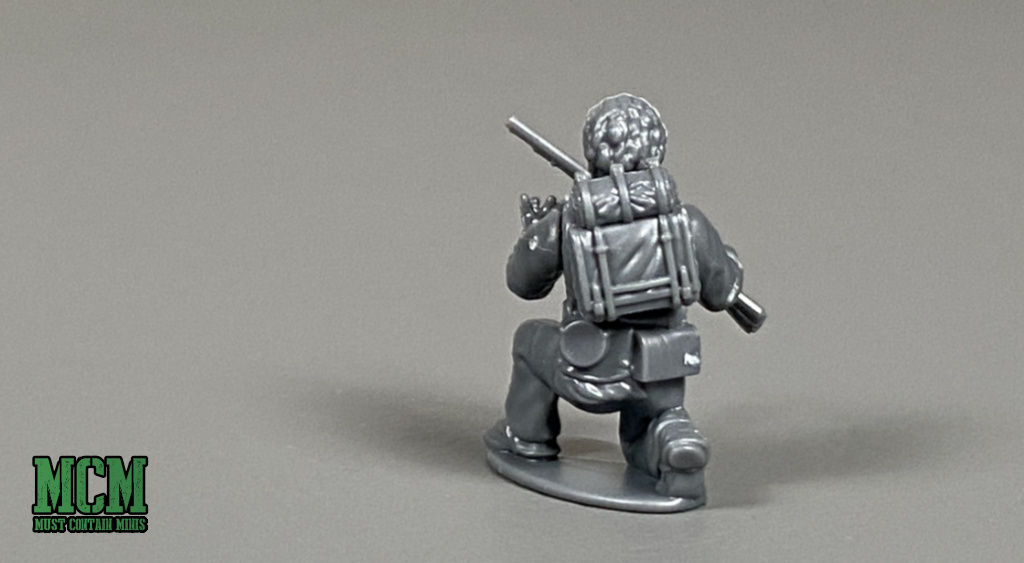 Overall, these are some nice and characterful models. Now, let me show you the video review followed by some scale comparison images.
The Video Review – Wargames Atlantic British Riflemen Review
Below is the video review. If the embedded video does not work, use this link here to watch the video.
Now, onto those scale comparison images.
British Riflemen Review – Scale Comparison of Wargames Atlantic and Games Workshop
Below is a scale comparison image of the British Riflemen vs Wargames Atlantic's Prussian Reserves. I have a review of those other minis here.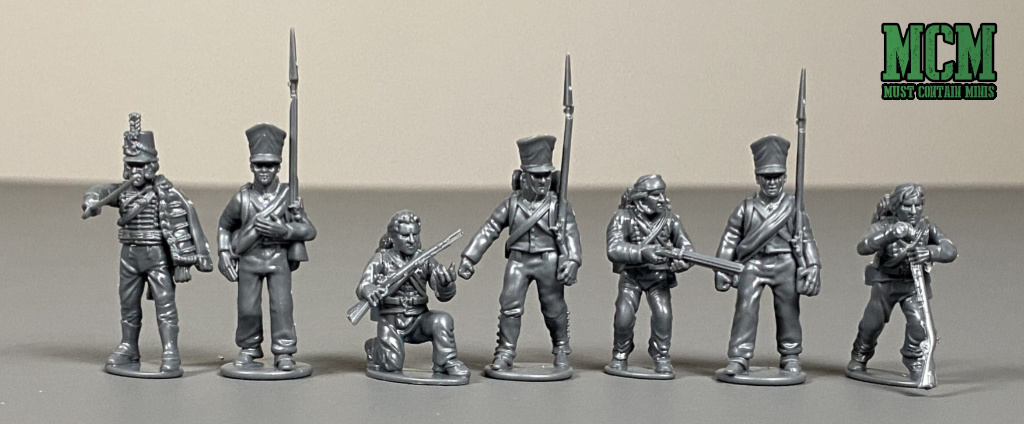 Wrapping it up…
Hopefully you enjoyed my review of Wargame Atlantic's British Riflemen for their Napoleon's Wars line of miniatures. Overall, they are very characterful miniatures that would be perfect for rebuilding the characters from the TV series Sharpe or for creating a Warband for The Silver Bayonet by Osprey Games.
Special thanks goes out to Wargames Atlantic for sending me these miniatures. If you are interested in them, head on over to the product page and see if you like the price on them too.
Until next time, Happy Gaming Everyone!!!