In this quick post, I showcase some Akaname Miniatures painted by Dave Lamers. These miniatures are from Shadows of Brimstone: Forbidden Fortress. This is a board game by Flying Frog Productions.
For those who don't know Dave, he is a commission painter who specializes in speed painting miniatures. He is a perfect fit for those who want miniature board games painted, and armies too. I took all of the pictures in this post, but he painted the minis.
Without any further ado, let's take a look at his painted Akaname miniatures.

As a note of interest, Dave hates it when I zoom in on his work because he aims to have the minis look good from an arm's length away. That said, the miniatures look great – even up close, so in we go!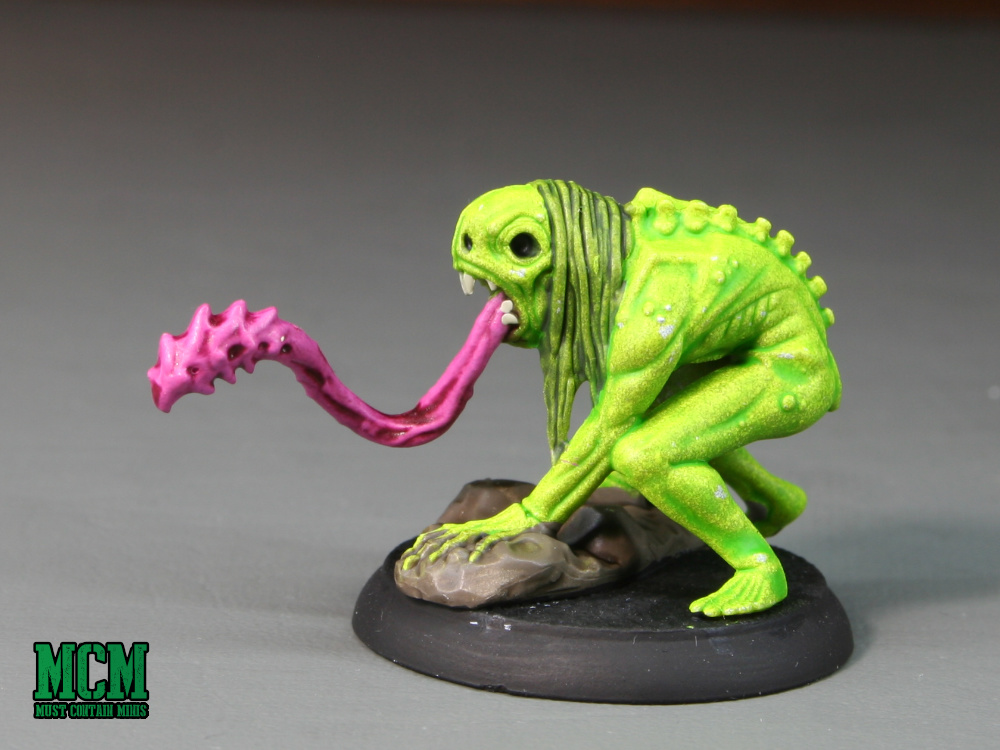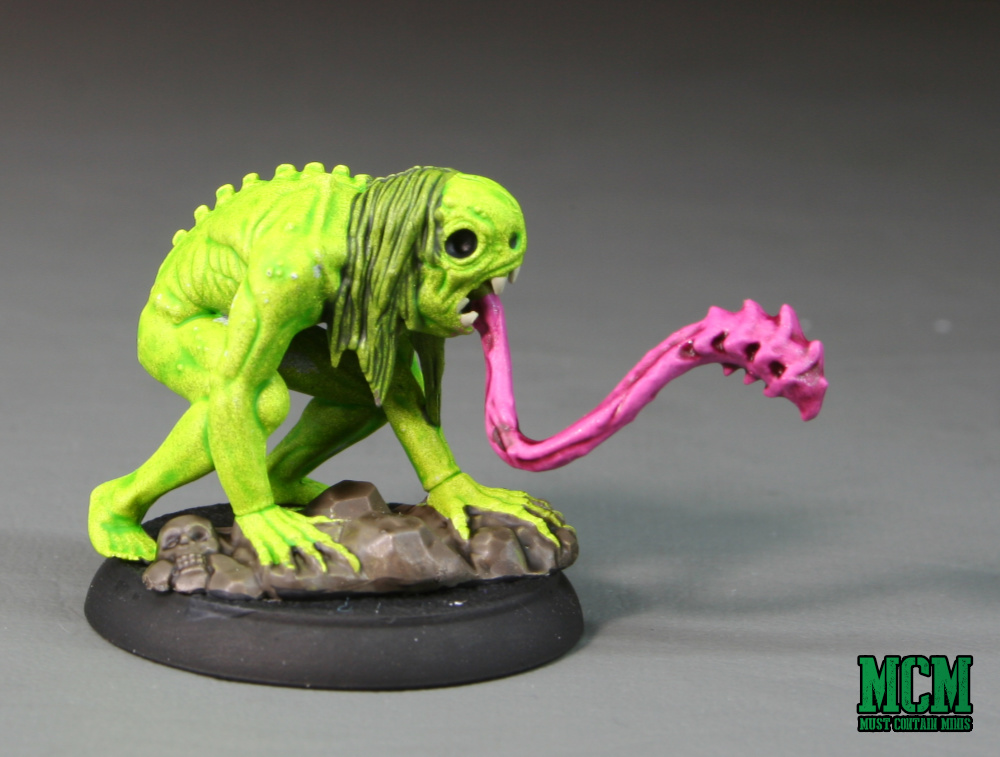 When Dave paints so well, I find it funny that he doesn't like me zooming in on his work. Sorry Dave, but your work is fantastic and I like showing it off.
As a note, I recently completed a photoshoot of two boxes of his miniatures, so if you like these posts, there are plenty more coming.
For further reading, let me tell you about some related links.
Related Links
For more of Dave's work, check out His Painter's Page on Must Contain Minis.
I found these Akaname Tongue Demon miniatures for Shadows of Bimstone on Amazon. If you want them for your own collection, you can check their price out here (Affiliate Link). Likewise, you can pick up Shadows of Brimstone: Forbidden Fortress from Amazon too (Check Price Here – Affiliate Link).
Originally, these miniatures were an add-on in the Forbidden Fortress Kickstarter as part of the Shogun level pledge. For more about the creators of these miniatures and the game, Shadows of Brimstone, you can find Flying Frog Productions online store here. You can also find them on Facebook and YouTube too.
Wrapping it up…
Thank you for checking out this painted collection of Akaname Tongue Demons for Shadows of Brimstone: Forbidden Fortress.
If it is board games that you like, I also have a small section about board games on this website.
Until next time, Happy Gaming Everyone!!!