In this post, we are taking a look at Vastaryous for the Sword and Sorcery Board Game by Ares Games. This figure was one of the Kickstarter add-ons, so I do not know if he will be available on retail markets, but he certainly looks cool!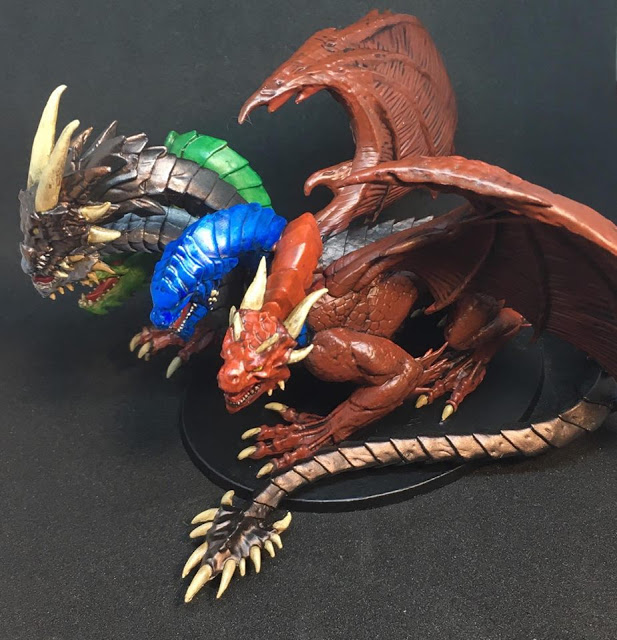 Vastaryous from the Vastaryous's Lair Kickstarter Add-On from the Sword and Sorcery Kickstarter. Image used with permission from Ullr's Table.
Robert Morris of Ullr's Table painted this model for one of his clients. He did a great job and his client should be fairly happy with the result. All of the images in today's post are from Ullr's Table and used with Rob's permission.
For those that don't know about the new Sword & Sorcery Board Game, it was just delivered to its Kickstarter backers recently and it should be out for retail release this July. The game is a cooperative Dungeon Crawler with some interesting new concepts. From what I have seen online, the game looks awesome and it has been getting excellent reviews. I personally don't own a copy, but I hope to show off some more Sword & Sorcery miniatures painted by Ullr's Table.
Now lets take a closer look at Vastaryous. This fairly sizable Dragon / Hydra comes with a good amount of detail and looks very menacing. I bet he is going to look fantastic on the table. Even without paint, he looks good.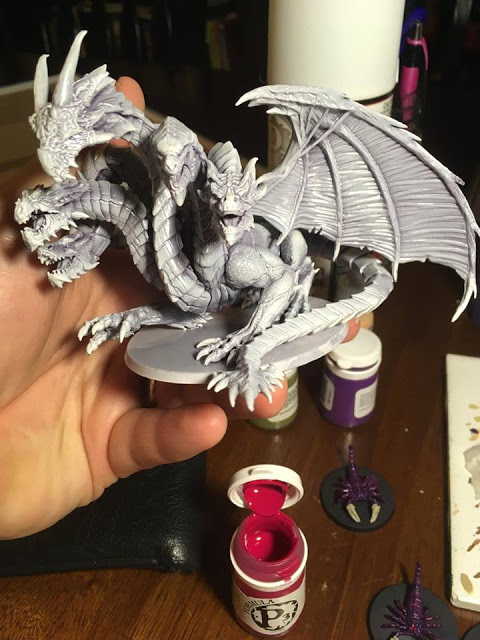 There is some very nice details on this miniature, especially considering it is from a Board Game.
After giving him some paint, Vastaryous looks even better!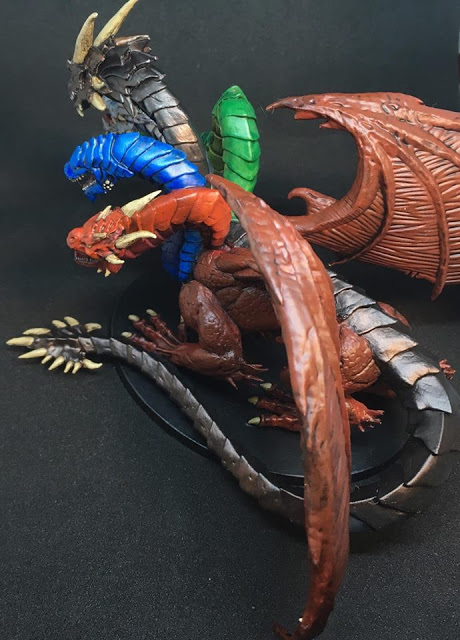 This miniature looks great.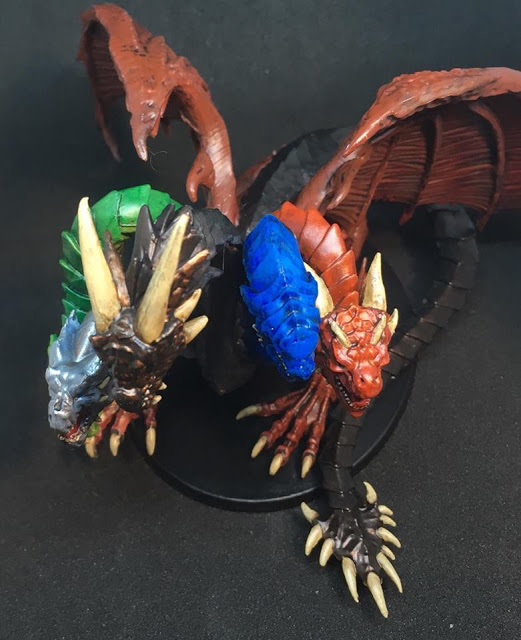 There is a lot of detail in this large miniature.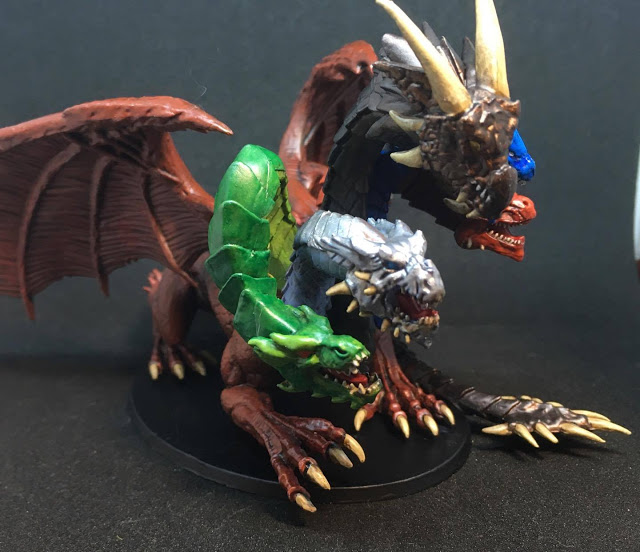 The players had best run!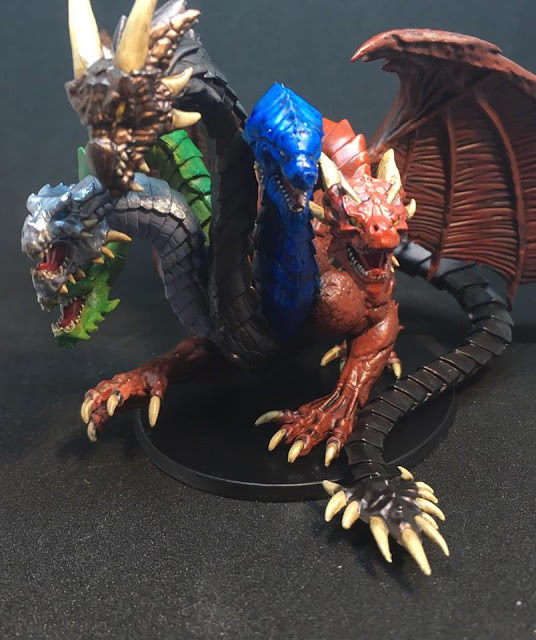 I wonder how well the heroes will contend with this guy.
The Vastaryous miniature looks great and I can hardly wait to get some photos of the heroes from Sword & Sorcery for this site.
I would like to quickly thank Ullr's Table for sending in these pictures for Must Contain Minis to showcase.
Until next time, Happy Gaming Everyone!!!

[amazon_link asins='B01N2UV2U3,B0797J4BW8,B01MU1KZZM' template='ProductCarousel' store='mustcontainmi-20′ marketplace='US' link_id='7b350be1-a756-11e8-92f9-8f1a08bdd4a1′]