When I saw the above image on Facebook, I had to share Fat Dragon Games' newest Kickstarter Campaign – Vallis Mortis. Check it out. The image that you see above is the Deathwalker. It is their $100,000 stretch goal. They are doing so well with this campaign that it should be unlocked soon.
I would absolutely love to load up that bad boy with undead skeletons and storm a castle. What do you think?
For those that don't know, Fat Dragon Games specializes in Paper and 3D Printer Terrain. You can pick up their stuff at a great price on DriveThruRPG. I like them enough that I already own a lot of their kits. Every so often, they Fat Dragon Games goes to Kickstarter to fund new models. Vallis Mortis is their newest Kickstarter campaign to fund new 3D Printer STL files.
As a note, all of the images in this post are from the Vallis Mortis Kickstarter page.
LED Lights Galore!
One of the things that Tom Tullis (the owner of Fat Dragon Games) is focusing on this time around is on is making working LED light 3D printed models. That is pretty neat. Here are a few pictures from the campaign.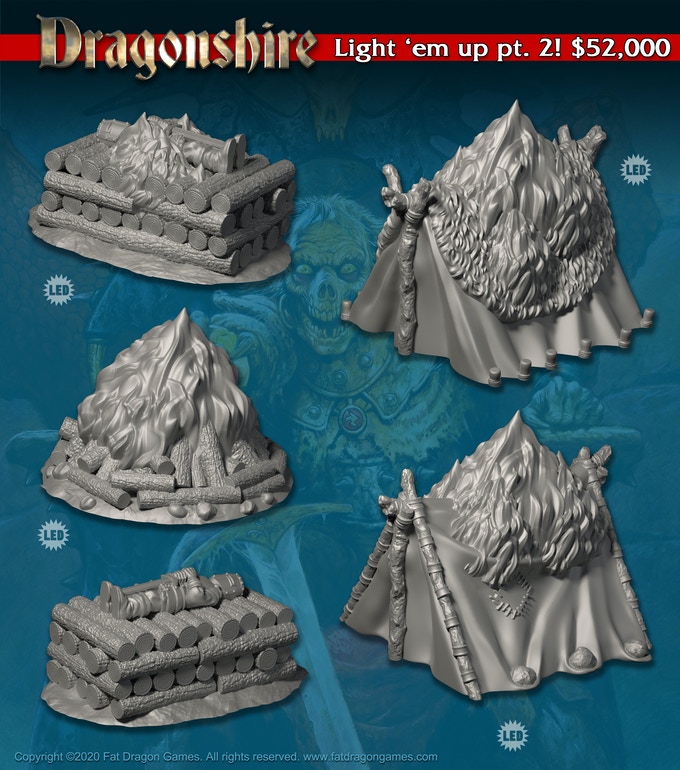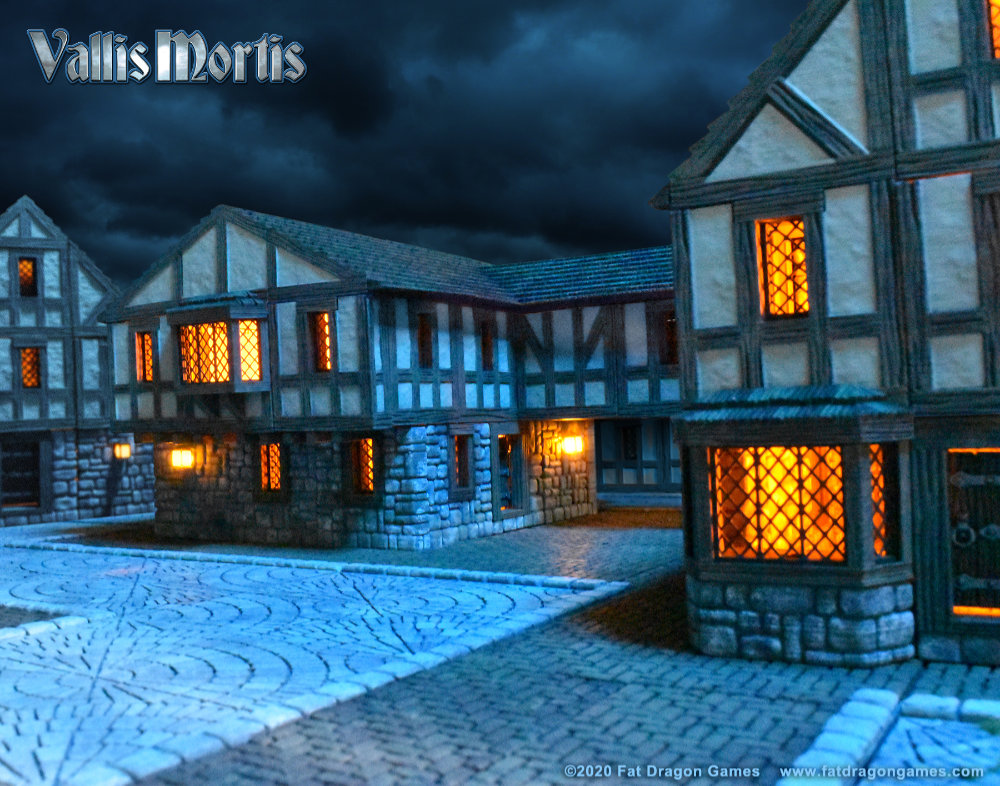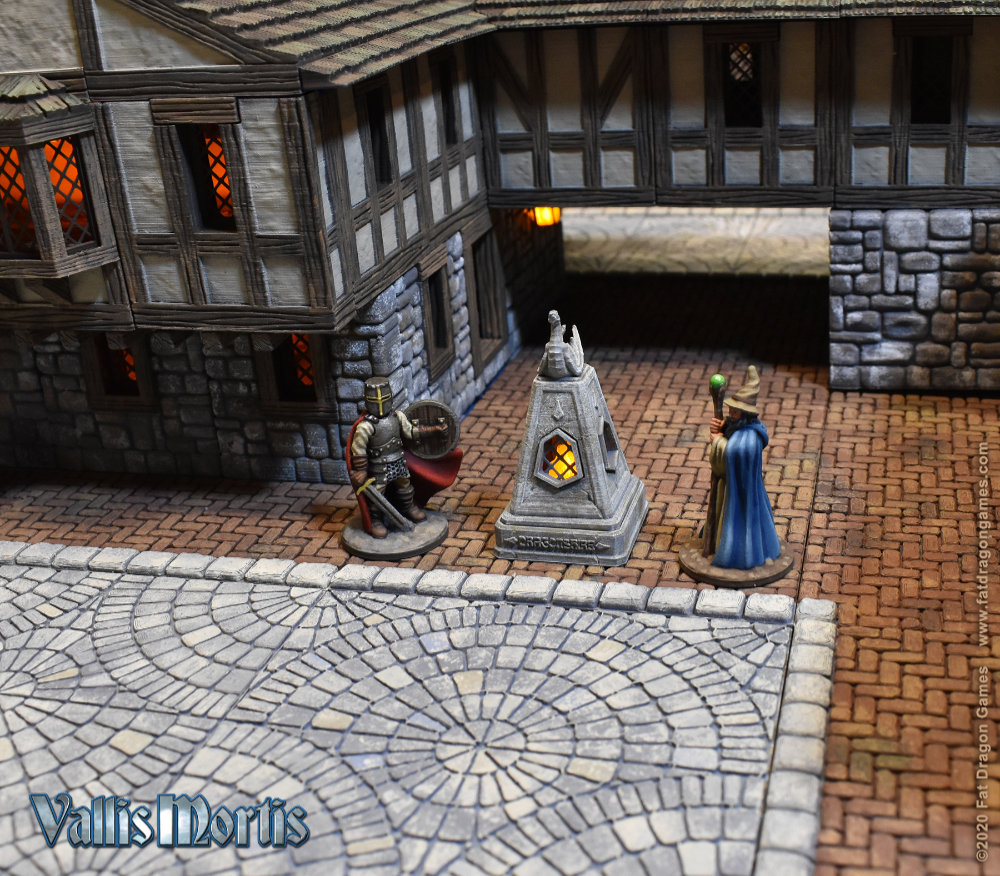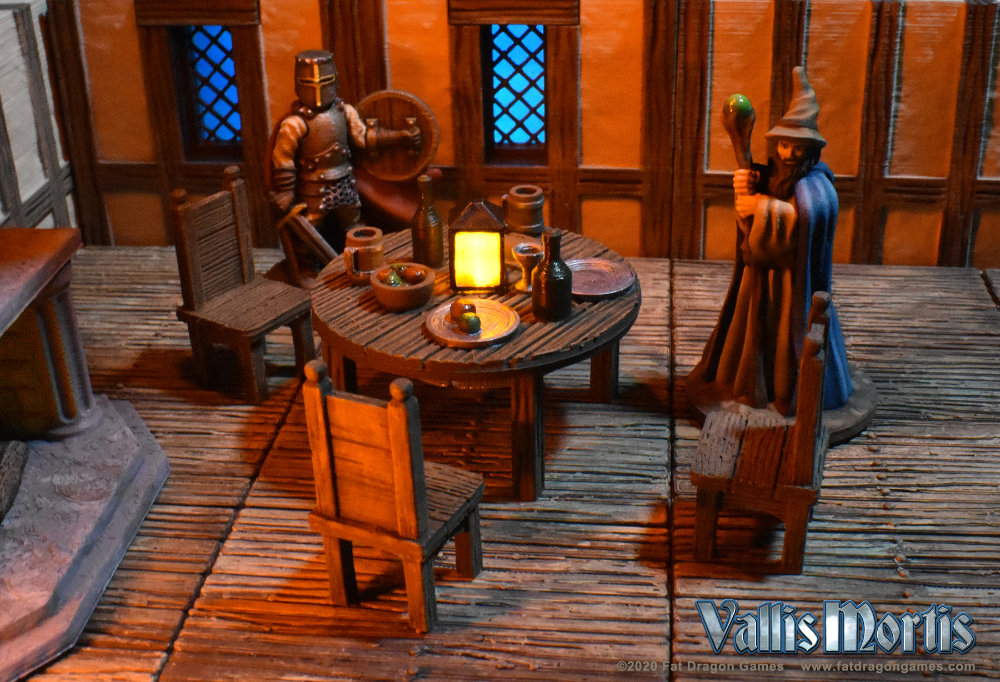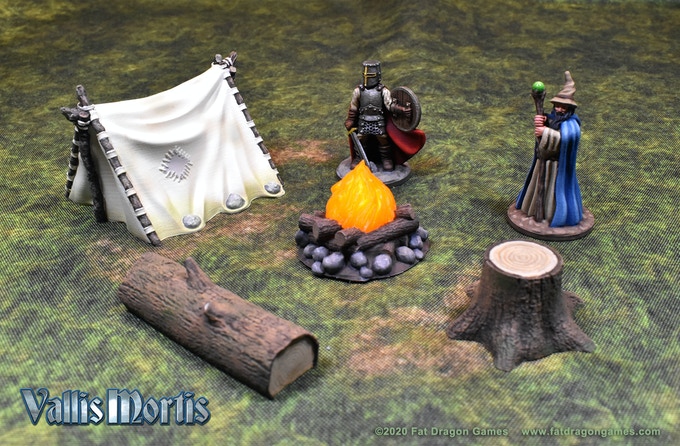 The video below gives you a bit more of an idea of what to expect from the Vallis Mortis campaign plus some little extras. These extras include how the battery fits into the lantern table above and the fact that they built a spray mask / stencil that you can use to paint your 3D Printed terrain faster.
If you want to know exactly how to install the LEDs into the 3D Printed terrain, head to the Kickstarter campaign and there is another video there showing exactly how they work.
Miniatures Too
I know Fat Dragon Games for their terrain, but they do miniatures too. In the pictures above, the miniatures are part of this Vallis Mortis campaign. You can print off yourself on your very own 3D printer if you get in on this.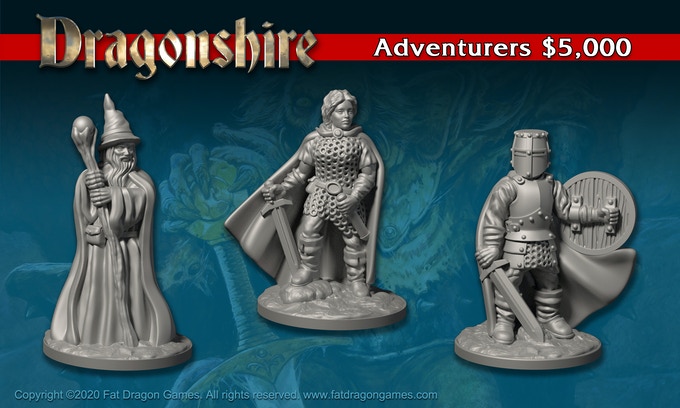 Fat Dragon Games has already unlocked a number of villager miniatures and other stretch goals too. Of course, there is also the Deathwalker stretch goal yet to be reached. That has to be my favourite thing that I have seen on this Kickstarter so far. Wow!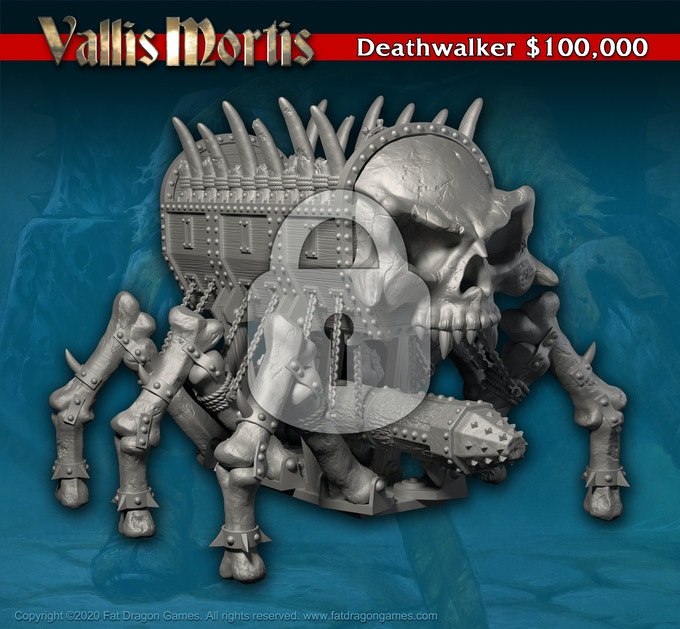 Wrapping it up…
If you have a 3D Printer and want LED lights in your terrain, this Kickstarter is for you. In fact, the Vallis Mortis campaign focuses very strongly on exactly that – putting LED lights into terrain. The best level to pledge at seems to be the $60+ US levels as those levels also get you the unlocked stretch goal models.
Finally, Fat Dragon Games already has 3D Printer models available through DriveThruRPG. If you are curious about them, you could always buy one of the smaller kits and try them out. Although I do not own a 3D Printer, I have bought a whole bunch of Fat Dragon Games' models for my growing STL file library. If you are interested in reading more about them, I have a small section about Fat Dragon Games on this website.
Until next time, Happy Gaming Everyone!!!