In this post, I review a World War 2 Sarissa Precision LCVP Higgins Boat for Bolt Action. The Higgins boat was used by the US military and also known as a LCVP (Landing Craft, Vehicle, Personnel). I bought this boat at a good price through Crucible Crush. Lee, one of Crucible Crush's owners, asked me to tell him what I think of the boat. Well here are my thoughts in the form of a product review.
I bought this boat for my Bolt Action Army, so I could re-enact Normandy Campaigns. I also bought a LCM (Landing Craft Mechanized) at the same time that I have not yet built.
The Landing Craft, Vehicle, Personnel (LCVP) in Bolt Action
Grabbing my Bolt Action Campaign D-Day: Overlord Book from Osprey Publishing, I flipped to page 190 for the rules on the Higgins boats. They basically move like slow tanks in Water and can carry a whole whack (a lot) of troops. They can carry 36 troops or a jeep and 16 men. Pretty good.
You can see that the this model can physically carry 10 men with their bases nicely placed together. It is good to know that these boats hold 26 more troops if you are using them in a game. Armour wise, there is not much to these boats. They are about as durable as a soft vehicle, so be careful with them. For armaments, they come with two mmgs (medium machine guns).
You should be able to bring most of your Bolt Action Platoon on the board using just one or two of these boats.
Sarissa Precision's 28mm LCVP Higgins Boat
The Sarissa Precision 28mm LCVP Higgins boat comes as a flat pack MDF model kit. It is scaled to go with your 28mm Bolt Action armies.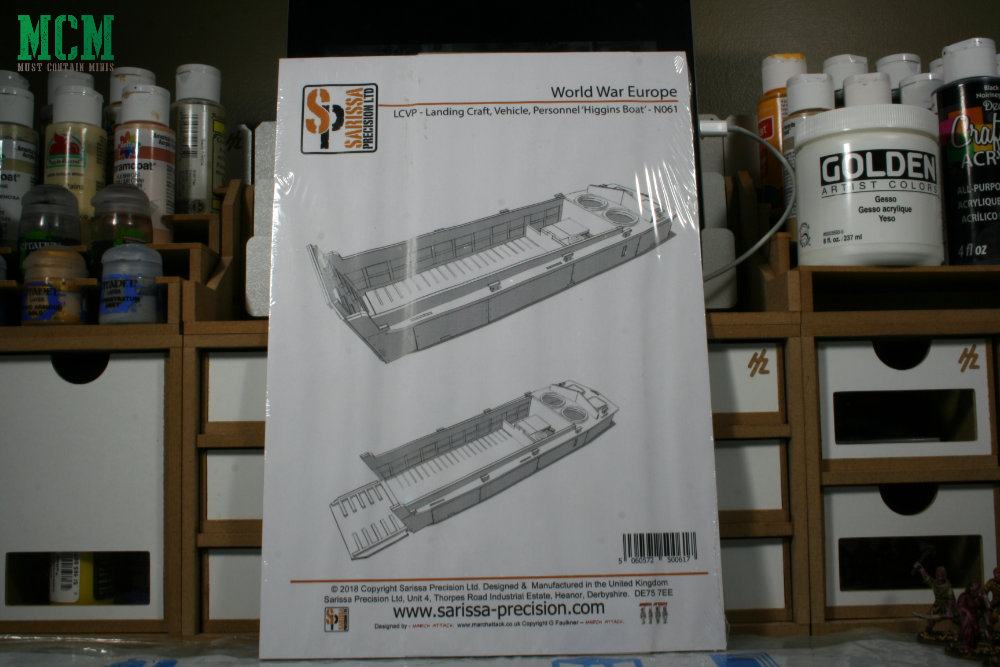 Upon opening the package, you find the instructions as well as one MDF board and one cardboard (card stock) sheet. These are the components of the model kit.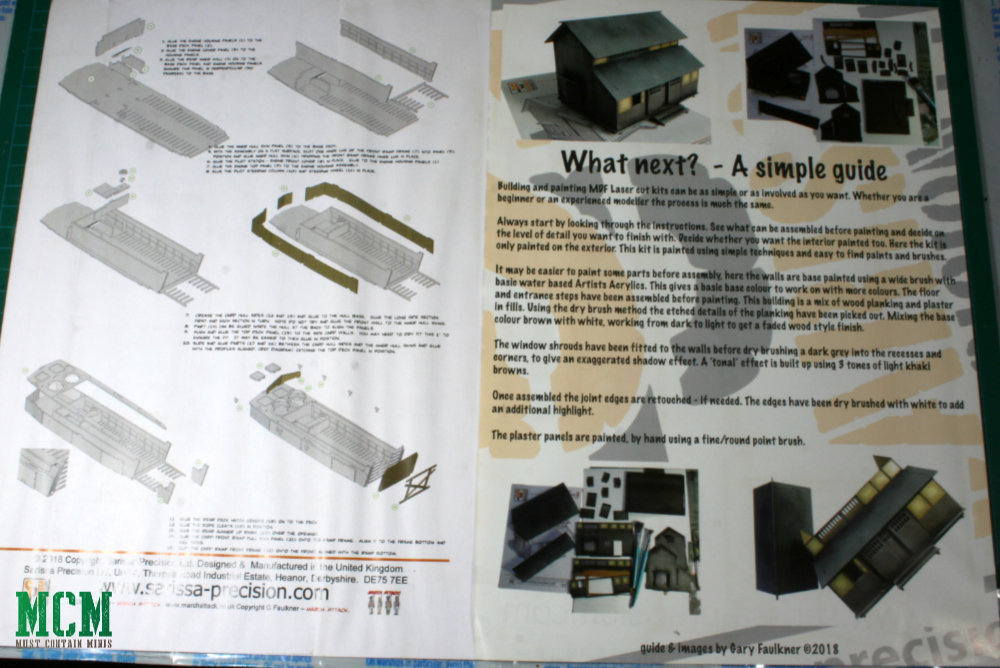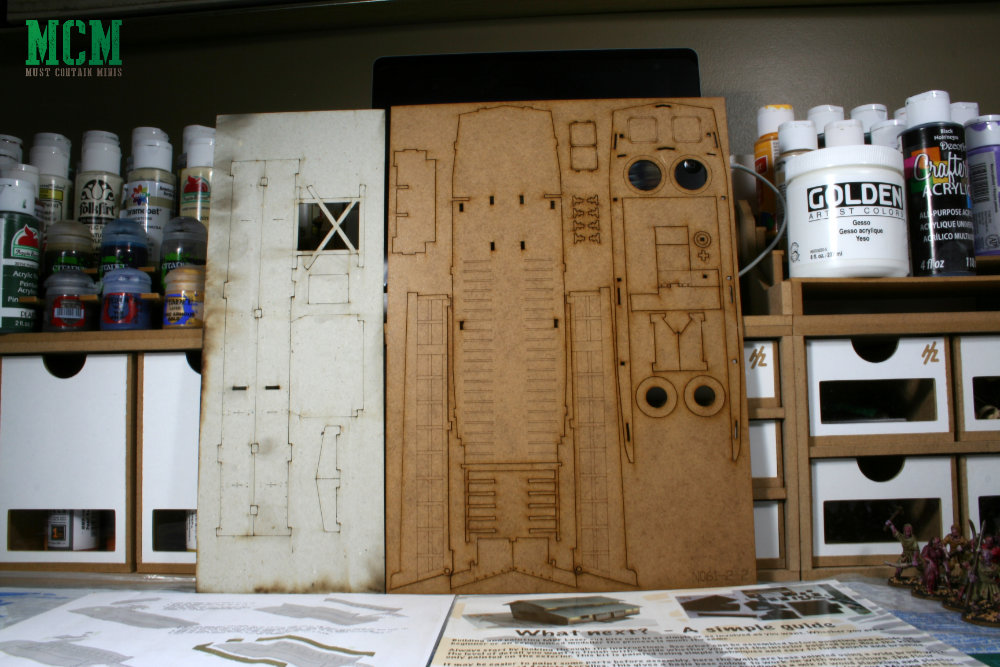 Following the directions was very straight forward and the model went together very easily.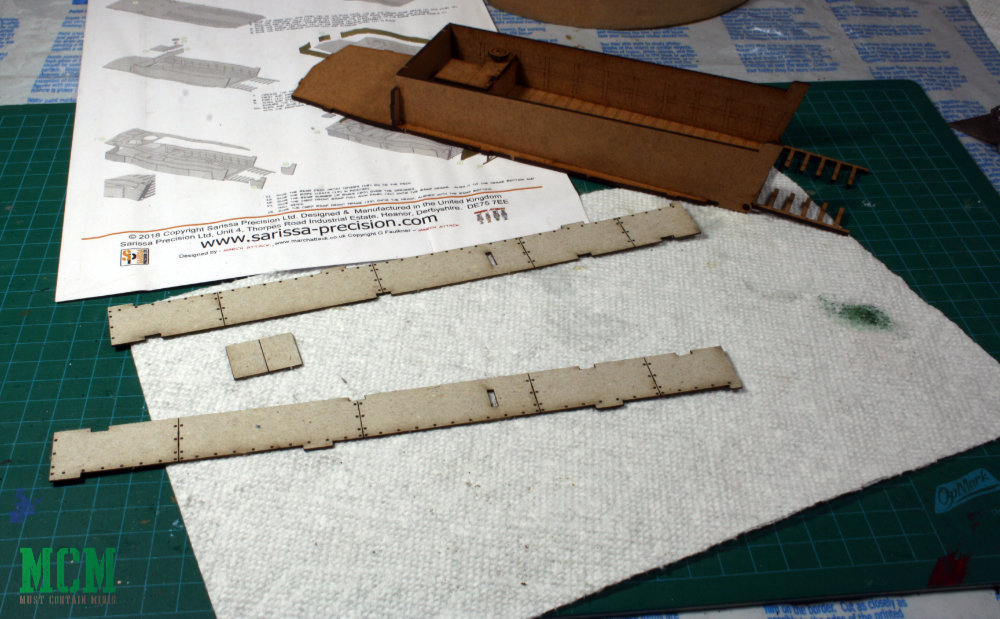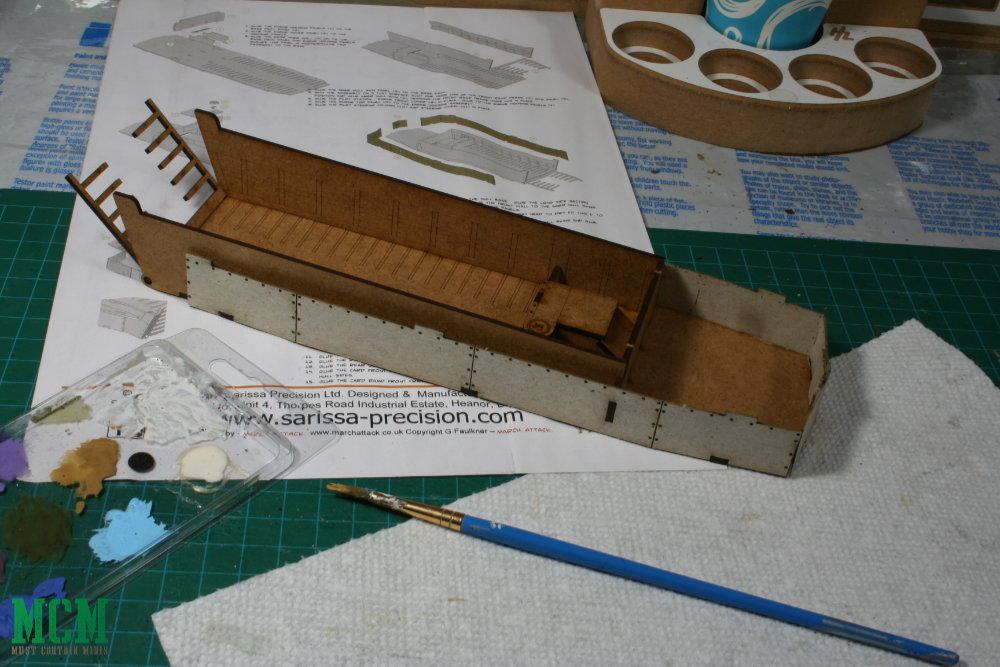 The Completed Model


Oh… A nice feature on this model is that the ramp on this Higgins boat actually works too!!! Check it out.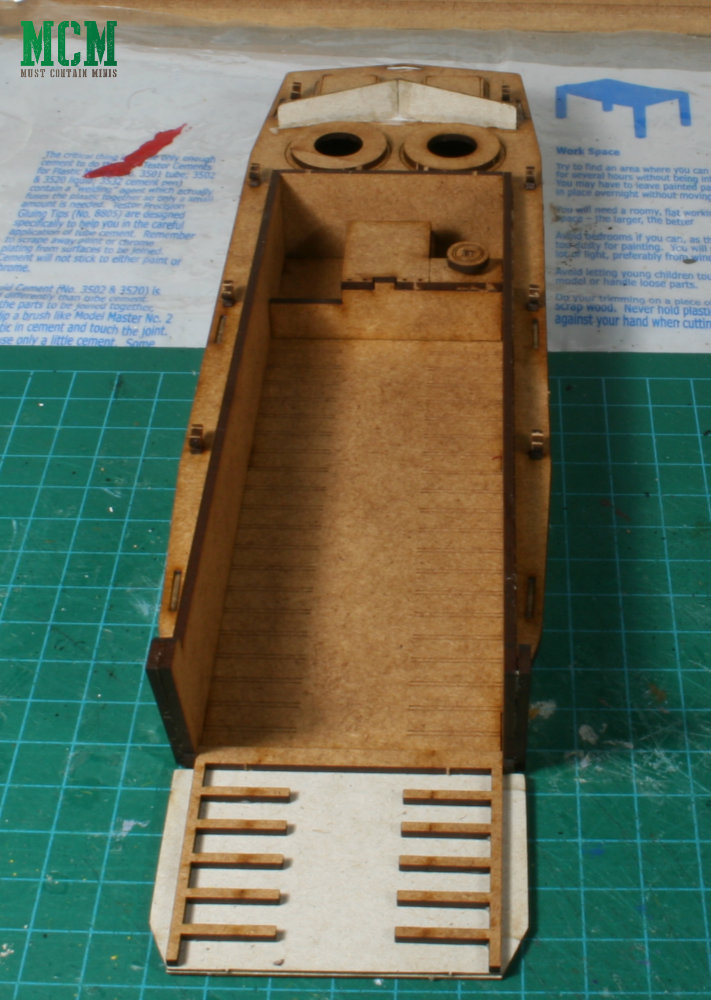 There you have it. A nice model by Sarissa Precision.
Some Action Photos
Just to play around, I loaded up the Sarissa Precision 28mm LCVP Higgins boat with my British Bolt Action soldiers. Ten fit in there very nicely.



Remember that even though the boat holds 10 figures nicely, it holds 36 troops in game terms for Bolt Action. Of course, you could always use it for other 28mm games of WW2, but Bolt Action by Warlord Games remains my favourite.
Wrapping it up…
Thank you for checking out my review of the Sarissa Precision LCVP Higgins Boat for Bolt Action. I purchased mine through Crucible Crush at a pretty good price, and I know you can pick these up from a number of other sources too. For those interested in items from Crucible Crush, often they can order in for you what they may not have in stock if you ask.
This is a very nice model kit. The only thing I am not sure about is the durability of the card stock components. I don't think this is the type of model that you will want to toss in a bin and carry to your local game night. It likely requires a bit more care than that. That said, I plan to spray my LCVP with shellac before painting, which should give the model more strength.
Before finishing, I want to give a quick shout out to Osprey Games for sending me a Bolt Action: Campaign D-Day: Overlord book. I really do appreciate all the support that company gives this site.
Be sure to check around my site for more reviews and Bolt Action articles.
Until next time, Happy Gaming Everyone!!!
Suggestions from Amazon…