In this post, we take a look at a Kickstarter for a new 2-player miniatures game starter set for a game called Relicblade. This game has been around for a while (5-years) and has always on my watch list. Produced by Metal King Studio, Relicblade has a low model count and cool 30mm fantasy based miniatures.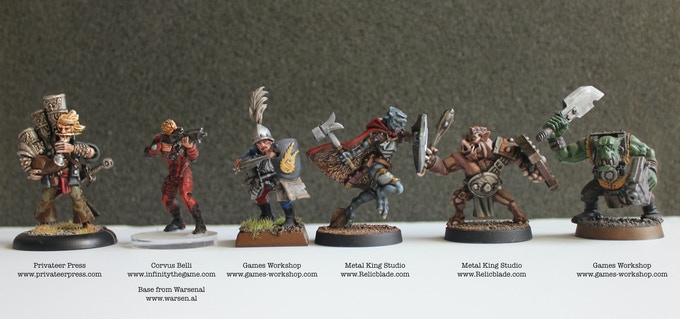 This Kickstarter campaign runs until June 18 (2020). Now, let's take a closer look.
As a note, all of the images in this post are from Metal King Studio.
Relicblade in 2020
Sean Sutter published the second edition of his Relicblade rule set this past January. Now, he opens up Kickstarter to bring to us a second edition starter bundle and to expand his game's line of miniatures. Below is the video for the Kickstarter. He says that every fun thing was cancelled lately and he doesn't want to cancel this fun project. He is doing really well in this campaign too. With just 6 days left to go, he has already raised $127,429 Canadian. Wow!
Awesome!!! Sean is an independent artist living out his dream. I have a lot of respect for people like that.
The Minis
Now, let's take a look at the new minis.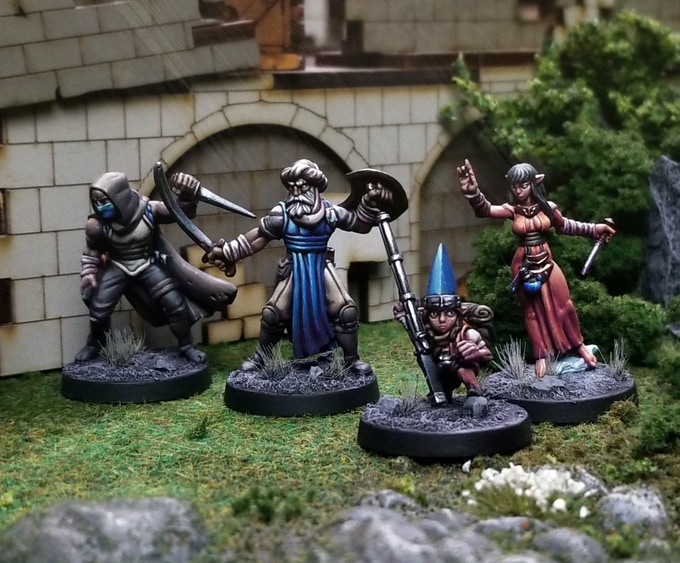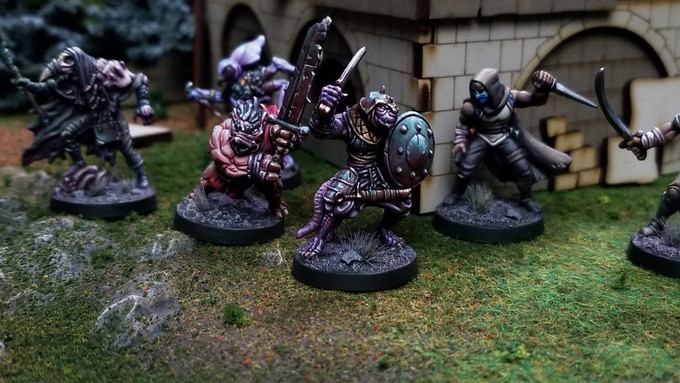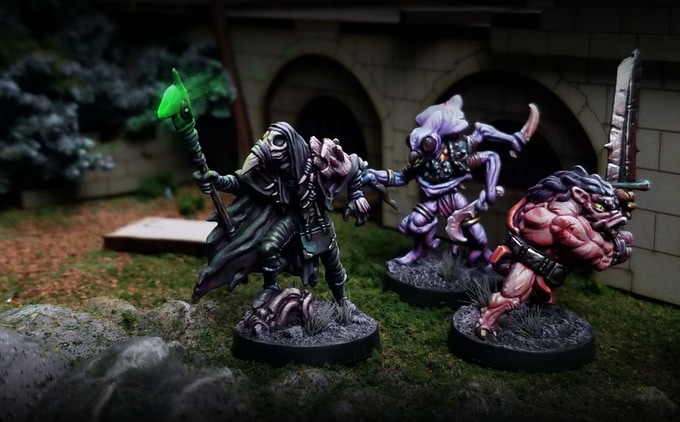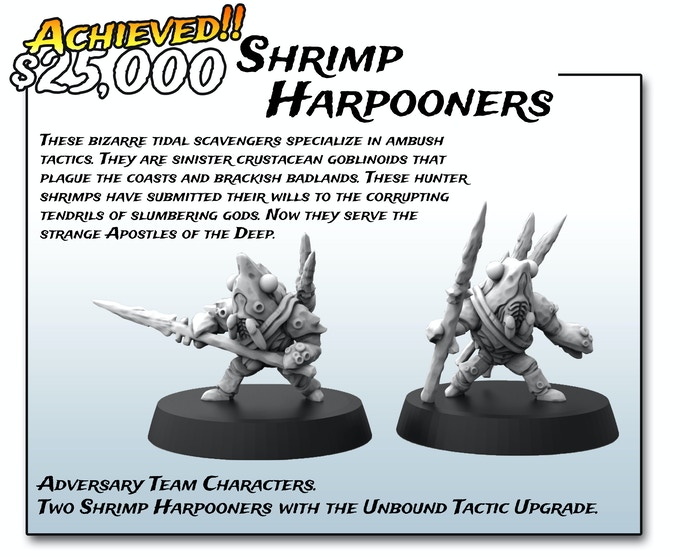 Character Cards
So far, those are some really nice looking miniatures and I like what I see here. Of course, all of these characters are for the Relicblade miniatures game, so they have their own stat cards too. Below are some examples.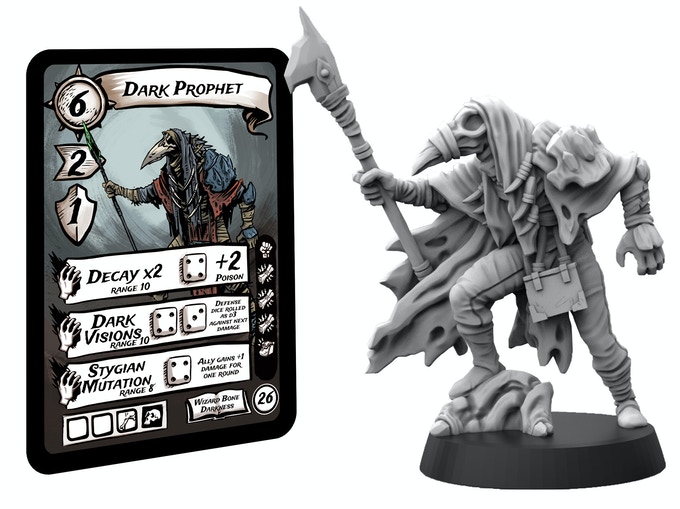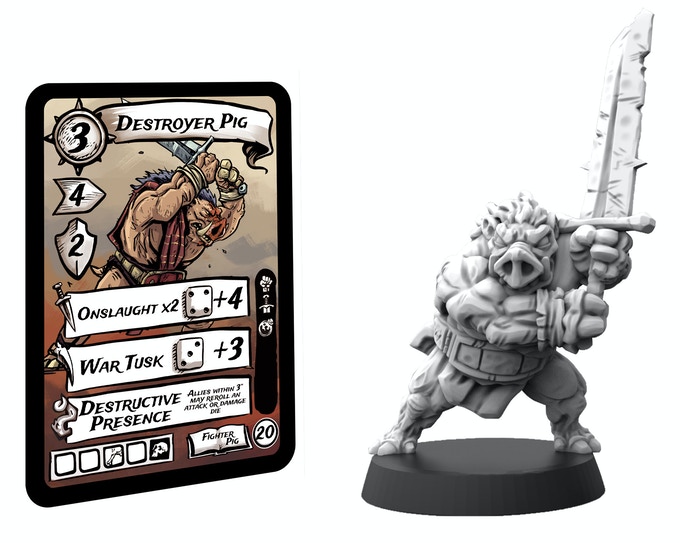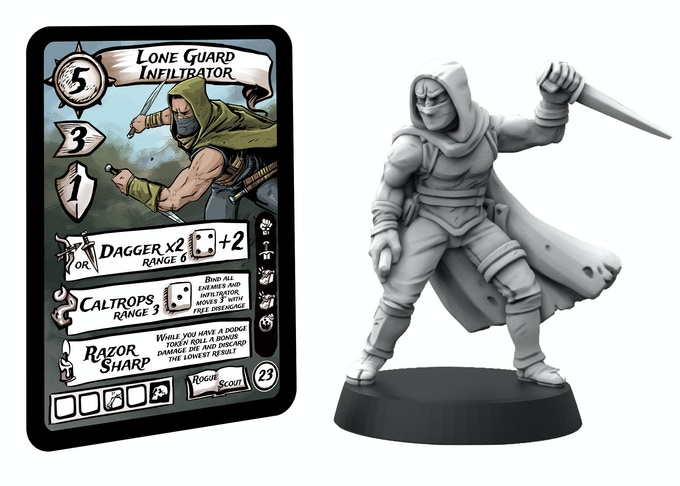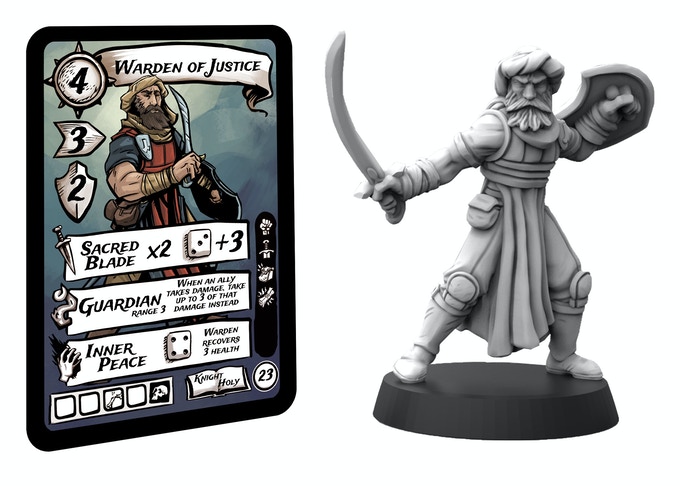 These are some really nice looking images of the upcoming minis. There are more characters to this new edition starter, but I encourage you to check out the Kickstarter to see those pictures.
Some More Eye Candy
One of the things that catches me about independent games is the aesthetics of the creators. I really like it when they take the time to showcase their products well. Metal King Studio does exactly that. Check these images out from Relicblade.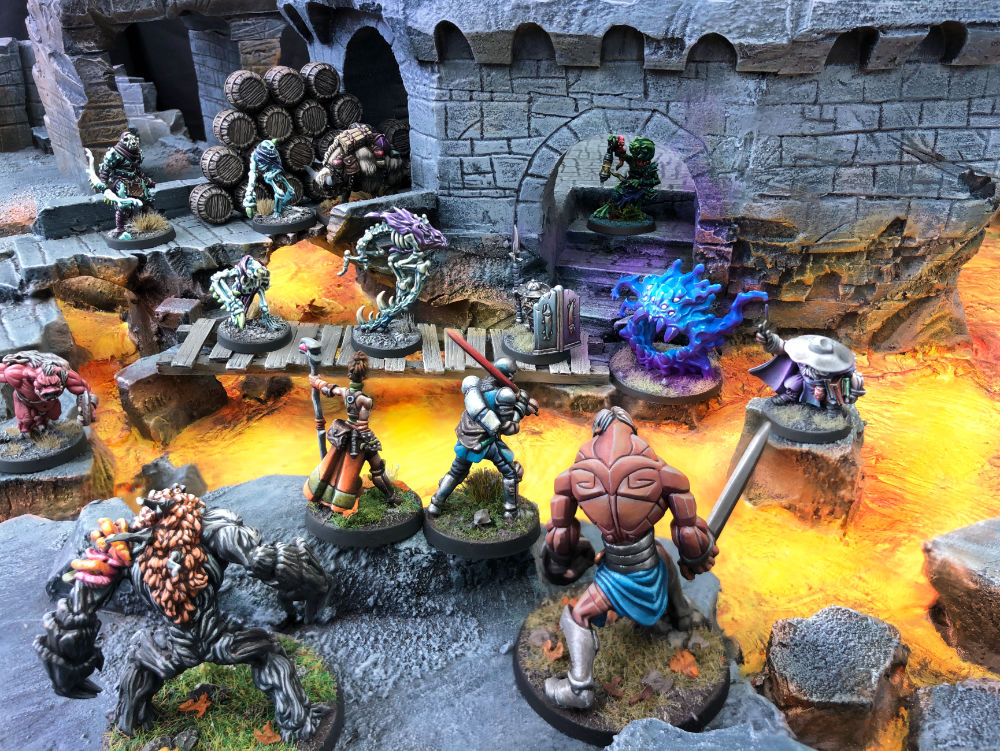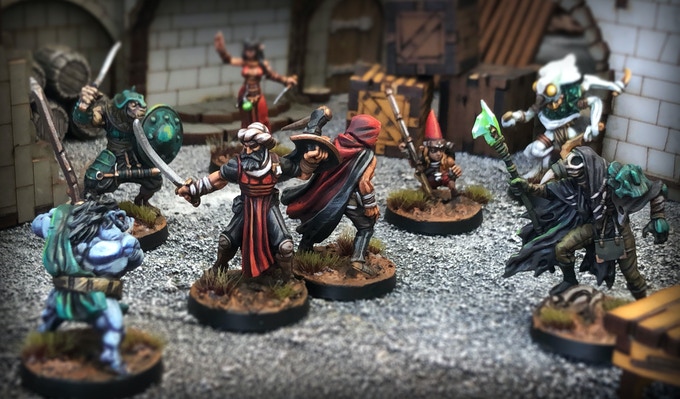 Relicblade – Storms of Kural
Now, I keep trying to call the Storms of Kural a new starter set, but it is really a starter bundle. I don't think it comes boxed as a two player game, but rather sends you everything you need to play a two player game. The $85 set does not come with a rule book. The $100 pledge is the one that gets you the rule book and the rest of the starter set too.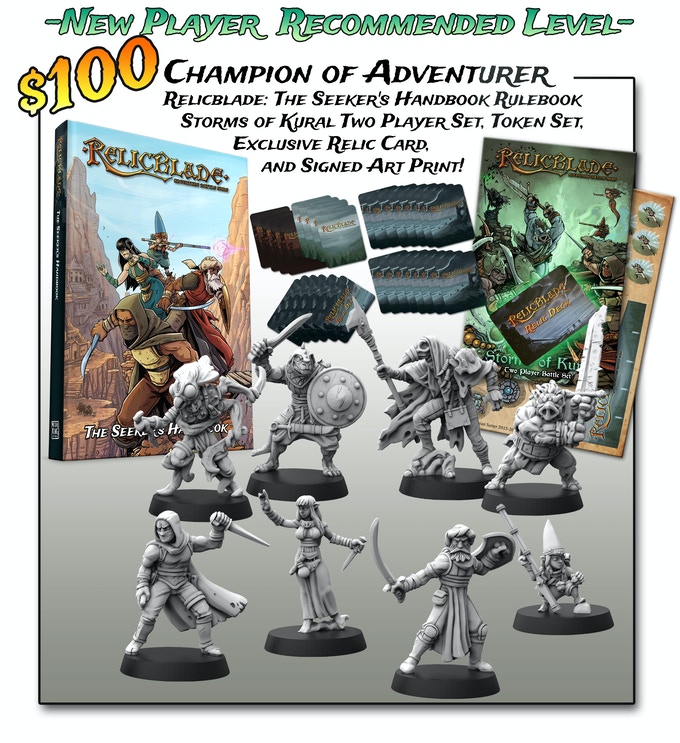 Wrapping it up…
If you like what you see, be sure to check out the Relicblade Storms of Kural Kickstarter project. This project runs until June 18 (2020) so there is still time to get in on it if you are interested.
The minis themselves stand at about 30mm. That is 30mm foot to eye so they are going to be slightly bigger than your 28mm figures yet smaller than you 32mms. The game itself is usually played on a 2′ by 2′ table.
There are also reviews and play through videos of the game by other content creators on the Kickstarter page.
Until next time, Happy Gaming Everyone!!!