Back in May, Firelock Games sent me a shipment of miniatures to check out for this website.  Among those items was a ginormous Galleon scaled to their 28mm game – Blood & Plunder. Now that it is August, I wanted to give an update on that ship.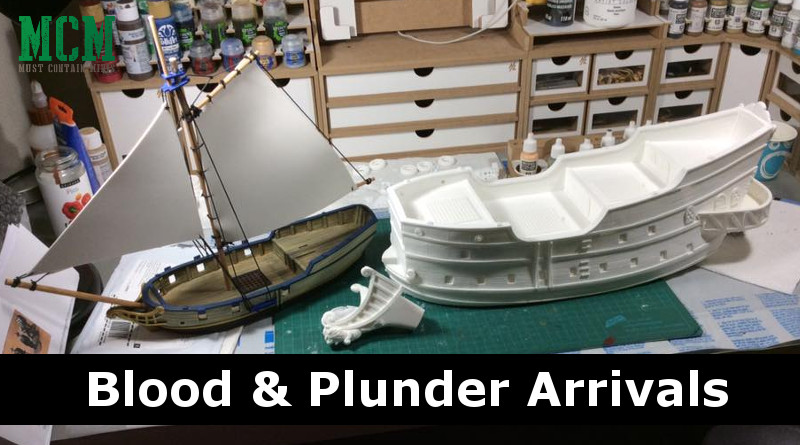 Since that day, I held on to the mini for a while and then sent it off to Jeremy Cada of Forbes Hobbies for painting. Jeremy runs a network of painters from his store and happens to do commission work himself.
Recently, Jeremy sent me photos of the ship in progress. In this post, I am sharing those pictures.
The Galleon – In Progress
I always like it when commission painters send me pictures as they work on my models. Both the painters that I reached out to through Forbes Hobbies (Andrew Claessens and Jeremy Cada) have been very good at sending me WIP pictures. Aside from May's picture (above), Jeremy Cada took all of the pictures in this article.
Now, let's check out the ship!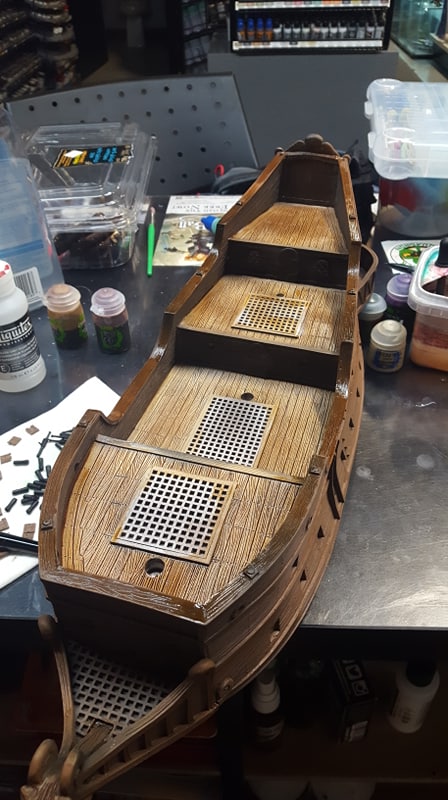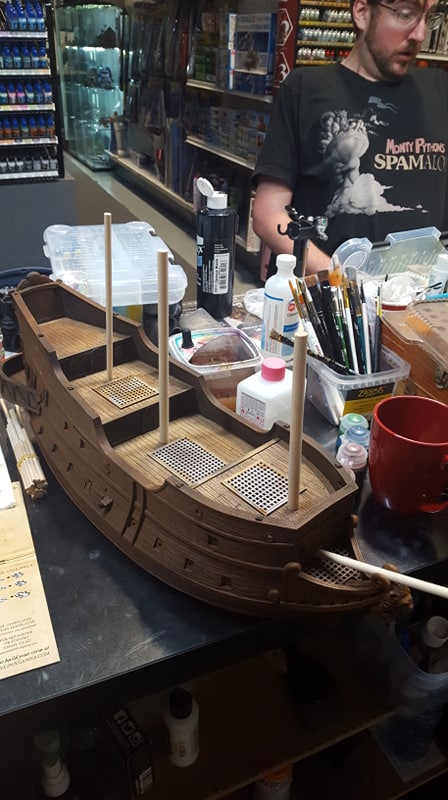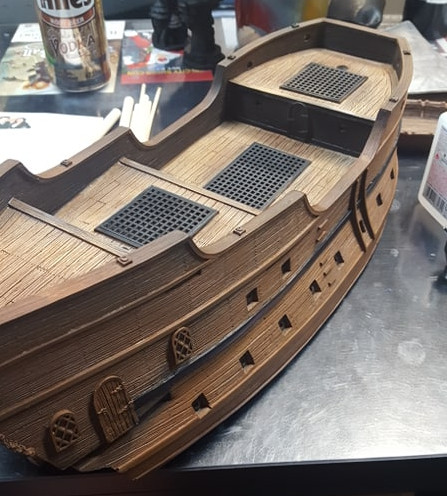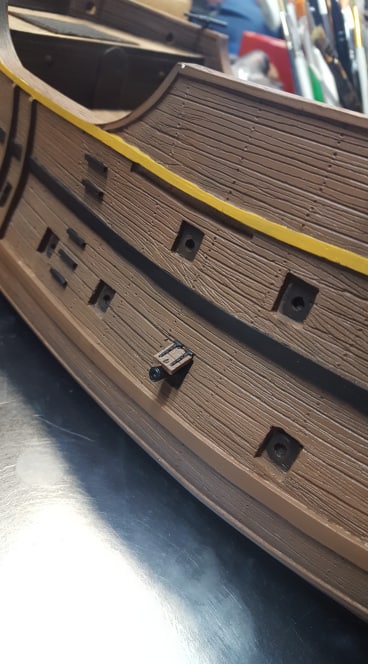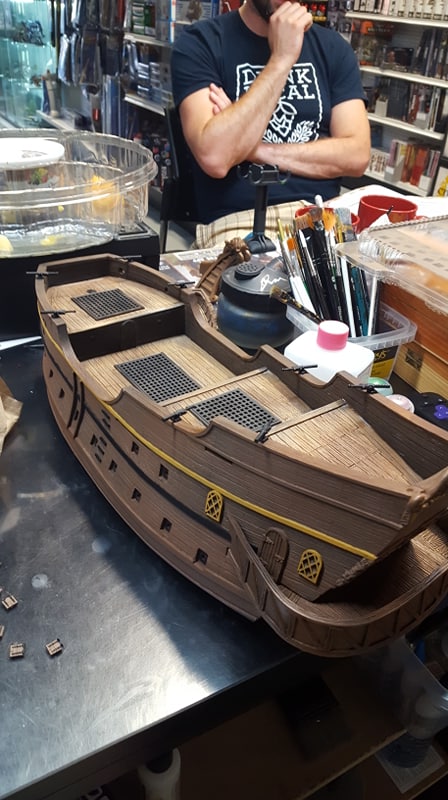 As you can see, the ship looks good so far. It is a big job and I am very happy that Jeremy has taken it on. I can't wait for the final product!
Wrapping it up…
As you can see, the Galleon sent to me by Firelock Games is coming along very nicely.
Normally, when I think of Forbes Hobbies, I think of the best gaming space in town. Now, I know they have some excellent painting services available too. I really appreciate this service as I am super busy and don't have time to paint all the minis that I want. Having people help me out, like the team at Forbes Hobbies, really helps with the presentation of this website and the products sent in to us to review and showcase.
If you like what you see and are busy too, be sure to check them out. Who knows, maybe they can help you with your unpainted minis too.
Until next time, Happy Gaming Everyone!!!