A new and exciting game hit Kickstarter today. That game is "The Carniverse" by Nick Wilkins of Cardboard Dungeon Games. This is Nick's first Kickstarter, but I actually got to test the game out at a local convention. It was a lot of fun and I loved talking to Nick about his future plans for the system.
I plan to post a Battle Report of that experience a little later on during his Kickstarter campaign.
The Carniverse is a miniatures agnostic skirmish game in a post-apocalyptic world dominated by dinosaurs! In this game, you play as a team of survivors just trying to survive in this new environment. You play versus other survival teams, but dinosaurs are also present during your battles. An "Artificial Intelligence" of sorts (preset instructions) determine how the dinosaurs move and attack. If you are smart, you can use them to your advantage. I found this game a lot of fun when I gave it a try. Of course, it always helps that I played with the games designer. 🙂
Please note, all of the pictures in this post come to me from Nick Wilkins of Cardboard Dungeon Games.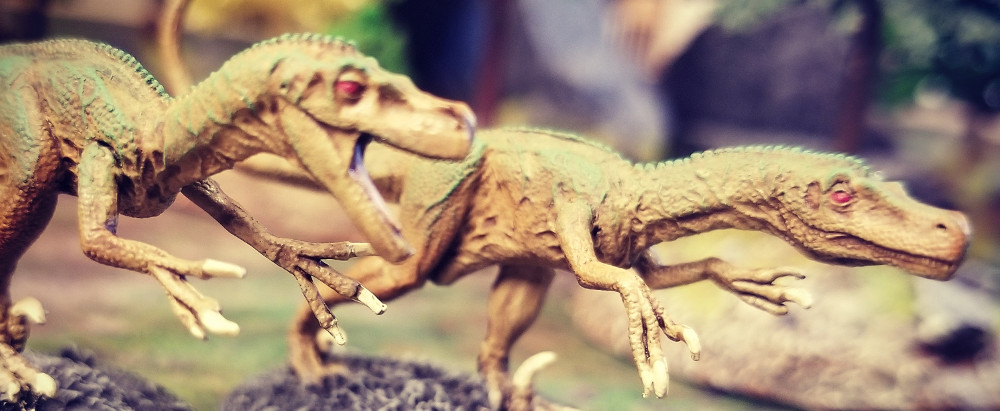 The Carniverse
While the dinosaurs in the game hunt humans, they are actually just a hazard of the environment. Your real opponent is the other player. On top of being a tabletop skirmish game, this game also happens to have campaign rules. In it, you improve your characters (they level up) and even build a base for your team. How they survive is up to you. The main book comes with six different scenarios.
This game plays out on a 3′ by 3′ table, so a normal kitchen table is good enough to get started.

Between games, your downed team members can take injuries, so character preservation is important. You also get to level up the minis as you play. Now, I didn't get to try out the campaign rules, but Nick did talk to me enthusiastically with what he his planned in the base book and future expansions. It all sounds very exciting. That is a piece that I am really looking forward to seeing after this campaign funds and Nick publishes the books.

Add-Ons and Stretch Goals
Being that the rules are pretty much ready to go, and to keep costs down, Nick decided to go without stretch goals. Despite no stretch goals, the game is already over half funded on its first day. Very cool and exciting!
He also partnered with my friends at Six Squared Studios to offer some great terrain to backers at fair prices.
A Carniverse Expansion Already in the Works
Expansions are already planned with the first available to all backers during this campaign.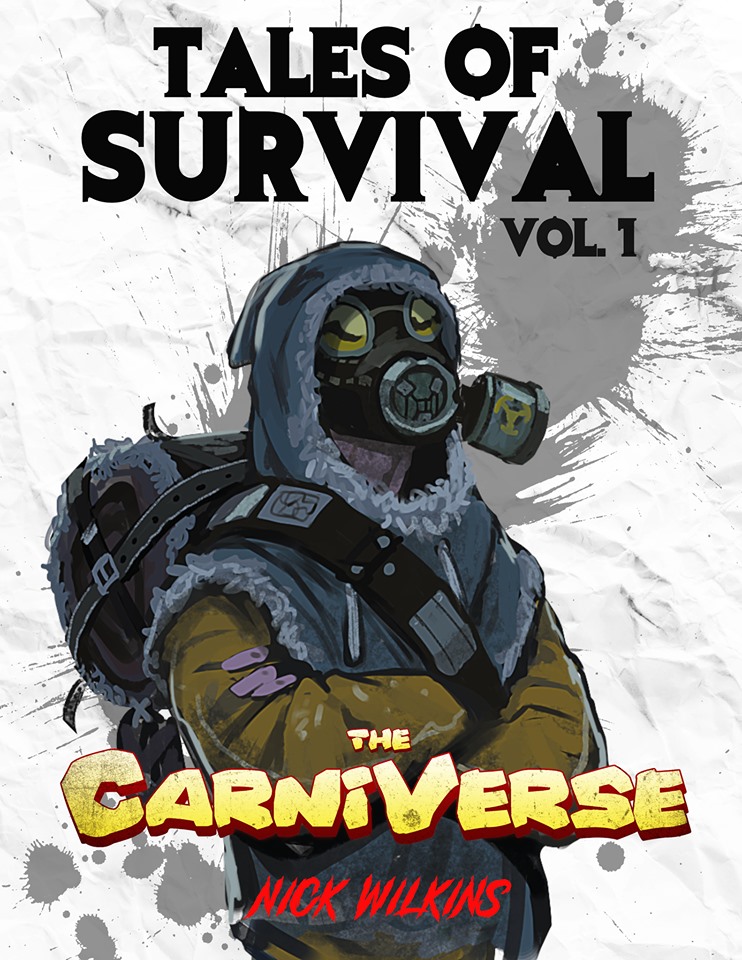 Nick also talked to me about some really cool ideas for two full-length expansions. The ideas sounded very cool, but I won't spoil them at this time. Hopefully he does well enough that he eventually turns those ideas into a reality. For now, I am pretty excited to see what he has coming out as a result of this campaign.
Wrapping it up…
If you like Dinosaurs and Survival games, you need to check out this Kickstarter Campaign. If you are interested in game play, he has six videos of the game in play on the page as well as descriptions of the basic rules.
Personally, anything that has campaign rules and skirmish mechanics catches my interest. That said, I think Nick really picked a winner with theme here. Dinosaurs are so universal and could be a nice entry point for those wanting to get their children interested in miniatures games (although the recommended age for the game is 13+). Likewise a post-apocalyptic world with survivors battling it out is fun for adults and teenagers alike.
Additionally, I actually tried the rules at a convention and had a great deal of fun. If this game catches your interest, check it out, watch the videos and see if you are interested in getting involved further.
Until next time, Happy Gaming Everyone!!!