Listen up everyone! Cubicle 7 teamed up with Humble Bundle to bring us great savings on multiple Warhammer 40,000 Role Playing Games. Humble Bundle has four different pledge levels ranging from roughly $1 to $18 American for 4 to 18 electronic books. That is great savings!
These books can easily go for $20 to $30 each on DriveThruRPG.
A Quick History About Me & RPGs
About 10 years ago, I played a lot of Role Playing Games. On top of playing, I also collected a lot of the rule books. I still do in electronic format. I like looking at the artwork, quickly reading through the rules and imagining how the game would play. If you are of a similar mindset, this bundle might be right for you.
I personally collected a number of Warhammer 40K rulebooks in the past, and I enjoyed them.
The Warhammer books are nice because you can easily use miniatures that you already own (or that are commonly available) to represent you on the tabletop. I kit bashed a lot of miniatures to represent characters and villains in the Dark Heresy universe back in the day for the RPG. Oddly enough, I never played, but I still had fun with the rules, imagining the game and making up some custom minis to go along with it.
A Quick Look at Some of the Books You Can Own
Below are a couple of promotional images of some of the books in the collection. If this interests you, be sure to check out Humble Bundle. Through them, you can support Must Contain Minis, Cubicle 7, and a charity all the while saving a few bucks for yourself.
Win – Win – Win – Win!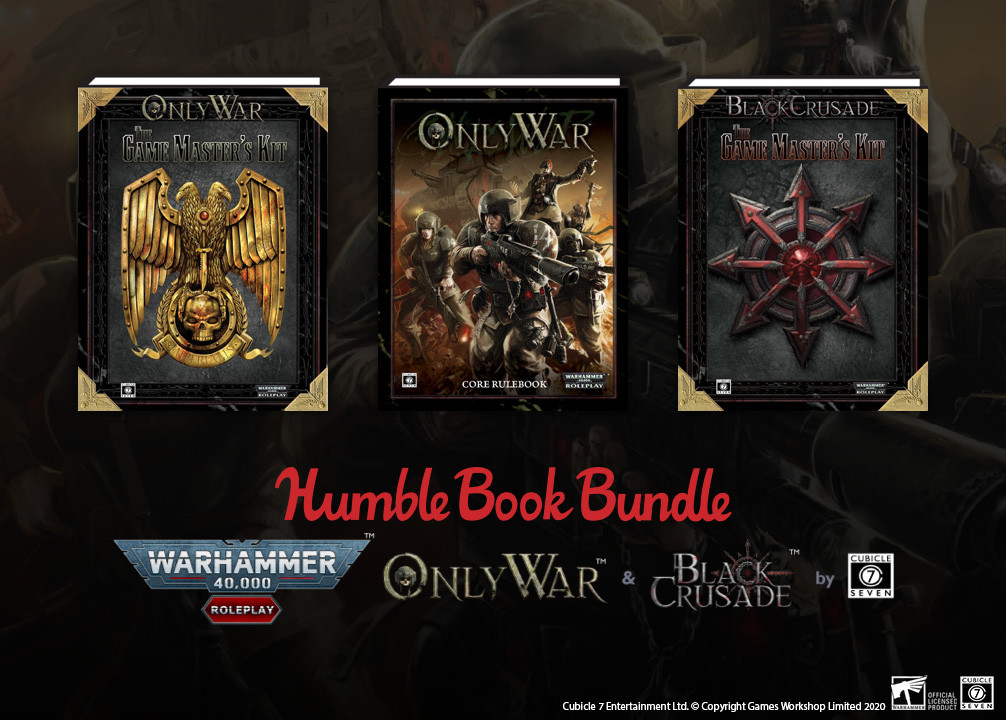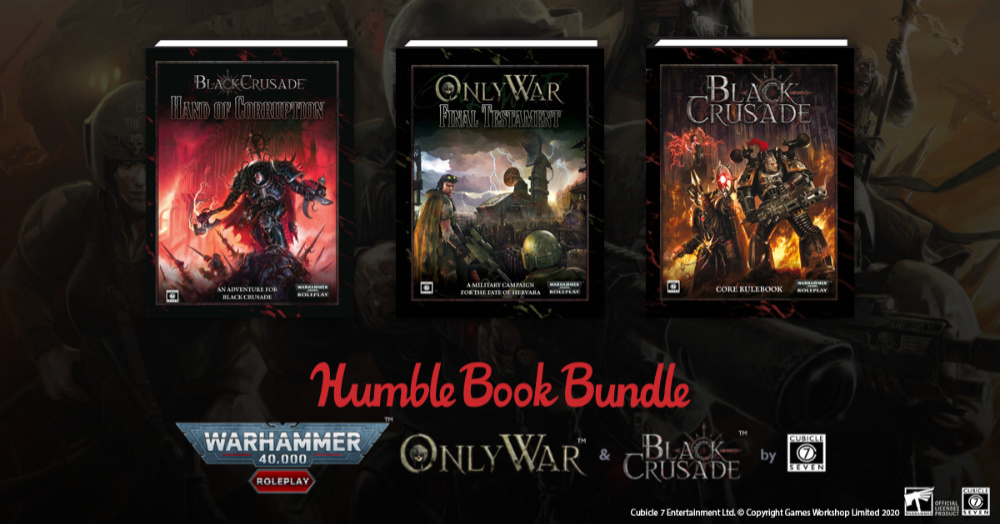 This is but a small sample of the 18 titles currently available on sale through Humble Bundle. If the idea of reading through Warhammer 40,000 RPG rulebooks excites you, make sure to check out the rest.
Wrapping it up…
Hopefully you enjoyed reading about this sale and a little bit about me and my past with Role Playing Games. If you are looking for a really good deal on books in a popular setting, check out this deal for Warhammer 40K on Humble Bundle. It looks to be a good one.
Until next time, Happy Gaming Everyone!!!