We, at Must Contain Minis, absolutely love checking out miniatures from all sorts of games. In this post, we take a look at the miniatures in the Board Game Incantris.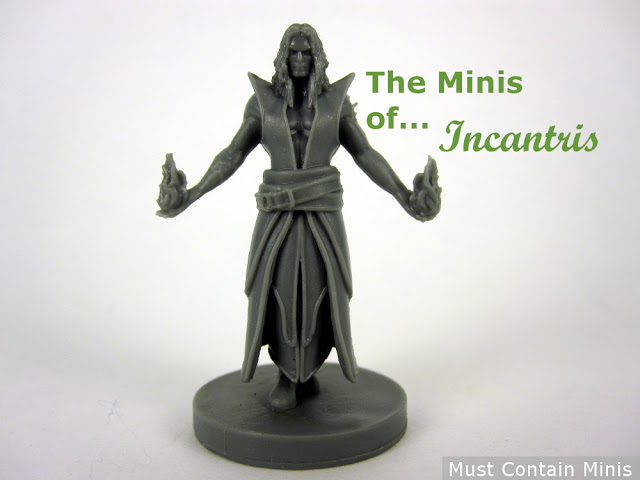 The Miniatures of Incantris, a board game by RAINN Studios.
Incantris itself is a very enjoyable board game where players play as teams of three Wizards with the goal of taking out their opponents in arcane combat. We have also published a Battle Report and Initial Thoughts Article about the game.
Before going further, we would like to take a moment to thank RAINN Studios for sending Must Contain Minis a Review Copy of Incantris.
Incantris comes with a total of 12 Miniatures in 6 different sculpts. Each sculpt is a different wizard type. The models come in four different colours. Now… let's take a look at the minis in the box.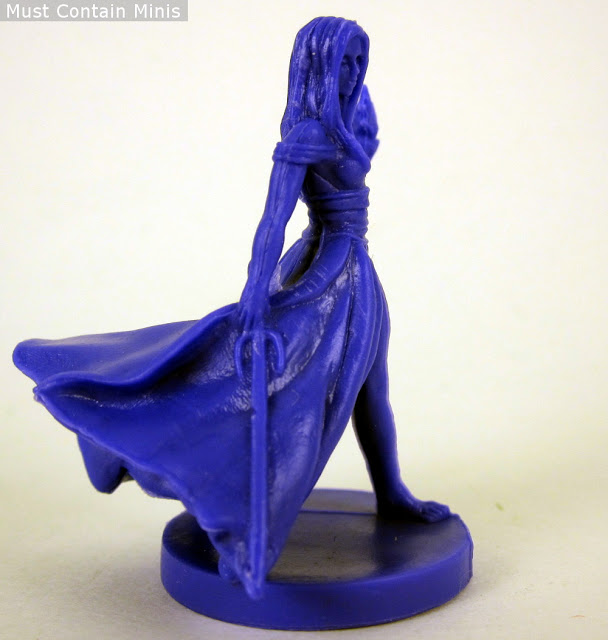 The Sorceress. Not a bad looking mini at all. I like this one.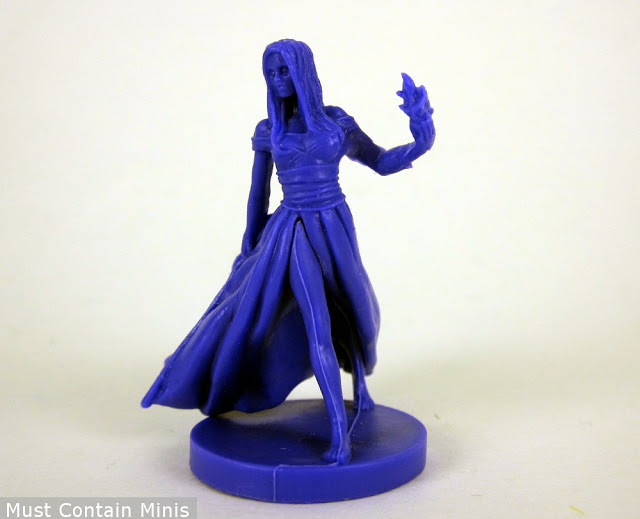 There is some flashing that should be removed before painting these figures (for those that would paint them up).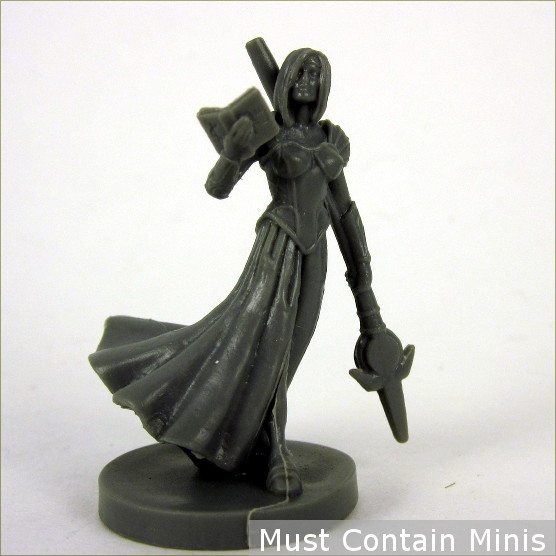 This is my favourite sculpt from this board game. She is an Arcane Knight.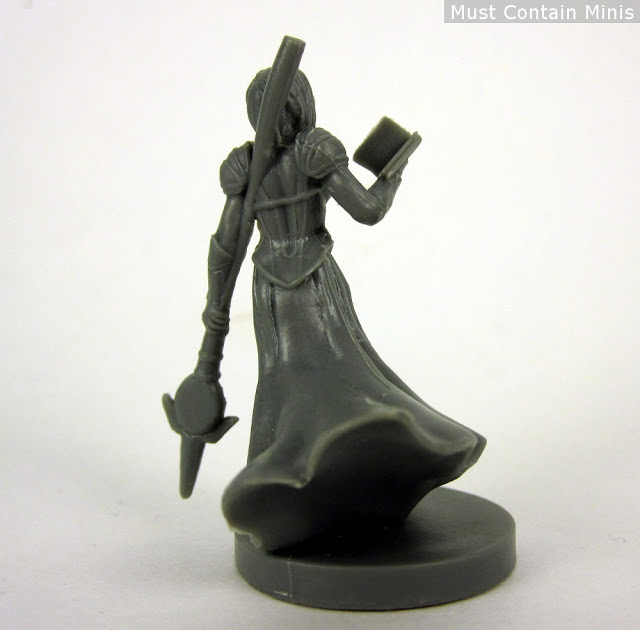 A great figure.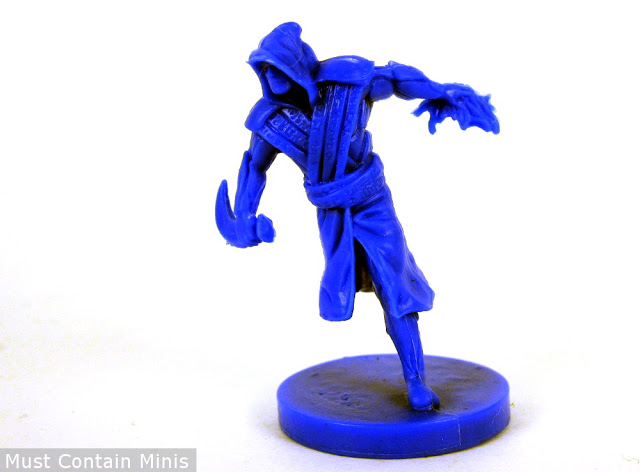 The Shadow Weaver. What a great dynamic pose.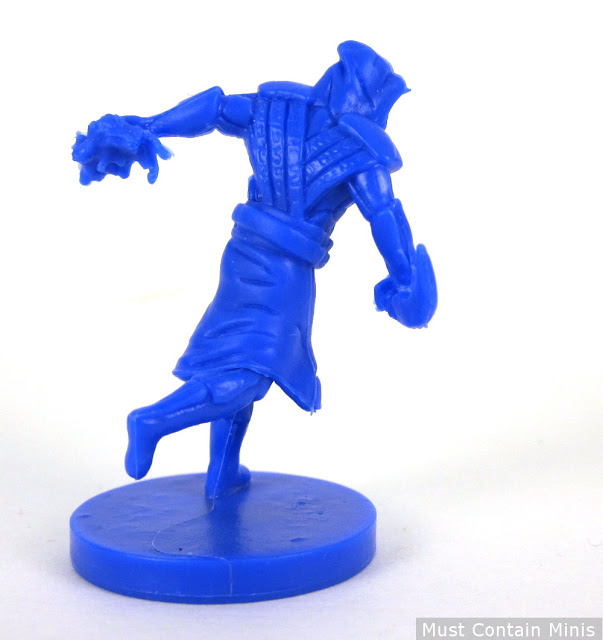 The same mini from the back. I like the details but wonder if his feet are just a touch small.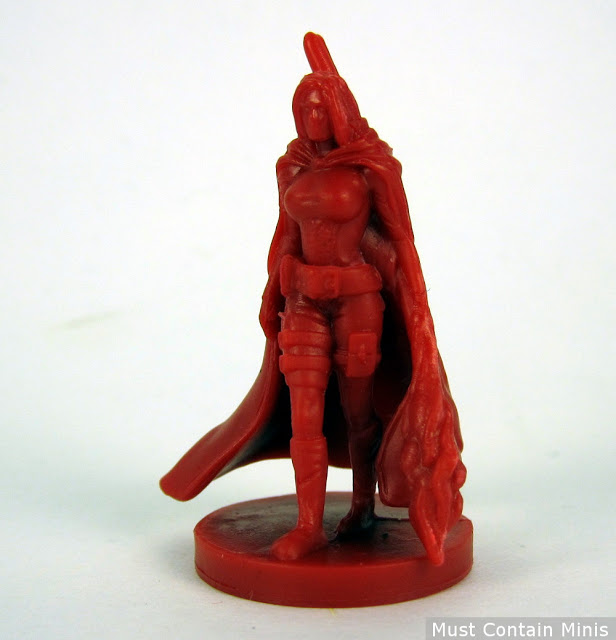 The Druid.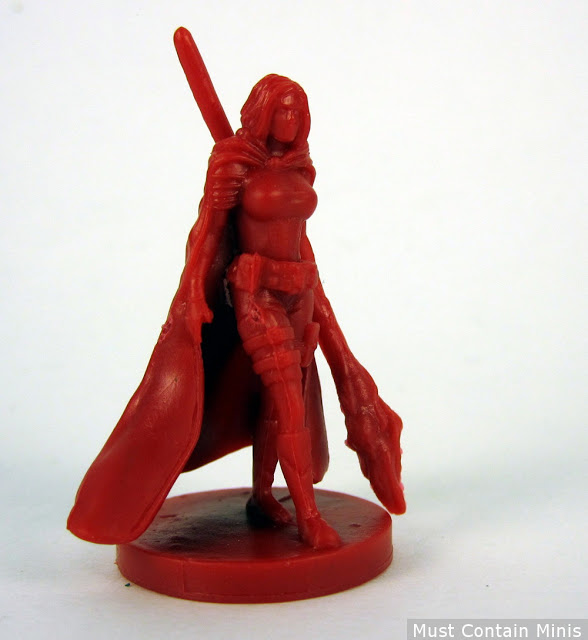 She is an okay mini.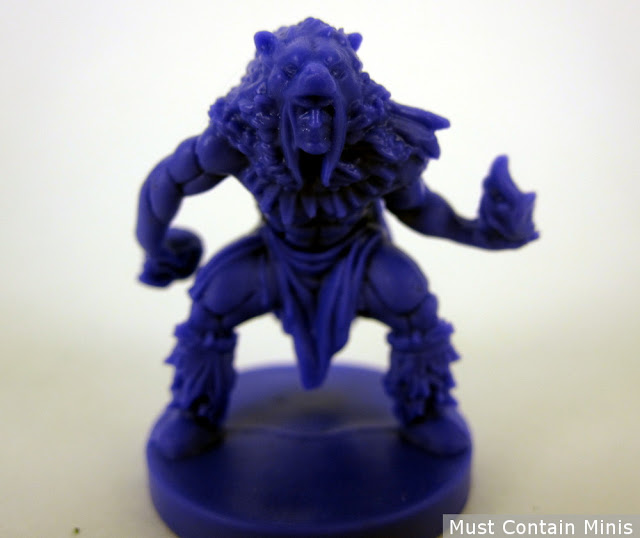 The Shaman.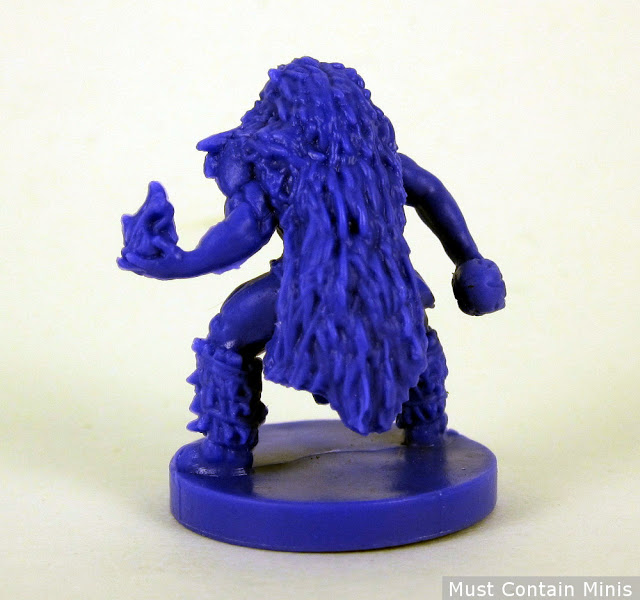 A lot of details on this mini. I would imagine that it would paint up quite nice.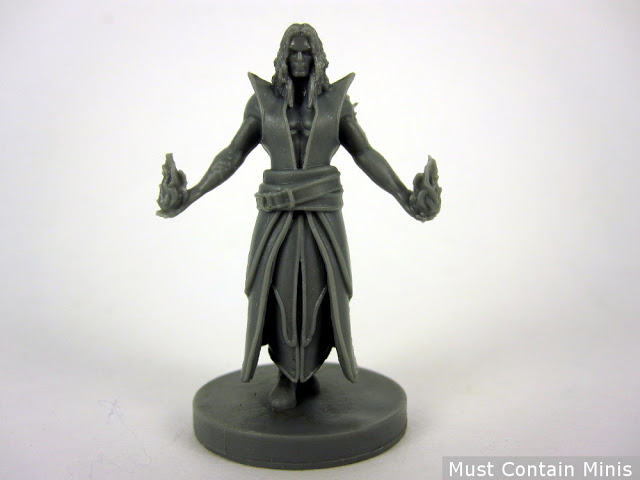 The Sorcerer.
When I saw the minis, I was fairly impressed. I did not expect such nicely detailed figures in the box and I really like that the female figures are "family friendly."
I immediately thought that they would make nice "proxy" wizards in Frostgrave after seeing these figures in person. As such, I felt it appropriate to include a picture for scale.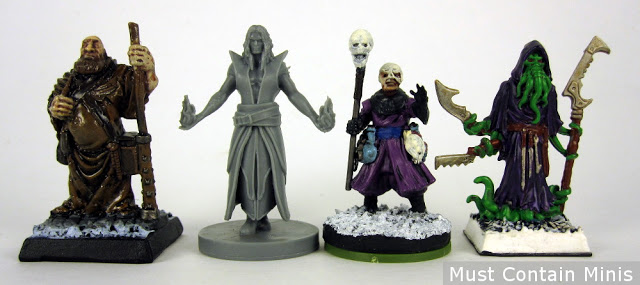 From left to right… a 32mm Reaper Mini, an Incantris Sorcerer, a 28mm Frostgrave Miniature, a 32mm Reaper Miniature.
As you can see in the image above, the Incantris miniature is slightly taller than the 32mm Reaper Minis and the proportions are closer to life. Personally, I think it wold be very acceptable to use these miniatures as Wizards in Frostgrave (or other games) if one wanted.
That said, I will state again that Incantris is a great game. Whether you would use these minis for just Incantris (or for other games too) is totally up to you. Figuring out how a mini could pull "double" duty in multiple games is a game I like to play in my own head.

Until next time, Happy Gaming Everyone!!!
Disclosure: RAINN Studios provided Must Contain Minis with a Review Copy of Incantris.


Help Support Must Contain Minis
[amazon_link asins='B0743ZJ3VL' template='ProductCarousel' store='mustcontainmi-20′ marketplace='US' link_id='435f9f42-a1db-11e8-b3bb-7db7a21908df']
If you would like to support Must Contain Minis in a monetary fashion, we have a sales affiliate relationship with Amazon
, the Wargame Vault and DriveThruRPG. If you purchase something from one of those stores and use the links from this site to get there, a portion of the sales goes to Must Contain Minis. 
If you know of someone, or are someone, with a product that you would like to see on Must Contain Minis, please be in touch with us at [email protected].