In my last post, I used my Sloop from Firelock Games as a backdrop for a scale comparison article of Blood and Plunder Miniatures. In today's post, that Sloop is front and centre as we look at it and some terrain I plan to use for the game.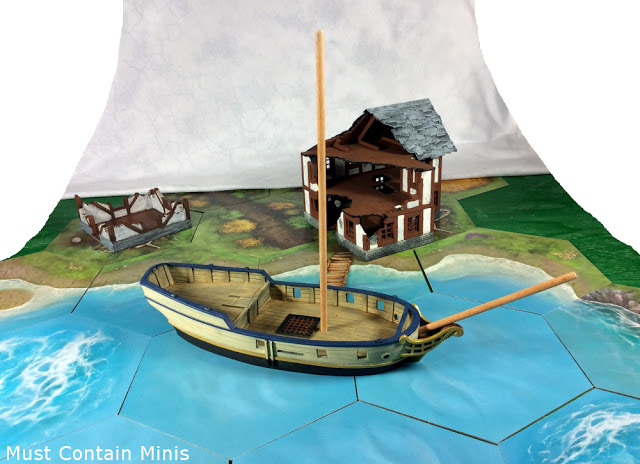 This Sloop, painted by Jeremy Cada, makes a beautiful centrepiece on my gaming table.
I am not the best miniatures painter out there and I am not necessarily out to be the best either. When Jeremy Cada of Forbes Hobbies in Cambridge (Ontario, Canada) offered to paint the hull up for me, I jumped at the chance. Check out how beautifully he painted this model!

The hull of the ship looks gorgeous!!!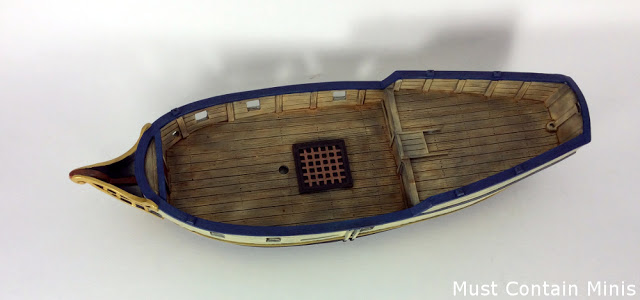 He even did some nice weathering and patterning to make the decks look well worn and used by sailors.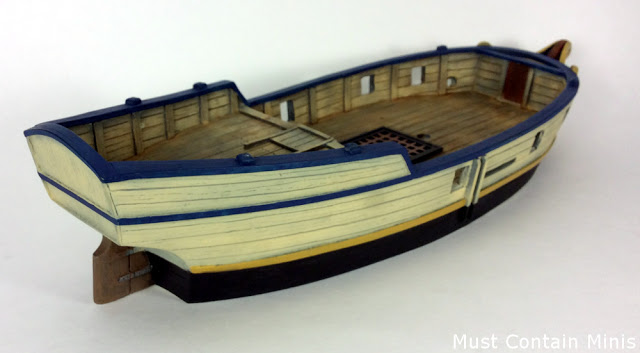 On the back of the ship is a nice smooth place that we can place a decal on in the future. Now… what to name the ship?
I was expecting Jeremy to paint just the hull for me. When I went to pick up the model, I found that he also nicely stained the dowels for me.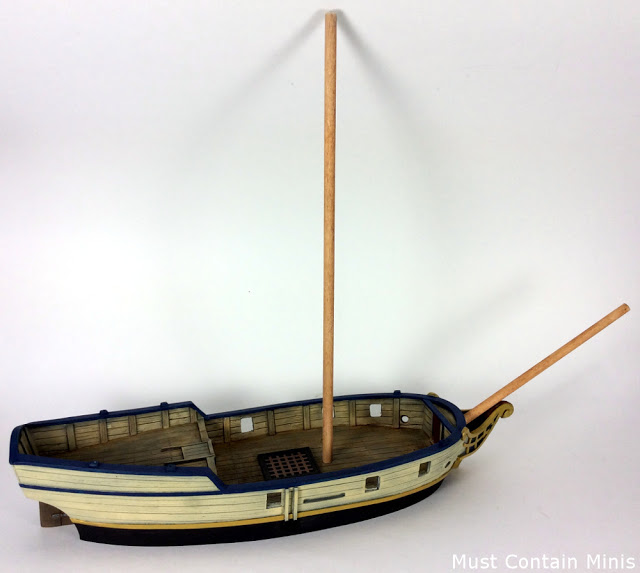 The Sloop was the smallest of Firelock Games Sailing vessels and it is fairly sizable (the hull is 10.5″ long and 4″ wide). With just one of the dowels, its height reaches from the bottom of my lighting box to the top. Its mast is actually touching the back drop. There is also a small dowel that attaches to the top of the mast to form a flag pole.
Now, I still have to complete the rigging and paint up the cannons, but I am very happy with how well the hull of this ship came back. It is superb!!!
Excited by a stunningly beautiful model, I went to my table and started testing out layouts for the game. These layouts are basically proof-of-concepts to me. If it looks good, I know I am proceeding in the right direction.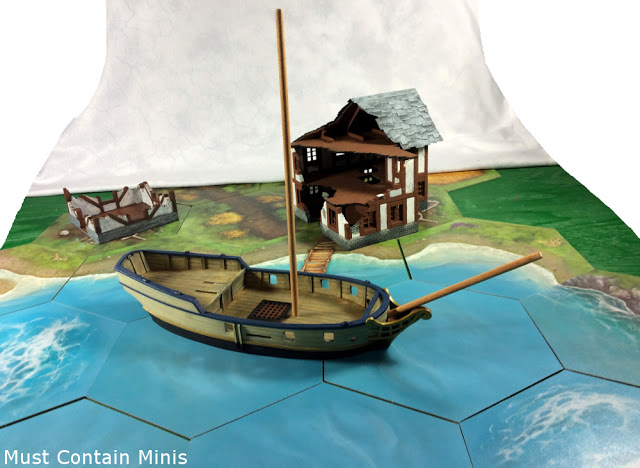 Another angle of the image from the top of the article. Here we have a Blood & Plunder Sloop on the TerraTiles: Coasts and Rivers Set (by RAINN Studios) along with some 15th century buildings by XOLK. I have the beginnings of a really nice gaming table here.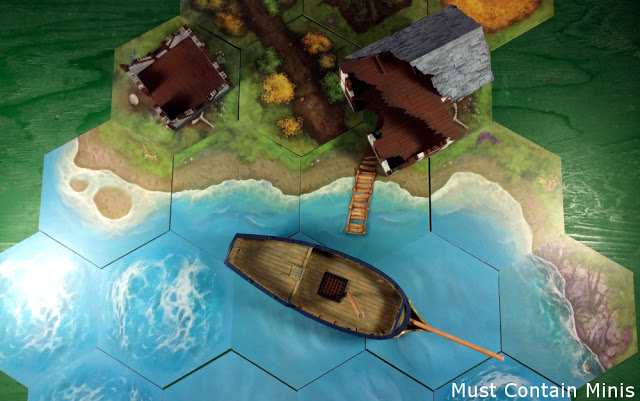 The same set up from a top down angle. This is going to look good when I get everything together!!!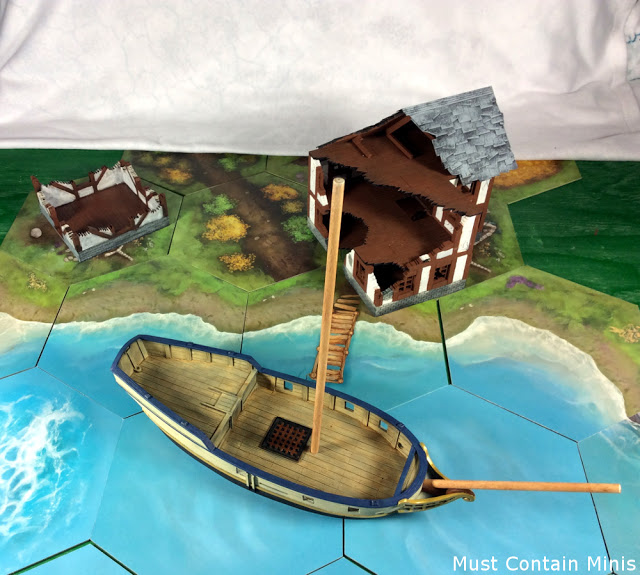 What a fantastic looking ship. It already looks awesome and I haven't got the rigging or sails on it yet!
Special thanks goes out to Jeremy Cada for painting this ship and to Firelock Games for sending me the ship in the first place.
Until next time, Happy Gaming Everyone!!!
Discloser: Firelock Games Provided Must Contain Minis with the sloop for Review Purposes. Jeremy Cada of Forbes Hobbies painted the hull for me because he likes the model, but he is also a commission painter.


[amazon_link asins='B071LTWHPX,B071W6FHLZ,B07CW7QXWF,0692786287,B073ZKNXKS,B0714R1L1Z,B072M2GLLP,B072C9B58R,B0030F58MC' template='ProductCarousel' store='mustcontainmi-20′ marketplace='US' link_id='b5cd5650-bada-11e8-b2c4-9345534bdc19′]