Osprey Games tilted their hand recently and showed us some of what they have planned in 2023. Let's take a quick look at the new wargame products that they have scheduled for the year to come.
First up, they have The Doomed: Apocalyptic Horror Hunting. It looks interesting and I love the cover art! This is a campaign miniatures game where warbands contend with each other and against the Horror too. Both the "Dooms" and characters sound like they are going to increase in strength as the campaign continues. There seems to be a lot of potential to this title.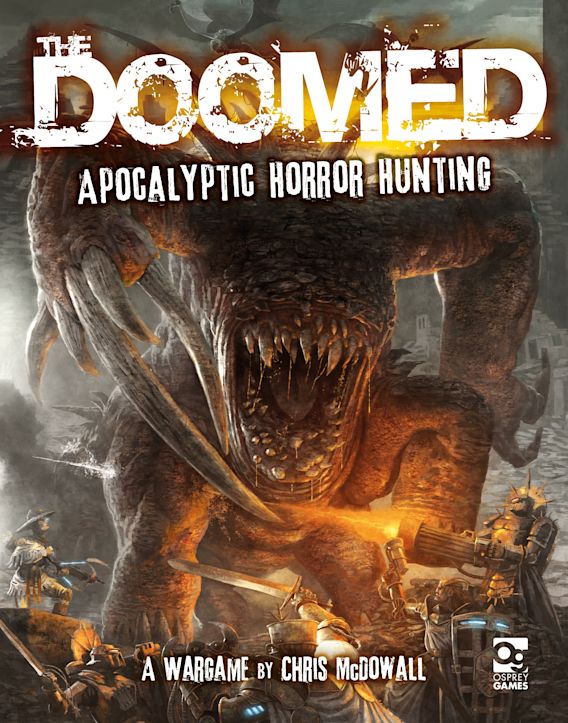 Next up, is an alternative reality WW1 game called A War Transformed: WW1 on the Doggerland Front. This game also has a horror element to it as it features forgotten folklore and the occult. This might be a way to mix up the minis you already own from a few genres. Personally, I am thinking those WW1 minis from Wargames Atlantic would fit in nicely.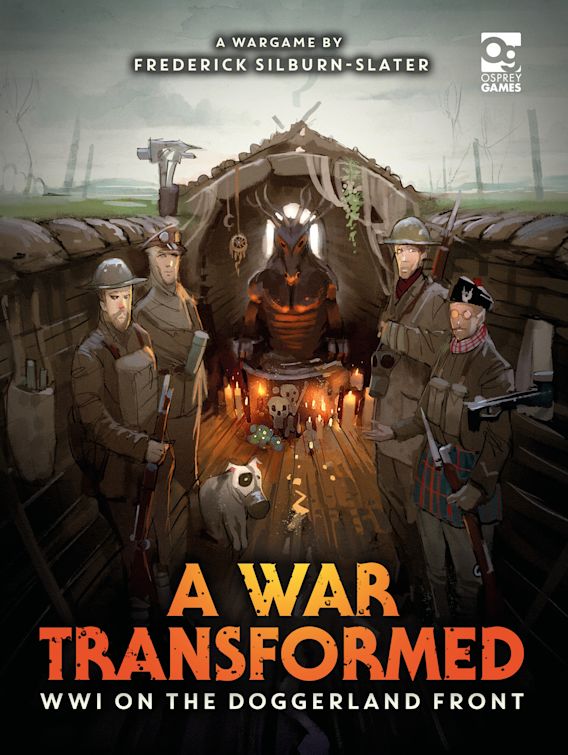 Not to be left out in the cold, there is also more coming up for Bolt Action. This time, a Campaign book for Italy called Tough Gut. I've always liked the Bolt Action Campaign books. I wonder what will come next for Bolt Action.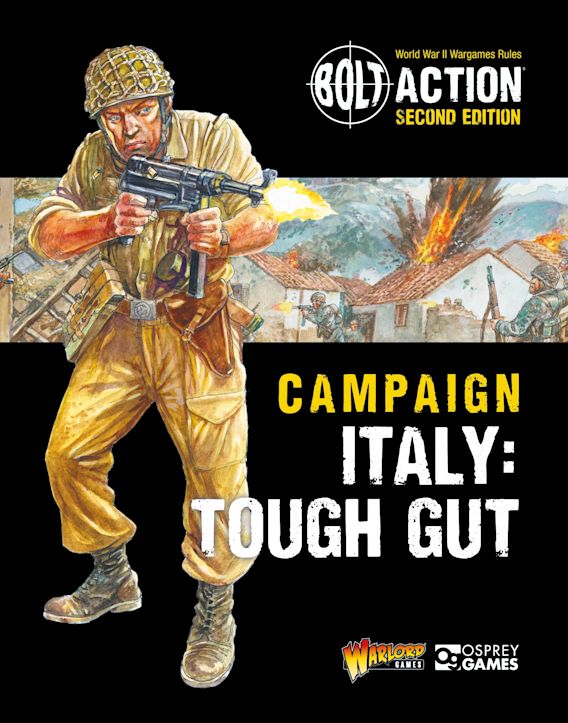 The last title that Osprey Games teased for 2023 recently is With Hot Lead and Cold Steel. This is a rule set for fighting large battles during the American Civil War. One of my friends is excited about this title and it is a part of the Osprey Blue Cover Wargames Series books. This means that we can expect a good value product priced affordable with decent content and great images.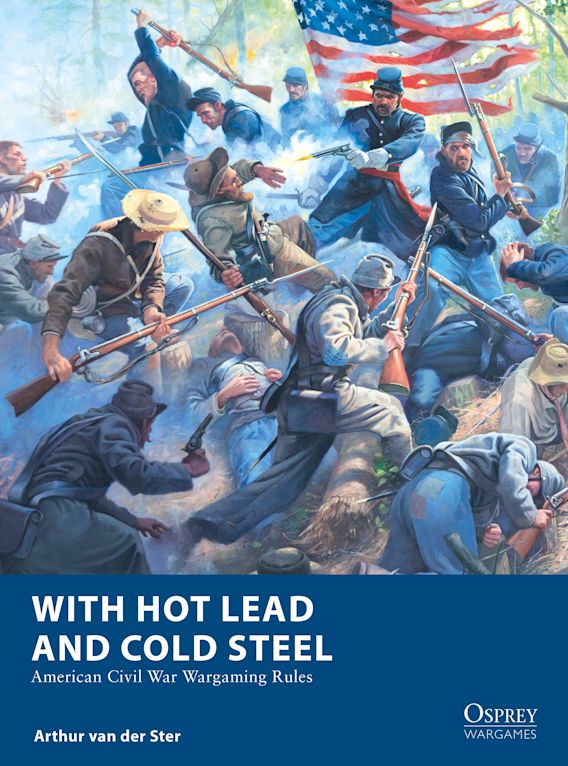 While this is just a small preview, I am really curious as to what else Osprey Games has lined up for 2023. I really like that they release so many different gaming systems and someone there knows how to appeal to me as most of their games have a campaign system – which I love. It gets my imagination going as I read the rules.
Even More From Osprey Games – Previously Teased Titles
On top of these previews, Osprey hinted that they have two huge board games to announce and they already previewed some upcoming products from Joseph McCullough. These are all expansions to his previous games some some I am very excited about. On this list is The Silver Bayonet: The Carpathians Castle Fier, Frostgrave: The Wildwoods, Stargrave: Bold Endeavour and Stargrave: Side Hustle. All of these items sound great. I have the equivalent of Side Hustle for Frostgrave (Ulterior Motives) and it adds an interesting element to the game.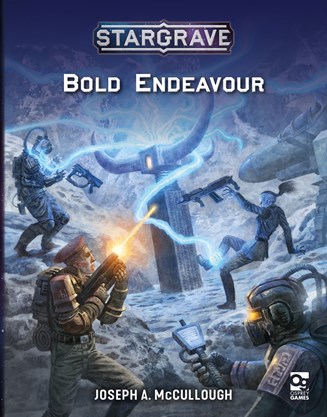 I absolutely love the artwork of Frostgrave and really like the works of Joseph A. McCullough. It is very exciting to see that we can expect to see more of his work in the year to come.
Wrapping it up…
Today I just wanted to quickly share with you some news that I saw from Osprey Games. Must Contain Minis started with the intention to cover board games with miniatures in them, but quickly became a Frostgrave and Bolt Action site in the early games. Since then, the site has expanded a lot but I still love those games and watch Osprey with great interest to see what they release.
If you want to see the original source material where I got my information from, here is a post about Joseph A. McCullough's games and the next post about other upcoming titles from Osprey.
Perhaps you see something here that interests you for gaming in 2023.
Until next time, Happy Gaming Everyone!!!