I love miniatures of aliens. A little while back a friend of mine traded me some minis that he no longer needed in his collection. Miniatures of some Grey Aliens from the Watchers Faction of Wild West Exodus.
Given that I already painted up the Cerulean Clade Posse Set for Wild West Exodus, I jumped at the chance to own these grey aliens.

These miniatures predate Warcradle Studios owning Wild West Exodus, so I am not sure if these are the exact same as the current sets. That said, they are pretty nice and on the same bases. You can take a look at the current Miniatures for the Watchers over on Wayland Games [Affiliate Link].
My Initial Work on These Miniatures of Aliens
Dave already painted these minis up to a good tabletop standard. I am going to keep them the same. To get them ready for my collection, I have to fix up three of them that were off their bases, change the color of the bases and then add basing materials. Not a bad way at all to add some completed miniatures to my collection.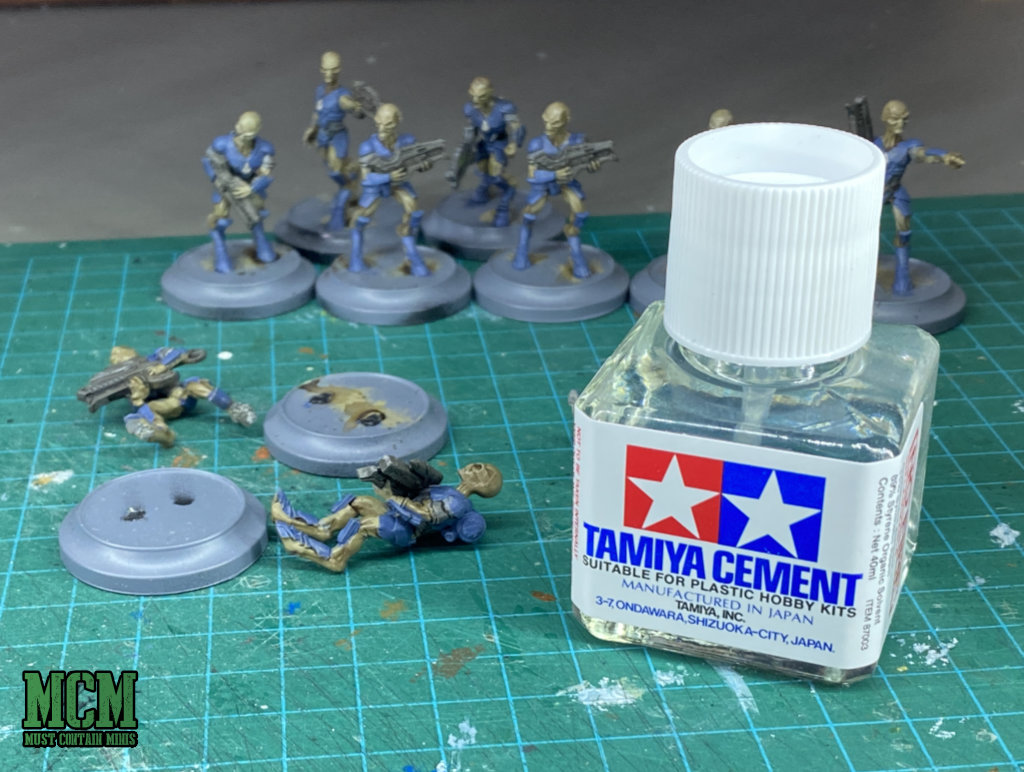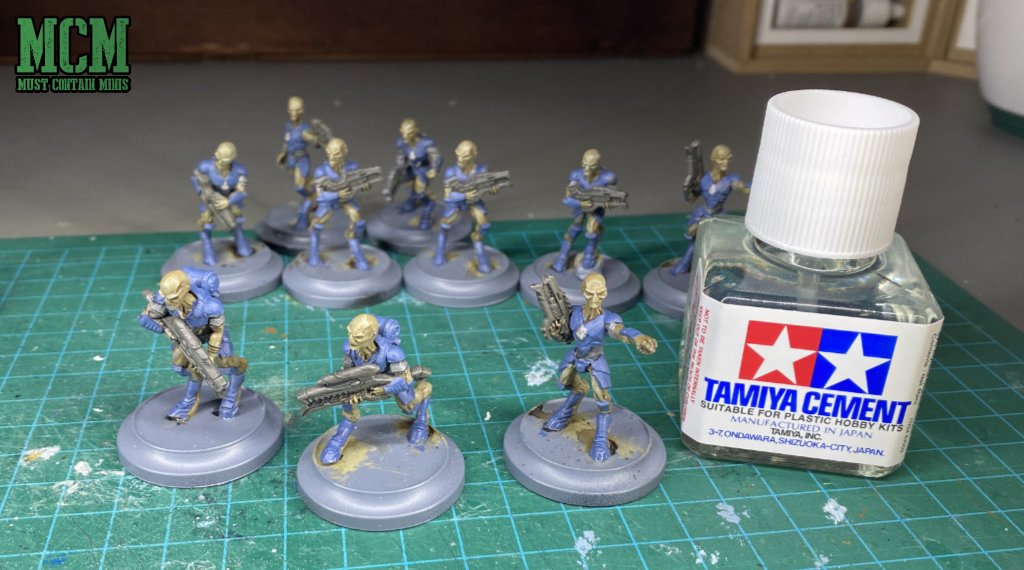 The next step was to paint all their bases black to match my existing collection.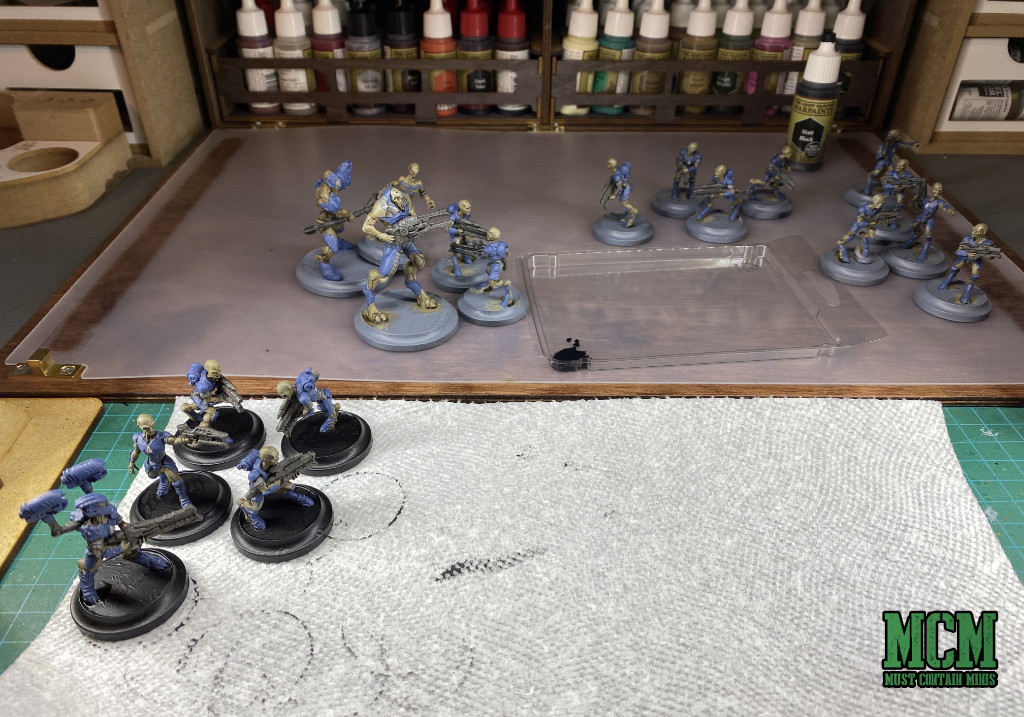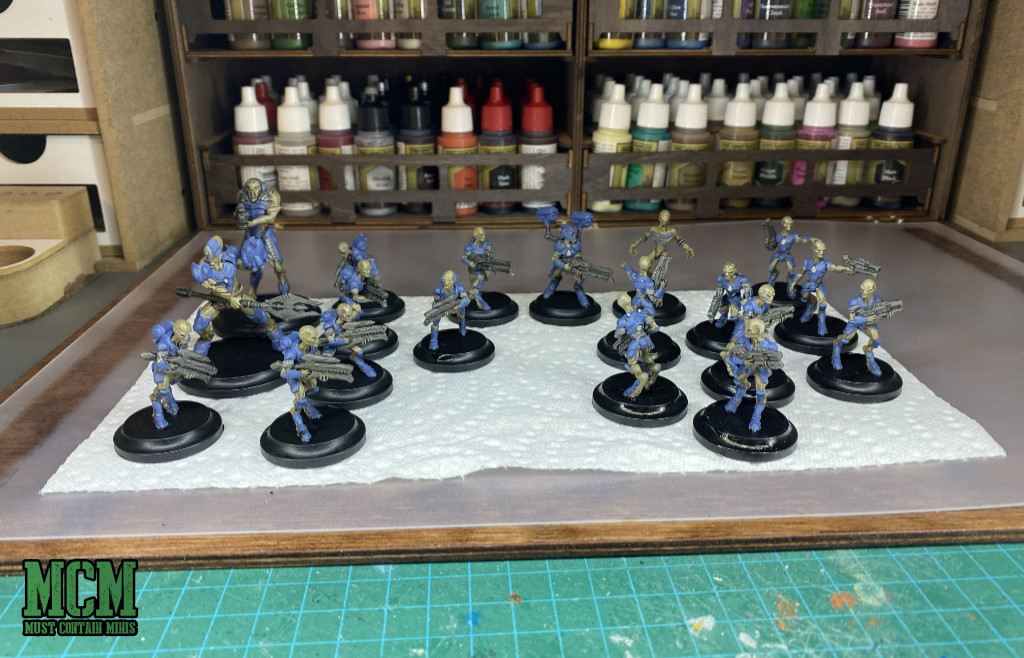 Now, the miniatures are painted up for my collection. The next step is to let them dry and then to coat them in basing materials to finish them off.
Wrapping it up…
Hopefully you enjoyed this quick "work in progress" article. Personally, I really like the look of these minis. Although they are specific for Wild West Exodus, there are so many other miniatures games that you could use them for. I am happy to have them in my collection.
If you want to learn more about Wild West Exodus, check out the game's dedicated website.
Thanks again for reading.
Until next time, Happy Gaming Everyone!!!