In this very quick Blood & Plunder showcase, I share with you some pictures that my friend Dave sent of of painted Milices Des Caraibes miniatures for Blood & Plunder. These Miniatures come from Firelock Games.
The Work in Progress Photos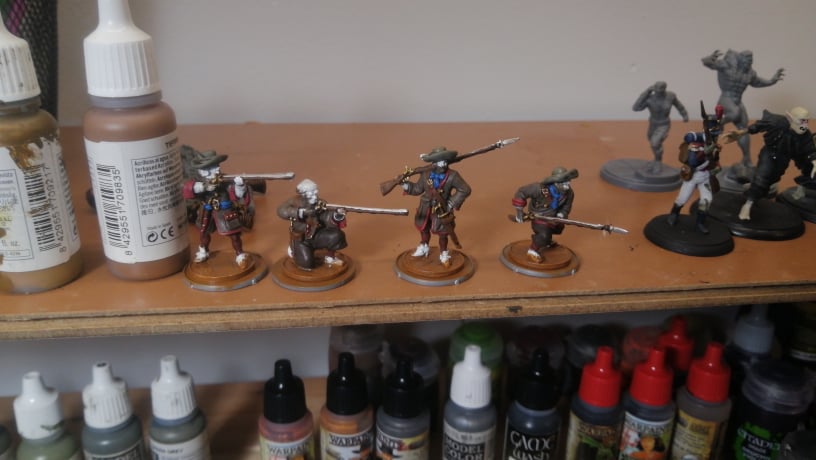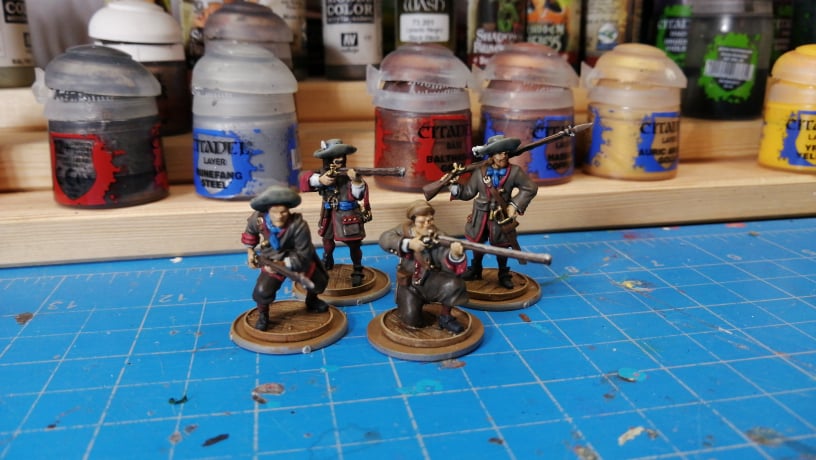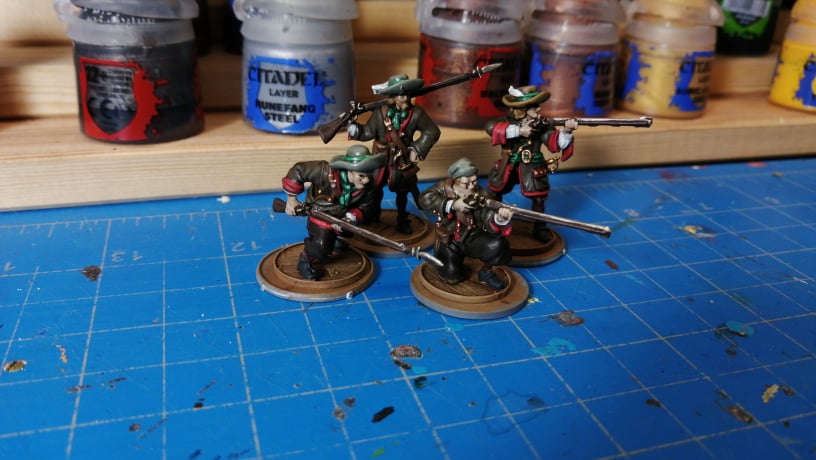 Milices Des Caraibes as Described by Firelock Games
The online store for Blood & Plunder describes this unit as follows…
These well-armed civilians and Boucaniers learned much from the success of the French Buccaneers. They were the primary defense forces of the French Caribbean.

Description from the Firelock Games' Webstore Entry for this Unit.
The Completed Minis
Now, here are the finished minis.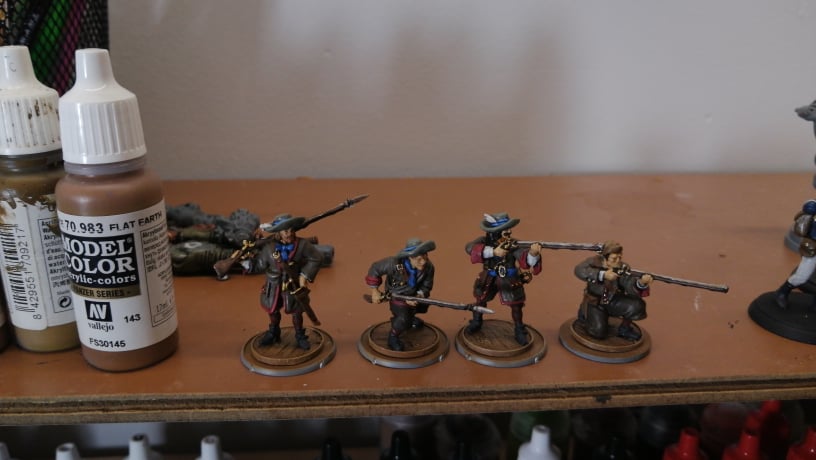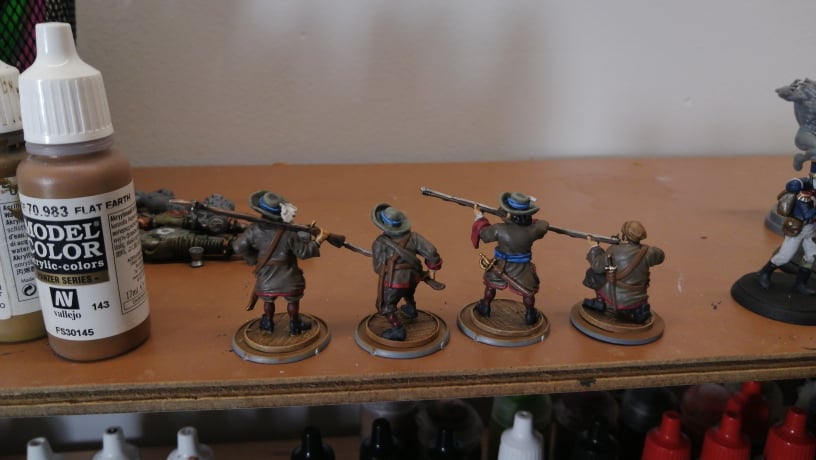 That is some nice work.
Wrapping it up…
Special thanks goes out to Dave Lamers for sending me these pictures. He is a commission painter out of Guelph, Ontario who shares a lot of his work for Must Contain Minis. If you want to see more of his paint jobs, check out his painters page on this site.
Until next time, Happy Gaming Everyone!!!